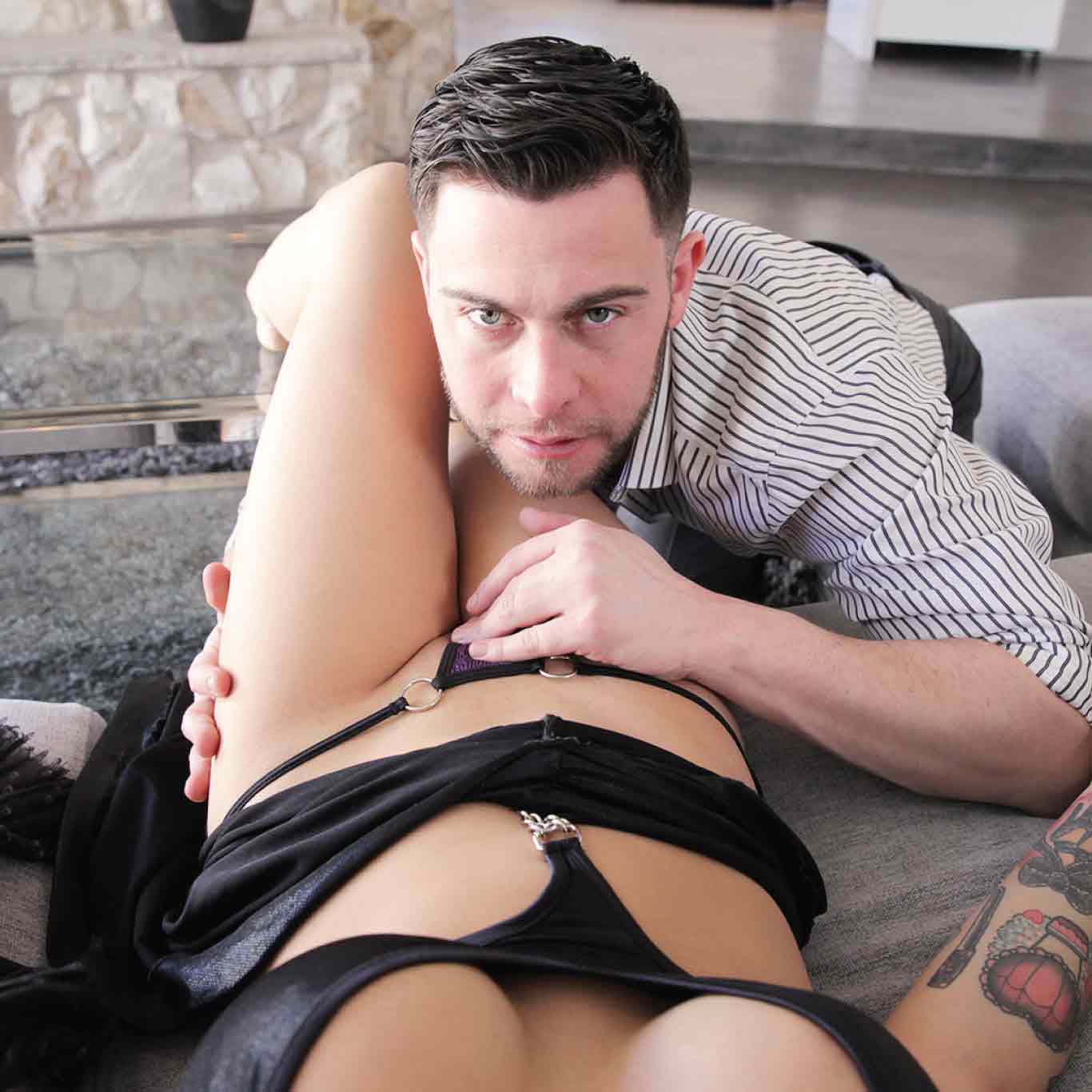 Jan 11, 2018
The Most Significant Year in Porn for Women - 2017!
Reading time: 2 minutes
Cover photo - RealityLovers
Each year Pornhub publishes its annual statistics, giving way to any number of valuable insights! This year is no different, offering more than a few surprises. Among the most notable is the fact is that the past year has taken an unexpected turn when it comes to porn for women! Ranking as number one of the searches that define the year, it quite literally means the tables have turned. It seems the amount of women watching porn has risen significantly over this time, which some call the new age in the porn industry! Breaking all stereotypes when it comes to the hypothesis that women don't watch porn, this is the year when the game changes as the industry turn its attention to the fairer sex.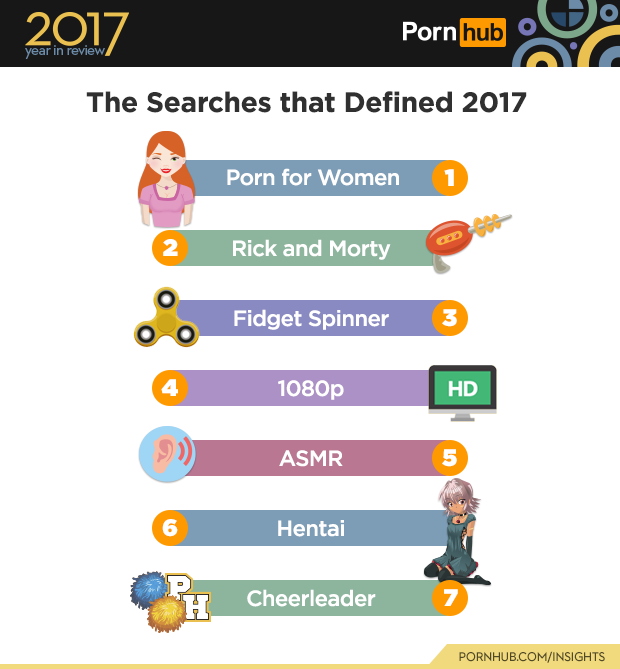 Searches that defined 2017 - Pornhub (source: Pornhub Insights)

It's clear that porn isn't an exclusive thing for men, however, rarely you'd find content that would be shot exclusively to please the fairer sex. Until recently, that is! In the last couple of years, any number of sites started publishing any number of erotic and women directed content, making a name for themselves in a dominantly men oriented industry. The list includes sites like Pure Taboo, EroticaX, Reality Lovers, LustHD - attracting women and men alike. Falling under the general erotic niche, there's a lot to be said about this new and brave age that's upon us. Primarily, the term porn for women expands way beyond simple erotica! Looking at its literal aspect, it's porn that focuses on the women perspective and emphasizes her role in the intercourse. While some would say this these two are one of the same, but plenty subgenres would disprove this theory. For one, we're looking at the hardcore aspect of porn - let's face it, some women like it rough. There's also quite a percentage of women watching gay porn according to Pornhub Pride, 37% of their total female user base - to be exact! Nothing wrong with that, as a whole new world of possibility, opens up, and you're among the first to step through those doors.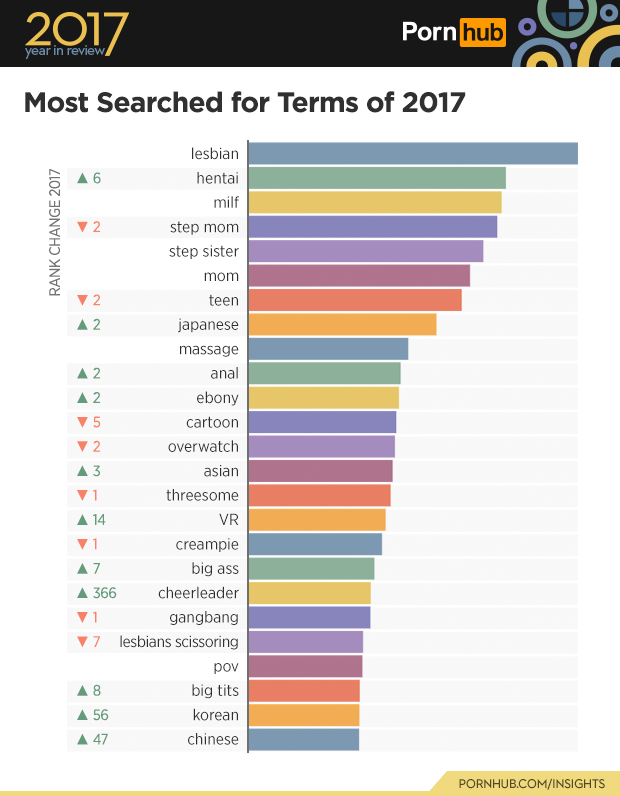 PornHub - most searched terms in 2017 (source: Pornhub Insights)

Another sign of the rising popularity of women-oriented porn is the fact that the term lesbian has taken the first place on the most searched terms of 2017 list! This can be interpreted in any number of ways, but even then the numbers don't lie. If you take away a percentage of from the male audience, the remaining is quite certainly the number of women that have lesbian or bisexual tendencies! Another important factor in the overall change of trends in recent years, if you ask me. Adding an extra layer to this theory is the XHamster Yearly Report, which suggests that there has been an overall rise in female viewership over the past year! This trend has South Africa with a 23% increase, while the USA finds itself with a margin of 4% increase in overall traffic. What can we say? The numbers don't lie folks.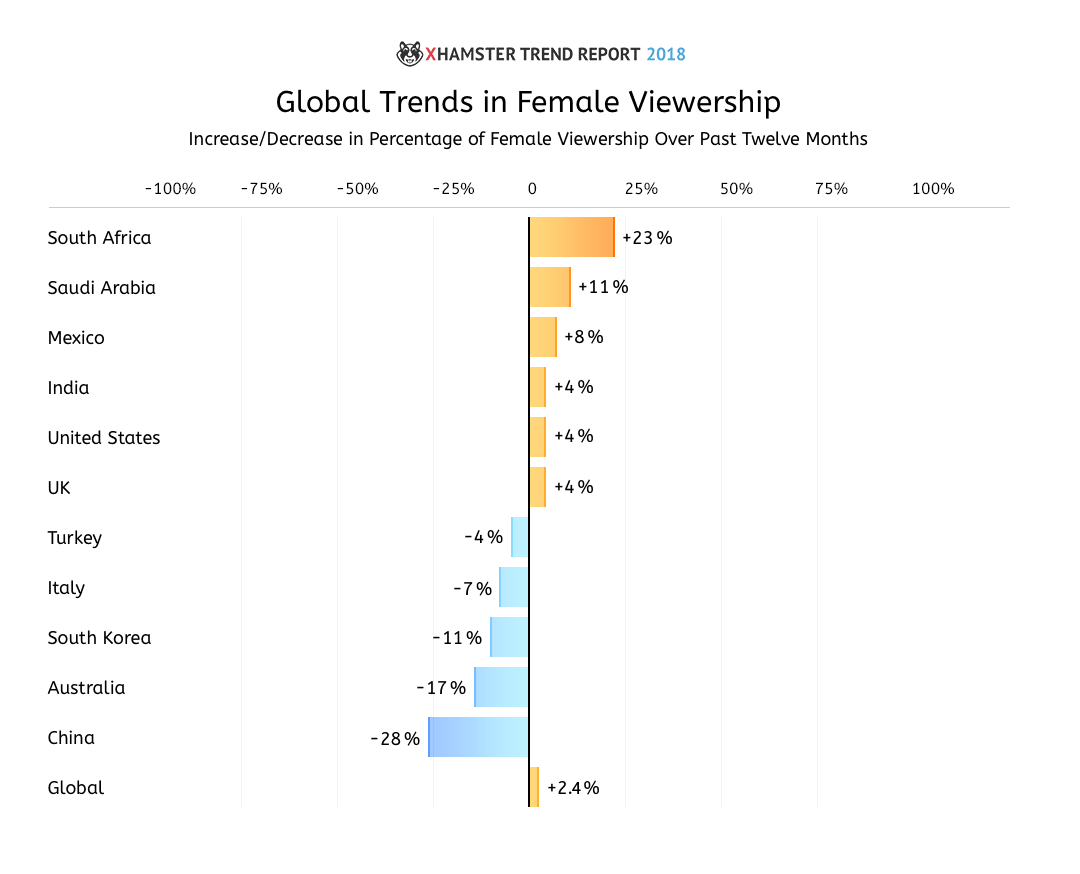 XHamster Global Trends - Female viewership (source: XHamester)
DISCUSSION: What is your favorite porn site for women?