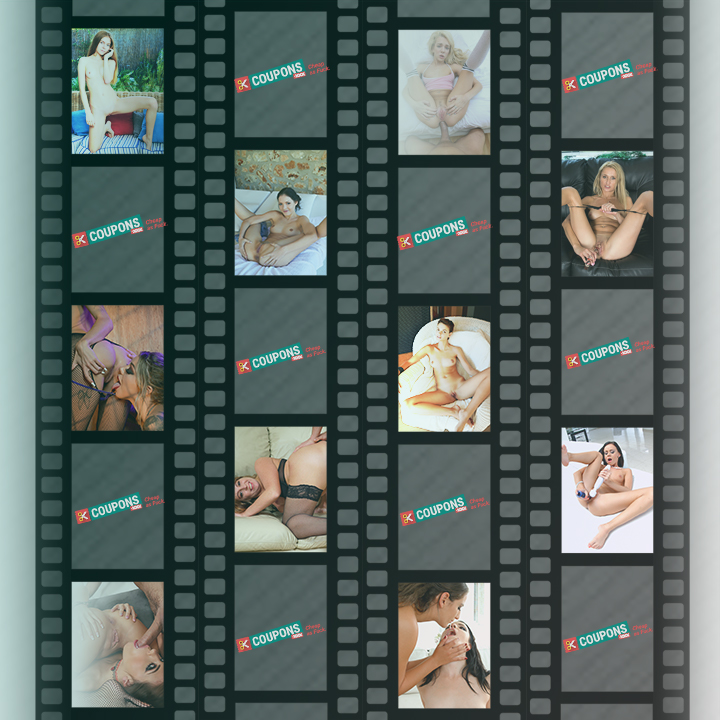 Jan 16, 2019
2018: Year of the Woman... in Porn
Reading time: 4 minutes
Everywhere you look, people are calling 2018 "The Year of the Woman." We have the #metoo movement giving voice to the alarming frequency of sexual harassment and assault and globally there have been many protests pushing for equal pay and equal rights, and more badass representation in films like Wonder Woman (directed by Patty Jenkins who is - yup, you guessed it - a woman). Saudi Arabian women have finally won the right to drive and female representatives are being elected to public office at record-breaking rates. Now it seems that the message of girl power has spread to every corner of the internet, including porn! So what new effects are women having on the industry?
While the ladies have always been represented on screen, women are making up a much larger percentage of both behind the scenes porn creators (producers, writers, directors, etc) and women are now watching more porn than ever. In fact, it appears that these two things are related. As it turns out, porn made by women seems to be resonating better with female viewers, though we'll go into more detail about that a bit later. First, let's dive into the wonderful world of female produced porn.
The rise of cheap, highly portable digital cameras in the early aughts completely changed the landscape of porn. While amateur porn was once a creepy VHS hidden in some kinky couple's sock drawer, it's now one of the biggest genres in the industry. Sites like PornHub Premium let users play at being pornstars by providing a youtube like a platform where anyone can upload themselves gettin' nasty, either solo or with a partner (or 2, or 3) and receive a portion of the revenue the video generates. By removing potentially skeezy producers, casting directors and other middlemen, suddenly millions of women who would never think about entering the conventional porn industry, saw this as an interesting potential way to earn some extra income at home and began creating their own content.
Amateurs weren't the only ones to benefit from increasingly cheap, accessible filming equipment. Many huge name porn stars wanted more creative control over their work. Actresses like Tasha Reign, who'd been in the industry for years, found that opening their production studios allowed them to create the sex-positive, female empowered pornography they'd always wanted to make. 20 years ago, the costs of setting up a studio and buying all the equipment would have been huge. To start your own studio, you'd either need to be independently wealthy (which porn stars typically aren't) or get a business loan. It shouldn't be too surprising to learn that porn stars aren't necessarily the most attractive venture for most banks and female entrepreneurs are notoriously underfinanced by venture capitalists. Most of these actresses, no matter how popular, would not have been able to secure the funds to set up a studio until the price of filming equipment dropped to record lows in the past 10 years.
Even though most of these actress-owned studios are still mainly aiming at a male audience - when Tasha Reign described her audience she said her work is intended for mature, responsible couples, men looking to enjoy themselves solo, and men who for whatever reason are unable to have sex - these women may subconsciously be imparting at female aesthetic on to their work. Both PornHub Premium and XHamster keep meticulous records of users data to track the latest porn trends, and both have found that female created porn is more popular with female viewers. This shouldn't be surprising once you break it down, but it was an unintended and interesting side effect of emerging technologies.
Of course, there are other factors, both technologically driven and otherwise, that have led to more women watching porn. Attitudes about sex and female libido have become more progressive worldwide, so many women are more comfortable exploring their sexualities. XHamster says that worldwide increases in viewership can be widely attributed to "changing attitudes towards adult content, particularly among younger viewers." Also, increasingly widespread access to the internet from private computing devices mean that even in places where porn is deeply taboo, especially for women, they're able to access it without fear of being discovered. This could explain why, while viewership is up worldwide (about 4% in important markets like the US and UK), we're seeing double-digit spikes each year in places like South Africa and Saudi Arabia, as more women get internet access from their personal computers and cell phones.
Porn companies are starting to think of female consumers as an emerging market. This could be hugely important, as American men - long-held as their target audience - are reportedly viewing less porn every year. So what does porn for women look like? What sorts of trends are they driving and how will the industry change if it starts catering to female tastes? The answer may surprise you.
The truth is that women are already driving porn trends. What women want to see already effecting what is out there. Two of the biggest search terms in 2018 are markets that are largely dominated by female viewers. Firstly, the biggest consumers of lesbian porn are actually women. 1st wave feminists may like to complain about performative acts for the male gaze, yada yada, but it turns out even straight women love lesbian porn. Women are nearly twice as likely to click onto sapphically themed sites than their male counterparts.
The second and possibly more surprising type of porn dominated by women in so-called "fauxcest" porn. This is legal, incest adjacent porn featuring step-siblings, stepdads, step mom's, etc. Incest themed porn has become one of the hottest trends in 2018, thanks in large part to female viewers. In fact, the number 1 search term amongst the ladies was "daddy." Why are women so partial to such a taboo subject? Well, psychologists claim that people who first start watching porn tend to start with something fairly vanilla, then watch increasingly taboo subject matter, almost like a drug addict reaching for harder and harder stuff. Eventually, however, porn viewers will settle on something in the middle which suits them. It's possible that so many women are just entering the world of porn and are still adjusting their dosage of taboo. It is also possible that not all of these "daddy" searches are intending to seek out incest porn, but that they might just be looking for porn featuring older men in a position of power, something that many ladies have always found appealing. The fact that "dad bod" was also a popular search term for women, seems to support this less incestuous intention.
2018 may be The Year of the Woman, but it's only the beginning. In porn, this is just the tip of the iceberg. More female producers will continue to attract more female viewers, which will, in turn, put female producers in high demand. It's a feedback loop that will ensure that women will be more involved in the porn industry - both as producers and consumers - for the foreseeable future.