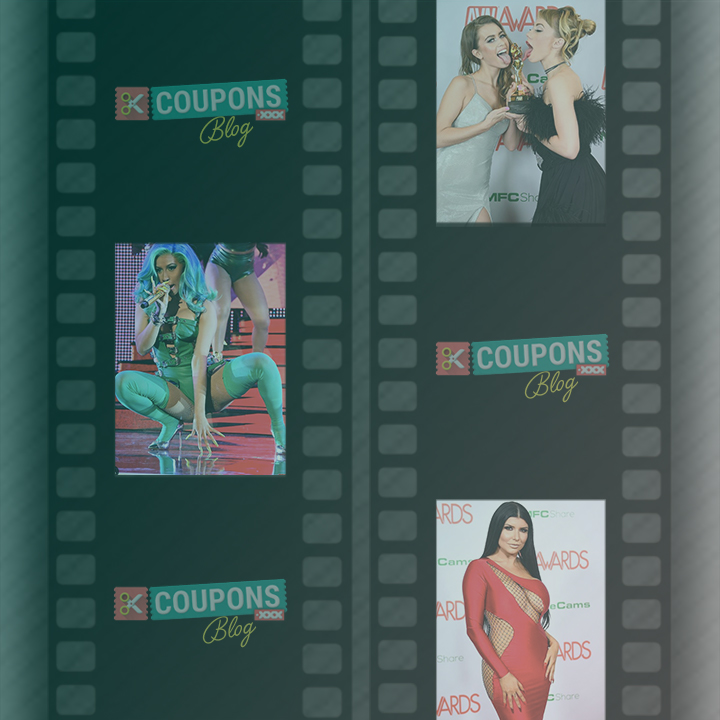 Mar 05, 2019
2019 AVN Awards
Reading time: 3 minutes
January 29th was a big night for the adult entertainment industry. That was the night on which the 36th Annual AVN Awards were hosted in Las Vegas, the porn capital of the world. The awards ceremony, presented by trade magazine Adult Video News, has been dubbed "The Oscars of Porn." It's a huge event featuring the biggest porn stars, directors, and creators and was hosted by comedian and actress Esther Ku.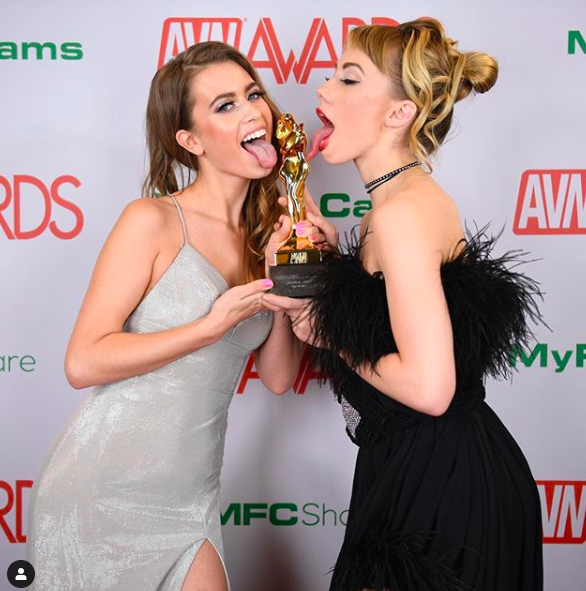 Nearly 100 categories are being recognized. Some like cinematography and Movie of The Year are analogous to other awards in the more mainstream media, while other categories - like Most Epic Ass - are obviously specific to pornography. The awards ceremony has been an annual event since February of 1984 and has been airing on Showtime since 2008, representing an opportunity for many pornstars to bask in the mainstream limelight. The event has even attracted some major celebrities, and this year was no exception.
Grammy Award-nominated hip-hop artist, Cardi B performed at this year's ceremony. This shouldn't be surprising to any of her social media fans, given the openness with which she has discussed her previous career as a stripper. However, porn has a way of stirring up controversy for anyone even peripherally involved with it. Some puritanical trolls took to social media to "mom shame" the 26-year-old star because any connection to sexuality after a woman has a child is an invitation for social rebuke. Oh so charming comments like "You have a fucking daughter and your doing this shit, I'm not surprised they call you a slut" were hurled her way, however, the twitter controversy had most fans rushing to her defense. Even her sister took to Twitter, saying that Cardi "YOU LOOK HOTTTTT! And I'm glad you're getting your confidence back after the baby girl." We here at Coupons salute Cardi B for ignoring the haters and flaunting her stuff at this light-hearted event.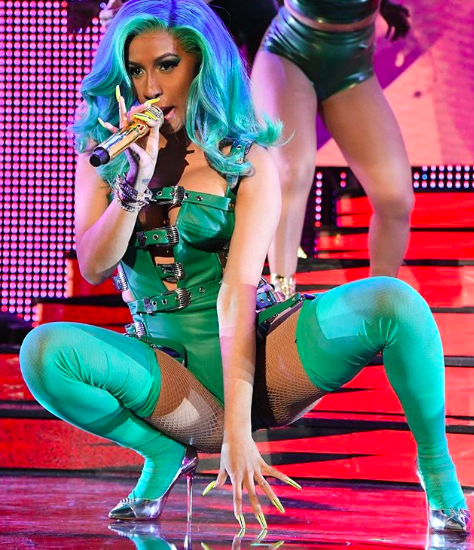 Another controversy that had folks taking to social media after the event was caused when Stormy Daniels took the opportunity to sound off against Donald Trump. The 39-year-old adult film star claims to have had an affair with the now-president, and there is an ongoing investigation into whether or not Trump and his campaign team may have illegally used campaign funds to buy her silence. Whether or not she was paid off, she has been vocal in her disapproval for Trump. She has used the controversy to keep her name in heavy rotation in the news cycle, affording her much-coveted publicity. She walked this year's AVN red carpet alongside her lawyer, Michael Avenatti. When questioned by reporters, she said that she thought Trump should be in attendance, since he'd "fucked more people than anybody." Avenatti also seized the opportunity to reference the controversy joking, "It's an honor for me to be here tonight because Bob Mueller and I were co-nominated for an award tonight. It's a joint award. It's 'Best Domination of a Sitting US President'. His joke, of course, references special counsel Robert Mueller who is in charge of investigating the president's various alleged misdeeds.
Controversies aside, the event is always an exciting one for those involved in adult entertainment, with hundreds of people nominated between the numerous awards categories. One of the more unusual wins of the night went to Yeshiva University Graduate, Eitan Levine. He won Cleverest Porn Title of the Year for his Hamilton porn parody, Hamiltoe. Eitan has garnered an unorthodox reputation for irreverence in both the Jewish and adult entertainment communities. He enjoyed modest notoriety after he pinned a popular article for his college news publication titled, "Eitan's Guide to trickin' yo man into thinking you are more religious than you are." Hamiltoe showcases his trademark sense of humor, and it's even rumored to have received the nod of approval from Lin Manuel Miranda himself.
Other big winners for the night was Wicked Pictures, who took home the award for Movie of the Year for their production, The Possession of Mr. Hyde. Their film also picked up the awards for Best Boy/Girl Sex Scene, Best Director, Best Screenplay, and Best Action/Thriller. Seth Gamble was named Best Actor in a Feature for his performance in Deadpool XXX: An Axel Braun Parody. The Deadpool Parody also took home the awards for Best Art Direction, Best Makeup, and Best Parody. Best Actress in a Feature went to Eliza Jane for her role in Pure Taboo's Anne: A Taboo Parody. Pure Taboo productions also picked up awards for Best Lewd Propositions Movie for The Psychiatrist, Best Supporting Actress Joanna Angel for her role in Trailer Park Taboo, and Best Actor in a Featurette Tommy Pistol for his role in The Weight of Infidelity. In case we piqued your interest at the beginning of the article, the award for most epic ass went to Abella Danger.
Make sure you learn about all the best in the adult entertainment industry but following our coupons.xxx blog!
Romi Rain on the Red Carpet of 2019 AVN Awards /source Instagram