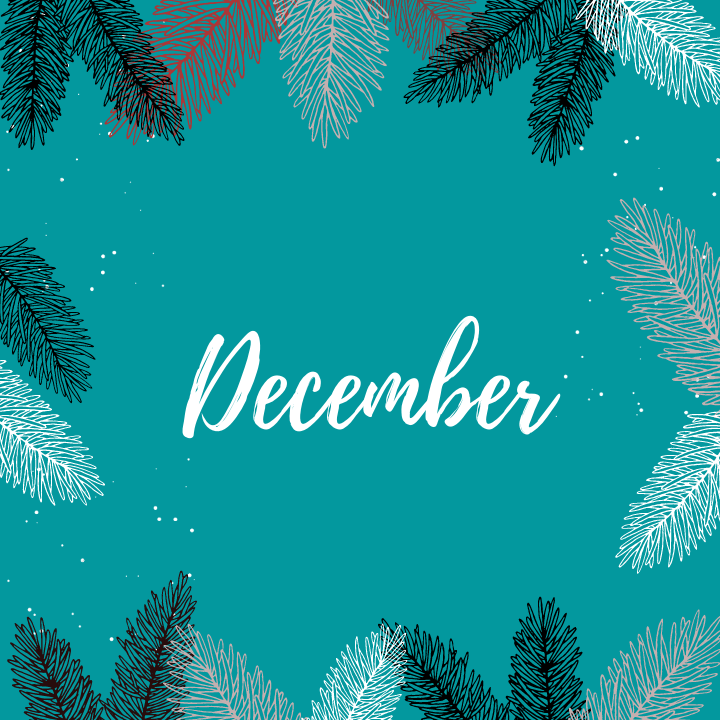 Dec 19, 2020
Adult Entertainment News: December 18th 2020
Reading time: 4 minutes
It's time to, once again, bring you the top stories from this month in adult entertainment industry news.
Parler's Porn Problem
Parler is a brand new social media platform. It sprung up as an alternative to Facebook and Twitter when those platforms increasingly began to fact check Donald Trump and - following the attempting kidnapping of a Democratic governor - began to crack down on certain far-right groups making revolutionary threats. Freedom from censorship is the central promise of the Parler platform.
When I first heard that there was a new social media site that was centered around "free speech," my first thought was, "can we advertise there?" Even once I heard that "free speech" - in this context - primarily meant the ability to express radical right, pro-Trump, & conservative viewpoints without being told that they are racist, homophobic, or misogynistic by others. My next thoughts were, "sounds unpleasant. Can we still advertise there?"
For all their browbeating about "family values" and their attempts at legislating sexuality (including porn bans) conservatives consume as much or more porn as anyone else. In fact, they consume more gay porn than the general population. So the fact that the site is mostly full of QAnon radical right-wingers does not, inherently, mean they are not our target demographic. However, as a female-led, sex-positive company there is definitely something icky about trying to tailor advertising to this new platform. It has not, to this point, been seriously discussed within our company.
However, it is hardly a surprise that other adult entertainment companies have seized the opportunity to jump on a platform that proclaims itself to be anti-censorship. Hashtags like #sexytrumpgirl #keepamericasexy and #milfsfortrump2020 have already become popular across the platform. These hashtags are often accompanied with links to hardcore porn sites like ours, hoping to cash in on conservatives' secret love of porn.
So why is this a problem?
Well, to us, it isn't. We are excited to have a new potential social media platform that doesn't censor adult content. However, it may prove to be a problem for Parler. They want to start expanding their advertising potential. They can't really compete with platforms like Facebook or Twitter without being an attractive platform to advertisers. Advertisers, in general, are quite skittish of being associated with hardcore porn, especially advertisers seeking to win over conservative customers. Parler may be forced to either violate its own central tenant and censor adult entertainment as other sites have chosen to, or risk losing the ability to be competitive for mainstream advertisers.
British Airways Stewardess Offers X-Rated In-Flight Services
Last month, an anonymous British Airways flight attendant made headlines by offering adult entertainment services to customers during their flight. According to the New York Post, "The unidentified flight attendant advertises her services through racy snaps on social media, many focused on her stockinged feet and legs, and teases that she often wears no underwear during flights." She claims to sell her used underwear for $33 each. She also charges a "securing fee" to meet with her at a hotel after the flight. She also claims to offer a wide variety of x-rated in-flight treats, if the price is right.
She claims that COVID-19 related pay cuts are the primary reason she's exploring rather unconventional additional in-flight services. Reactions from both her BA coworkers and the general public have been mixed. We at Coupons wish her nothing but the best. #sexworkiswork.
The 3rd Annual PornHub Awards Show
PornHub will soon be hosting its 3rd Annual Awards Show, honoring the best in adult entertainment. This year's show will not be held in person, due to Coronavirus precautions. It will instead be live-streamed on December 15, 2020 at 7 p.m. EST on www.pornhub.com/awards.
Porn Distributors Begin Complying with Controversial Utah Labeling Law
We brought you a story back in February about a bill, which had been introduced to the Utah State legislature that would require all pornographic materials distributed in Utah to bear a very specific warning label. That bill has since passed, though with some changes to the proposed warning we initially reported.
Rep. Brady Brammer, R-Highland wanted the label to state that pornography can impair a minor's "brain development, emotional development, and the ability to maintain intimate relationships" and that exposure to pornographic material can lead to "harmful and addictive sexual behavior, low self-esteem, and the improper objectification of and sexual violence towards others, among other numerous harms." The warning verbiage that actually passed was more specific, stating, "Exposing minors to obscene material may damage or negatively impact minors." The law also requires that the warning be shown for 5 seconds before any adult video, down from the 15 seconds Brammer was originally pushing for.
The Free Speech Coalition, the primary trade group representing the adult entertainment industry, says it still had concerns with the bill. "Despite changes to the bill, HB243 remains a landmine of First Amendment issues." the group said in a statement. "The bill's author, Rep. Brady Brammer, says that the labeling law will only apply to 'obscene' content. However, there is no established legal definition for obscenity — each case would have to be worked out through a lengthy and expensive legal process… The chilling effect on legal speech would be substantial."
The legislation allows private civil actions to be brought in court against websites for displaying obscene materials but requires a court order for content to be declared obscene. Obscenity, as the Free Speech Coalition states, has a nebulous legal definition. United States Supreme Court Justice Potter Stewart famously said, "I know it when I see it" when describing obscenity for a landmark case in 1964. This gives judges virtually infinite leeway when declaring something "obscene."
Despite the First Amendment issues, according to the AP News, many adult websites have begun complying with the new labeling law. On November 45th, they reported that "The websites Pornhub, XTube and RedTube attached an opt-in notification for visitors stating that Utah believes pornographic materials can be harmful if viewed by minors."
Conclusion
Make sure to subscribe to our blog to stay up to date will all the biggest stories affecting the adult entertainment industry. Did we miss something? Let us know in the comments!