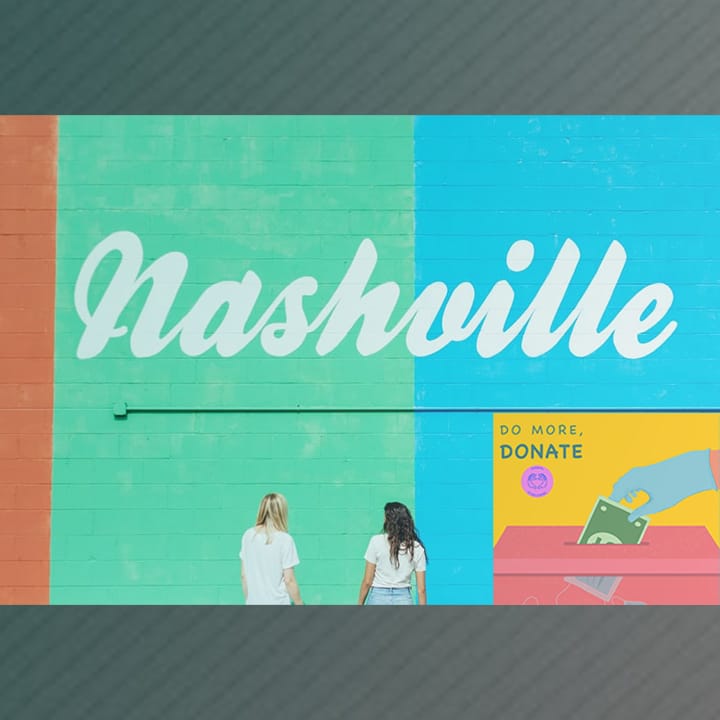 Sep 29, 2020
Adult Entertainment News September 2020
Reading time: 4 minutes
We have your latest monthly roundup of news from the wonderful world of adult entertainment. We have a direct line to industry insiders to help keep you informed of what's going on in the porn industry. Here's the latest:
Local Adult Entertainment Businesses Donate $6000 to the Struggling Nashville Zoo
Despite the fact that the porn industry has been as affected by COVID19 and the subsequent economic downturn as anyone, we've been pleased to bring you several stories this summer of various adult entertainment businesses showing off their altruistic during this global crisis. The latest example of this comes from Nashville. According to a recent article, the beneficiary of philanthropy, in this case, is the Nashville Zoo.
The zoo there has been closed due to COVID19, leaving it desperate to come up with funds to cover the cost of the animals' care. 3 small, Nashville based adult entertainment businesses have banded together and donated $6000 for the care and upkeep of the animals during this time. The Nashville Zoo has yet to publicly accept the donation, however, the companies remain hopeful that it will do so given the urgency of their financial needs.
Shoot-Out in Front of San Antonio Adult Entertainment Venue
On August 27th, there was a dispute inside of a popular San Antonio adult entertainment club. One of the men involved in the dispute, went to his vehicle where he allegedly retrieved an AK-47 assault rifle and started shooting at the building. According to the report, a security guard returned fire, injuring the man, who he was then able to disarm. No one was killed in the incident.
Deepfakes are An Unfortunate 2020 Trend
Wired recently released a video called Deepfake Porn is Now Mainstream And Major Sites are Cashing In. The article points to hundreds of non-consensual deepfake pornos, in which computer graphics are used to make it look like a particular celebrity (almost always a woman) is in porn when they, in fact, are not. Typically, a celebrities face is transposed onto a pornstar's body.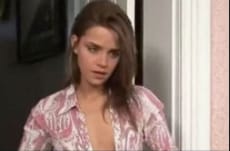 Emma Watson, Natalie Portman, Billie Eilish, & Taylor Swift have all had their faces digitally grafted onto the body of a pornstar without their permission. XVideos, Xnxx, and xHamster are the largest hosts of these deep fake videos, and these companies are making a huge amount of money off the likeness of actresses who never wanted to be in porn. They have refused to remove this content, in spite of desperate complaints from the actresses. A rep from Xhamster says that they don't have a specific policy on deep fake, but that they are treated like any other non-consensual content. In spite of this claim, xHamster remains rife with these videos.
This has been a concern for some time, however, it seems to be trending in 2020, possibly due to a slough of horny little computer geeks suddenly having too much time on their hands. Thousands of new deep fake videos are now being uploaded each month. The technology is evolving faster than we are able to regulate it, making this a rapidly escalating problem.
We here at Coupons.XXX are all for technology in porn. However, consent is important. Privacy is important. Not degrading actresses by sharing non-consensual sexual depictions of them is common decency.
Terry Crews Calls for a Boycott of Magic City
According to Alive Magazine, Magic City is "one of the most talked-about adult entertainment experiences in the country." The popular Atlanta strip club was founded in 1985 and, in addition to the more risque entertainment, is famous for it's deep ties to hip-hop and rap culture.
In a since-deleted tweet, Crews wrote, "Boycott Magic City #BLACKLOVEMATTERS." Crews did not elaborate on his reason for boycotting the venue, nor why it might interfere with black love. Twitter has not been kind to him following this tweet, accusing him of being tone-deaf, self-hating, and hypocritical. He has since apologized for the timing of his tweet.
Crews have both publically claimed to be a recovering porn addict, and repeatedly criticized the Black Lives Matter Movement, which he frames as "black supremacy." Magic City responded with an eyeball emoji, citing recent police shootings of unarmed black people, including Jacob Blake in Wisconsin and Brona Taylor in Kentucky, also calling attention to the ill-timing of the tweet.
Magic City found itself in the news earlier this summer when Los Angeles Clippers player Lou Williams visited while on an excused exit from the NBA bubble. He was allowed to break quarantine to attend a funeral and stopped at Magic City on the way home. He claims he only stopped there because it is his "favorite restaurant in the world."
Chicago Set to Loosed Restrictions on Topless Dancers Thanks to a Lawsuit by a Transgender Entertainer
Like many cities, Chicago forbids performances by topless women in any establishment that serves alcohol. Pasties, or similar garments, must be used to cover female nipples at all times. However, thanks to one transgender woman's federal lawsuit, that's all about the change.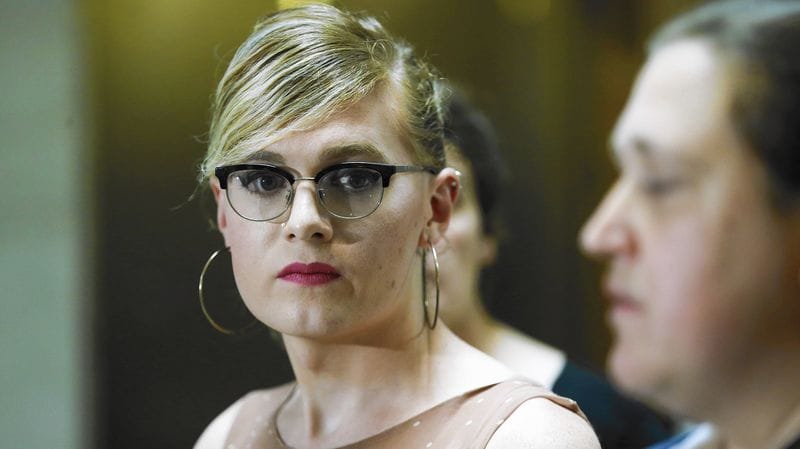 image source: Chicago Tribune
Poet, actress and performance artist Bea Sullivan-Knoff filed a federal lawsuit in 2016 arguing that the city's policy was discriminatory because male dancers or strippers could perform topless without similar restrictions. Sullivan-Knoff argued that this provision was unfair, unconstitutional, and reinforced "archaic stereotypes" about the "impropriety of women's breasts.'.
Last December, Mayor Lori Lightfoot announced that her administration had agreed to settle the lawsuit and remove all references to gender from this provision of the liquor code. On Tuesday, the ordinance to remove this gendered language was approved by the City Council license Committee. City lawyer Alexis Long told the Council that the change will apply mainly to performance artists, not strippers.