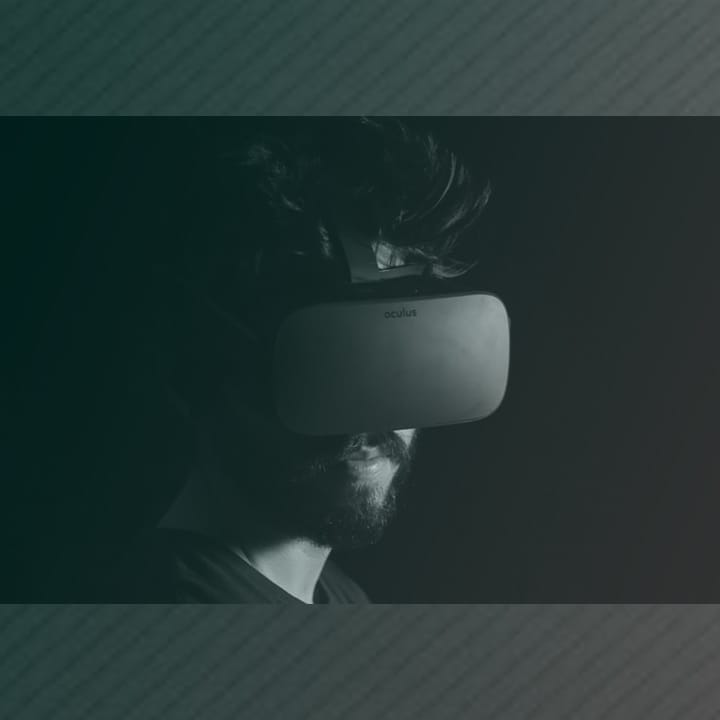 Jul 19, 2019
The Best Virtual Reality Porn Sites
Reading time: 3.5 minutes
It's 2019 and the future of porn is here. Virtual reality porn is no longer the stuff of x rated sci-fi fantasies. It is very much a reality. Last month, we had a guest blogger write a piece for us about the Iris VR headset, that was specifically designed for adult content. We also added VR Porn to our updated list of category tags, so you won't have any trouble finding any of our coupons for virtual reality porn subscriptions.
Given the rising popularity of this genre, we at Coupons.XXX feel a duty to help our customers navigate the uncharted territory of fully immersive, VR porn. There are plenty of great lists comparing the various available VR headsets. We personally really like the Iris because it's features are specifically designed with the porn viewer in mind, however, we know we may be a little biased.
But what about the best VR porn sites? Where can you go to find material that makes the most of this innovative new technology? Well, dear readers, we have an inspiring list for you! Here are the best VR porn deals (in our not so humble opinion) available on the web!
7) XHamster
If you're looking for free, xHamster has a large selection of VR porn videos of varying quality. Their layout makes it really easy to sort by compatible headsets, 180, 270 or 360-degree views, 2D or 3D and video length. They have good category tags within their VR porn, so it isn't all just generic. Unfortunately, most of the videos are kinda short (5 minutes is very common), the content is not exclusive and, of course, you have to deal with ads. Still, for a free site, it's got a lot going for it.
Pornhub Premium has a great VR section. Like xHamster, PornHub is free and has a wide variety of available content. The VR content is all tagged, so you can find virtual reality versions of all your favorite sex acts (anal, oral, threesomes, etc). I actually prefer the layout of xHamster, because it's easier to sort by the various VR features, however, PornHub has 1 major advantage over the competition. You can subscribe to PornHub Premium, and watch 100% ad-free! And thanks to our special coupon code, you can get a 9 day trial for FREE. After that, you can either go back to watching ads or continue your Premium subscription for just $9.99 per month.
This is definitely a step up from the free sites in terms of quality. It's hard to compete with PornHub or xHamster when it comes to quantity of videos, but Sex Like Real does offer an enormous selection, with over 5000+ VR porn videos. Access to the full library is a little on the expensive side - with monthly membership $24.99 per month and, unfortunately, we don't have any coupons to offer you for their site. However, they do offer 70 preview clips for free.
4) Kink VR
We absolutely love Kink.com and their VR content is no exception! If you're looking for bondage, fetish scenes, or femdom from a VR site, you cannot beat Kink. They even give you free Google Cardboard goggles when you sign up for membership. The only downside is that their VR content isn't included with our coupon for their network site. Sadly, if you want to gain access, you'll have to pay the full membership price of $24.99 per month.
3) SinVR
This is the perfect VR porn site to geek out on! This site features fully interactive, animated parody characters. It's unique on this list, as it's less geared at making you feel like you're really fucking a pornstar, and more about allowing you to control parody versions of your favorite sexy fictional characters. You'll find parody version of Daenerys Stormborn from Game of Thrones, Jessica Rabbit, Wonder Woman, Harley Quinn from the DC Universe. Best of all, you get access to hypersexed versions of all your teen-aged boy wank fantasy girls for just $9.99 a month, thanks to our special discount code.
2) VR Conk
This might have a smaller archive than some of the other sites on this list, but all 40 videos are super high quality, long length, and take full advantage of the VR technology. These videos are gorgeously shot, feature stunning models, and offer a truly immersive VR experience. You really feel like you could just reach out and touch the models! This is what people picture when they think of good-quality VR porn! Thanks to our special porn discount, you can subscribe to this premium porn site for just $9.90 per month! They'll even throw in a free VR headset as a bonus!
1) VR Cosplay X
This site combines the best features of SinVR with VR Conk. It offers sexy parody characters from your favorite cinematic universes, but - instead of letting you control an animated avatar version, you get a gorgeous, flesh & blood model in full cosplay! Thanks to our coupon code, for just $14.95 per month, you get a fully immersive, VR experience that puts you in the driver's seat with xxx fantasy versions of your favorite characters. Like many of the other sites on this list, you get a free Google Cardboard headset when you sign up.