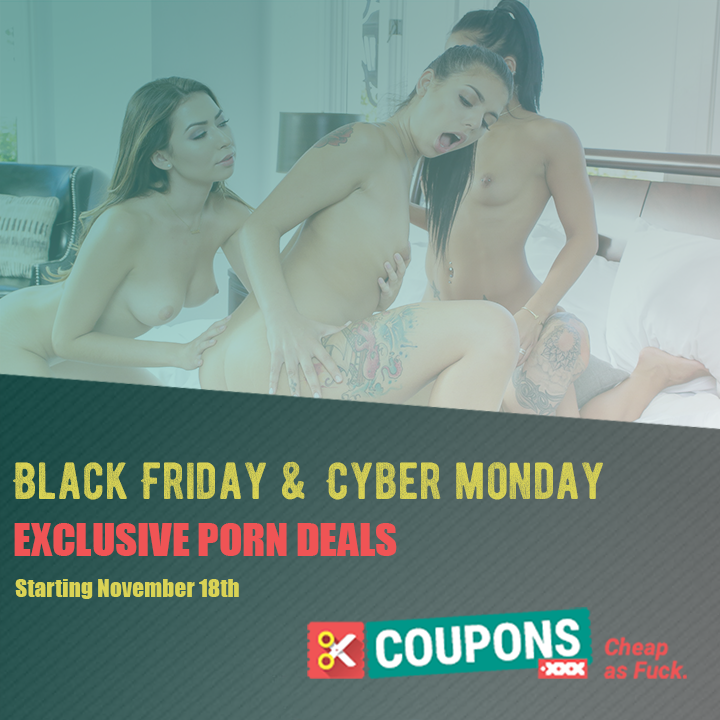 Oct 04, 2018
Black Friday Is Coming
Reading time: 3.5 minutes
It's that time of year again! The days are getting shorter, the nights are getting colder, school is starting again, pumpkin spice has made it's an annual invasion of every cool girl's morning latte, and - inevitably - some jackass is going to remind you that the holidays are "just around the corner." Well, today dear friend - I'm that jackass.
I know. We aren't ready to think about it. The holidays are stressful and we resent the constant reminders which seem to come out of nowhere as soon as the summer starts to fade. Do we really need to start thinking about Black Friday deals so hard on the heels of the Fall Equinox? Well...yes, frankly we do. There is just so much to prepare for! Soon, we'll be booking our annual flight to see Nanna, not because we want to but because we're decent people and after all it's only once a year. Of course, this means we'll need to start working overtime at the office so everything will be set up when we waste our annual 2 weeks vacation with Nanna. Hopefully the extra hours will help us afford decent presents for everyone - even cousin Judy's 6 kids. Then we have our own kids to think about, and we don't want the holidays to be just a long series of disappointments for them… not yet anyway.
So I get it. You don't want to be reminded of the holidays yet because they involve a seemingly endless string of obligations and selflessness. You blow your whole budget and yearly vacation time trying to live up to what other people want you to be. You stuff yourself full of rich, but tragically bland food and you swear that this year, just this once, you're going to do something nice for yourself and stick to your damn diet, actually use that gym membership and engage in a little self-care. You swear this every single year, but instead, you just end up locking yourself in your office with a pint of ice cream and binge-watching porn for your last 3 days of vacation. Well, news flash - diets don't work, masturbation burns calories, and studies have shown that alone time is necessary for self-growth. Turns out you've been a self-care genius all along!
So how about instead of buying that expensive gym membership you'll use twice or another Atkins cookbook you'll end up donating to the book drive next spring, you get yourself something you really want. Well, friend, I'm here to tell you about our amazing early black Friday porn deals! That's right! Holidays don't all have to be all about chastity and selflessness anymore. You owe it to yourself to squeeze in a little me time this year, and - as we have for the past several years - we at coupons.xxx are offering some amazing Black Friday porn deals - we're talking about the best adult paysite reviews, exclusive Black Friday porn coupons, the best porn discounts on the web and amazing limited-time promos on the top xxx sites.
I know, Black Friday sends a shudder up your spine as you imagine people pushing and shoving their way towards the latest iPhone, but these days - thanks in part to concepts like Cyber Monday - Black Friday deals now extend to all sorts of industries even porn! On Black Friday, you'll find the hottest discount on porn sites of the entire year. We have so many Black Friday porn deals on all the best adult paysites. Like Brazzers Black Friday porn deals, $5 off the entire Porn Doe Network, and a Free trial of PornHub Premium - which allows you to skip obnoxious pop-up ads. We also have deals on the best gay porn on the net. We have the same free trial for PornHub Premium Gay that we have for PornHub Premium. We are also offering more than 50% off ExtraBigDicks.com and $20 off membership at NextDoorEbony.com No matter what kind of porn you're looking for, we've got the best deals around.
Perhaps you're wondering what Black Friday - a date traditionally associated with family togetherness - has to do with porn, so let me break it down for you in a short history lesson. Since the 1800s, the Friday after Thanksgiving has been the biggest shopping day across the US. Families, trying to fill the time together and digest their food after Thanksgiving, would go on a shopping spree in preparation for Christmas. By the 1960s, the event had gained so much popularity that a long-running joke - that the day would single-handedly put retailers in the black - earned Black Friday its name. By 2005, online shopping had started to replace traditional brick and mortar retail, and the term Cyber Monday was coined so online shops could get in on the action. Cyber Monday allows you to take advantage of all the great post-thanksgiving deals from the comfort of your own home. You can get all your shopping done and save some energy for some actual quality time with the family. The event has become so big that nearly every industry around the world offers it's best deals of the year around this time. Why should porn be any different?
Update: If you're looking for our deals for 2019, you can find that information here!