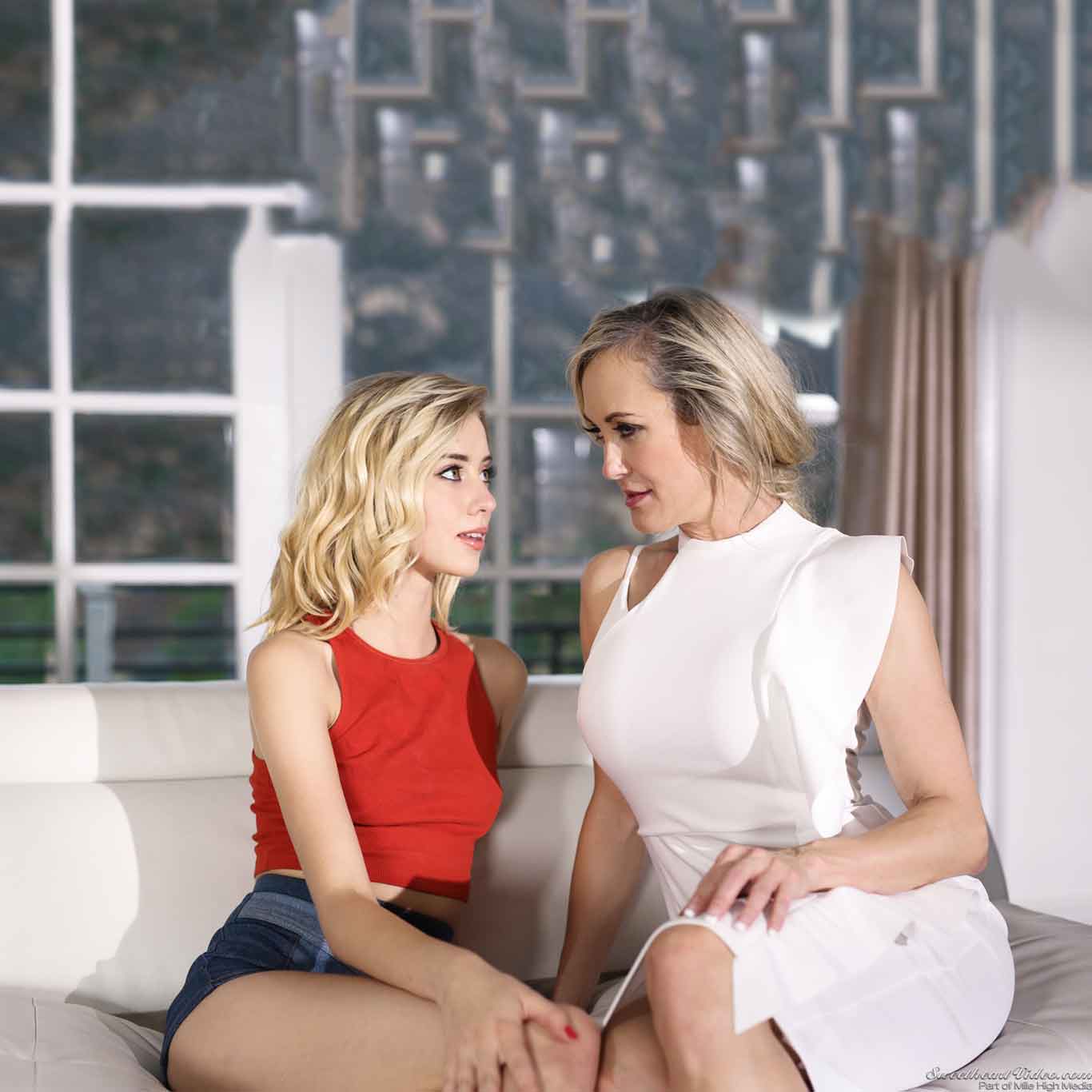 Feb 06, 2018
SweetHeart Video Introduces - Coven Wifes!
Reading time: 1 minute
In a brand new addition to their rich and quite a colorful portfolio of work, SweetHeart Video brings another perfect addition to their site! Focusing on the womanly passion above everything else, there's an intense tale of mystery and lust prepared for you. Coven Wifes borders on the mystic, challenging the definition of what you know is possible. Consisting of 4 different scenes, this DVD release is written and directed by the lovely Dana Vespoli. Find out the boundaries of your imagination, read on all about what awaits you as part of this release!
The first of four scenes introduce us to the main character, the recently divorced Cherie DeVille. In the search for a new life and motivation, she moves to a remote part of North Carolina! Little does she know that the seemingly perfect house has an eerie haunting inside. Sleeping tightly in her new bed, she starts having the most vivid of dreams. They involve a naughty and tattooed brunette appearing, starting to kiss her quite passionately and intensely! Calling herself Katarina, together they decent in an incredible amount of erotic lovemaking and achieving climax. Cherie wakes up and finds herself both rattled and quite excited by the experience, as it inspires her to start writing again.
Cherie sleeping as Katrina approaches (credit: Sweetheart Video)
If you liked the first scene, the second only gets better. Introducing the second part of the future coven, the busty Alexis Fawx! In dire need of a massage after a couple of long days of hardship, she lets herself go into the capable hands of Elsa Jean. What the young and attractive masseuse doesn't realize is just how good she is, leading our young Alexis into an ecstatic feeling of pure joy. Overcome by the emotion she becomes quite horny, making the first move towards the unsuspecting Elsa. She is momentarily taken away by everything that is happening but ultimately surrenders to an advance of a much older woman. Together they explore their sexuality in an of a powerful and erotic scene, something you don't want to miss out on!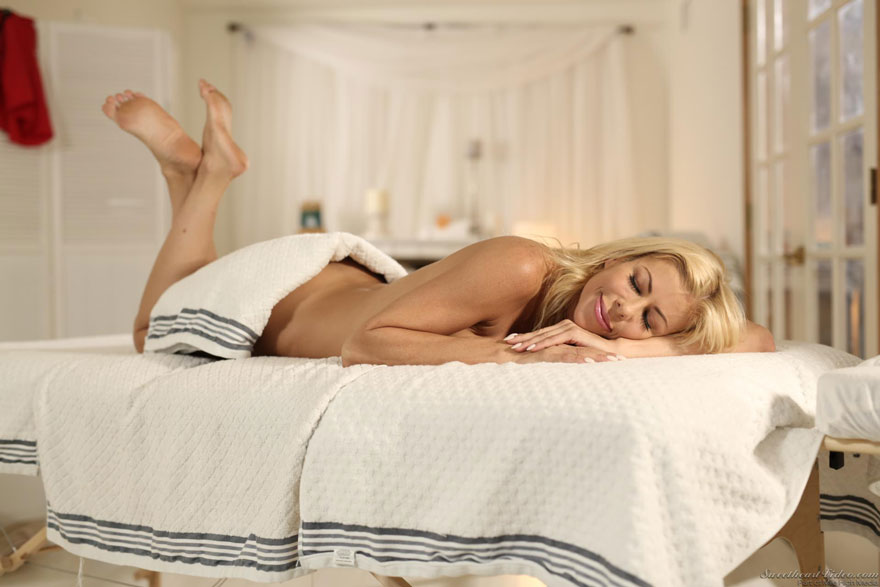 Alexis is ready for her massage! (credit: Sweetheart Video)
What about the rest? Well, the other two scenes are set to come until the end of February. In order to see how this exotic story unravels, it seems you'll have to wait a little bit longer! In one of our blog post articles, you can find out more about Sweetheart Video's content and what they have to offer.