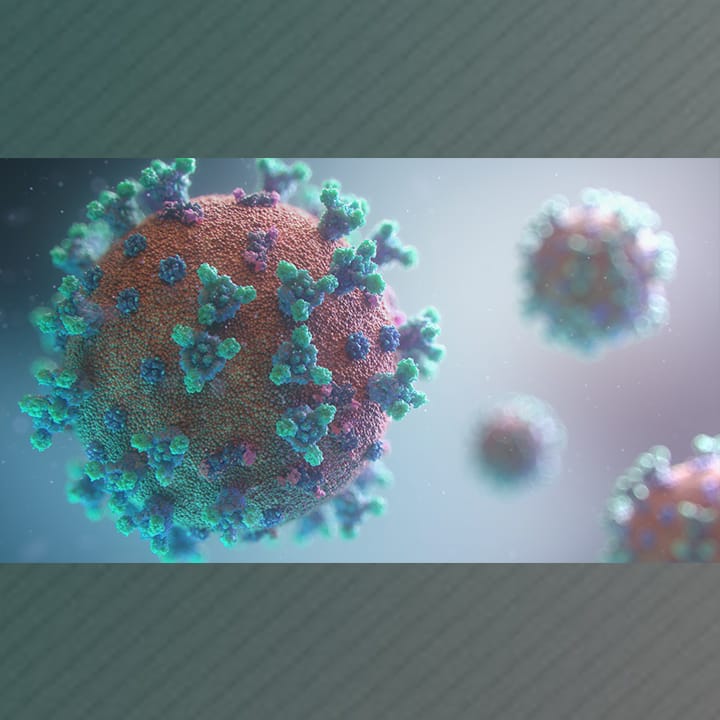 May 06, 2020
COVID19 Relief Package is Anti-Porn
Reading time: 3.5 minutes
If you live in the US, the COVID19 relief package called, or the CARE Act, may be on the forefront of your mind these days. It's this package that has authorized that most US adults will be receiving $1200 each as part of a broader stimulus program, aimed at jump-starting the economy. This urgently needed relief was fast-tracked through the legislature thanks to bipartisan efforts. However, in spite of the rush, politicians managed to insert several anti-porn clauses into the legislation before it passed.
XBIZ reports that, when the US Department of Health & Human Services (HHS) released its guidelines for health care professionals seeking economic aid, it included a mandate which requires porn blockers to be installed on the computer network of any facility receiving these funds. Section 520 of HHS' "Relief Fund Payment Terms and Conditions" will apply to all healthcare providers and include the following language: "None of the funds made available in this Act may be used to maintain or establish a computer network unless such network blocks the viewing, downloading, and exchanging of pornography."
We here at Coupons are certainly big proponents of the healing powers of porn, but even we agree that hospital's administrative networks probably shouldn't be used to watch naughty videos. However, this unnecessary, unrelated piece of red tape is pure political theatre. Someone, or more likely a large group of someones, took the time to write up this bit of nonsense, and now our belabored, heroic hospital administrators will have to take the time to ensure and prove their compliance.
Porn wasn't the only political issue the COVID19 relief fund took aim at. There are also requirements barring funds from being used for abortions or embryo research, promoting gun control, advocating for the legalization of controlled substances, such as marijuana, and "any project that entails the capture or procurement of chimpanzees obtained from the wild," among numerous other restrictions. It is clear that politicians are more concerned about not being tied to these political hot button issues than they are in actually helping our health care workers.
This wasn't the only aspect of the CARE Act that took aim at the adult entertainment industry. There were provisions in the stimulus package designed at assisting businesses that were negatively impacted by lockdown orders across the country. However, any of a "prurient sexual nature" is explicitly excluded from receiving aid. Small businesses like sex shops, forced to close like many other brick and mortars, risk going under thanks to our puritanical, sex phobic government. Pornographic studios, whose employees couldn't safely work due to the close contact that would be required for their jobs, will not be able to use funds to pay their furloughed workers simply because of what they do. Strip clubs, escorts (even legal ones), and sex toy manufacturers are all left out in the cold.
When writing about this bit of policy, The Mary Sue points out, " Sex workers are workers, just like anyone else, but because of prudish, cruel rules that have been around for a long time, they are specifically excluded from aid during this disaster." They continue to describe that these rules are set forth by the Small Business Administration, and the laws which prevent any businesses promoting "obscenity" from applying for loans and other aid, dates back to the Clinton Era. We find this a bit ironic, given certain other aspects of the Clinton presidency.
These businesses pay taxes and operate legally, the same as any hair salon or restaurant. This hasn't stopped the government from finding a way to punish businesses with a sex-positive message, in spite of The First Amendment and its promise of free speech. There is - perhaps wrongly, as The Mary Sue points out - an exception in free speech law that allows the government to restrict speech it deems "obscene."
Many sex workers who are unable to work due to business closures - be they temporary or permanent - may also find it difficult to apply for unemployment. The vast majority of those working in Adult Entertainment are considered independent contractors, not unlike traditional actors or Uber drivers. Independent contractors are typically barred from receiving unemployment benefits.
There are some provisions in the CARE Act that allow independent contractors to apply for unemployment for the very first time. This is a huge step forward for many in the industry. However, only 10 states have begun issuing claims for such workers. Even in those states, accessing these benefits is an arduous task. The bureaucratic red tape is labyrinthine and wait times to receive clarification or instruction from official sources can be extremely long. While there are plenty of articles out there with helpful information about who's eligible and how to apply, all agree it is an uphill battle for contract workers to receive benefits.
Despite being intentionally slighted by our government, the porn industry has continued to give back to this country. Last month, we let you know that PornHub was creating its own COVID19 Relief Package, which included aid not adequately address in the government version - like thousands of masks for first responders and economic assistance for sex workers. Now it appears that everyone from porn studios like Vixen Media Group to individual pornstars are doing everything in their power to help out in this time of need. It's time for our country to recognize them as contributing members of society, deserving of the same protections as everyone else.