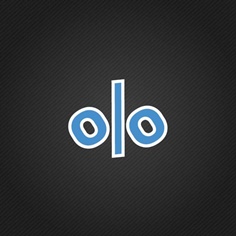 Oct 26, 2017
Cyber Monday in Adult Industry - A Complete Guide
Reading time: 4 minutes
It's the Monday after Black Friday, and you bought nothing?! The famous saying that sparked one of the top grossing holiday in the USA. Introducing Cyber Monday, the perfect day for a digital purchase! In the aftermath of the Black Friday sale, you'll find deals emerging for those souls who decided to stay home. Slowly becoming the number one contender to Black Friday, this sale day is for those who think outside the box. Hitting a record high of 3.45 billion dollars earned in 2016, it's the first time a sale reached such a high number in a single day! Having this in mind, you might wonder how this translates into the adult industry. Coming off from the regular sales, Cyber Monday is unique as it delivers something different! Choosing the best performing deals from any previous promotions, for a single day, a special treat awaits - bestseller deals.
WHAT ARE THE PERKS OF CYBER MONDAY OVER BLACK FRIDAY?
In general, Black Friday is a major retail shopping holiday. If you care about small businesses, the best deals of the entire year can be found on Cyber Monday! Often pushed out of the way, it's the perfect chance for any number of smaller brands to make their appearance known to the world. When it comes to the adult industry, it's not that much different, all depending on how big your brand is! Bigger the brand, higher the exposure and its overall social reach. Take Brazzers (NSFW) for example, they've made their brand into a world-famous synonym for premium pornography. How does this compare to little startups or small businesses? It's hardly a competition, for the most part. If you're shopping on Cyber Monday, you might want to consider investing in a smaller venture. Remember, support pays off!
HOW DOES CYBER MONDAY INFLUENCE PRICES?
For the most part, Cyber Monday (NSFW) is an extension of Black Friday. This means that most sellers will go for the proven method, and extend most of the special promotions for one more day! Having this in mind, not all of these stores adhere to the same principles. Often, you'll find extra or special promotions during this time and deals that weren't necessarily promoted on Black Friday! Giving way to any number of options, the discounts themselves are the same if not bigger, going up to 80% off on the original price. Outsourcing and keeping track of all the relevant deals is something that's unavoidable if you want to make sure you find the cheapest deals! A good way to do so is to opt in for any number of relevant newsletters, giving you the chance to be notified of the first when the sale starts. This combined with social media makes for the ideal way to make sure you don't miss any sales that might interest you, along with their bonuses and additional perks!
WHAT IS THE LIFETIME VALUE OF THESE OFFERS?
Speaking from the perspective of adult sites, you'll find that a variety of sites are labeled as a lifetime. What does that mean? In short, these deals have the best value over time you could possibly get. Offered the chance to save not only on a single purchase but for an unlimited amount of time, they're the most affordable solution out there! While others may come to offer bigger discounts for them start, next month they'll surely rebill at their full price. In order to avoid such a thing, picking a lifetime deal (NSFW) may be what you need! Making sure that the monthly subscription price stays low is one of the greatest things you can get from a Cyber Monday sale.
WHAT KIND OF ADULT DEALS CAN ONE EXPECT TO SEE?
In terms of adult deals, the best amount of content for a single price you can get from network deals! This involves any number of sites under a single domain, offered at a significantly lower price. What does that mean for so-called single sites? Nothing much, as quantity doesn't usually necessarily quality. There is plenty of things to explore, each one offering each unique piece of content! Networks (NSFW) offer by far more content than you could imagine, often at the sacrifice of quality and diversity. Single sites will get you a more personalized feeling, even with fewer videos being present! The choice is yours - depending on how much money you're willing to spend and the fondness for a certain site.
WHAT ARE THE PERKS OF BUYING DIGITAL?
Away from the messy everyday life of standing in lines and fighting over discounted articles, lies the world of digital purchases. After all, Cyber Monday is all about the new age! Sitting at home comfortably in your chair, you gain access to all kinds of information on the internet. More importantly, there's a lot more freedom when it comes to buying adult deals! Not only do you get a preview of what the site looks like, reading a review can help in getting a better understanding of what you're buying. Honesty is important here, as a good review can stand between you and a bad investment! After making sure something is the right fit, the next step is often quite simple. Becoming a member gets you instant access, without the need to move from your chair. How great is that? Another thing you'll notice is the fact most offers get you all kinds of different bonuses. Namely, the most popular one is the fact you can download any video directly to your computer. Along with videos come photo sets, they make a logical addition to the already existent offer. Everything here fits well and strengthens the fact that digital purchases are a thing of the future!
Check out a list of all the digital deals offered here (NSFW).