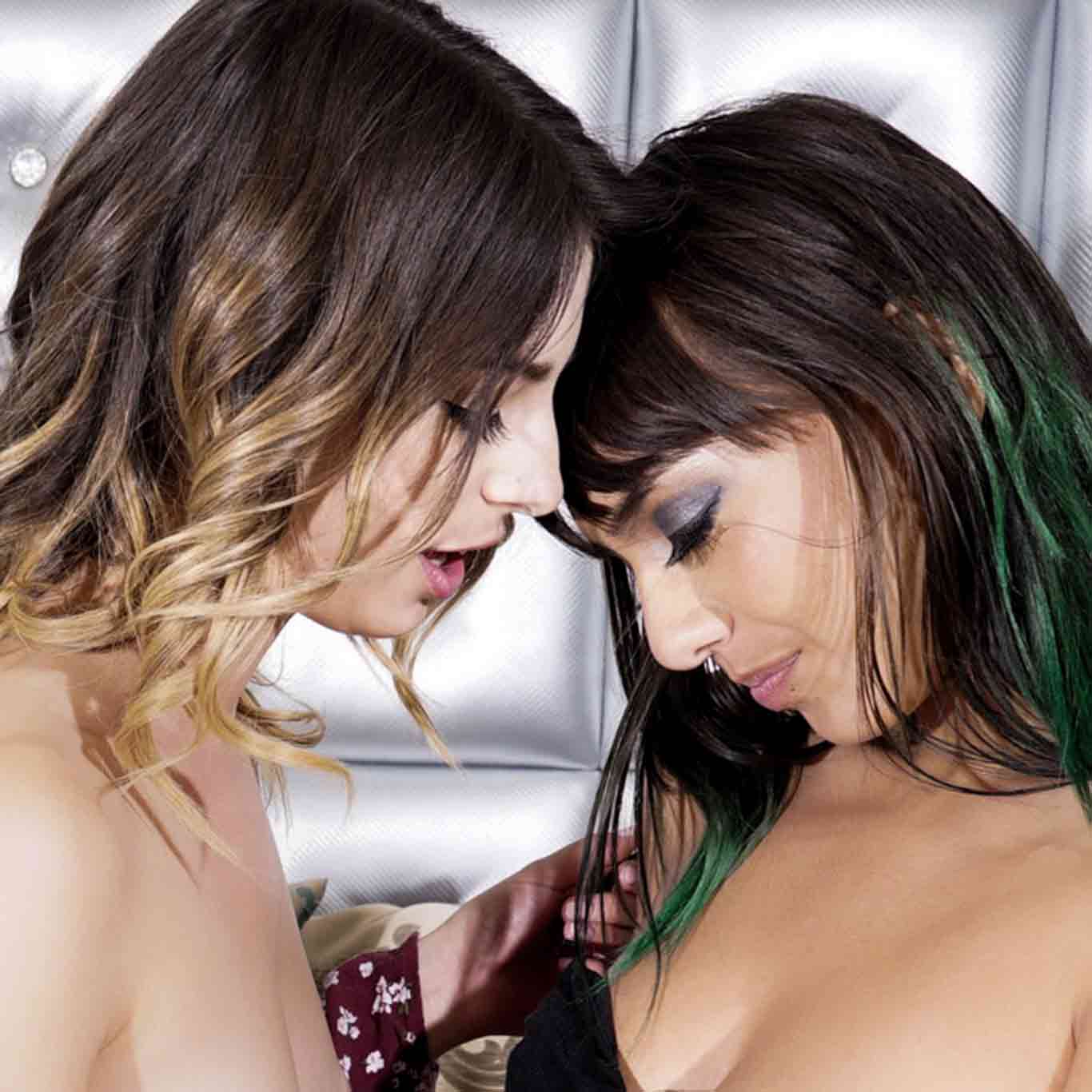 Jan 17, 2018
Devils Film Introduces - I Kissed A Girl #8!
Reading time: 1 minute
Devils Film, your favorite source of hardcore material has got a fresh new scene lined up. Dealing in the most hardcore of niches and taboos over the past few years, rarely have they disappointed with their video quality and scenarios offered. Today you'll be able to experience part of a truly intense one, featuring some of the sexiest porn lesbian beauties in a passionate adventure you won't soon forget - introducing I Kissed a Girl and I Liked it #8!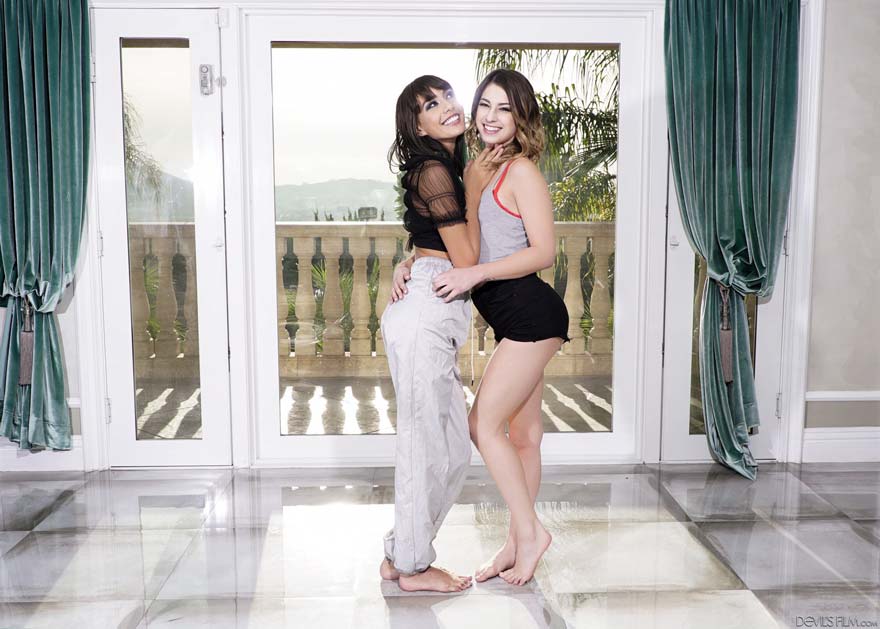 Kristen and Janice meet for the first time! (photo credit: Devils Film)
The story of this specific scene centers on Kristen and her lesbian friend Riley. With our main character recovering from a bad breakup with her boyfriend, it's exactly her gay friend that decides to take her to a party! While the party is going well and Riley is hooking up, Kristen is forced to mingle with her friend and acquaintances. There she meets the lovely and seductive Janice, and there's an instant spark between them. Sadly, her newfound lesbian fling is less than available, and currently in a relationship! Having known this, it's where these two star-crossed lovers go their separate way. The story jumps a week from the moment they've met, it's Valentine's Day and Kristen hears someone knocking on the door. Opening up she finds Janice standing in the doorway with a big card and the news that she's newly single! Wasting no time, these two hotties go on to release all their built up sexual energy between them in a steamy lesbian sex scene. Mind you, they have to be extra quiet in order not to alert the parents!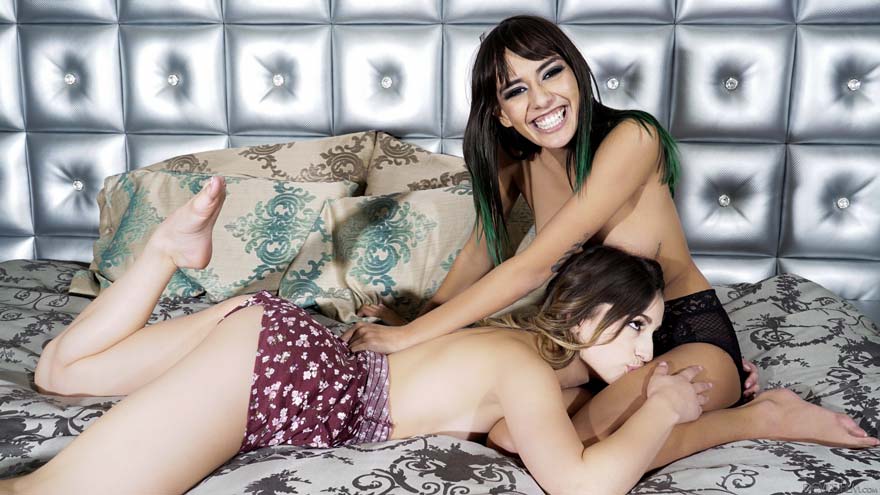 Kristen and Janice in bed, finally! (source: Devils Film)
If you want to know more about Devils Film, be sure to check out our review (NSFW).