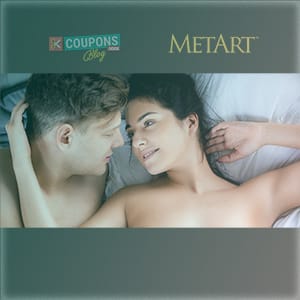 Apr 27, 2019
Don't Call It Foreplay
Reading time: 1.5 minute
If you want better sex, don't describe touching, kissing or oral sex as foreplay.
We are forever being told that foreplay is the key to a fulfilling time in the bedroom, and all those little acts that build up intimacy between lovers – anything that comes before penetration, basically – is typically categorized as foreplay.
However, it's telling that this warm-up to the main event is what tends to make sex more pleasurable for women, the implication being that men should do it for their partner before getting to what they truly want, which is penis-in-vagina intercourse.
But is foreplay really optional? If it's the activity that makes a woman more likely to have an orgasm, then suggesting it's a step that can be skipped can only be detrimental to the idea of sex as a shared activity that brings mutual pleasure.
Studies suggest women take an average of twenty minutes to reach orgasm – for men, it's 2-10 minutes – and only 25% of them are consistently orgasmic during vaginal intercourse, according to an analysis of 33 studies conducted over 80 years in "The Case of the Female Orgasm" by Elisabeth Lloyd. Around 20% of women seldom or never climax during penetration, no matter how long it lasts.
Direct clitoral stimulation is the key to getting her there, whether that's using fingers, tongue, or a sex toy. However, once a woman has experienced one orgasm, she is more likely to enjoy another in the same session – potentially through penetration if you're still convinced that's the ultimate goal.
It stands to reason that taking the time to focus on the aspects of sex that are dismissed as foreplay – that's all the kissing, stroking and licking, and particularly clitoral stimulation – is an indispensable part of ensuring that it's equally satisfying for both participants. Kiss and cuddle, watch a SexArt movie together, give her some mind-blowing oral, and let her know her orgasm is just as important as your own. Just don't call it "foreplay."
Guest post by Allison Leigh, MetArt Network
About the author: Allison Leigh is a pornographer, producer, polyamorist, and professional kinkster. When sexuality is business, business is fun!