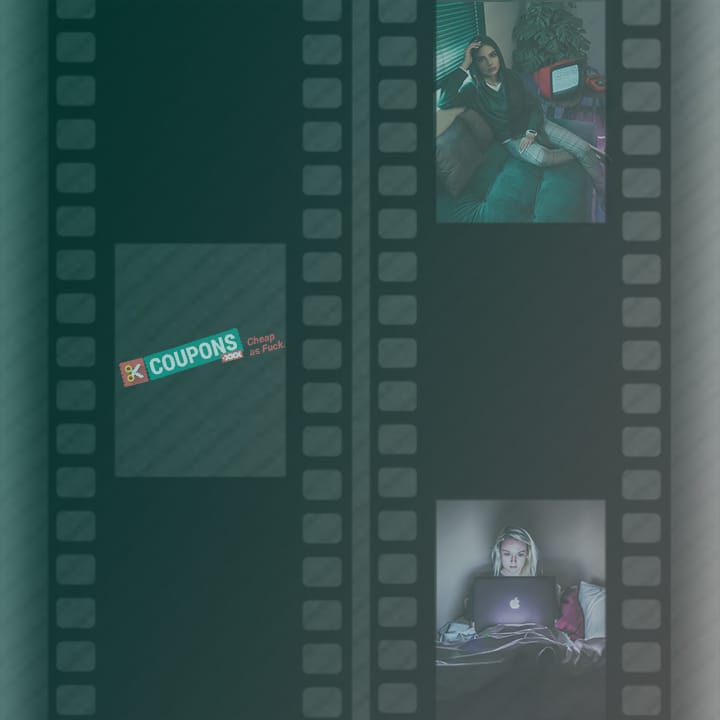 Aug 05, 2019
Everything You Want to Know About Women Who Watch Porn
Reading time: 4 minutes
***But You Were Afraid to Ask
Hello, dear readers! In case my username - and the fact that I write a porn blog - weren't dead giveaways, I am a woman who enjoys watching porn. We are not actually the rare unicorns some men believe us to be. Did you know most of the Coupons.XXX team is run by women? It isn't just women who are associated with the industry that enjoy porn either. We are actually one of the biggest emerging markets in porn! We set trends, we watch alone, we watch with partners, and - above all else - we really enjoy our porn.
We just don't talk about it.
The fact is, the reason you probably know more about your buddy's porn habits than your last 3 girlfriends' combined is that porn is still stigmatized for women. We're forced to watch in secrecy. It's taboo to discuss our porn habits, so we use incognito mode and keep our viewing private. So how are you to satisfy your curiosity about our porn habits?
That's where I come in. I'm here to answer your most common questions about women who watch porn. So read on. My answers may surprise you!
1) Who?
What kind of woman watches porn? Well, most actually. According to the Nelson rating system, 1 in 3 viewers of adult content is female. Marie Claire found that 1 in 3 women admit to watching porn at least once a week. In fact, one study found that women actually watch MORE porn than men, when you measure by minutes watched. That's a whole lot of female porn viewership!
Ladies who watch porn, vs. those who do not do tend to have some things in common. Younger women watch more porn than older women. Those who are socially progressive are more likely to admit to viewing porn than those from strict religious backgrounds. Also, as it turns out, bisexual people (of either gender) are more likely to watch porn than straight, gay, or lesbians. Do you know a socially progressive, bisexual woman under 50 (other than yours truly)? Chances are, she watches porn.
2) Why
Women watch porn for the same reasons men do. We watch to satisfy sexual urges, to relieve tension, decompress, to focus on our bodies and the pleasure they can bring us. We watch porn to enjoy the fantasy, even ones we wouldn't want to fulfill in real life. We watch to learn new techniques, positions; kinks, or even phrases. We watch because we enjoy porn for a variety of reasons, just like men.
3) When
I personally started watching porn regularly during my sophomore year in college, because it was the first time I had a private room with an internet connection. However, thanks to smartphones, you can carry the world wide web with you wherever you can find a bit of privacy.
There were some studies that show that people generally first encounter porn around the age of 11. However, the study didn't differentiate between girls and boys, and also there haven't been formal studies indicating what age people start watching regularly (hint, it's older than 11). Anecdotal coming of Reddit would imply that 12-14 is pretty normal, but Reddit commenters might not be a great indication of the general population, especially of women. Xhamster and Pornhub have both marked a dramatic correlation between private internet access and regular porn viewership, so the best answer is, whenever women or young girls get a smartphone.
4) What?
It shouldn't be surprising that what women want in porn is notably different than what men want in porn. Women tend to be more finicky about production value. We also watch longer, so 30-second clips aren't going to do it for us. We are more likely to enjoy softcore or erotica. In fact, some women prefer pornographic stories, whether they are journals, blog posts, or graphic novels, to videos or pictures. We want to be immersed in our fantasies.
In terms of genres, some shouldn't be too surprising. We like gay porn. Since those videos sexualize men, it would make a lot of sense for a heterosexual woman to be into that. However, we are also the biggest consumers of lesbian porn. Even straight chicks watch more lesbian porn than men do. In fact, women are twice as likely to watch lesbian porn as men were. So much for stereotypes!
We also have a weird fascination with incest porn, which has caused a sudden boom in that genre, as more women get into porn. Other popular search terms include dad bod, massage, anal, pussy licking, and threesomes. Some sites, like PornHub, have even set up a special category for videos that are popular with women. As more women watch porn, you can expect more sites to start catering to their female clients.
4) Where
So where do we start browsing when do decide to enjoy some porn? It shouldn't surprise you that the industry behemoth, PornHub, is a popular choice, especially their gay site.
Of course, there is an emerging market for sites specifically geared towards women. Bustle had a great round-up of some of these sites. Unfortunately, a few of the sites they recommend were hosted on Tumblr, which has since banned adult content. There are a few recommendations there, though, that are still available. They loved the official website who they describe as "cutie pornstar" James Dean. Another of their stand out favorites was I feel myself, which is a site where real women upload videos of themselves masturbating. One of the most unique sites on the list was Hysterical Literature. This unique site has women reading aloud from a book of their choosing while someone stimulates them with a vibrator. Most of the women vary in age and remain fully clothed. All the action takes place under the tables they're sitting at. In other words, it is definitely NOT your boyfriend's porn site!
So there you have it, folks! The 5 Ws of women watching porn. Still, have questions? Feel free to let us know in the comments!