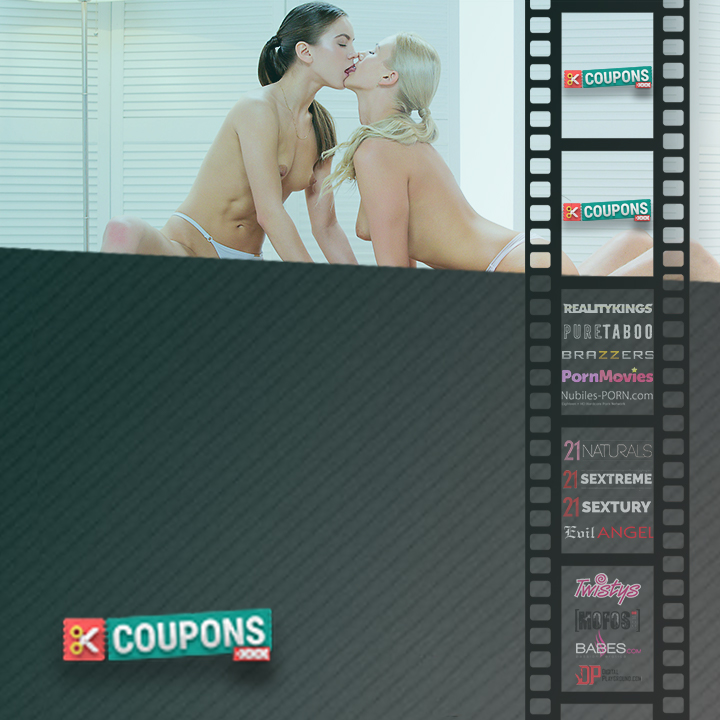 Mar 09, 2019
Get Involved with Coupons.XXX
Reading time: 1.5 minute
January is all about fresh starts, new goals, and renewed ambition. This is true, not just of individuals, but of companies too - and we at coupons.xxx are no exception! This year, our New Year's resolutions are to connect more with our fantastic users. We have some big ideas in the works to accomplish just that!
In addition to a ton of seasonal sales and promotions, we'll be launching our brand new affiliate program, participating in fun events, social media challenges, and even looking to get more involved in causes related to sexual education, health, and LGBT rights. While we have plenty of amazing causes and events we're excited to get involved with, since 2019 is all about connecting with you, we would love to hear input from our devoted users. So if there's an event, cause, or social media challenge - even one that isn't directly related to the adult entertainment industry - don't be shy about letting us know! The comment section of this blog, or any of our posts, is a great way for you to tell us what you're excited about.
The benefits for us connecting with you are obvious - what modern company doesn't want users to be more engaged with their site? However, did you know that engaging with online communities, like ours, can be beneficial to your mental health as well? Psychologist says that online interactions can decrease negative emotions while simultaneously boosting one's sense of well being. Researchers have found that the nervousness people typically experience around 1 on 1 interaction is diminished when filtered through social media, without stifling one's free expression. This can be particularly valuable around traditionally taboo topics like adult entertainment. Interacting with us online allows you to let us know your desires, without fear that you might be bothering us - something that can be difficult with in-person or telephone discussions around these sensitive topics.
We typically think about "coming out" as something the LGBT community does. However, many of us have aspects of our sexuality that we tend to keep hidden from our loved ones. Sometimes, even our partners don't know all the dark corners of our desires. Having an outlet to freely express your interests can be liberating, especially if your interest is incest porn, BDSM, or an HIV charity. You can let us know what you want to see more of on our site, what causes are important to you, or share your truth with anonymity and trust us - we review porn all day - we are never going to judge you for your proclivities or lifestyle. This is your opportunity to find an open, thriving community of sex-positive people who love the same things you do, without all the scary meetups or real-name requirements.
Safe spaces for the kink community are disappearing. Thanks to media consolidation, sites like Tumblr being consumed by mega-corporations who are unwilling to risk puritanical backlash to not safe for work content. Well, we here at Coupons.XXX is 100% NSFW and we guarantee we will always provide a safe, non-judgmental forum for our community to connect, express your interests, and let us know what you're into.
While we're looking to get more involved with various charities, events and sex-positive companies and will be rolling out all kinds of new features like our Affiliates Program - which allows you to get paid for bringing in new users - we also would be interested in hearing what deals you're hunting for. Porn trends shift over time, and we're always looking for the best new sites to partner with. We try to offer a wide variety of deals, no matter what floats your boat, but if you aren't seeing enough of your favorite category, that's something we'd love to hear about. Know we offer your favorite category, but have trouble finding it because it isn't tagged? Let us know and we might make a new category just for you!
Our blog allows us to share with you our latest deals and promotions (spoiler alert: we have something big planned for Valentine's Day), as well as keeping you informed about the hottest adult entertainment trends and news. However, it's also your opportunity to connect with us! Use the comments section to tell us about your favorite sex-positive brand you think we should know about (self-promotion highly encouraged). Tells us about an exciting event or educational organization! Have great sexual health or LGBT charity you think we should partner with? Are there any adult entertainment news story we missed that you've loved us to cover? Of course, you can always just let us know how much you appreciate our awesome porn deals. This is your opportunity to connect with us and tell us what you're passionate about! Get involved, and as always, watch this space for all the exciting ways Coupons.XXX will be changing to better engage with you in the coming year.