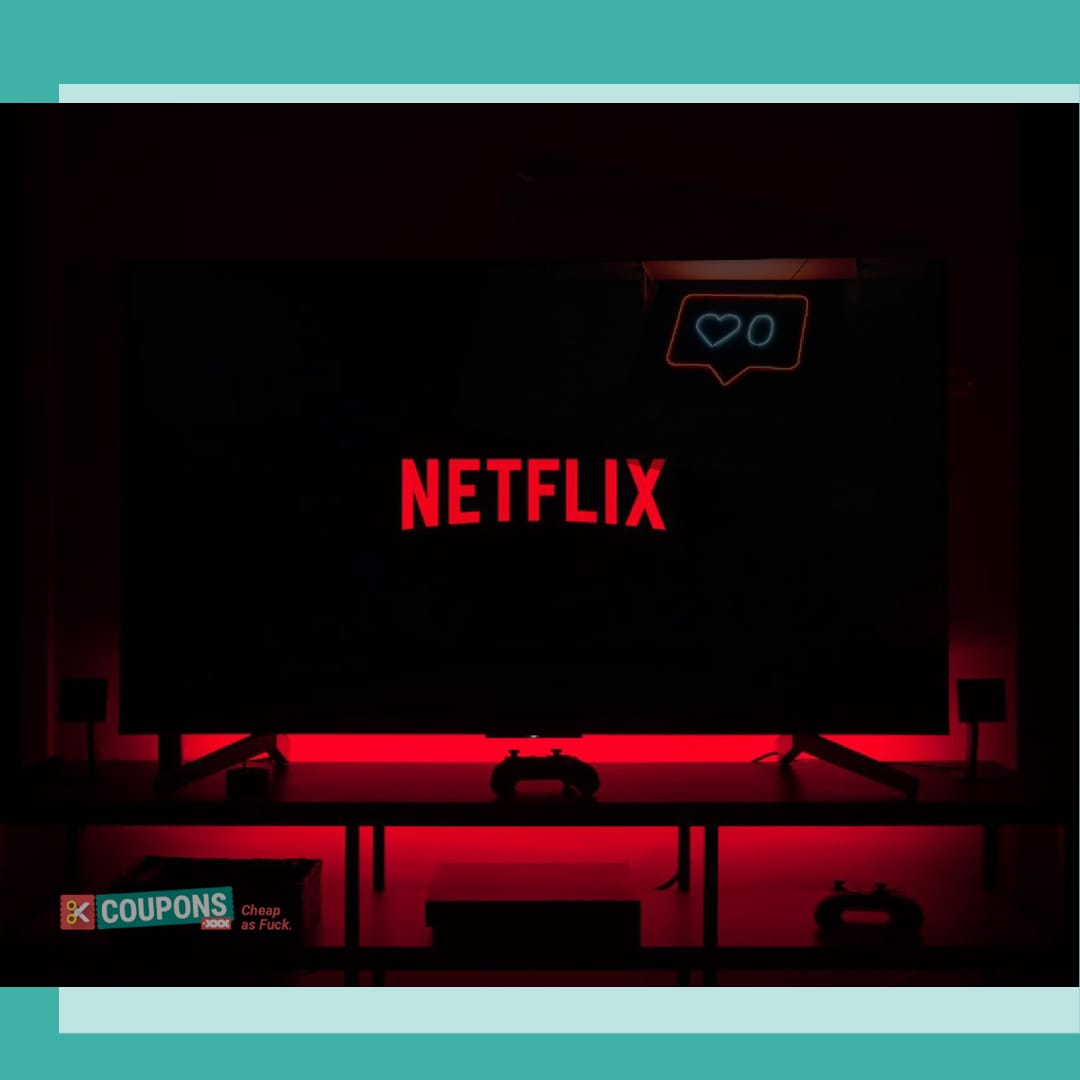 Aug 19, 2020
How to Find Porn on Instagram & Netflix
Reading time: 3.5 minutes
Maybe it's the boredom of lockdown, but we've recently seen a couple of articles describing how to find porn in some surprising places. While pornographic content is officially banned on both Instagram and Netflix, apparently a little tenacity and know-how allows you to find the dirtiest content on these mostly tame platforms. Sure, you can of course find no shortage of real porn on actual porn sites, but we have to admit that finding porn where it's not supposed to be has a certain appeal. Kind of like a naughty easter egg hunt!
How to Find NSFW Content on Instagram
The Daily Dot recently posted a guide to porn on Instagram, and they reminded readers that the first thing to consider when hunting for porn on Instagram, is that moderators regularly ban risque hashtags. This means the most obvious erotic hashtags have been blocked long ago. It also means that something that worked last week may not work today. For example, #EggplantFridays used to be chalk full of porn, but Instagram caught on and that hashtag is no longer searchable.
However, thanks to the relentless efforts of the Instaporn community, fresh dick and nipple pics are added just as quickly as they are flagged. Creative new hashtags replace the banned ones and fresh porn is added. It is a never-ending game of cat and mouse between moderators and porn enthusiasts.
The Daily Dot says, "At the time of this writing, there's not much to see under #porn, which is a hashtag that isn't even in use. But it's a much different story under #pornwatch, #pornös, and #pornporn, all of which are suggested when you search the erotic hashtag. You're going to have to get pretty creative with hashtags to find Instagram porn worth a like."
One of the best suggestions is searching for hashtags in a foreign language. In 2016, over a million porn videos were found on Instagram using Arabic hashtags. Since then, moderators have been more diligent in removing this NSFW content, but it's still worth a try. Instagram simply has fewer moderators looking for non-English hashtags, so it's worth checking out even basic erotic hashtag. Also, longer, more specific hashtags in foreign languages are a veritable gold mine pornographic content. You don't have to be a language genius to try out a few things either, thanks to Google Translate.
Next, once you find a sexy image or promising video, look under the hashtags to see what it's using. You can click any relevant hashtags, and be whisked away to a wonderful porn-filled paradise, according to the Daily Dot guide. Autocomplete is also a huge help when looking for dirty hashtags. Instagram's suggestions for "sexy" reveals a whole world of sexy, from farmers to pornstars.
Fruit and vegetable emojis are still in use. Peaches for female parts, eggplants for mails. A pair of cherries can be awfully naughty. Oddly, the banana emoji hasn't really caught on yet, but the strawberry is quickly gaining steam.
While terms like "porn" and "erotic" have been scrubbed pretty thoroughly, it doesn't mean they aren't worth searching for. This is because Instagram's algorithm will very helpfully suggest related hashtags that are more active. This will allow you to expand your search (and sexual vocabulary) with just a few quick taps.
Another great option is to follow pornstars on Instagram. Usually, Hotties Asa Akira and Christy Mack are pretty on it about not violating Instagram's policies. Instead, they use the ap to tease new content that pushes (put does not cross) Instagram's boundaries. Also, if you get bored looking for porn that's briefly slipped past the moderators' watchful eye, you can always find out about your favorite pornstar's upcoming work, appearances, live cam shows, and other business ventures.
While it's true that even the most hardcore of Instagram porn - a four-second clip of a nip slip, a grainy dick pic, or maybe a gif from an NC-17 Hollywood film - is all pretty tame by internet standards, it's the thrill of the chase and the taboo of the transgression that makes it extra sexy!
What are the Most Graphic Sex Scenes on Netflix?
Netflix, unlike Instagram, isn't a social media site. No users are posting content to slip past the moderators. However, it's a fine line between art and pornography, and sometimes someone over at Netflix decides to push the envelope.
The following is a list of some of the films with the hottest sex scenes on Netflix, according to a recent list by the Daily Dog.
Amar (2017)

High Society (2018)

The Dirt (2019)

The Black Room (2016)

A Perfect Ending (2012)

Duck Butter (2018)

365 Days (2020)

Lust, Caution (2007)

Nasha (2013)

Compulsion (2016)

Newness (2017)

Y Tu Mamá También (2001)

B.A. Pass (2012)

The Art of Loving (2017)

Chloe (2009)

Desire (2017)

By the Sea (2015)

Elisa & Marcela (2019)

She's Gotta Have It (1986)

Concussion (2013)

The Tree of Blood (2018)

Dry Martina (2018)
The same article also provides a much shorter, even more, transgressive list of Netflix movies with real, unsimulated sex. That's right. These scenes feature real sex acts caught on camera, just like in porn. However, the article warns that many of these films are a bit of a downer because, "apparently, frowning is one of the things that make a film art instead of a porn movie." Here is the list:
Love (2015)

Blue Is the Warmest Color (2013)

White Girl (2016)

Below Her Mouth (2016)
Lastly, the article offers a helpful suggestion on how to find the steamiest movies on Netflix as they are added in the future. You can use Netflix secret code list to help filter movies in different categories. Here are some that may be helpful if you're looking for the naughtiest content on the streaming platform: