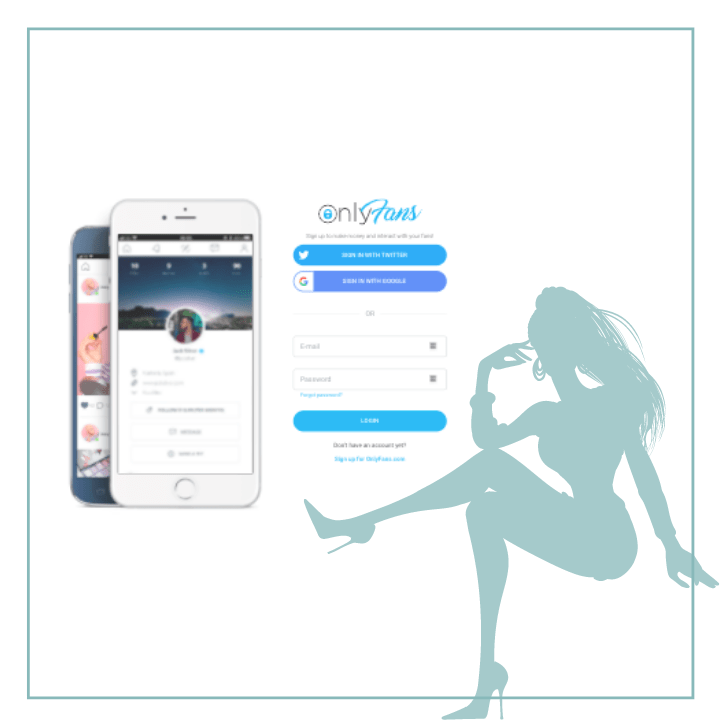 Feb 06, 2021
Let's Talk OnlyFans
Reading time: 3.5 minutes
If you're an adult entertainment aficionado, you've no doubt heard a bit about OnlyFans lately. With celebrities like Bella Thorn, Cardi B, & Aaron Carter joining the platform, the porn-friendly platform has entered even mainstream discourse. So what exactly is OnlyFans and why is it suddenly blowing up?
What is OnlyFans
OnlyFans is a content subscription service platform that allows a wide variety of content, including material that is NSFW. Content creators earn money directly from users who subscribe to their content— aka their "fans". It allows for both monthly subscriptions as well as one-time tips and a pay-per-view (PPV) feature. The straightforward yet flexible payment options and the permissive content guidelines have made the site hugely popular among adult entertainers. However, it's also attracted content creators from other backgrounds such as physical fitness experts, musicians, and artists.
How did OnlyFans start?
OnlyFans is a London based company, which launched in 2016. While YouTube provides income for creators through ad revenue, and Instagram offers opportunities for sponsorship, OnlyFans has the appeal of offering a very straightforward revenue stream.
Explicitly allowing pornographic content is built into the business model. As many social media platforms ban NSFW content, OnlyFans has been there to fill that niche. It has also been big among some of the communities that abandoned Tumblr after their catastrophic NSFW ban. While that was a free community, rather than a subscription site, it has allowed people to connect with artists, and artists to express themselves in intimate, candid, even sexual ways - much like Tumblr once did.
Why is it being hailed by some as "ethical porn?"
In 2019, they began requiring users to be verified - a move which PornHub made only recently - to avoid any potential abuses. The verification process is intended to increase accountability if any content is found to be illegal, such as child porn, sexual abuse, or copyright infringement.
Another way that OnlyFans avoids many of the abuses that other sides of the porn industry have had to grapple with, is that the content creators sell their own content. Each artist is in control over what they put out and gets to keep most of the revenue. There are no "casting couch" scenarios to get through, no directors pushing anyone's boundaries, and no studio to take a share of the profits.
What kind of profits are creators making on OnlyFans?
Subscription fees start at $4.99 and have a maxim limit of $49.99. Creators keep 80% of the revenue, 8% goes towards processing fees, and 12% is kept by the platform. Creators can also earn tips or offer paid private messaging. Some of the top earners are currently estimated to be making around $100,000 per year off of the platform. Though actress Bella Thorne basically broke the mold when she earned over $1 million after just 24 hours on the platform.
Is it Anonymous?
According to OnlyFans' website, the company may share users' personal data to a third-party company for "verification purposes," but insists this information will not be shared with subscribers or other users. Some creators have opted to remain anonymous, using pseudonyms in their public profile, and concealing their face by keeping it out of frame or behind a mask. Because everything is behind a paywall, it isn't easily shared the way content is on free sites like PornHub.
"I personally feel pretty safe on it," an anonymous OnlyFans creator told the College Review. "But I do try to be really cautious to not get my face in anything because there is always a fear that something will get leaked and it's also something you kind of have to accept or prepare yourself for when you start an OnlyFans.
It's seriously blowing up
While business has always been brisque for OnlyFans, it has definitely been having a good year. There was a huge jump in membership when COVID lockdowns began in March and has been climbing ever since. Consumption of adult material has increased in general. OnlyFans is one of the few platforms currently producing fresh content because people can make videos at home without any COVID-19 risk associated.
When actress Bella Thorne joined in August, she not only brought in a ton of fans but also a slew of new celebrity creators. There was another big bump in December, when none other than Beyoncé herself name-dropped the site in the epic remix of Megan Thee Stallion's "Savage" track. She delivered the provocative line, "Hips TikTok when I dance/On that Demon Time, she might start an OnlyFans."
Demon Time, in this context, is an after-hour virtual strip show. Many celebrities and traditional pornstars have been using "demon time" to make money on OnlyFans and other platforms since the lockdowns put many traditional productions on hold back in March. In other words, Queen Bey has pointed to another reason the site has taken off - many creators are suddenly in need of a direct revenue stream.
There was a sudden 15% increase in site traffic following the Beyoncé name drop. There is no question that the queen has power.
What to watch for
The future of OnlyFans looks rosy. With big changes and controversy circling PornHub, the site can expect to pick up users no longer happy with their services. More and more celebrities are jumping on the bandwagon. Overall, we can expect it to pick up more and more steam as we plow into our second year of the pandemic. PornHub has been called "the Youtube of porn." I'm going to go ahead and call it; OnlyFans is basically the Zoom of porn.