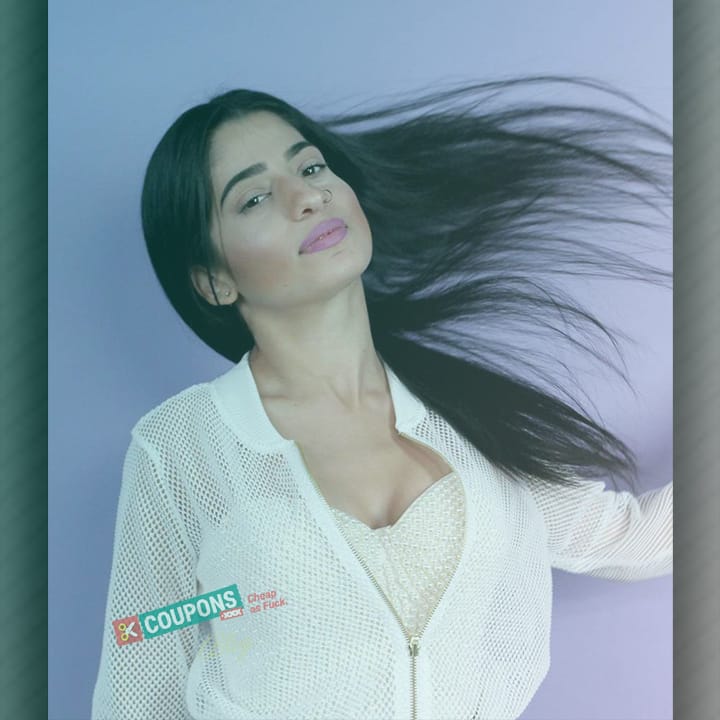 Oct 08, 2019
Life After Porn For the World's Biggest Muslim Pornstar
Reading time: 3 minutes
3 years ago, the woman the world knew as the most famous Muslim pornstar decided to leave the adult industry behind her. Nadia Ali had sparked endless controversy (and countless erections) by donning her hijab (a headscarf worn by Muslim women to show modesty, and deference to god) in many of her pornographic scenes. So what is life like for the ex-porn model?
What she's doing now:
The most publicly significant event in Nadia Ali's post-porn life has been the grand opening of her beauty salon almost exactly a year ago. The salon is located on the world-famous Sunset Blvd in Hollywood, California. The salon, called Onai Here 2 Slay, offers eyebrow microblading, tinting, and threading plus what their Yelp page describes as "lash extensions to die for!" They also offer waxing and permanent makeup.
1 year later and there isn't a huge social media presence fo the salon, though they do have 5 stars on Yelp. Nadia appreciates working in an environment that is entirely under her control, which is not something she was able to experience during her porn career. She never intended to do porn forever, but rather got into it hoping it could be a springboard for the next phase in her career.
Ali, now 28, says that she has some regrets from her porn career. It doesn't help that she regularly received death threats from religious zealots who took issue with her perversion, so to speak, of the hijab as a religious symbol. Using the hijab in her films is one of her biggest regrets. She says, "I didn't want to wear the scarf in the movies, to begin with. I didn't want to bring my religion into it but I was told if I didn't bring anything different to the table then I'd be like every other brunette girl with big booty. I was told if I didn't do anything different I wouldn't pop—and you need that pop."
She also encountered racism in the adult industry. One notable example was when she was asked to do a porn film that sent a political message about the degradation of Muslims. "For a movie, they wanted me to wear the Islamic garb and have Donald Trump fucking me from the back." Needless to say, she was not comfortable with the idea. She turned it down because it was too disrespectful.
She also didn't always care for the men in the industry. "Ron Jeremy has had a bad reputation and his B.O. and hygiene are horrible. You come within five feet and his breath is already talking to you, he doesn't even need to speak. He tried to grope me and I'm like no, I'm good.
While working in the porn industry had its fair share of problems, she has to admit it was worth it. Wearing her cultural and religious garments in her adult films definitely helped her stand out in the industry and her work in porn prepared her for her current career in many ways. She says, "I learned a work ethic, customer service, sales and how to interact with people… Being in the adult industry taught me how to work under pressure, under stress, and I had to deal with random people all the time. Then I was dealing with men and their dominant personalities and now I'm dealing with women and their dominant personalities."
She also found financial success in the adult film industry. She says, "The money comes so fast in the adult industry, you get paid the same day you film—sometimes a week later—and you get this big chunky check. You can go splurge or you can save it up and put money aside and not just pay bills… The money came so fast and it would leave my hands just as fast, so I had to buckle down and learn money management and save. I've learned how to hold onto my money, which is good. I had to develop a good habit of saving and be stricter with myself because porn wasn't something I wanted to do for a long time."
The turning point for Nadia was when her mother found out about Nadia's work in porn. Her mother was very depressed. Nadia vowed to show her mother that she was using her work in the adult industry for the greater good, to advance her career in another field. She got vocational training as a beautician, practicing on her friend. She gradually obtained all the certifications necessary to open her own establishment. She says that her mom is extremely proud of her salon.
Nadia is certainly satisfied with her decision to leave the porn world behind. However, fear not. There are still a handful of Muslim women still in the industry. Check out Nadia Montana, Lou Charmelle, and Jasmine Caro and, of course, PornHub Premium has a good selection of Muslim porn scenes.