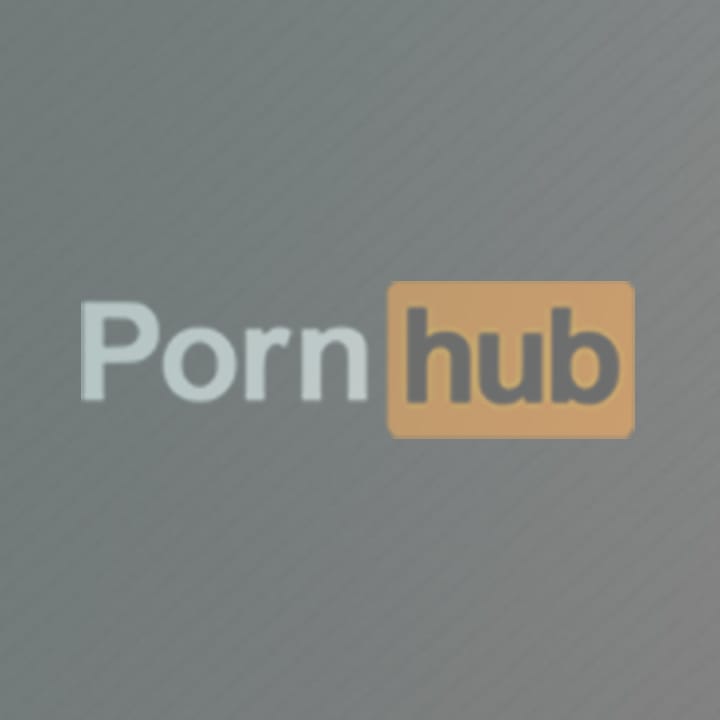 Oct 17, 2020
2.1 Million Sign a Petition to Shutdown PornHub
Reading time: 3 minutes
Why Would 2.1 Million Want to Shutdown PornHub?
In addition to all the widely reported issues the Adult Entertainment Industry (and the world at large) are facing in 2020, there is a new grassroots movement to shut down industry giant, PornHub. The movement claims that it has knowingly and willingly contributed to and profited from human sex trafficking and child pornography. Recently, that movement appears to be gaining some traction.
We are in the Adult Entertainment Industry - keyword being adult. Nothing is more alarming to us than child pornography. So when you see a headline claiming that there's a grassroots movement to shut down the world's largest porn site over allegations that they are a hotbed for something so heinous, it's time to pay attention.
Details About the Petition and Who is Taking it Seriously
The petition appears on the anti-trafficking site, "Traffickinghub," created by Laila Mickelwait. It describes the most gruesome, illegal video allegedly found - and monetized - on PornHub, claiming it has become a marketplace for the trafficking of children and adult women alike. The site claims to be non-partisan, and boasts that it has built a broad coalition of children and women's rights advocates. There are over 2.1 million signers across 192 countries. It inspired U.S. Senator Ben Sasse to release a letter to attorney general William Barr, demanding that The U.S. Department of Justice open an investigation. In Canada, a multi-party of parliament members also sent a letter to Prime Minister Justin Trudeau, requesting the same.
Has PornHub Responded?
PornHub released a statement vehemently denying that they have played any role in human trafficking. The adult website responded in February to the claim, denying it played any role in sex trafficking. They say,"Pornhub has a steadfast commitment to eradicating and fighting any and all illegal content on the internet, including non-consensual content and child sexual abuse material. Any suggestion otherwise is categorically and factually inaccurate."
They go on to describe measures they are taking while reminding the public that the fight against trafficking doesn't begin and end with them. "While the wider tech community must continue to develop new methods to rid the internet of this horrific content, Pornhub is actively working to put in place state-of-the-art, comprehensive safeguards on its platform to combat this material," they continued. "These actions include a robust system for flagging, reviewing and removing all illegal material, employing an extensive team of human moderators dedicated to manually reviewing all uploads to the site, and using a variety of digital fingerprinting solutions. These include but are not limited to Microsoft's PhotoDNA, a technology that aids in finding and removing known images of child exploitation, as well as Vobile, a state-of-the-art fingerprinting software that scans any new uploads for potential matches to unauthorized materials to protect against any banned video being re-uploaded to the platform. We are actively working on expanding our safety measures and adding new features and products to our platform to this end, as they become available. Furthermore, Pornhub will continue to work with law enforcement efforts and child protection non-profits in the goal of eliminating any and all illegal content across the internet."
Who is Pushing this Petition?
The picture painted by the petition is pretty dire, however, it is not being widely reported. When you look at who is covering this story, an image begins to crystalize; articles have been penned by Fox News, The Christian Post, and a website I'd previously never heard of called Shore News Network.
The latter article began by saying, "As authorities in America continue a bold crackdown against sex trafficking and child abductions across the country, some lawmakers and activists are now targeting Pornhub, a provider of x-rated adult-themed sexual content in the fight against sex trafficking." The only place reporting anything about "bold crackdowns" on sex trafficking are from Q-Anon tin foil hat types. Thinking this may be some sort of dog-whistle reference, we looked into The Shore News.
It was purchased last year by a Jersey Shore home builder who'd just lost a bid to become Republican Party chairman for Ocean County. He is a conservative journalist and businessman who describes Shore News Network as "the Fox News of New Jersey."
What About Laila Mickelwait?
After researching the Shore News Network, I started to doubt Laila Mickelwait's claims that this is a non-partisan issue. Trying to find out more about her background has proven somewhat challenging. The most prominent information comes from her own website.
She does not appear to have a Wikipedia page, and while searching for one I found this article, which alleges that Wikipedia has deleted any content that appears too critical of PornHub. However, there is an entire section on their page covering known instances of non-consensual videos uploaded to PornHub, including those which Laila Mickelwiat's petition. However, it also points out that PornHub has since removed all of the videos in question.
There isn't much information about Mickelwait, and we're perfectly willing to accept that her intentions are pure, and not born out of special interest. Trafficking is a serious problem, and pushing technology to step up in the fight against it is important. Of course, we think that her aim to shutdown PornHub is misplaced. They have consistently demonstrated that they take the issue very seriously, and work hard to remove illegal content. Shutting them down will not prevent trafficking. In fact, given their history of cooperation with law enforcement, removing them from the porn scene may make it even more difficult to track down traffickers.
What Does All This Mean for PornHub?
Like all of us, I suspect that PornHub is awaiting the coming election results with bated breath. Under normal circumstances, we wouldn't expect a petition like this to go anywhere. There are always people trying to shut down porn. Many will use trafficking victims as an excuse to shut down an industry they see as inherently immoral. Many people who have no objection to consensual porn will get on board if they connect pornography to the horrors of rape and abuse. This is nothing new.
However, seeing this being brought to the attention of William Barr gives us some pause. You never know when the current administration will need some new distraction to rile the right and anger the left. Given his previous association with pornstars and prostitutes splashed across the tabloids, we wouldn't be the least bit surprised if Trump decided to take up this issue.