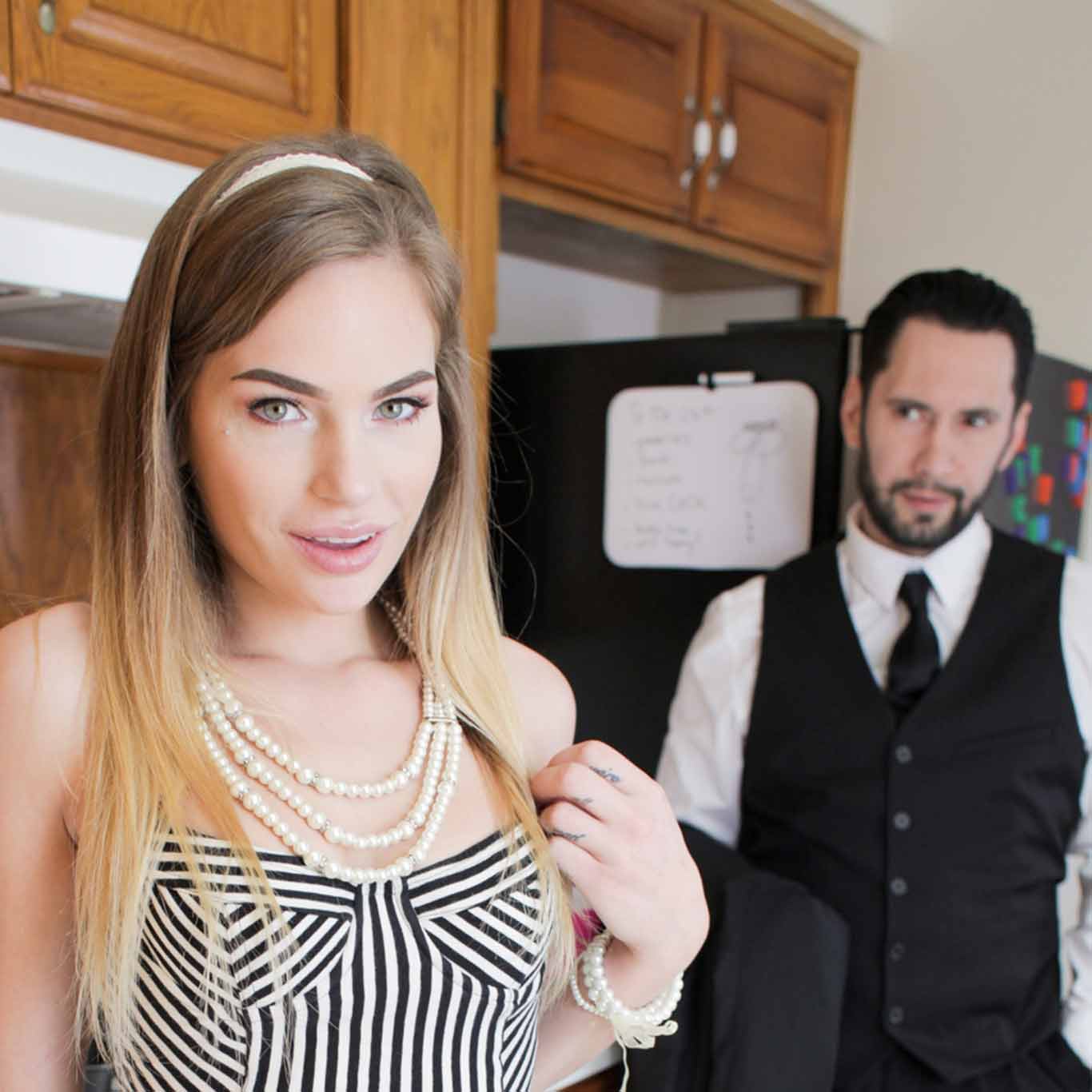 Jan 18, 2018
Evil Angel Introduces - Mobster's Wife!
Reading time: 1 minute
Evil Angel, home to some of the grandest of hardcore videos you'll ever come across. Employing some of the most famous porn directors of all time, it's their reputation that really shines like a beacon in the adult community! Having said this, its to expect that they push the limits of what's considered quality content on a daily basis. That's why it's a pleasure to announce their new and exclusive upcoming scene, featuring no other than Sydney Cole and Tommy Pistol called - Mobsters Wife!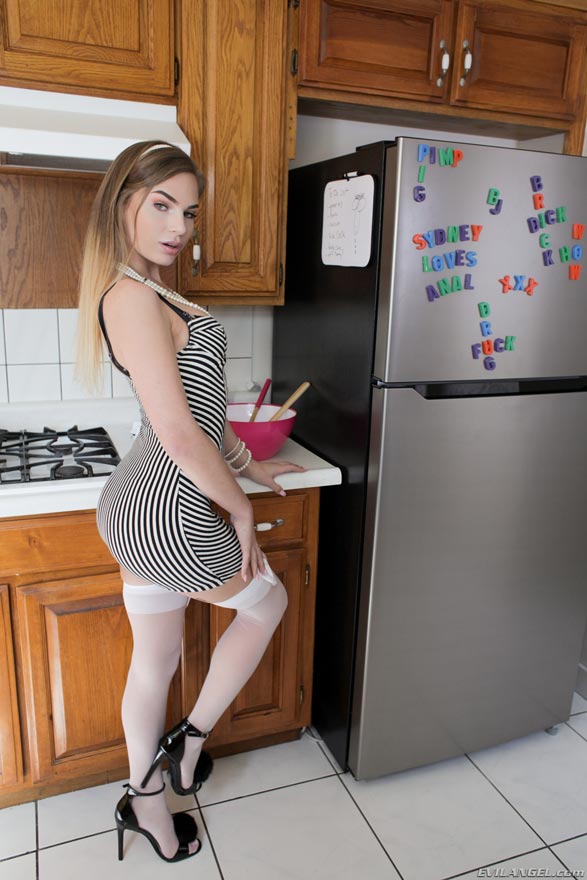 Sydney preparing a meal in the kitchen (photo credit: Evil Angel)
In this particular scene, firstly you'll find yourself introduced to Tommy. He's a typical mobster looking character, taking pride in his work and slick outfit! Now, he is a tough guy and all it's quite expected that he bagged himself a trophy wife called Sydney. Now, she's a real piece of work! Elegant and slickly dressed at every turn, it's a simple pleasure gazing at her amazing body. Needless to say, she isn't the type you'll find in the kitchen! Having said this, imagine Tommy's surprise when he finds her in the kitchen, making him a special kind of treat. Stunned and aroused by what he's seeing, he decided to put aside his regular business for the day and give his wife the attention she deserves. Engaging in a flirt followed by a steamy hot sex scene, its a welcome release for both of them! Stella even gets him a surprise at the very end, something you don't definitely wouldn't want to miss. Mobster's Wife is due to be released on January 22nd, so be ready for anything!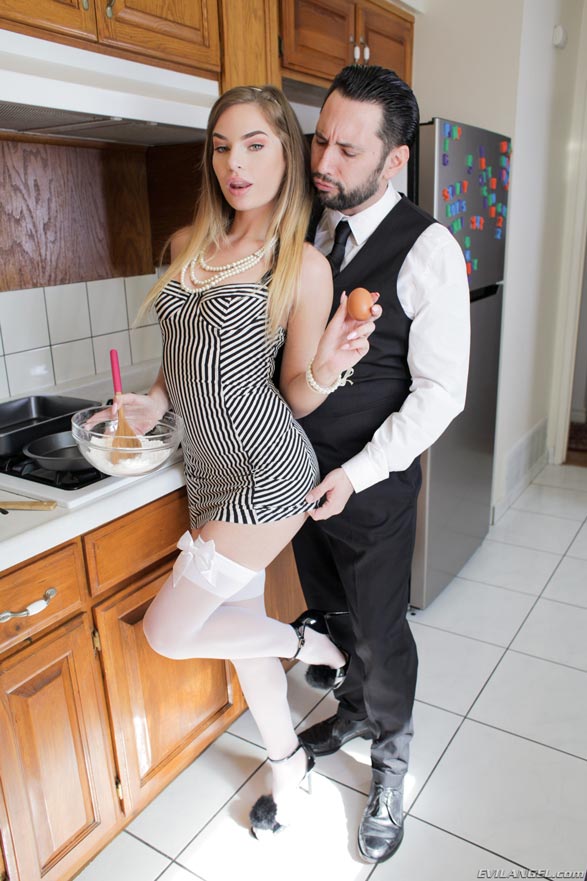 Tommy is seduced by Sydney cooking! (photo credit: Evil Angel)
Find out more about this network, read up on our full Evil Angel review (NSFW).