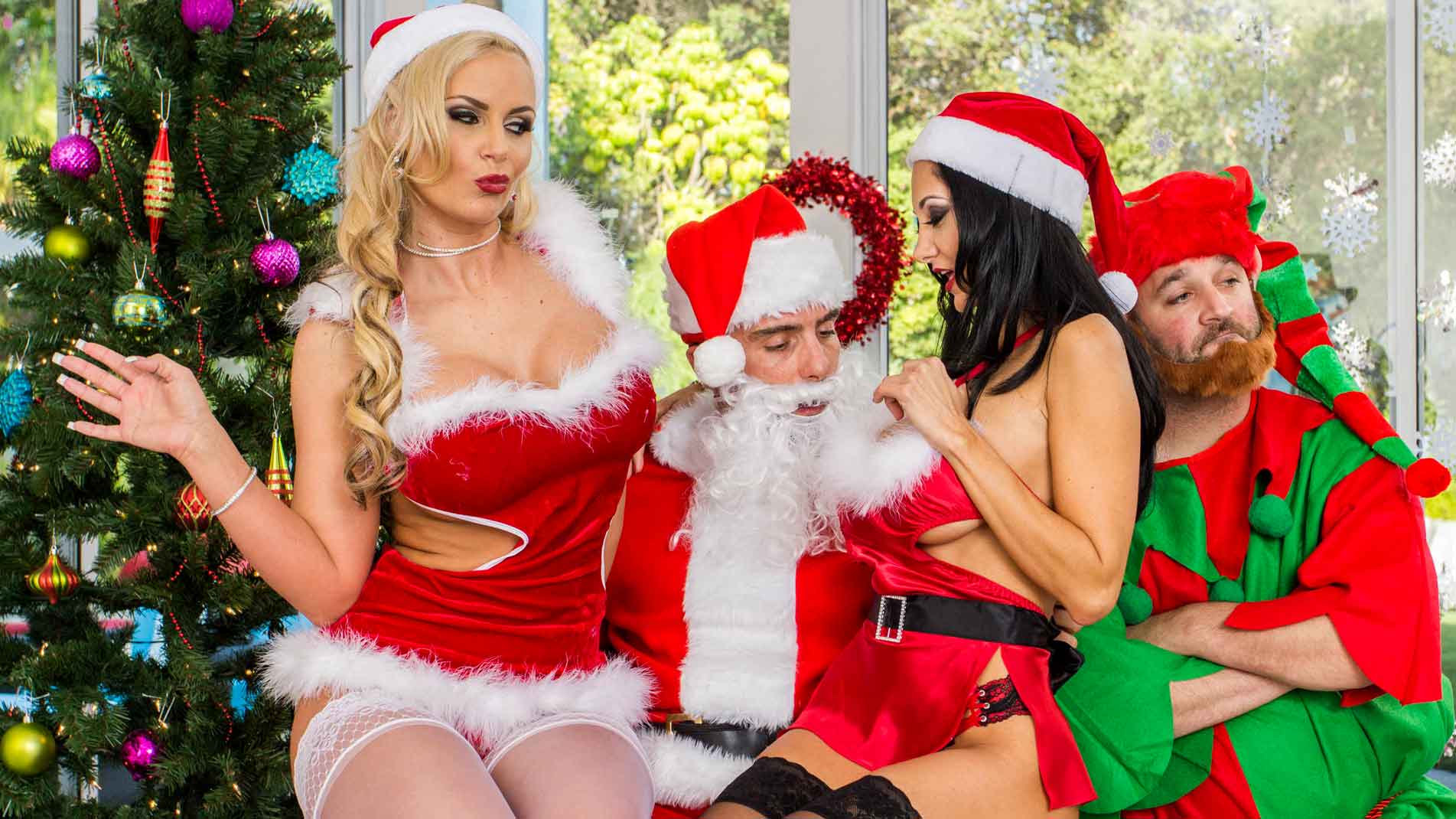 Dec 12, 2017
Holiday Porn - This is the Season to be Naughty!
Reading time: 4 minutes
The holiday season is upon us, and the time for giving is here. Not sure what you're getting your partner for Christmas? We're here to help! There's nothing hotter than spicing up your sex life during this naughty holiday time. We'll go over the most popular kinks people use and search for during December, giving an overview of everything you could possibly try in the bedroom! Roleplay comes in all kinds of festive shapes and forms this season, so spice up your sex life in the best way possible.
Let's start by going over the top searches according to Pornhub during the holiday period, giving a better overview and a solid insight into what one might expect during this time.
1. SANTA, SANTA CLAUS, SEXY SANTA, NAUGHTY SANTA
This term is an absolute winner when it comes to search volume. You know what that means folks, you favorite bearded grandpa is on top of everyone's fapping list! Now, there seems to be a fair amount of people who just wanna see naughty Santa empty his sack onto an unsuspecting helper or Mrs. Claus. While most men get into specifics like POV or blowjob, women are more general and rise to the challenge searching keywords like old Santa Claus or Christmas lesbian. What does that mean? There's a certain flair when it comes to an older man with a white long beard, apparently. Let's not forget the gay population here, with keywords that involve lesbians being a close second runner in terms of popularity! Things never being black or white, there's a lot of wiggle room when interpreting these results, but you get the idea.
How does that help with identifying certain roleplay patterns? Well, for one, there's a lot to be said about themed dress up. Turns out a lot of women dig some sort of sexy Santa roleplay, dressing to look older and more experienced! Giving it a chance is certain to yield in any number of interesting results, with bonus points if you're nursing an epic beard. The truly interesting thing here is the general nature of women searches for these or related keywords, while men tend to be more specific knowing exactly what to look for and at what angle! With everything said, the Christmas lesbian searches cannot be ignored here. Offering any number of possible explanations, the simplest is usually right - straight men and gay women alike also enjoy their share of lesbian fun over the holidays.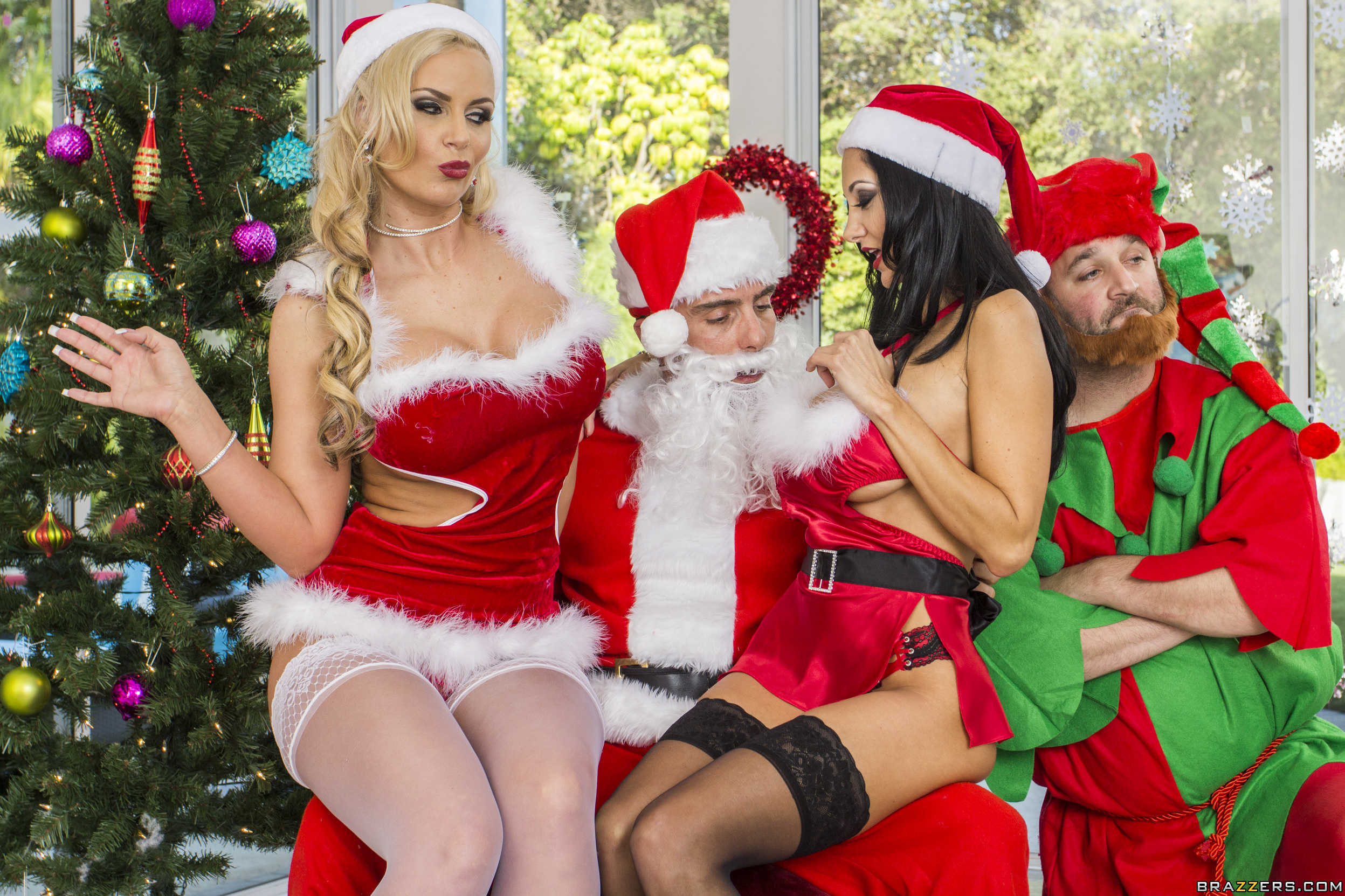 Naughty Santa (source: Brazzers)
2. CHRISTMAS PRESENT, SEXY CHRISTMAS, CHRISTMAS PARTY, CHRISTMAS ORGY
All of these keywords share the same baseline motive. Focusing on Christmas as a time of giving, it's quite clear what these naughty people have in mind for this glorious time! By far the most interesting and popular one here is the term Christmas present, offering valuable insight into the perfect gift for your significant other. This is closely related to any form of sexual teasing, including dress up and getting wrapped in little bows of fun and pleasure! Its allure is that the combination of specific clothes and verbal interaction induces a personal touch to the whole ordeal. At the end of the day, there's nothing much that can compare to the psychological effects of someone dressing up just for you, delivering a sexy Christmas experience.
Who's experienced a Christmas without a party? There are a lot of people out there that are really into partying during the holidays. Often times the fantasy of such an event can get a bit wild, even to the point of a full-blown Christmas orgy! These two terms holding a close resemblance, there are a lot of couples and singles out there dreaming about either hooking up & being at a party that transforms into a gangbang. What does this tell us about the roleplay aspect of people? Well, couples and singles alike are generally horny and are into trying either something new or risky. Hooking up at a Christmas party is definitely one of those things, especially when it's around people you don't know! Going into the absolutely kinky stuff, you may even find yourself in a full-on group sex orgy. It's the time for miracles, after all, so stay open to all the possibilities!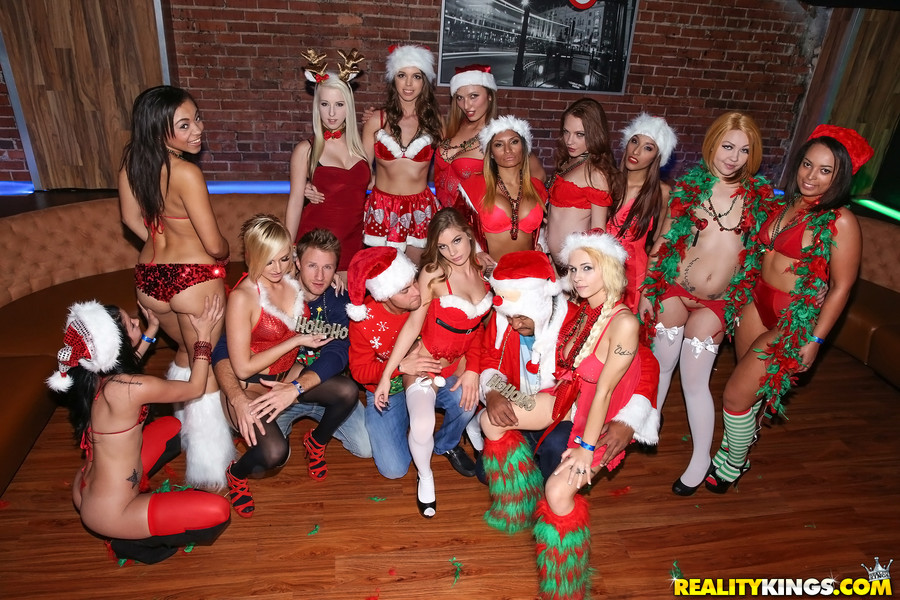 Christmas Party/Orgy (source: Reality Kings)
3. MRS. CLAUS, CHRISTMAS MILF, CHRISTMAS MOM
There we have it, folks, arguably one of the straightest categories you'll find around during the holidays. The MILF niche being one of great acclaim in the industry, it makes sense that you'll find it in search results sooner or later! While it can't compare or Santa, the image of the perfect stepmother figure that goes by the name Mrs. Claus comes in a solid third place here. Relatable to the Christmas MILF and mom search queries, it's safe to say that older women are a huge turn on! Nothing excites as much as experience, in this case, wrapped in the image of a slutty costume and terribly good looking stepmom. Being the single focus point of an entire roleplay fantasy of its own, you'll find trends like these steady holding their positions as user favorites over the entire year. What's so different now? They'll dress up and give you a proper tease in their sexy lingerie, for starters.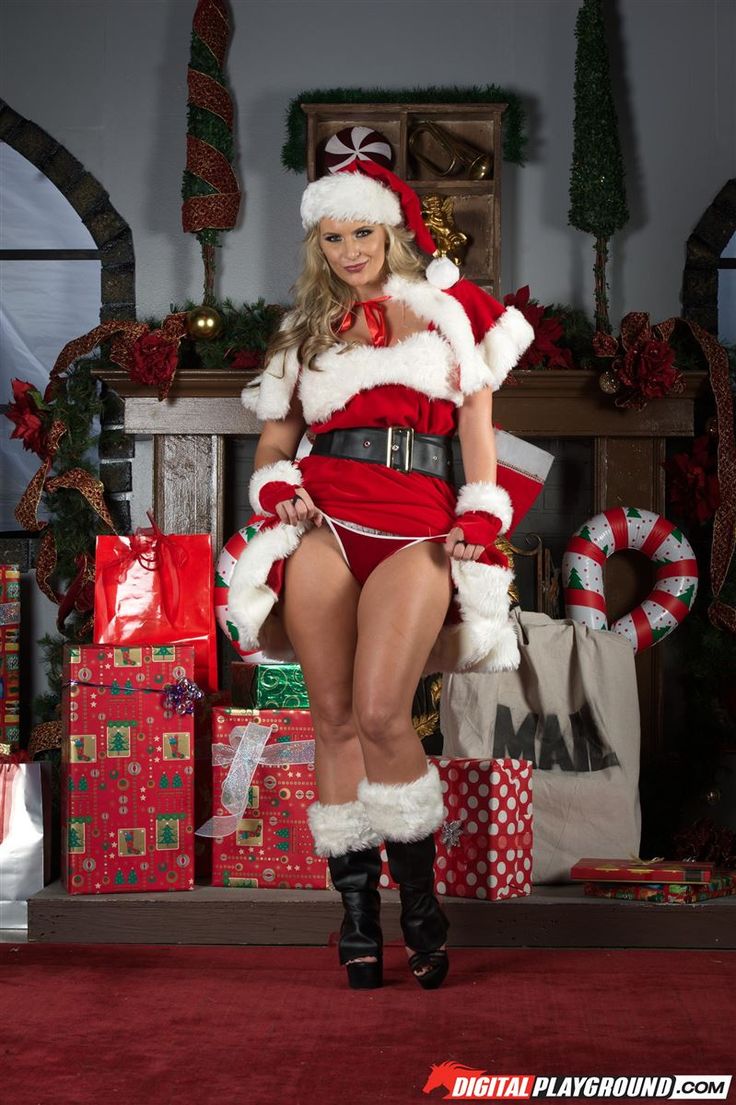 Naughty Mrs. Claus (source: Digital Playground)
4. ELF, SANTA'S LITTLE HELPER, SANTA'S HORNY HELPERS
As we're nearing the end of our list, things just keep getting more interesting! Albeit these terms haven't got the same search volume as the others, they still give a valuable sort of insight into some of the surviving roleplay kinks floating around during the holidays. Who's a sweeter catch that Mrs. Claus? That would be the kinky elf or Santa's little helper. As long there are holidays like Christmas, you'll find the submissive/dominant kink going strong in the fictional holiday workshop! Little and perky by definition, an elf here represents quite often the perkiest and most fuckable teens. Similar things go for Santa's horny helpers, with the exception of them often involving any number of hot and busty women. Taking into consideration the people's attraction to MILFs in general, there's really no surprise. At the end of a long day of giving, most people would feel lucky to have a little someone to help them unload! After everything else is said and done, this is something you can relate too.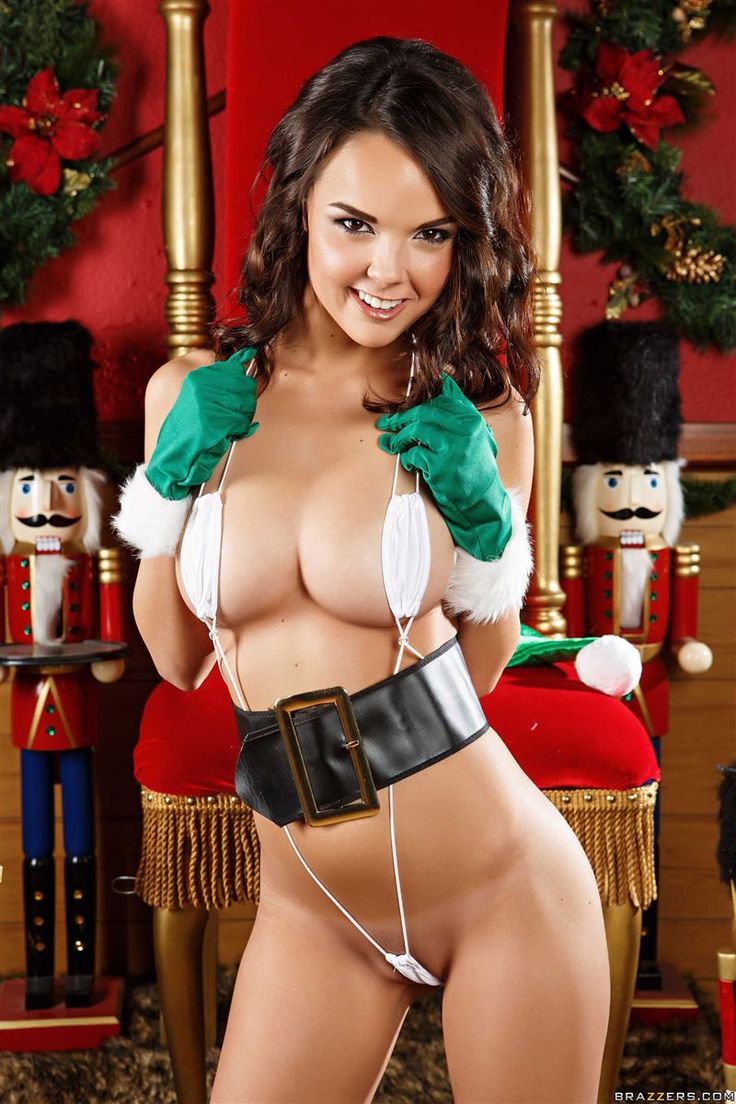 Santa's Naughty Helper (source: Brazzers)
5. DICK IN A BOX
Predominantly a woman related search, it's safe to say that sometimes you get extra points for originality. As far these things go, dick in a box is one of the more common ones! Guest wrapped and primped, the tradition of wrapping your dick in a box has since gathered quite the following. Starting as an innocent internet joke of sorts, we'll notice here that in time it became quite the popular thing! Especially during this horny time of year, as there's nothing like a good dick that keeps on giving. Are you planning on gift wrapping your privates this Christmas? Make it a good one, as things like this never truly get old.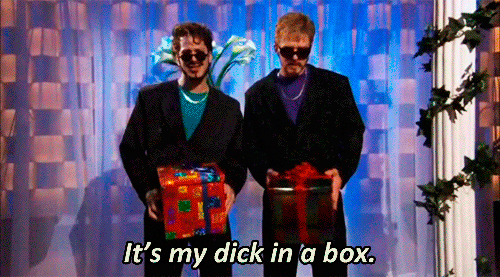 Dick In A Box (source: Vimeo)
There you have it! We've listed and sorted out all the popular roleplay ideas for the holidays. Don't be afraid to engage in any number of little kinks and deviances with your significant other, it's too good of a chance to pass by! As for all your lonely souls out there, you can always check out our holiday sale (NSFW). Whatever the situation may be, these insights provide a valuable understanding of not only popular festive motives but an insight into human sexuality as well.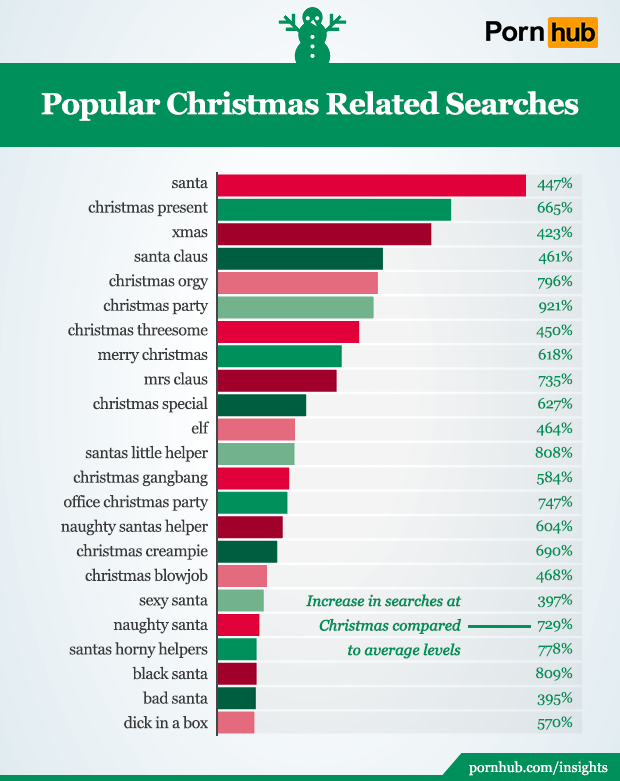 Pornhub Insights on Christmas Searches (source: Pornhub)
Have a naughty time this year, and be sure to check out all of the scenes above as part of our holiday sale (NSFW).
DISCUSSION: What is your favorite holiday roleplay scenario?