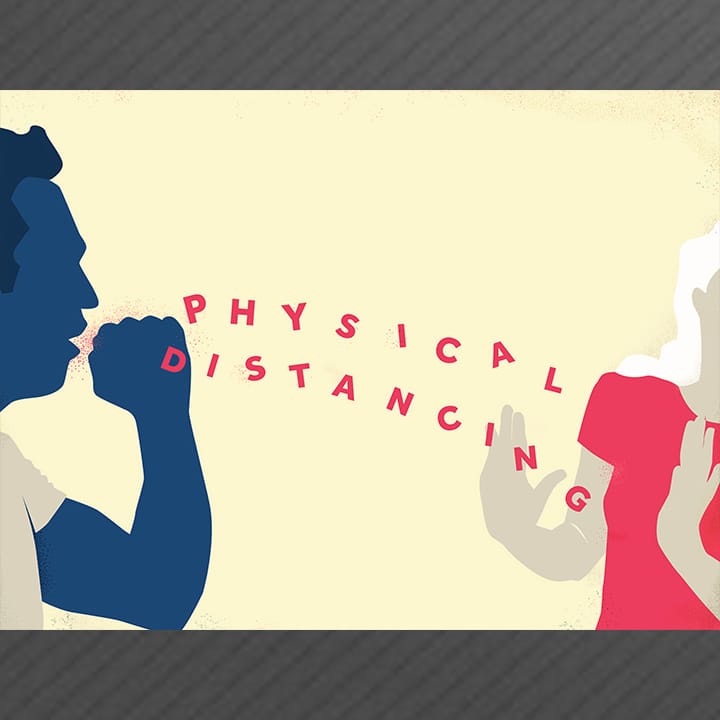 Nov 17, 2020
Adult Entertainment News November 2020
Reading time: 4 minutes
We here at Coupons are always looking into the latest trends, interviews, and headlines from across the adult entertainment industry. We are happy to provide monthly news round-ups for our readers so that you don't miss any interesting stories. The biggest news in the world of porn for November 2020 are as follows:
Ron Jeremy Pleads Not Guilty to New Rape Charges
The Los Angeles County District Attorney has filed new rape charges against infamous pornstar, Ron Jeremy. He was forced to drop 14 other charges that were related to alleged crimes that had exceeded the statute of limitations.
He was initially charged with raping or sexually assaulting 3 women. After those charges were filed, investigators received complaints from an additional 25 women - ranging from 15 to 54 years of age - which has resulted in an additional 20 charges being filed. He currently faces a total of 35 charges involving 23 separate victims. The alleged incidence span across decades, going all the way back to the mid-90s, and the newest charges stem from alleged incidents in 2020.
Ron Jeremy has pled not guilty to the new charges. He has been held in jail on $6.6 million bail since June. If convicted, he could be sentenced to up to 330 years in state prison.
Male Pornstar Explains How the Industry Has Changed Due To COVID-19
Pornstar, Michael Stefano, took to Reddit to answer a ton of questions from inquisitive readers about how the adult industry has changed as a result of the coronavirus pandemic. He professed, among other things, that the US government could learn a thing or two from the industry has been handling the pandemic.
Stefano describes current testing protocols in the industry by saying, "I test for covid the day prior to every shoot, so I covid test on 5-6 times a week. We seem to have plenty of covid tests for porn, not sure why the rest of the country doesn't have the same access." He added, ""We test for covid prior to every shoot and we test for STDs every 2 weeks, so it's all safe" and that he didn't know anyone personally who'd contracted COVID.
In the AMA (ask me anything) he claims that, after having retired from the porn industry in 2012, he moved to the Philippines. He says he was visiting family in the USA when everything closed down, forcing him to remain here. He has since been pulled back into adult entertainment during his extended stay here as a way of both passing time and earning a living.
Nevada Governor Puts the Screws to The Adult Entertainment Industry
If there's one state that's known above all others for its adult entertainment industry, it's Nevada. The state is not only home to the AVN awards (often called the Oscars of porn) but has more adult entertainment venues per capita than any other state, including a number of legal prostitution and escort facilities.
However, Nevada Governor, Steve Sisolak, has relaxed many COVID-19 related restrictions for restaurants, Casinos, and virtually every industry besides adult entertainment. Prompting Michele Tombari to pen an opinion piece in The Las Vegas Review Journal to asking, "Why is a dancer providing live entertainment in a casino safe for the public, while a dancer providing live entertainment in an adult establishment is not? Couldn't the state give similar guidance to allow a safe experience? Or could it be the governor's personal preference has helped keep these businesses completely shuttered since March, targeting these legitimate and licensed Nevada businesses for bankruptcy?"
UK Mini-Series Centers on the Life of a Pornstar
The new scripted drama called Adult Material airs on the UK's Channel 4. It follows the life of Joleen, a mother-of-three, who's a big star adult entertainment industry. She deftly balances her career and family life, until an incident at work causes her to reframe her experiences in the industry.
The limited series has employed numerous advisers, both within and outside of adult entertainment, in an attempt to portray the industry in a way that is accurate and fair. The cast and crew even visited the set of a real live porn shoot to make sure they got the details right.
The series began airing on October 5th.
PlayGirl Relaunches in New Feminist Format
Print-only magazines may be considered quaintly retro by many modern consumers. Investors often see them as simply old fashioned, expensive, and obsolete. Despite this, the classic publication, PlayGirl, has just relaunched. The original publication was meant to be a mirror image of PlayBoy, except for women. The Guardian describes the original 70s publication as, "Playgirl, a notionally feminist title, simply countered Playboy's Norman Mailer with Maya Angelou, Hunter S Thompson with Margaret Atwood, and matched its male centerfolds – pose for pose, Speedos (or less) for lingerie (or less) – with those of Playboy's women."
If the original PlayGirl was "notionally feminist" at least in the title, the relaunch is explicitly feminist by design. The new editor-in-chief, Skye Parrott, explains, "The world we all live in was created by men, and so it is centered around male values. I wanted to create a magazine that could offer an alternate point of view – the feminine… Who creates images is important, and the politics of gender has been woven through my work. I thought deeply about what a feminist publication could be, what it could achieve, what stories it should tell, and how they're told. I hope it's now a woman's idea of what a feminist publication can be, what feminist values are, and how a magazine can elevate them."