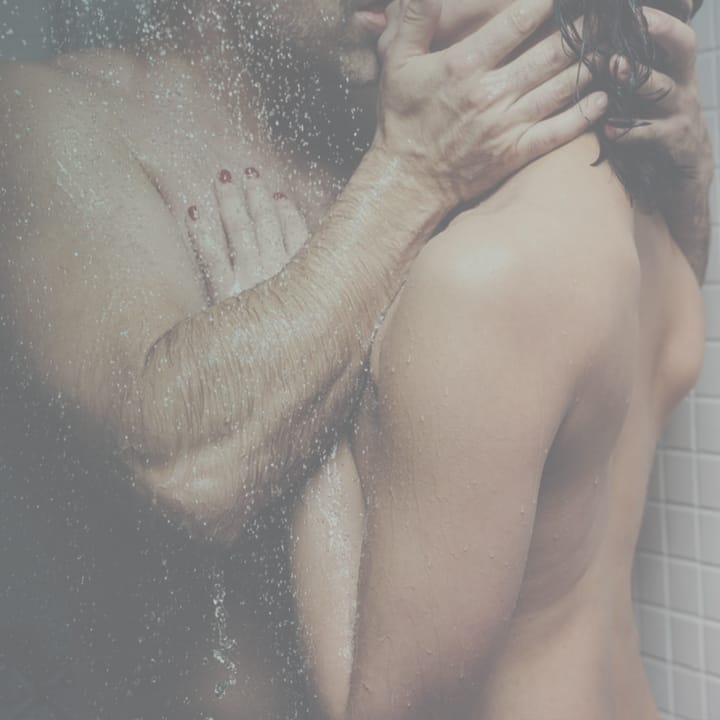 Oct 17, 2020
Porn & Body Positivity
Reading time: 4 minutes
For many years, a particular type of feminist has railed against the porn industry. Some claim it's fundamentally exploitative. Other concerns focus on its unrealistic portrayal of sex. Part of the latter concern is that there is a significant disconnect between the physical appearance of many pornstars and the average woman. There is an idea that watching women with perfect G sized tits bouncing up and down enthusiastically can create unrealistic expectations, and ultimately harm the body image of their female partners.
However, that isn't the whole story. With the right mindset, porn can actually help people develop a healthy relationship with their body and increase one's overall body positivity. While this may be counterintuitive to nay-sayers, there are those who credit porn with an increase in their self-image. Here are some ways that porn can actually help in the fight to accept our own imperfect skin suits.
Diversity Matters and It's Been Rising for Decades
While it's true that vintage porn often focused on a particular look, featuring a disproportionate number of big-breasted blondes, in today's world amateur porn, cam sites, BBW, and a whole host of ethnically centric porn niches ensure that porn is more diverse than ever.
PornHub's analytics show that amateur porn, featuring "real-looking" women, is one of the biggest trends of last year. Porn featuring Asian, black, and Hispanic women are all increasingly popular as well. We have also reported extensively on the rise of Cam Girls during the pandemic, and women of every conceivable body type are getting in on the trend. All of this has pulled the industry away from any kind of recognizable "pornstar" aesthetic.
While some porn studies have been criticized for trotting out tired old stereotypes, especially regarding race, video production is now more affordable and accessible than ever. That means that there is an increasing number of women and people of color trying their hand at creating their own adult films. This means that they are in control of how they portray their performers. Greater diversity in filmmakers has already started translating into greater diversity on screen.
If you're interested in seeing some great porn produced by diverse filmmakers, we recommend checking out Girlsway Network, Pink & White Productions, Slanted Tendency, and the work of Sinnamon Love.
Porn Helps People Explore Kinks Safely
There are countless stories of people who were able to safely explore their own sexualities through porn. British singer/songwriter, Will Young, recently released an autobiography called To be a Gay Man. In it, he describes the fairly unorthodox way he fought through the shame of being LGBT by buying gay porn at Victoria Station, secretly taking it into the tiny bathrooms onboard the trains, jerking off, and destroying the evidence.
While the location is unconventional, many people say that porn was the first way they really explored their own sexuality. This doesn't just apply to the LGBT community. Many people have used porn to explore their own kinks and fetishes, long before exploring them with a partner. Experts agree that this is one of the most important ways people use pornography.
Porn Helps You Learn About Your Body
I'm a woman in my mid-30s. While I was spared the worst type of abstinence-only sexual education - my PE teacher was very good about letting us know that condoms and birth control were an excellent way to mitigate much of the risk inherent in having sex - sex was definitely framed as something dangerous. Anatomy was really only discussed in terms of where one might expect to find genital warts and what might burn during urination if you ever made the terrible mistake of having unprotected sex.
Do you know what was never discussed? Healthy sex. What that looks like, what it feels like, why people enjoy, etc. It certainly didn't go into the specifics of what feels good. I have the impression that most of the boys in the class already had a firm hand(le) on that aspect. However, like many of the girls, it would take me another decade to dial that in for myself. Porn played a large role in that, as it does for many people.
They say that women spend a significantly longer time staring at genitals when watching porn. Men, by contrast, tend to watch faces. My pet theory is that women are, to some extent, using porn as a mirror. We want to see in great detail what is being touched, what brings pleasure, and how specific parts are being pleasured.
I can only speak about this as a woman, but I don't mean to imply that we are the only ones learning about our bodies through porn. I've heard from countless men that they learned about new positions, techniques like edging, exciting new kinks, and even something as simple as the male G spot by watching porn.
Watching Porn Helps Connect You to Your Body
I know a lot of people who watch porn before a big date. When I was younger, I thought this was just to help with anxiety. However, as I've talked to more people - especially those who are married or in long term, monogamous relationships - and they still do this. Maybe this is just because I have a lot of neurotic, nerdy friends, but when asked about why they do this, they say it's to get out of their heads.
We are all so busy and stressed and exhausted all the time. We are overworked and don't have enough time to focus on ourselves as physical beings. Watching porn can help connect you back to your body and remind you that you are a physical being with needs - sexual needs.There is nothing sexier than someone who's in tune with their physical self. This can provide a huge confidence boost and even help with body acceptance.
Conclusion
In short, the relationship between porn and body image isn't cut and dry. It varies greatly based on what kind of porn you're watching and your relationship to it. Porn certainly can help you improve your relationship with your body, if you are mindful of that as your goal.