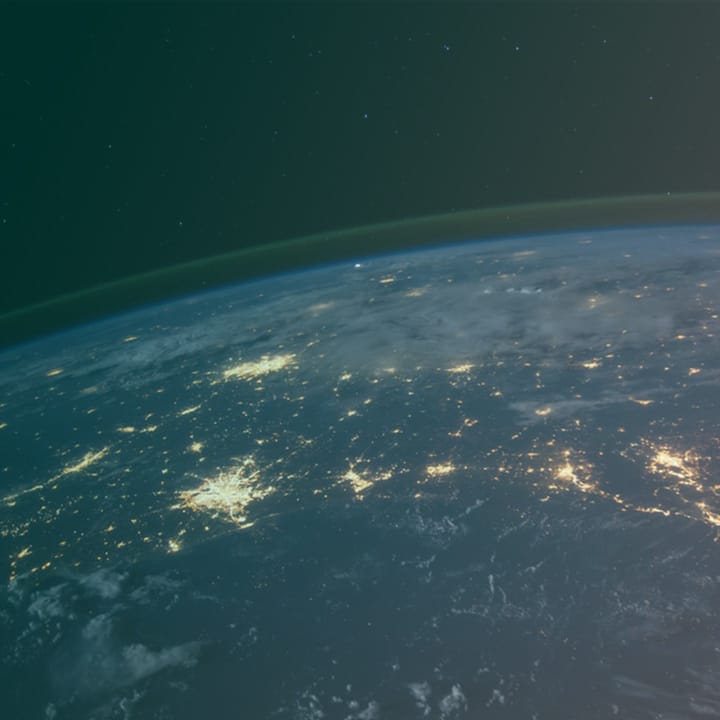 Jun 13, 2019
Porn Censorship Around the Globe
Reading time: 4 min
Last month we brought you some interesting insights gleaned from XHamster's "Digital Sexuality Report," mainly about the correlation between viewing porn and identifying as bisexual. As fun as that little take away was, there were some more concerning data points buried in among the ever shifting search terms. Namely, global statistics about some places' attempts to limit access to adult entertainment.
There is a disturbing global trend to try to censor internet porn. We already told you about several US states moving to declare porn a "human health crisis" or attempt to impose a vice tax on internet porn. However, fortunately for US citizens, these measures have (so far) been largely toothless. Other countries, sadly, have very real hurdles to clear when trying to access adult content.
The UK
Sadly, the country that gave us The Magna Carta is now rolling out some very ill thought legislation that may infringe upon personal freedom, commerce, and your privacy. Their so called "Porn Ban" that will be going into effect this July. While it isn't actually a porn ban per say, rather it is intended to prevent people under 18 from accessing adult content. While this is an admirable goal in theory, there is a reason why no other country in the world has ever tried this, as Wired points out in their article "Why the Uk's Porn Block is One of the Worst Ideas Ever". According to them, the new system, "will require users to verify their email address and then their age using a variety of options, such as SMS, credit card, passport or your driving license. Some systems will also offer a "porn pass" you can purchase from a local shop." The system that the UK is implementing threatens personal freedoms, privacy, the financial stability of small porn companies and can easily be circumvented with the most basic VPN.
India
As of October 2018, the Indian government has banned some 800 plus porn sites. Fortunately for the Indian public, according to SexTech, this ban has hardly dented their ability to view porn. If anything, Indian people have risen up in protest, causing the traffic to adult sites to rise by approximately 44% last year - the single biggest rise anywhere in the world.
Nepal
Hoping across the border into Nepal, we find another porn ban. Theirs went into effect just 1 month before India's and seems to be no more effective. The government claimed that the porn ban was there to help curb sexual violence they are saying can be linked to pornography. However, there is no evidence to suggest that there is any link between sexual violence and the viewing of pornographic materials. Nepal had previously attempted to ban porn back in 2010. At that time, they were claiming to was to fight porn addiction, a controversial condition that many psychologists think may not even really exist. Sadly, sexual assault is a very real problem that Nepal desperately needs to address, however harsh fines and prison sentences for people accessing porn will not help keep these young women safe. Instead, it penalizes people engaging in perfectly healthy, safe, consensual activities.
Philippines
The Philippines, not unlike Nepal, have an on again off again relationship with pornography. They have blocked content a number of times, including July of 2017 and, most recently, July of 2018. Like India, they seem to have a selective approach to blocking pornography, targeting only the major sites. According to Reddit users, some sites are still accessible, and a VPN is a fairly reliable way to get around most blocks.
Saudi Arabia
While the Saudi prince has been letting up on certain bans - they are now allowing women to drive, and people can make calls over the internet - they show no evidence of backing down on their unilateral porn ban. While it is certainly more effective than India and Nepal's porn bans, both Xhamster and PornHub's data label it an "emerging market." That is to say that more people are accessing porn in Saudi Arabia than ever before, even though it is forbidden. They are particularly interested in lesbian porn, which is a huge taboo in Saudi culture.
Kazakhstan
According to FreedomHouse.Org, Kazakhstan has been able to censor its citizens access to the internet with unfortunate efficiency. They restrict access to social media sites and choose to completely block content related to extremism, violence, terrorism and - of course - pornography. While a case can be made that people might be better off if folks aren't accessing extremist content, it is clear that freedom of expression and sexuality are not valued in Kazakhstan.

China
China remains the gold standard when it comes to internet censorship, a dubious honor if ever I saw one. They have always placed major restrictions on what it's citizens are able to access, including pornography. However, late last year a crackdown on VPNs made life a lot harder for those trying to get around Chinese censorship. In addition, they've added "financial incentives" for any citizens reporting illegal adult content to the authorities. According to xHamster, the result was an 81 percent drop in Chinese porn viewership. As if those numbers weren't sad enough, in February, China began a new round of crackdowns on porn and other banned content. The new anti-porn campaign targeted the spread of "vulgar" content on literary websites, WeChat, Weibo, online forums and live-streaming platforms, as well more traditional porn vendors. Sorry Chinese citizens, but your government appears to be the least enlightened on the planet when it comes to a little harmless adult entertainment.