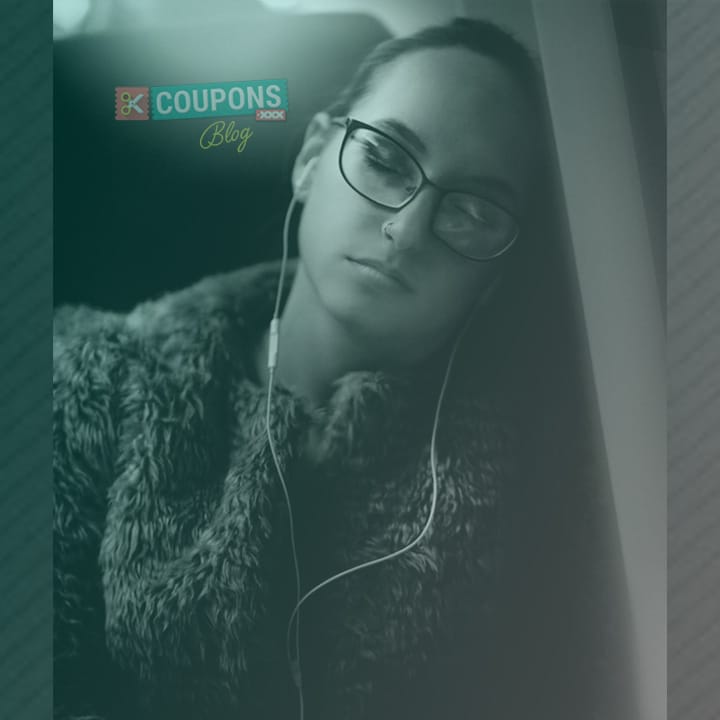 Dec 23, 2019
Porn Without Pictures
Reading time: 4 minutes
Recently, an article about porn made the New York Times. The article titled What if Porn Had No Pictures? was about an emerging genre in the adult entertainment industry - porn for your ears. The subtitle, "Female-run businesses want to bring audio pornography to the imaginative, ethically conscious masses," brings up a number of changes recent years have brought to the porn industry that might make non-visual porn the next big thing. But what would that look like (so to speak)?
For decades now, it's been assumed that virtual reality porn is the way of the future. However, according to a recent Gizmodo article, audio porn is carving out its own niche in the market. As we've previously reported, female porn viewers are the largest emerging market in the industry, and female viewers tend to find VR porn problematic at best. For starters, it isn't designed for us.
One of the biggest appeals of VR porn is that it's shot in POV, which means from the perspective of one of the participants, which makes it more immersive. That illusion is broken for most women when you're thrown into the POV of a man. Also, statistically, women are less interested in virtual reality in general. Having to put on a headset can be disorienting and pull us out of the moment.
Lastly - and this is really the crux of this article - women are less visual-centric than men, especially when it comes to erotica. There have been a number of theories as to why this might be, but it has always presented a challenge for the porn industry when they're attempting to court female viewers. The more immersive VR format does nothing to solve this. Pornographic podcast - porncasts, if you will - may provide the solution the industry has been looking for...
Changing demographics in porn viewership aren't the only factors driving the sudden interest in audio porn. Podcasts, in general, have exploded in the past 10 years. I should know - when I wrote my master's thesis on them a decade ago, they were still an emerging format. To summarize that 80 paged document, the technology to record, edit, and share audio files has become incredibly cheap and user-friendly in recent years. Social media allows us to promote podcasts we create or share ones that we enjoy. Lastly, podcasts suit themselves perfectly to our busy, multitasking lifestyle as, as they are a hands-free form of entertainment.
When I wrote about that in 2009, I utterly failed to predict one of the most interesting things one might be doing with her hands while listening to a podcast. This was foolish, in hindsight. Podcasts are just the latest example to prove Internet Rule 34 - there is a porn version of everything!
Caroline Spiegel is one of the founders of Quinn, a new platform she hopes to make the premiere destination for audio porn. Quinn is set up to function, in many ways, like PornHub for your ears. It is free for users and plans to remain that way permanently. Soon, they plan to introduce a tipping system, where users can choose to give money to the creators, and the platform will take a percentage. They also plan to experiment with advertising.
The porncasts vary in format. Some are erotic fiction, some are masturbation guides, and others are essentially naughty audio dramas. Regardless of the genre, the vast majority of the creators are women.
Gina Gutierrez is another woman to found an audio porn platform. Here's is a subscription-based app called Dipsea, available for $8.99 per week, or $47.99 yearly. She explains, "Visual porn is working for men." She was inspired to try something different after finding that guided meditation apps helped improve her focus, positing that the same could work for masturbation.
The format isn't the only way in which these female-run platforms differ from traditional porn. Both Quinn and Dipsea have specifical ethical guidelines they're hoping to appeal to a female audience. Quinn's policy is "no minors, no incest, no bestiality, no nonconsent — although we allow consensual nonconsent, it's clearly tagged."
Dipsea is also mindful of its portrayal of consent. According to Gutierrez, "It's mandatory but it doesn't always have to be verbal. Like if the story is No. 2 in a series and it's about a monogamous couple. If it's a first-time encounter with two people who have never met before, it does." She goes on to say this policy goes way beyond political correctness, but that "the whole communications thing is so core to pleasure."
Porncasts are the first attempt to appeal to female audiences with a non-visual adult format. Romance novels are, in essence, the original porn for women. Many adult entertainment platforms have attempted to cash in on the popularity of erotic literature by including porn blogs on their platforms.
Girl on the Net is one such blog. It's author, Sarah, says that porn consumers are increasingly aware of the ethics of the industry and wary of supporting exploitation. She says, "More people are looking to independent porn sites and paying for their video porn, as well as exploring options like audio."
While this new approach to porn may be specifically designed to appeal to women, that doesn't mean men aren't interested. According to Spiegel, half of Quinn's users are male. Audio-only porn encourages imagination, which can help men explore their sexuality in a new way.
The New York Post interviewed Sex Therapist, Jesse Kahn, about this emerging genre. Kahn claims that listening to porn can help consumers break out of old sexual patterns and develop a broader definition of "sexy." Kahn says, "because audio porn doesn't have visuals, it can create a different type of space for imagination and creativity, which can energize our inner sense of eroticism."
If you're interested in dipping your toes into a non-visual porn format, you could always check out a subscription that includes both traditional pictures and videos in addition to a porn blog. Sites like Verso Cinema, Pascals Subsluts, and Joy Bear offer just that.