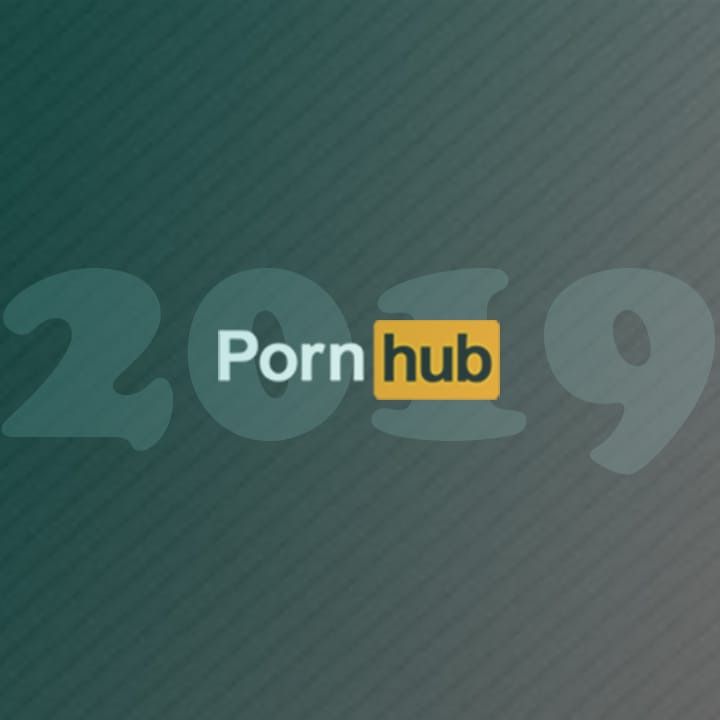 Jan 22, 2020
PornHub Report Part #3: The Hottest Porn Trends of 2019
Reading time: 3.5 minutes
When PornHub launched in 2007, it changed the adult entertainment industry forever. Never before has such a massive collection of xxx videos been available in one place! But did you know that their internal data collection has been just as much of a game-changer for the industry?
They track porn trends with more efficiency and accuracy than anyone, thanks to their enormous amount of web traffic. They recently released their 2019 Year in Review, which has all the hottest adult industry trends. We have all the highlights for you, as well as our own expert analysis!
Top Categories Viewed in 2019
Japanese

Lesbian

Amateur

Hentai

MILF

Ebony

Anal

Mature

Threesome

Big Tits

Popular with Women

Big Dick

Cartoon

Creampie

Transgender

Varified Amateurs

Bondage

Asian

Big Ass

BBW
The huge popularity of Japanese and Asian porn, I was pleasantly surprised to find, owes very little to being fetishized by Westerners. Not that there's anything wrong with being attracted to Asian women regardless of your own cultural background, but I think we all know that one guy who takes it to a super creepy place. Rather, porn is gaining popularity throughout Asia, and many of the searches from that region are for Asian porn. If we were just looking at the Americas, "lesbian" was the category that utterly dominated this year!
Categories That Gained the Most Traffic in 2019
Amateur - Up 108%

Varified Couples - Up 93%

Tattooed Women - Up 85%

Popular with women - Up 65%

Romantic - Up 56%

Japanese - Up 53%

Solo Female - Up 46%

Hentai - Up 36%

Anal - Up 30%

Mature - Up 22%
This has definitely been THE year for amateur porn. While it's been steadily growing for more than a decade, it is quickly becoming the dominant force in the industry. PornHub even names it the #1 term that has defined 2019, which we explain more about in Part #1 of our PornHub Report Analysis.
Other search changes are largely a result of changing demographics among porn viewers. While men in Western countries are still the biggest porn consumers, they no longer represent as much of the market as they once did. You can really see the influence of female viewers on this list, and, as mentioned above, viewers from Asian countries. We go into more detail about who's viewing what types of porn in Part #2 of our analysis.
Most Searched for Terms of 2019
Japanese

Hentai

Lesbian

MILF

Korean

Asian

Step Mom

Massage

Anal

Ebony

Big Ass

Teen

Threesome

Anime

Public

Creampie

Big Tits

Chinese

Gang Bang

Latina

Cartoon

Indian

BBC

JOI

Squirt
Most Searched For Pornstars of 2019
19 of the top 20 pornstars are women, Jordi El Nino Polla being the exception. At just 18 years old, Miami native Abella Danger is by far the youngest star on this list. Given the rising popularity of MILFs, she can expect to enjoy a long career if that's what she chooses. The oldest pornstar on the list is 47-year-old Lisa Ann, though she is hardly the only MILF to make the list. 7 out of 20 of these starlets are over 30 and 3 more will be turning 30 in the coming months.
Most Searched For Male Pornstars of 2019
The list of male pornstars is notable for its variety. There is a huge range of ages, nationalities, and ethnicities represented here. However, it is clear that people searching for heterosexual porn are more inclined to search by the name of the actress, rather than the male costar. The only man to crack the top 20 overall was Jordi El Nino Polla. Alex Adams grabbed the #2 slot for male pornstars, but is ranked 31st overall on PornHub. At the bottom of the list, Bruce Venture is the 15th most searched for male pornstar, but ranks at #264 overall when female pornstars are included.
Most Searched for Celebrities
Belle Daphine

Kim Kardashian

Cardi B

Lena the Plug

Ariana Grande
This is is hardly surprising, given that most have all dipped their toes into the Adult Entertainment industry. Belle set up a spoof page on PornHub as a publicity stunt, Kim K has one of the most infamous celebrity porn videos in history, Cardi B worked as a stripper before she got her big break, and Lena the Plug promised to release a sex tape if she hit 1 million subscribers.
Most Searched from TV & Movies
Avengers

Harley Quinn

Teen Titans

Incredibles

Captain Marvel

Family Guy

Star Wars

Simpsons

Black Widow

Joker
As you can see, superheroes are by far the most popular characters when it comes to porn searches.
Most Searched Video Games
Overwatch

Fortnite

Pokemon

Minecraft

Apex Legends

Resident Evil

Mortal Combat

Skyrim

Borderlands

Witcher
The biggest news for this list is that Apex Legends shot straight up the list after its release in February and has remained popular all year.
More Information
Stay Tuned for the 4th and final part of our PornHub Report Analysis, where you'll learn who has the most stamina and other burning, hot questions!