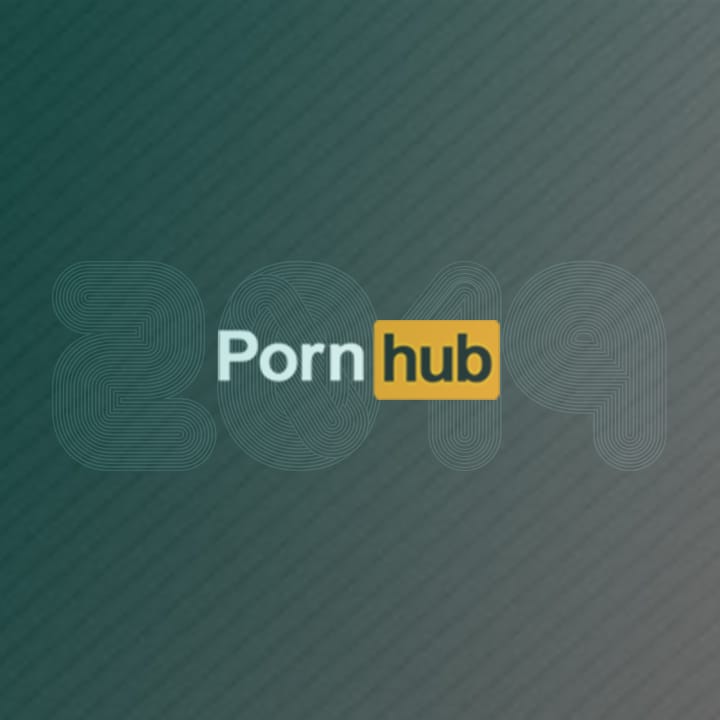 Jan 31, 2020
PornHub Report Part#4: Who Goes the Longest?
Reading time: 4 minutes
PornHub has become the biggest repository for data on human masturbatory habits in history. While time spent on the site may be influenced by a number of factors, feel free to speculate about what this says about various people's stamina!
Average View Time in 2019
The average PornHub viewer spends 10 minutes and 28 seconds on the site. This is up 15 seconds from last year. Female visitors spend an average of longer per visit than their male counterparts. For the most part, the older the visitor, the more time they will spend on the site.
Some countries tend to spend more time on the site than others, as well. Some of these differences may be cultural, while others may reflect differences in internet speeds. PornHub does not speculate whether or not these numbers imply anything about the stamina of those from these countries, but it certainly begs the question.
Countries That Spend the Most Time Per Visit
Thailand - 11:21

The Philippines - 11:09

The Netherlands - 10:38

The United States - 10:36

Canada - 10:23

France - 10:23

The United Kingdom - 10:20

Argentina -10:12

Germany - 10:09

Italy - 10:05
Countries That Spend the Least Time Per Visit
Russia - 8:35

Japan - 9:23

Spain - 9:40

Brazil - 9:49

India - 9:51

Sweden - 9:53

Ukraine - 9:56

Mexico - 9:56

Poland - 10:03

Australia - 10:03
While a couple of countries that finish more quickly are known for having fast internet speeds, like Japan and Sweden, other countries like Russia, Ukraine, and Mexico are all on the slower side. Similarly, many of the countries that last longer, including The Netherlands, The US, Canada, France, The UK, Germany, and Italy all have comparatively fast internet.
Since women tend to spend longer on the site than men, it is also worth seeing if there is much correlation between countries with more female porn viewers and longer-lasting populations. Sure enough, The Philippines have the most female viewers of any country. Argentina and Thailand also have above-average female viewership. Similarly, Russia, Japan, and Ukraine all have relatively low female viewership.
Some of the countries that last longer, like Italy and the UK have more senior citizens logging time on PornHub, which might affect the statistics. India may be on the shortlist in large part because they have the youngest viewers of any country in the world. However, since the vast majority of PornHub viewers in any country are between 25-44, which have fairly average view times (more on that later), age is only likely to have much impact on these numbers in a few outlying countries.
Even within the US, viewing times vary by state.
States That Last The Longest
Mississippi

Alabama

Georgia

South Carolina

Louisiana

Tennessee

Missouri

West Virginia

Indiana

Washington DC
States that Last the Shortest
Kansas

Oregon

New York

Utah

Colorado

Massachusetts

Connecticut

New Jersey

Idaho

Nebraska
Looking at these states, I was curious as to whether these numbers reflected internet speeds, or if people really do just like to take their time down South.
After a little independent research, I did find that some of the speedier states do have faster than average internet, however, certainly not all. New Jersey, New York, Massachusetts, and Connecticut may be getting a helping hand (so to speak) from better internet speeds. However, Oregon, Colorado, Utah, and Idaho all have pretty average speeds and Nebraska's internet is downright slow.
When you look at the longest-lasting states, you see a similar story. Mississippi has the second-worst internet speed in the country. West Virginia's internet is also quite slow. However, Louisiana, Alabama, South Carolina, and Tennesse all have middling speeds. Georgia, Indiana, Missouri, and Washington DC all have above average internet speeds. While merely speculation, it does seem that there are some regional differences here at play.
Another factor that seems to affect viewing times are the specific types of porn being viewed. Some categories also seem to garner longer viewing times than others. It
Categories Viewed the Longest
Mature - 15:03

Amateur - 14:32

Old/Young - 14:12

Big Dick - 14:05

Japanese - 13:27

Italian - 12:44

Handjob - 12:43
Categories Viewed the Shortest
Scissoring - 7:23

Cosplay - 7:50

Red Head - 8:08

Muscular Men - 8:23

POV - 8:33

Tattooed Women - 8:48

Hentai - 9:03
It is not a coincidence that many of the categories with the longest viewing times are popular with older viewers, and conversely, some of the categories with shorter viewing times are popular among the youngest. As we mentioned, for the most part, the older the viewer, the longer they tend to last. Specifically:
18-24-year-olds last 64 seconds less than average

25-34-year-olds last 23 seconds more than average

35-44-year-olds last 43 seconds less than average

45-54-year-olds last 71 seconds more than average

55- 64-year-olds last 119 seconds more than average

65+ last 125 seconds more than average
PornHub does not speculate on what factors cause 35-34-year-olds to last over a minute longer than those just a few years older, in the 35-44-year-old age bracket. With this one odd exception, there would be a perfect correlation between age and time spent on PornHub, with that time increasing as we age.
Conclusion
We hope you've enjoyed our 4 part analysis of PornHub's annual report. If you missed any of our previous reports, you can find Part #1, Part #2, and Part#3. Don't forget to subscribe to our blog to stay up to date with all the latest adult industry trends and news!