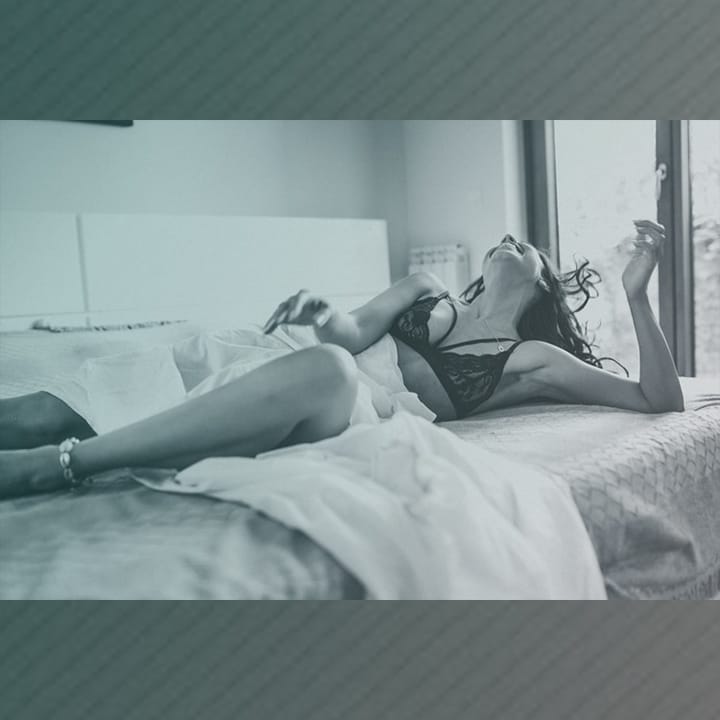 Sep 29, 2020
Pornstars Reveal How Their Careers Were Outed
Reading time: 4 minutes
In a recent Reddit thread, Porn stars from around the world have come together to share how the people in their lives discovered their careers in adult entertainment. The thread asks, "Porn stars of Reddit who's family or friends have found your work, what happened?" Many shared funny stories, happy endings, hilariously awkward reactions, though there were certainly some sad stories as well. Unfortunately, not every family is excepting when it comes to these sorts of life choices.
Kicking off the conversation, one woman described her experiences as a 'hotwife' - which is someone who films porn scenes with her husband as they engage in sexual activities that include additional partners. She wrote: "I make amateur content and post it here on Reddit and on Pornhub… My husband and I were playing with a friend of ours, and my father in law accidentally saw through the front door. The worst part about that was that I couldn't be seen from his viewpoint, so two weeks later he tried to confront my husband about how he knew he was cheating on me, and we had to explain to him about our lifestyle. He was very embarrassed, and now likes to pretend that we aren't into the lifestyle."
While this certainly gets into some of the stigma faced by sex workers, who are still constantly forced to defend themselves. They are put into a position of needing to defend their careers, prove that sex work is work, or hide their lifestyles from pearl-clutching relatives. Fortunately, many pornstars take other people's reactions, including the negative ones, in stride.
A former cam girl from a small town wrote that nearly everyone found out about her work. She said, "I don't regret it, but I'm a grown woman now and have moved on. It really only got awkward for my dad because he was a mechanic and guys at his work would bring it up around him. But all that really says is how much of a d****e his coworkers were." She was very fortunate because while her dad may have been embarrassed by his obnoxious coworkers, he stood by his pornstar daughter and didn't try to shame her for her choices.
Another woman was blamed for the 'breakdown of the family' after her husband's uncle discovered her work online. She wrote, 'I'm not a pornstar but I do online sex work and my husband's uncle came across my telegram and found my sexwork Twitter and all my clip sites. And so instead of going directly to my husband, he proceeds to talk to my husband's mom (my MIL) about everything while she's grieving the death of her father. He also proceeds to tell the rest of the family about my sexwork life - they're Persian so this did not go well."
One of the more tragic stories came from a woman who's background was already full of challenges, long before she chose to do porn. She raised in foster care by a conservative family. After moving to London, going by her stage name, and essentially "living that persona" for years, she decided to reveal to her biological family, and a handful of friends, that she'd been working in the porn industry. She says that her birth family was proud of her success in her chosen career and her friends were similarly supporting.
After receiving these surprisingly positive reactions, she decided to tell her foster parents. She says that she was, "feeling pretty confident about the whole situation and like a weight I didn't know I was carrying was lifted, I went to see my foster family around Christmas time and did not get such a good reaction. They let me stay the night, kicked me out in the morning. Because it was around Christmas time, sat outside in the snow for like 40 minutes waiting for a ride…"
Fortunately, some families are more accepting. One poster wrote, "I was driving Jenna Haze around to morning radio shows in Orlando once before an appearance and signing at our store. The morning radio people kept trying to get a rise out of her to get something sensational for their listeners. One of them asked her 'do your parents know what you do for a living?' She replied 'yes.' 'What do they think about it?' The DJ asked. 'Considering it paid for the house they are living in, they keep their opinions to themselves.' was all she said to that. Loved it, and it's true. Financial independence and success makes for familial bliss."
Another poster, who was not herself a pornstar, described the experience she witnessed at a family gathering once. She wrote, "Went to a friend's baby shower and one of the cousins was accompanied by a date that I later saw on ol' p-hub. It was a Caribbean family event so those who knew what she did in her spare time were giving the girl the stank eye. She was a nice girl though, I don't judge." One commenter on her post was quick to point out the hypocrisy in this, saying "They'd likely be regular watchers of porn if they recognized her, so they have no moral high ground to cast their 'stank eye.'"
This really hits on something important. As society becomes more progressive over time, porn viewing has lost most of its stigma. Most people know that it's common - nearly all men view porn at least occasionally, and a surprising number of women are watchers as well. Despite this, we as a society continue to frown on the people (especially women) who use their bodies to entertain us.