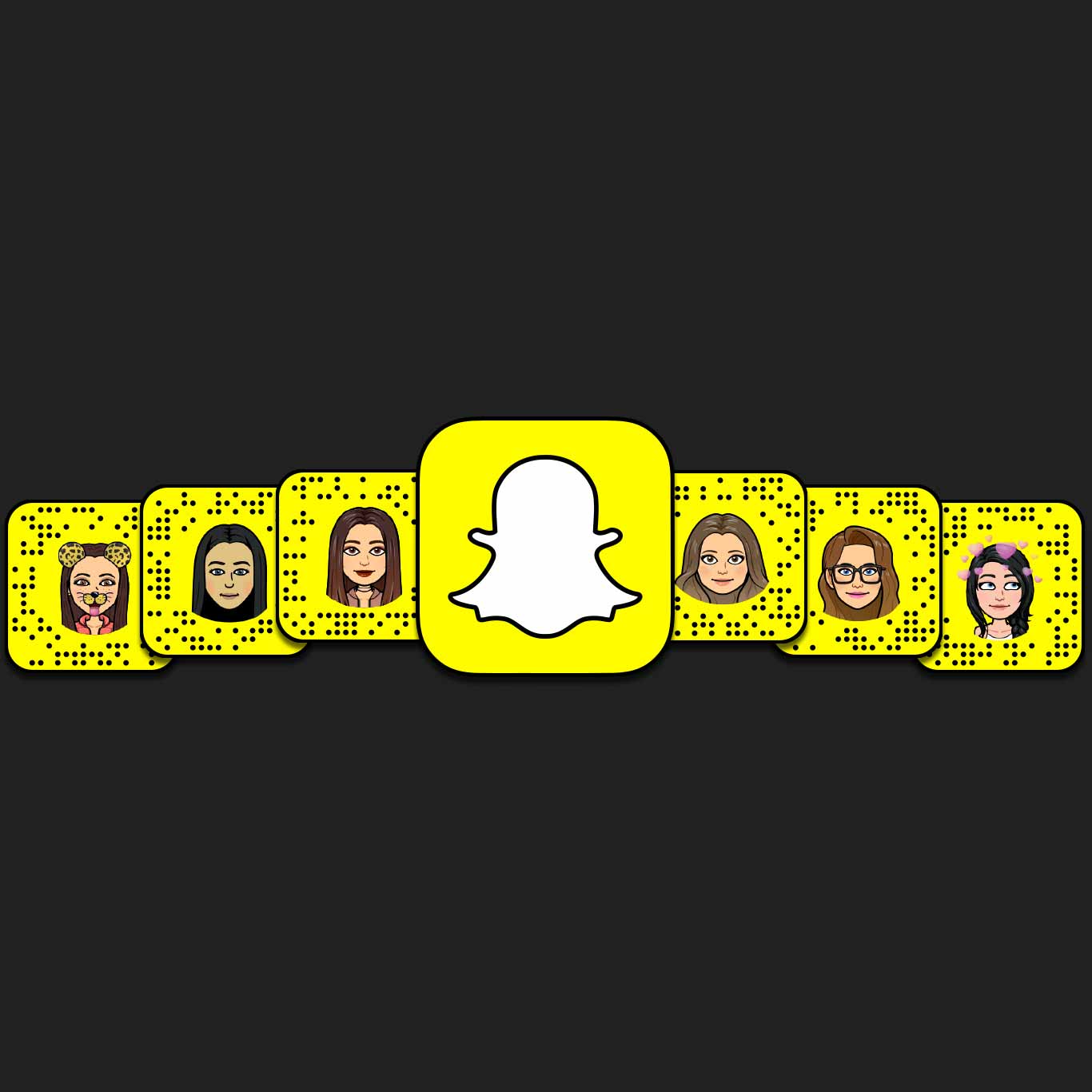 Mar 30, 2018
Pornstar Snapchats: The Exotic World of NSFW Pros
Reading time: 3 minutes
The various choices of social platforms you can use make the internet a more curious, interesting and often a strange place. Since the popularization of platforms like Facebook or Instagram, people have begun to share more and reach further than ever before. This lead companies to explore and diversify their portfolio, creating new platforms in the process! One such platform is without a doubt Snapchat, the modern-day definition of what's considered popular. Praised as the future of picture sharing based platforms, it has amassed quite the impressive following with millennials. That's exactly why it should not as such a surprise that plenty of people and companies found a way to monetize it! Living in the era of free information flow and ever-advancing technology, it's quite natural seeing people thinking of new ways of profit off existing platforms. This is where Snapchat and its so-proclaimed premium option come into play, providing a way for adult entertainers to make some little extra cash! Since it's early days, it has grown into quite a sizeable and very profitable venture.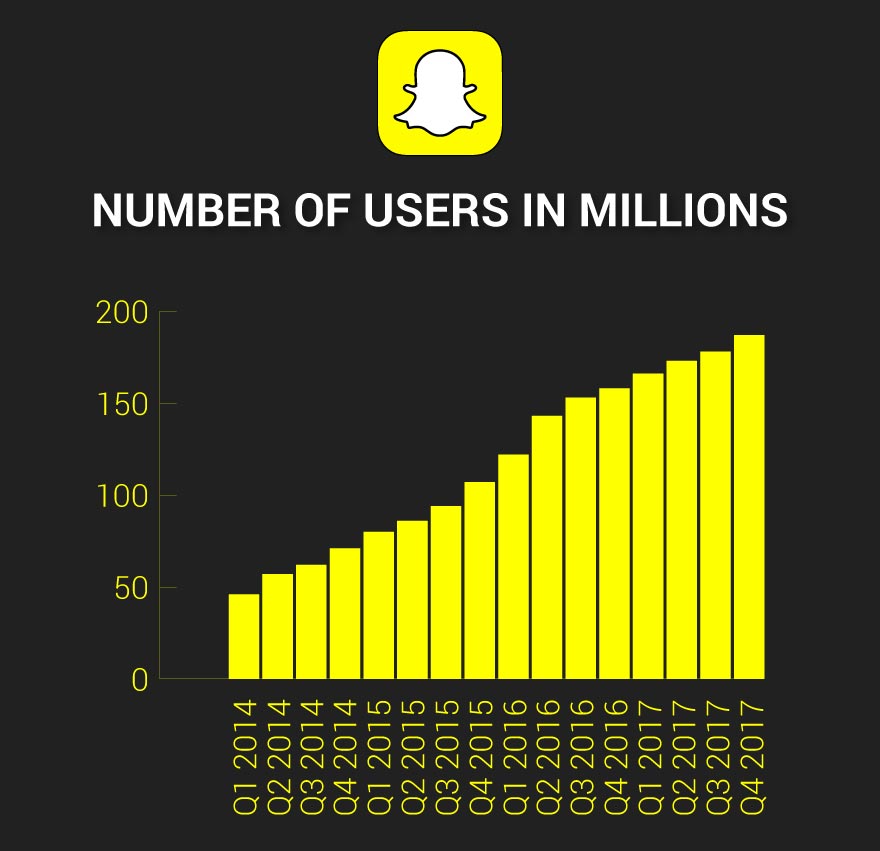 Number of Snapchat users from 2014 to 2017 - in millions
What's Snapchat and how is it used for promoting and selling NSFW content?
Quite simply, Snapchat is an instant video or picture sharing platform. Much like the popular Instagram, this platform comes with a twist. Most of the content shared here can be viewed for a short time only until the snap doesn't expire. That's right, picture preview time here is limited! This being one of the key differences in the platform, you're also able to use different filters here. Another option is the Snapchat story, which allows you to chain different snaps or short videos into an unforgettable story. Now we've got this covered, let's see how Snapchat is used for promoting and distributing paid NSFW content. Advertised as premium Snapchat, it's quite simply a service provided by a porn star or amateur girl in exchange for a certain fee! This involves access to all kinds of naughty and unfiltered adult material posted weekly, here for the pleasure of all loyal fans. Usually charged a single price for a lifetime of usage, it's no wonder it's quite popular among the fan base! Premium Snapchat is something that enables the user to get in touch with their favorite stars, as well as get in some requests. Such a use of a free platform led to a boom in the number of services offered, with the rise of sites dedicated only to selling all kinds of premium user accounts like TrueSnaps. Accepting payment on independent platforms like Paypal, they're the perfect business venture that has very little in the way of risk! Making sure that both sides are content, it's slowly becoming the next big thing next to camming and selling your underwear online.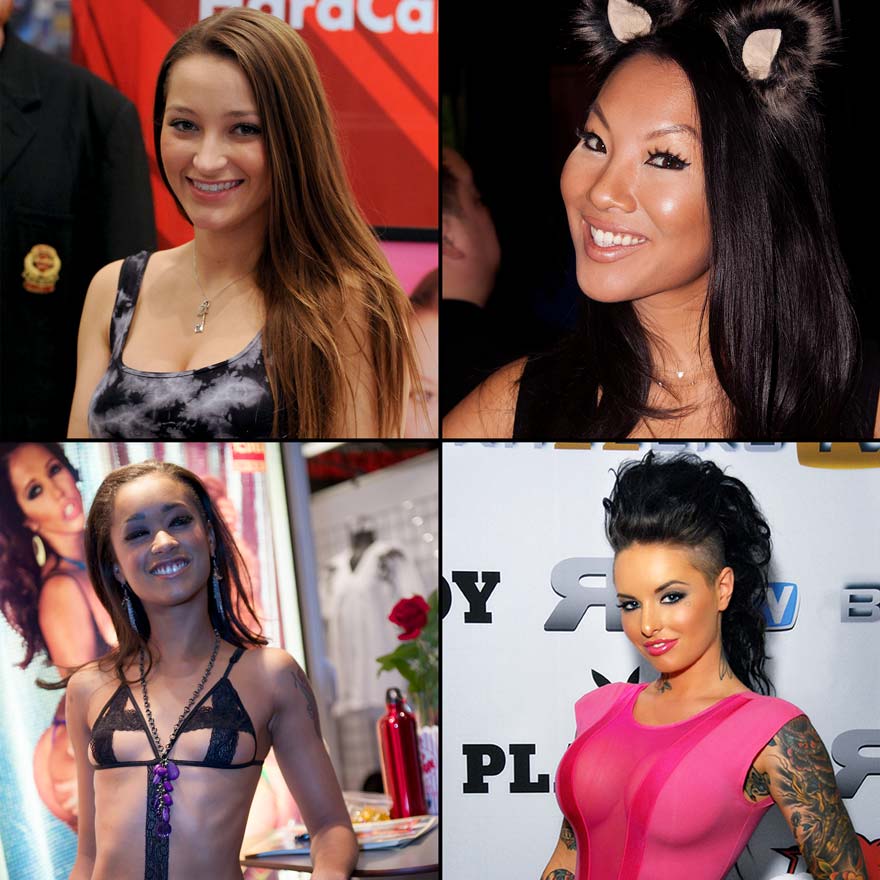 Famous pornstars that use Snapchat -Dani Daniels, Asa Akira, Skin Diamond, Christy Mack
TrueSnaps and premium Snapchat - what's the connection?
To better understand this business venture, let's take a classic example. TrueSnaps is a site that deals and sells access to premium snapchat porn from an adult video star and amateur sources! Offering an easy and flexible way to get in touch with different profiles of prominent pornstars, without any fuss or trouble. Since the porn industry hasn't come up with a unified platform for this purpose, you're left to explore alternative networks like this one. Not only do they offer private account access, but the real kicker here is also the rate my dick option. Convinced your dick is worth the praise? You can send in your dick picture for review to one of these hot porn models here and receive an honest answer. Remember, there's no guarantee they'll like it. Either way, it's still a kickass way to enjoy the most Snapchat has to offer. Just like that, it grew into a sex social network! Considered the top way to get the most value for your money, the process of getting access to a premium snap is quite easy. Once the payment is complete, you'll be mailed the details and added to the private Snapchat. It's that simple! Don't worry, you can always contact them if anything at all goes wrong. Ever-expanding, their offer of girls that are connected here via Snapchat is growing.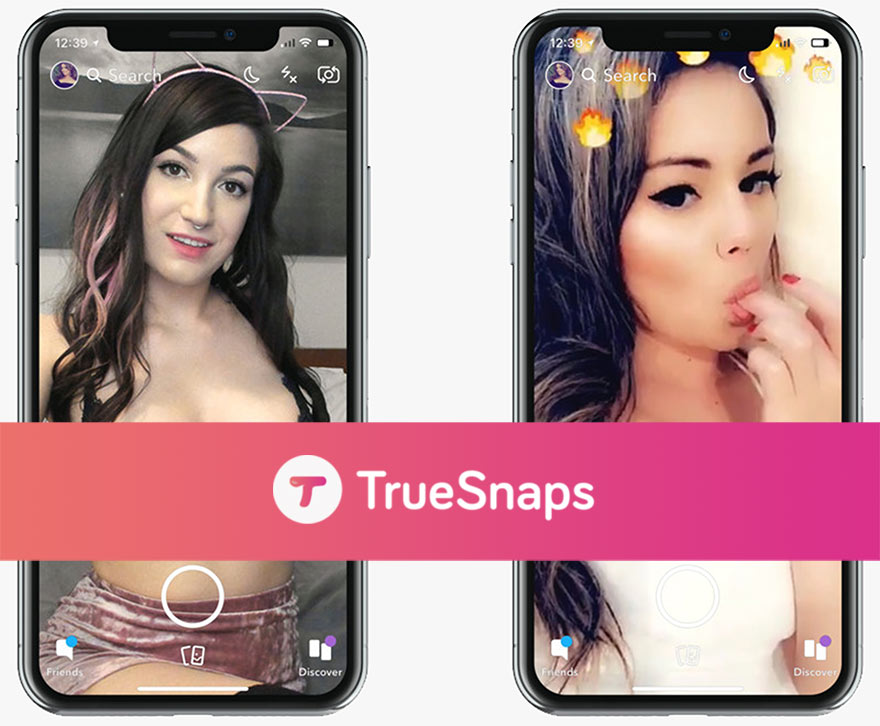 TrueSnaps offers access to premium Snapchat accounts!
What bonuses are involved in buying such a service?
For one, the intimacy and privacy it offers. In a world that has become increasingly difficult to keep a sense of privacy and control over what you're buying, this approach is nothing short of exciting! Another good reason is the fact it's often cheaper than some porn subscriptions, and you get lifetime access. Who wouldn't want daily updates and all kinds of naughty bonuses? Because that's what you get here, and much more in the long run. Quite adapt to serving your needs, the amount of choice here is what makes premium Snapchat such a successful venture! At the end of the day, all the adult performers here are real people that are willing to connect with their fans on a personal level - and that's what matters.