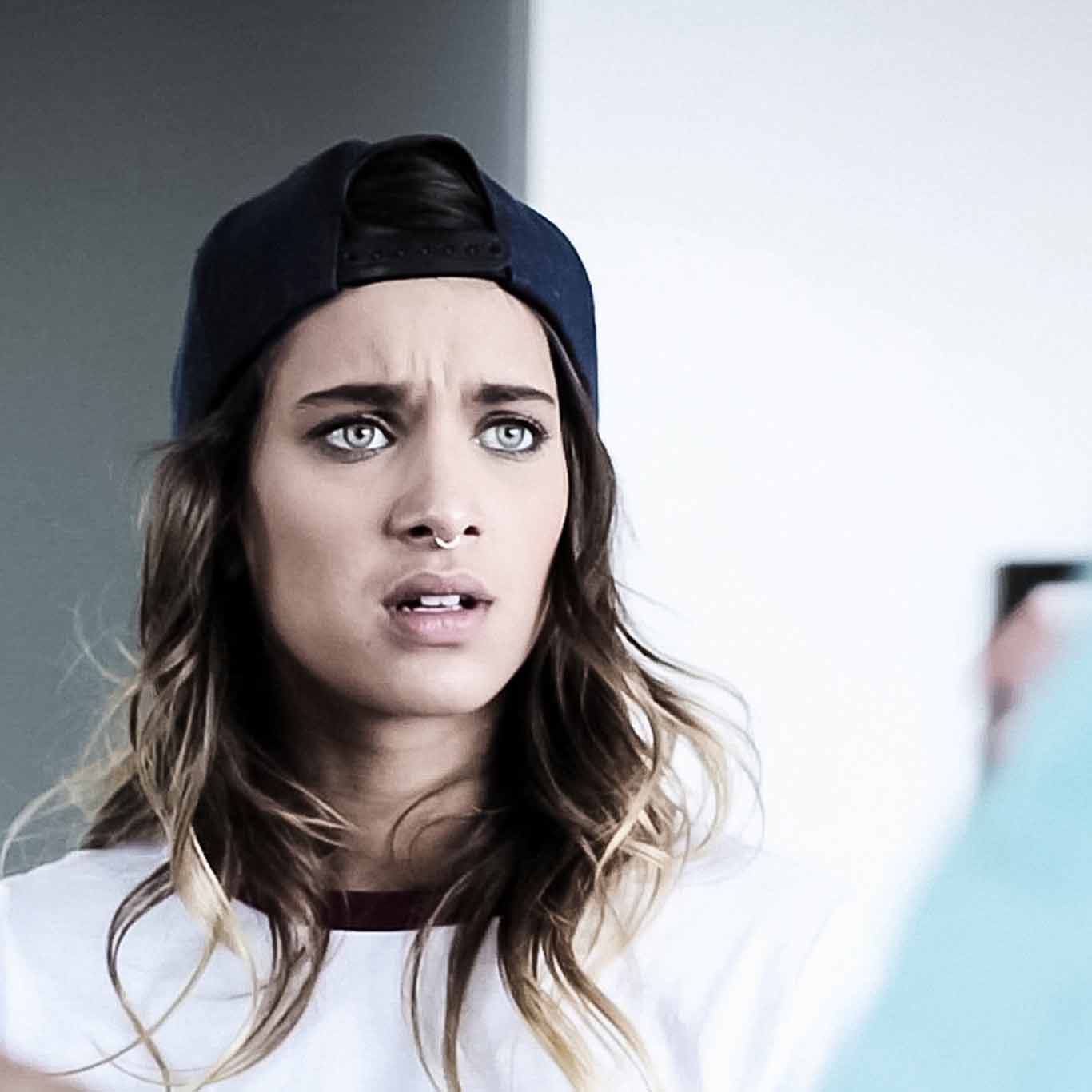 Jan 16, 2018
Pure Taboo Introduces - Converting My Sister!
Reading time: 1 minute
Have we got a treat for you! Your favorite site has introduced a brand new scene, and it's nothing short than amazing. Keeping a reputation for being the ultimate taboo safe heaven, Pure Taboo is all about beautiful looking content with an actual storyline. That's right, unlike much of the industry, you'll find a true to life taboo scenario in all their videos! Let's not waste time and find out what the scene is all about.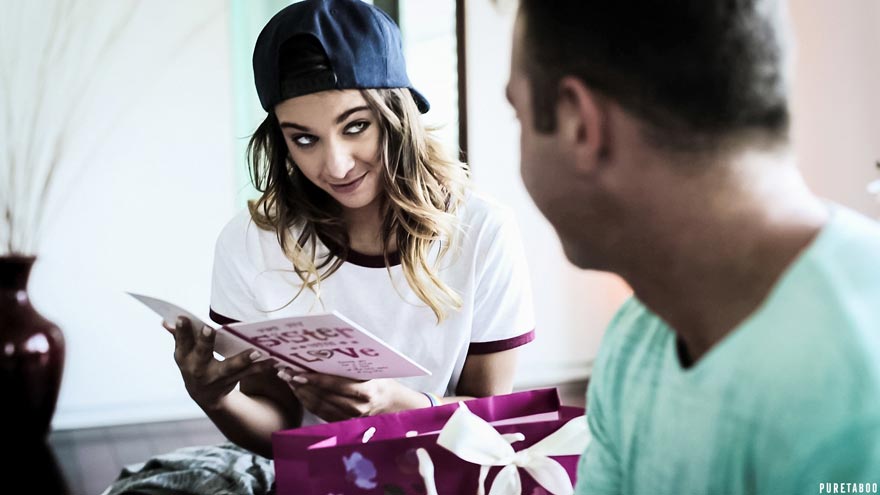 Stepsister Jessica opens her birthday present (source: PureTaboo)
Converting My Sister holds the keys to the ultimate brother/sister incest roleplay fantasy! The main plot revolves around Rick and Jessica, two step-siblings with overly strict and homophobic parents. Rick is the kind of guy with the incredible urge to seduce her stepsister, he finally decides to make a move on her 19th birthday! Inclined to make it a celebration she'll never forget, he's momentarily distracted by Jessica calling to inform him that the family BBQ celebration is canceled. Luckily for him, she insists he should come over to the family house anyway. Upon arrival, the two step-siblings meet, and it's clear that Rick is nothing short of smitten by her hot younger stepsister! She leads him up to the bedroom to talk, where the opening of gifts takes place. Finally ready to make a move, it's clear Jessica has a secret! Putting his hand on her leg, the big secret is revealed - his darling stepsister is a lesbian. Ending in an epic moment of suspense, the question remains - can Rick convert her back with his dick? Find out in the newest Pure Taboo scene, out on the 18th of January.

Stepsister Jessica discovers stepbrothers true motives (source: PureTaboo)
If you want to find out more about Pure Taboo, read all about it in our review (NSFW).