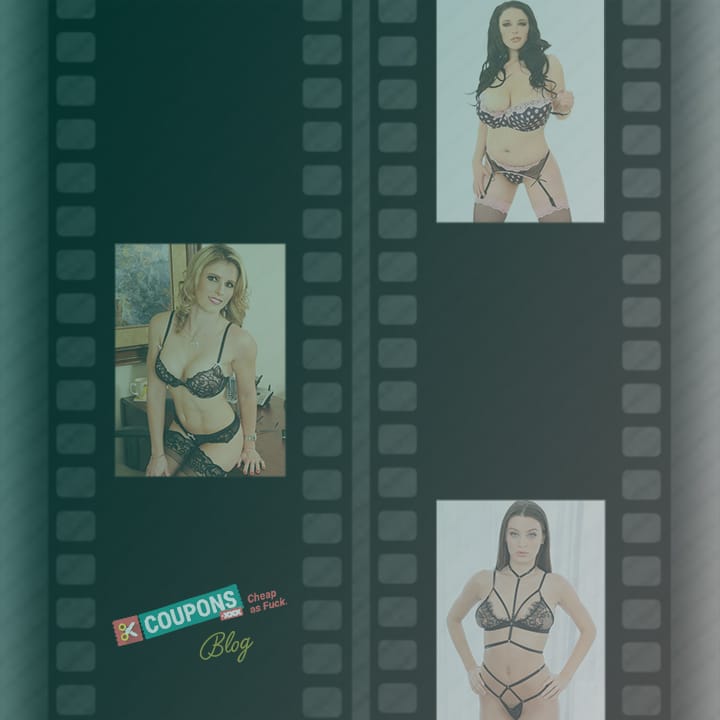 Jun 14, 2020
The Rise of The MILF
Reading time: 3 minutes
The term MILF, aka Mom I'd Like to Fuck, was popularized by the raunchy 90s sex comedy film, American Pie. While Stifler's mom, played by Jenifer Coolidge, drove all the young men in the film wild with lust. While this character became the woman to personify the term to the masses, the earliest known usage of the word came nearly a decade earlier. The first publicized usage of the word MILF is credited to Motorbooty Magazine, appearing in 1990. Of course, the concept of a romance, involving a hot older woman has been around for much, much longer.
While older men chasing after nubile girls has always been the norm, there are plenty of examples of older women who are the objects of young, male lust going back generations. The critically acclaimed 1967 film The Graduate is perhaps the classic example of this. The entire plot of this beloved film revolves around a love affair between 20-year-old Benjamin Braddock (played by a young Dustin Hoffman) and the much older Mrs. Robinson (played by the stunning Anne Bancroft).

Harold and Maude fall into this category as well. Like The Graduate, it has been a popular film for decades, despite its quirky plot. The story centers around the 18-year-old Harold exploring a subtly romantic relationship with a vivacious 79-year-old. How's that for a May/December relationship? It definitely pushed the genre to the limits with its celebration of granny love.
The fetishizing of older women/younger men can be seen across a wide variety of mediums. Hollywood films like How Stella Got Her Groove Back and The Reader, TV series like Sex in the City, pop songs like Stacy's Mom, and multiple Jane Austen novels, just to name a few, also feature this kind of romance. Famous couples like Demi Moore & Ashton Kutcher, Tina Turner & Edwin Bach, and Lisa Bonet & Jason Momoa have all seen their relationships splashed across the tabloids, as people watch in fascination as this type of love story plays out in real life.
Of course, as MILFs gain prestige, both on and off-screen in Hollywood, the world of porn has been paying attention. MILF has quickly become one of the most popular search terms on nearly every major porn site. MILFs, GILFs, and cougars once represented a small, fetishized fringe within the porn world. These days, porn scenes featuring older hotties are well within the mainstream of the adult industry, and their popularity is still on the rise!
This trend has dramatically changed the trajectory a pornstar can expect her career to take. While older men have always had a place in porn, until the MILF gained such wild popularity, many once-beloved starlets had trouble finding work as their 20 waned. Now, all of this year's ten highest-paid pornstars are over 30. In fact, the top 2 are in their mid-40s. Many women don't even begin their careers in porn until they're old enough to count as "mature." Starlets like Lisa Ann, Addie Andrews, and Ava Adams have all built a name for themselves playing sexy cougars, avidly pursued by younger men (and women).
So what is the appeal of the MILF? What makes hot, older women so desirable to so many? Most of it boils down to experience. Older, more mature women are most likely to know what they're doing in the bedroom and are often less shy about expressing it. Back in Roman times, it was common for older, sexually experienced men to teach young boys the ropes… in a very… hands-on form of education. Older women provide the same education, but y'know… without the gay sex.
Aside from being excellent teachers, young men are often less afraid of what expectations MILFs will have of him. If she already has children, she's probably not looking for him to become a father. Older women are often more independent, both emotionally and financially. Also, mature women are often more comfortable being direct about their wants and needs, and that confidence can be extremely sexy.
I'm sure all this talk about sexy older women has you ready to explore the wonderful world of MILF porn for yourself. So where can you go to find the best videos to satisfy your lust for mature pornstars? Momsex.xxx has hundreds of exclusive xxx scenes featuring a wide variety of amateur MILFs enjoying just about every sex act you could possibly imagine. They have everything from BBWs turning their husbands into cuckolds before their very eyes, too hot, latex clad cougars exploring their sapphic sides with innocent young girls. Mom Sex is fast becoming the premier site for the best amateur mature porn.
Your craving for cougars not satiated by a single site? Coupons.xxx has reviews and exclusive discounts on all the best mature pornsites out there. There are tons of deals on sites from top producers like Naughty America, Reality Kings, and Brazzers. You'll also find the official websites of legendary MILFs like Asa Akira, Dava Foxx, Romi Rain, Alyssa Lynn, Cherie DeVille, and more! Any of these hotties will definitely give Stifler's mom a run for her money!