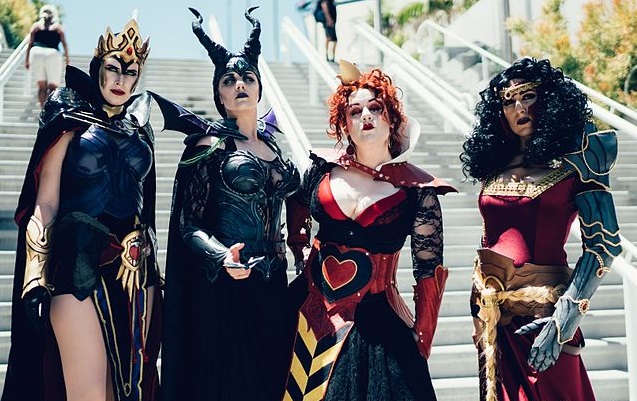 Nov 03, 2017
Roleplay to Cosplay: A History of Your Favorite Niche
Reading time: 4 minutes
Today you'll find many different sets of beliefs as to the origins and importance of famous niches like roleplay and cosplay. Contrary to popular belief, these two specific sets share a famously different approach, even more, when it comes to sex! While roleplay is undoubtedly older, cosplay has all the markings of high society. How so? Roleplay tracks back to the ancient world brothels and their kinky orgies, while cosplay has it's early origins in the 16th-century costume parties on royal courts. One thing is for sure, both of these left quite a dent in the sexuality of their time! The need to act out on someone's desires or the mystery of someone behind a mask has been driving the human imagination wild for centuries.
Roleplay-(v.)To take up a role; act and speak as if you are the character you're portraying.
Vs.
Cosplay-(v.) (n.)In the literal sense - costume play. Cosplay can mean the actual costume, as well as the action of wearing it. Most cosplayers don't identify as the characters they're cosplaying as!-Urban Dictionary
Famous for its specific nature, you'll find these two subjects often entwined in the modern world. This is mostly due to the fact they share a very similar stage when it comes to sexuality! However, in modern society, you'll find that roleplay takes on an exclusive role as a favorite pastime in closed circles, while cosplay has taken a grander stage and is featured on numerous conventions, like Comic-Con or PAX. These different social roles are present due to the development of technology, namely the internet and all its perks. In the age of digital media, you'll find that clear lines between terms often become blurred out! This being said, it's the internet community that's setting trends today, as opposed to the horny people of the 19th century and their quest for like-minded thinkers. In any case, a purely new timeline of events if formed as clear distinctions between these two subjects crumble! The question remains, where does that leave us in terms of defining their preference and development?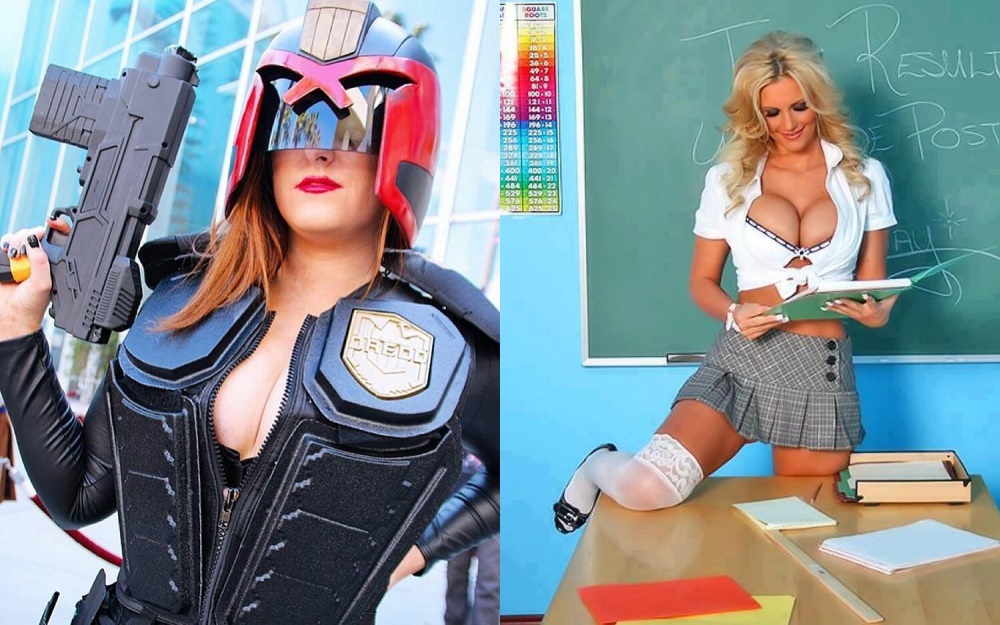 Left -Roleplay, Right - Cosplay (Image credit: Pinterest)
We'll find those answers in the modern day porn industry, as the number one proprietor of these terms in the modern era. Roleplay being one of the most popular genres in the Golden Age Of Porn, it impacts is undeniable in raising an entire generation of people to sexual maturity! Let's be honest, we all had some naughty nurse or police officer fantasies. During the same time, fans all over America only started dressing up as their favorite characters, leading to the fact that cosplay found it's way to porn at a later time. Its specific moment can be traced to the popularization of video games and mainstream television, as most porn labeled cosplay is directly tied to these! For reference see sites like VRCosplayX (NSFW). The way these characters are drawn or modeled is aimed to invoke a sexual response, which can also be connected to the development of animated porn - but that's a topic for another time.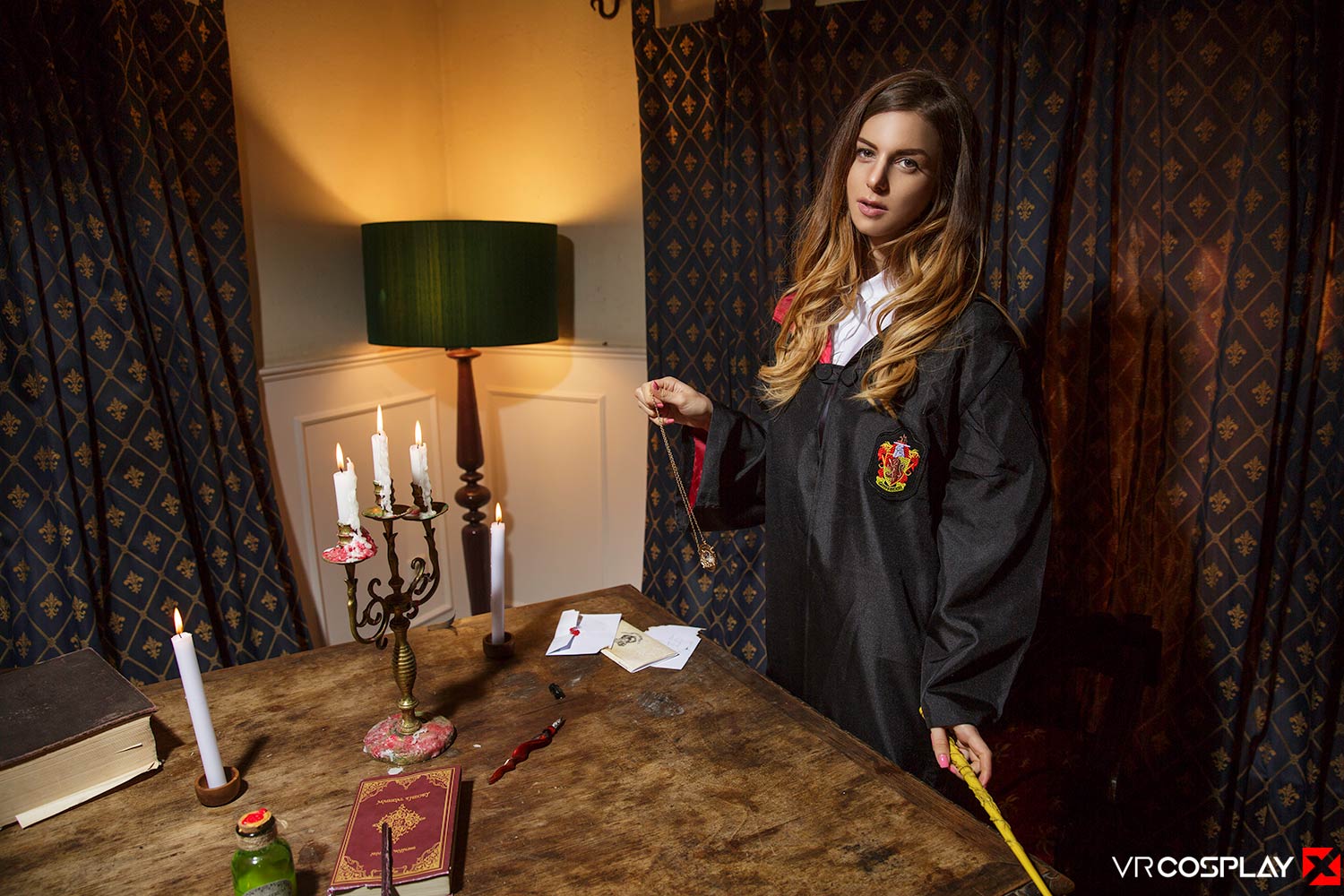 Still from a Harry Potter porn parody (Image credit: Harry Puddler- VRCosplayX (NFSW))
There you have it, folks! While roleplayers take a role they're playing, sexual attraction when it comes to cosplay is purely based on aesthetics of the costume and likeness to the imaginary character. A modern view of these niches therefore clearly must be able to distinguish between them, even more so with it's continuing rise in popularity. Internet being the number one source of the spread of namely cosplay culture, there is a rising number of sites which deal exclusively in making porn parodies and bringing animated characters to life! On the other hand, roleplay and it's popularity slightly decline, with its presence in porn referred to as generic. Both of these niches have found their place as a focal point of the industry at one point and will continue to develop as their vital part.
DISCUSSION: Cosplay porn is defined by the advances in VR. What piece of popular culture would you like to see made into a VR porn parody? Tell us in the comments below.