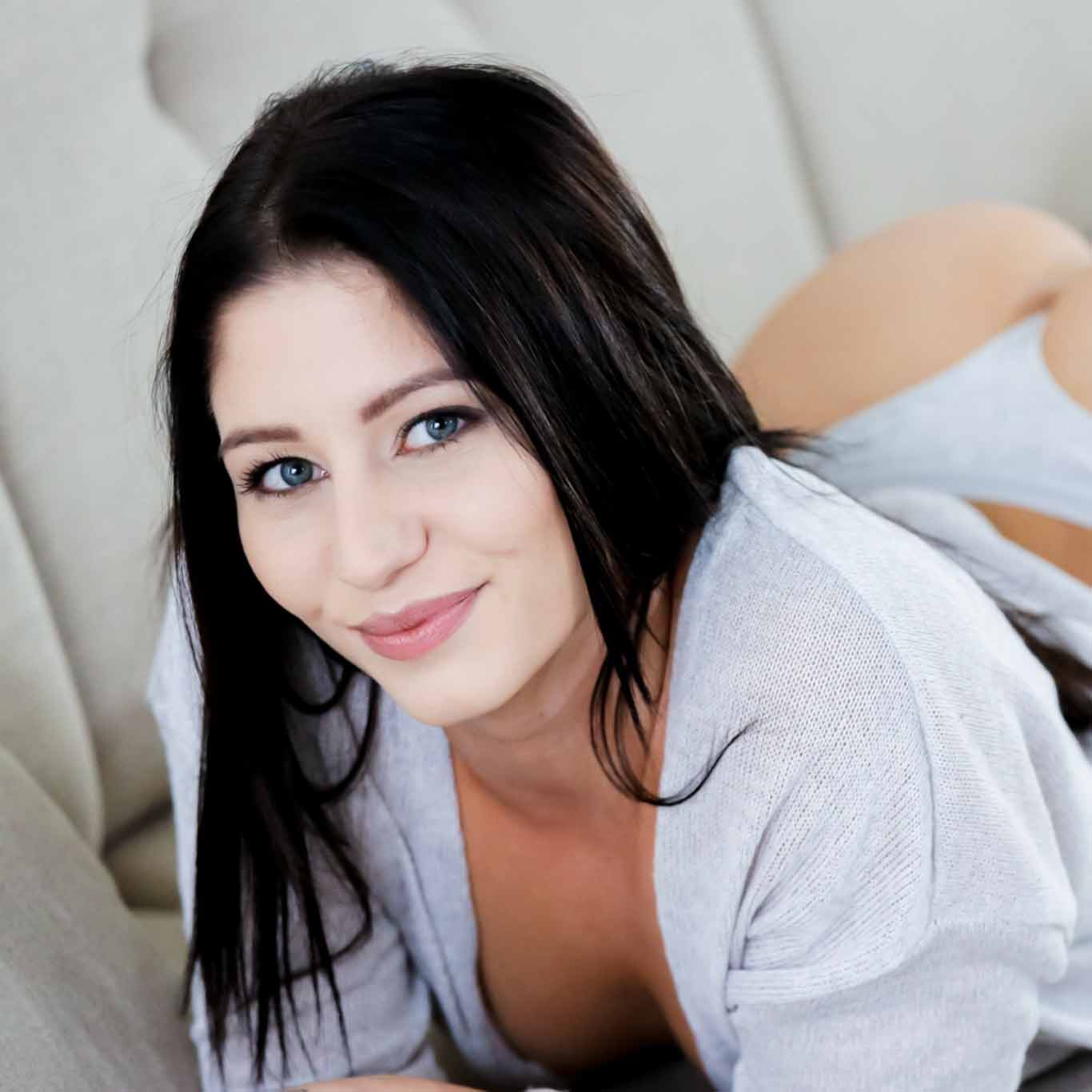 Jan 18, 2018
21 Naturals Introduces - Emily Brix In Sensual Whispers!
Reading time: 1 minute
21Naturals has always been a getaway from all that's generic in the industry. Having said this, their scenes are a mix of the personal and intimate with any number of hardcore moments. Some would call it the ultimate sexual adventure, and we tend to agree! Their hot and premium content has been a representation of what erotic content should look like, featuring slow and incredibly hot scenes. Their most recently teased scene is no different, introducing Sensual Whispers - out on the 24th of January!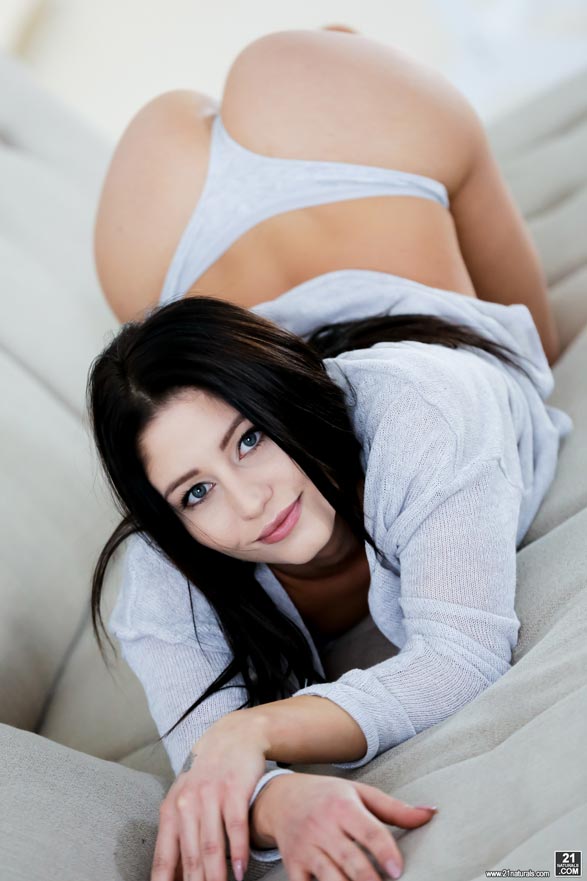 Emily Brix teasing on the couch! (source: 21 Naturals)
Sensual Whispers focuses on the slightly self-centered hottie Emily, and her inspiration to find a perfect man to share all her erotic fantasies. Thinking of what a perfect man would like in front of a big mirror, she could hardly contain herself given how turned on she's feeling! Imagining every sensual detail and nick on the body of her perfect man, the scene progresses in a very curious direction. Dipping into the realm of fantasy, at one point her ideal man walks through the door and introduces himself as Thomas! From thought to reality, who would have thought? Wasting no time, the sex-deprived hottie jumps into his loving arms and lets her desires take over. Soon they find themselves naked and laying on the bed, exploring the depths of their attraction and whispering sweet words into each other's ears! Quite the story, looking to both please and tease.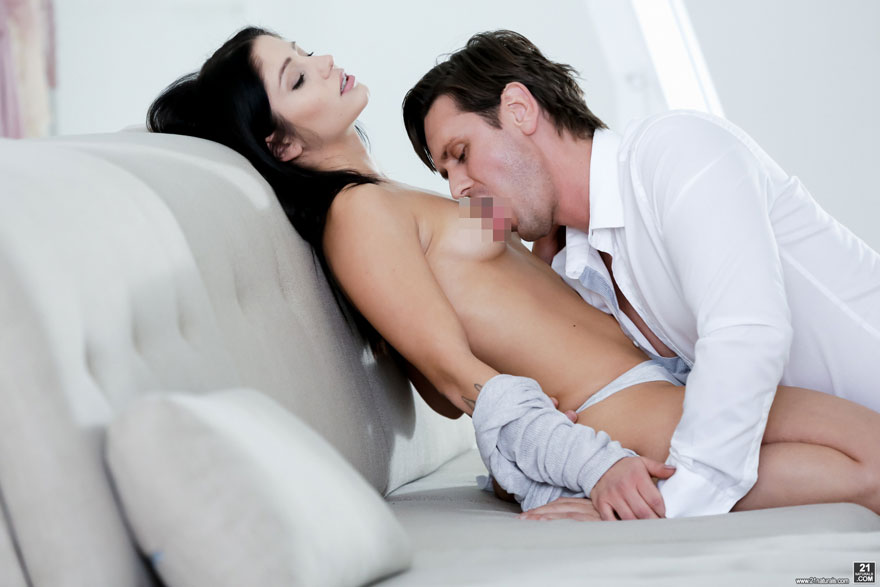 Thomas sensually seduces Emily! (source: 21 Naturals)
This scene is part of a 21Naturals Network, explained in great detail in our review (NFSW)!