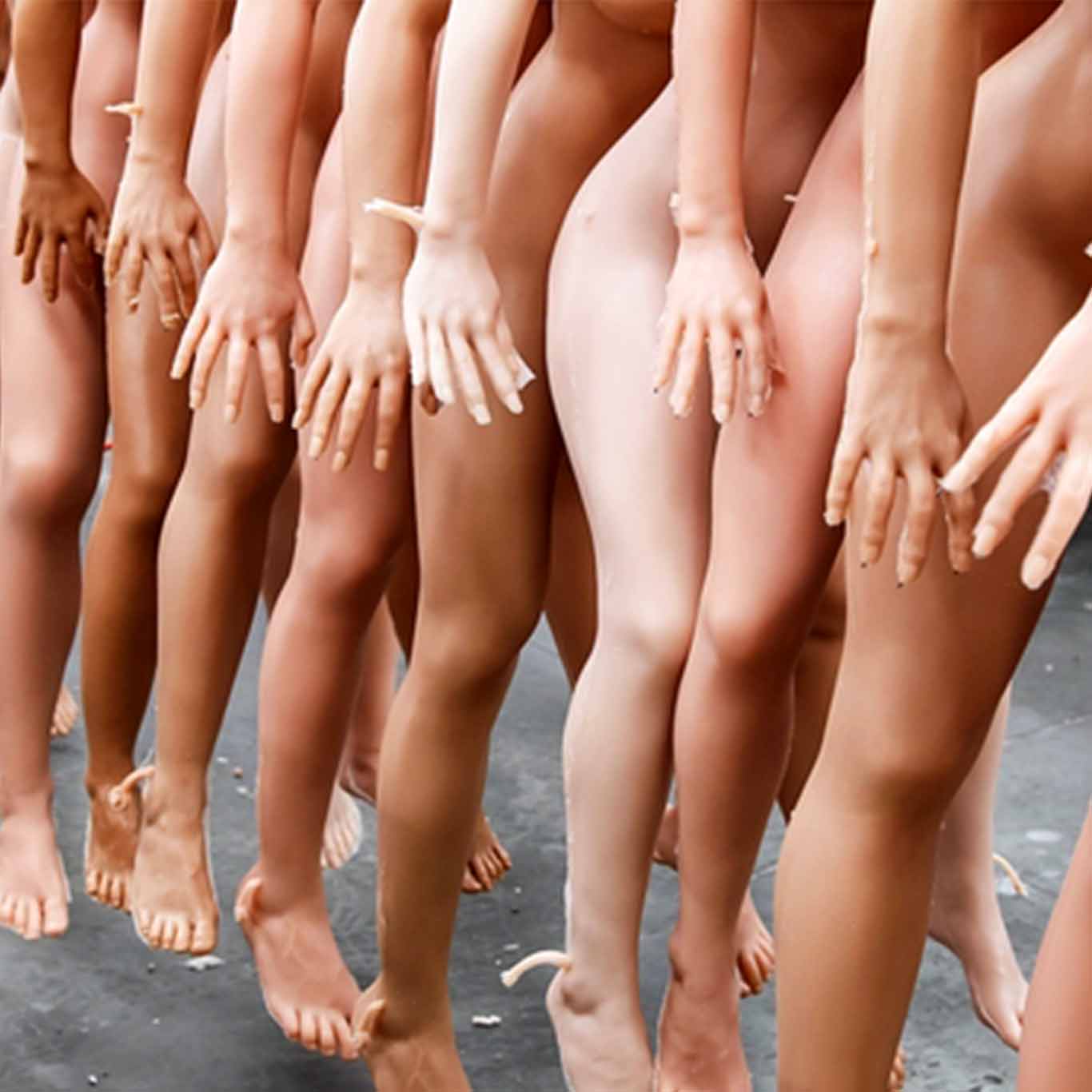 Jan 29, 2018
Sex Dolls - The Myth That Became Reality!
Reading time: 2 minutes
In a ventured guess, most people would probably think that we're far from the age of sex dolls! Well, you'd be sadly mistaken. That's right people, such a thing has become an ever-growing reality in recent years but hasn't made its big debut until now. Showcased at the recent AVN show in Los Angeles, the interactive adult sex robot made us realize the times are a-changing! It's time to forget similar sex trends and inflatables, we're talking about an actual revolution here. From myth to actual fact, this article will cover the changing reality of both the sex industry and personal sex toys alike.
Inflatable dolls and different male sex toys have been around for some time now, but often not a fairly discussed subject as in regard to female masturbation in general. Knowing this, the subject base on what attracts men to this kind of products is very limited! The need for companionship and the feeling of loneliness are bound to be a part of it. Sometimes regular masturbation doesn't quite do it, and you're left seeking other options and viable alternatives! A similar case is made for all sex toys, where the value is put behind the ability of a product to emulate the real thing to a degree. Male toys like the fleshlight, penis rings and blow up dolls have been the cornerstone of the industry for so long, it was due time for a change! More to the fact, they were less than adequate most of the time. That's why the grand revolution here came with the idea of sex dolls, and all the implications that came with it!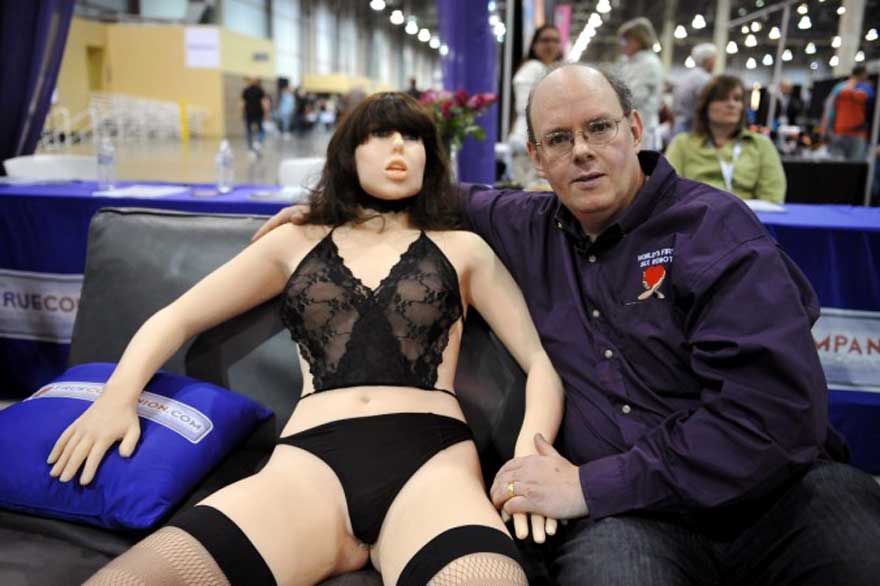 Douglas Hines with his creation, Roxxxy
A sex doll or Fembot is not only an artificially constructed tool, its meant to also be a companion. Defined as someone who interacts - shares as well as receives ideas, this is quite an ambitious venture! There's been quite a lot of talk about all the changes such a thing brings, both good and bad. Cleary women aren't objects and shouldn't be treated like one, not giving way or reason to treat them as such. On the other side, there's a lot of lonely people out there seeking companionship, who such benefit of such a thing. The stigma of such a thing is very much alive, even though significant progress has been made. There are several aspects to sex dolls as a form of a companion. One of the most important ones is by far its ability to interact with its surroundings! Now in the past, there hasn't really been any developed kind of voice recognition software, but that has changed quite a bit. Offering the means and the technology to make the experience possible, it's safe to say that seeing a robot interact or imply sexually can be a bit distressing for some. Conquering the physical aspects of shaping such a project a while back, it's the actual emulation of human emotion that's a major point of interest here!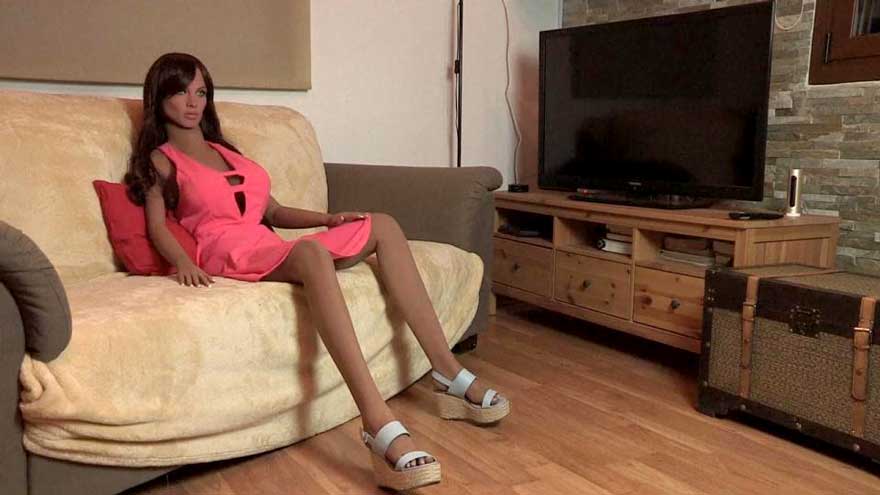 Sex Doll companion, Samantha
Since the recent debut of sex dolls shaped like different pornstars at AVN, there's been a lot of talk about socially acceptable behavior. The director of sexual products for this major event was the first to step out in defense of such pleasure products, claiming they're slowly becoming mainstream! Based on the general reactions of the people there, such a thing is not such a bit stigma as it used to be. Approaching with curiosity rather than disgust, it's only natural that such a thing was a bit hit. Even though all sex dolls don't have interactive abilities, while others need a lot of work, the change in the way people express their sexuality is quite clear here! Don't be shy, the future isn't coming, it's already here.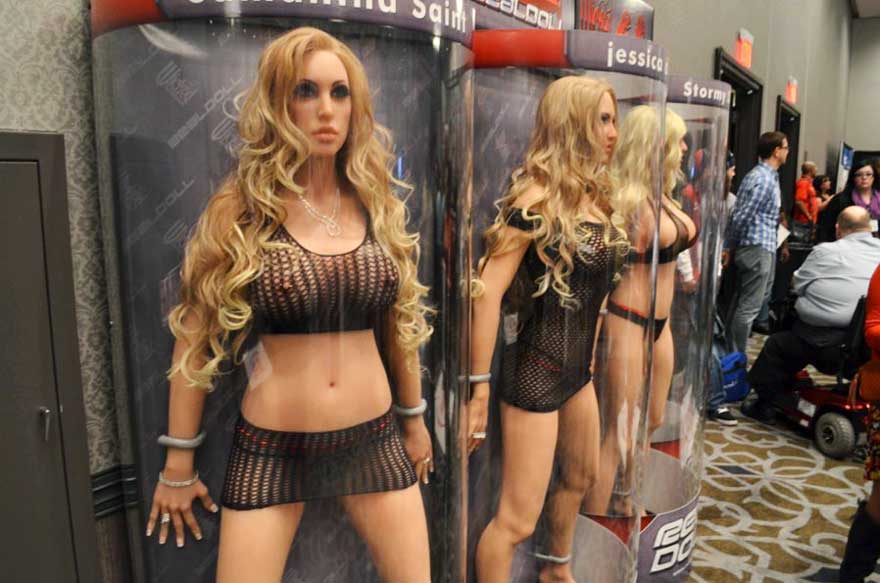 RealDoll replica of a Pornstar, AVN
DISCUSSION: What do you think of sex dolls? Have you ever considered buying one?