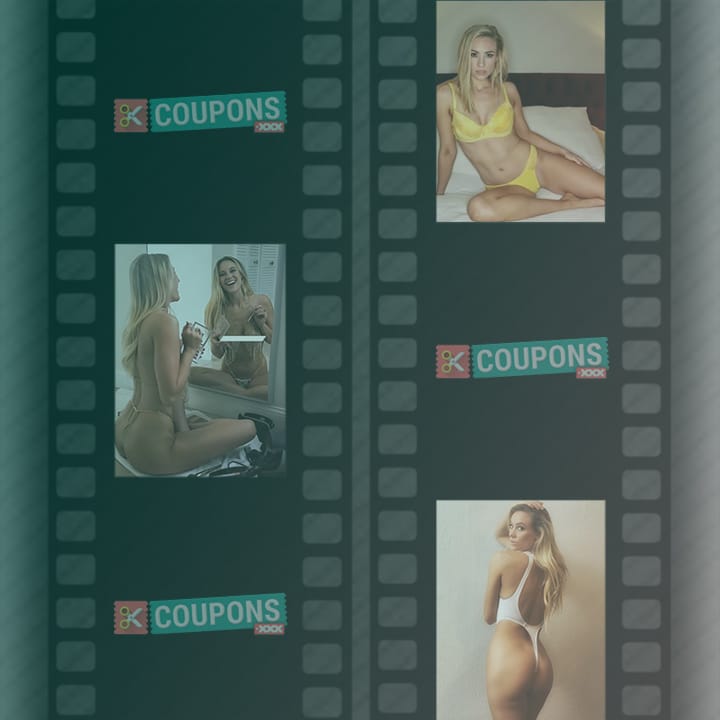 Nov 05, 2019
Sexually Repressed Missionary Leaves Church for Porn
Reading time: 3 minutes
Addie Andrews is a 5 foot 7 blond bombshell. The curvy 30-year-old's long hair and slender waist immediately are almost Barbie-esque, though her wide hips and perfectly round bottom make her look more unique. She has a genuine, wholesome smile and it's easy to picture how she is a simple costume change away from being a good Mormon girl.
Addie grew up in the Pacific Northwest. She claims she had "little freedom" when she was young. Her parents required her to be religious, though allowed her to pick her own church. When she was 17, she started going to the local Chruch of Jesus Christ of Latter-Day Saints.
Formerly known as the Mormon Church, they are a relatively new but extremely conservative sect of Christianity. They are based in Salt Lake City, Utah, and but a strong emphasis on community, modesty, and proselytizing. This has helped earn them the title of the fastest-growing religion in the world.
Amongst other things, Mormonism strictly forbids consuming alcohol, mind-altering drugs, and even caffeine. They have defined gender roles and of course, pre-marital sex is off the table. Young Addie had only had sex once when she became a member of the church, and obediently maintained the "purity" they demanded of her during her many years there. She wouldn't have sex again until she was 26 years old.
"The church took me in, was so welcoming, and wanted to do well by me," Addie says. She spent 18 months doing a stateside mission, trying to convert others to her new faith. She got her BA from Brigham Young, a Mormon University. However, there were aspects of her Church that didn't sit well with her.
"The deeper I got into the religion, the farther from my own identity I got," Addie says. In addition to forgoing all things sexual, the church forbid her from watching movies with her family on the sabbath and alienated her from previously beloved hobbies, like singing, dancing and acting.
For Addie, the final straw came shortly after her sister's wedding. She was asked to be a bridesmaid, but her religion compelled her to turn down the position. The bridesmaid's dress as deemed to "immodest" by the Mormon church.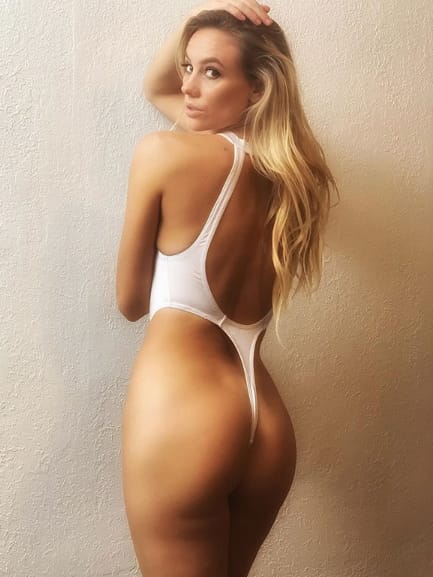 Her disappointment made her question other aspects of the religion as well. "I was very sexually repressed!" she says. "You're essentially a nun, devoted to your religion for that period of time." She goes on to say, "The problem is not just that premarital sex is denied but that they make it out to be a very serious sin and shameful thing to do." She stopped attending church altogether in 2017.
The next year, she moved to California like so many innocents before her, with big dreams of becoming an actress. However, she underestimated the brutality of the California economy. Despite having a BA, she was unable to find work even as a waitress. She turned to exotic dancing to make ends meet.
The stunning beauty quickly caught the eye of every talent scout for every adult studio that frequented her club. "I started getting contacted by a lot of porn agents," she explains. Addie decided that California was not actually for her, and ended up moving to Florida. However, her experience in the Golden State gave her a taste of the adult entertainment industry, and that she decided to stick with.
She signed with a talent agent in January and has become quite the rising star! She currently has over 70,000 followers on Instagram, making her a full-fledged influencer. So far, she has appeared in 5 adult series, including Pure Mature, Mommy Got Boobs, Vixen, Brazzers Exxtra, and Sneaky Sex. This June, she was even honored as Penthouse Magazine's "Pet of the Month.
Despite her fresh-faced, near virginal qualities, starting her career at age 30 officially makes Addie a "mature" pornstar. MILFs and mature stars are a popular niche in the adult industry, with many performers enjoying careers in their 50s and beyond. Who knows how long Addie will remain in the industry, but she's enjoying it at present.
She's even made some surprising connections between what she enjoyed about the Mormon Church and her blossoming new career as a pornstar. "I felt the most fulfilled when I was physically helping people." Something tells me the church would hardly consider porn "physically helping people," but fortunately we here at coupons agree with Addie.
She says that her family is not only aware of her radical lifestyle shift, but that they have been nothing but open and supportive of her journey. "I knew that they'd be a little shocked when I told them about my adult work," she says. However, when they realized that she'd never been happier, they were very accepting.
As a side note, if the idea of Mormon Girls being naughty gets you going, in addition to checking out Addie's budding career, Coupons.XXX offers a great deal on an entire site dedicated to that specific kink. Who knows? Maybe Addie will lampoon her former religion and make a cameo on the site in the future!