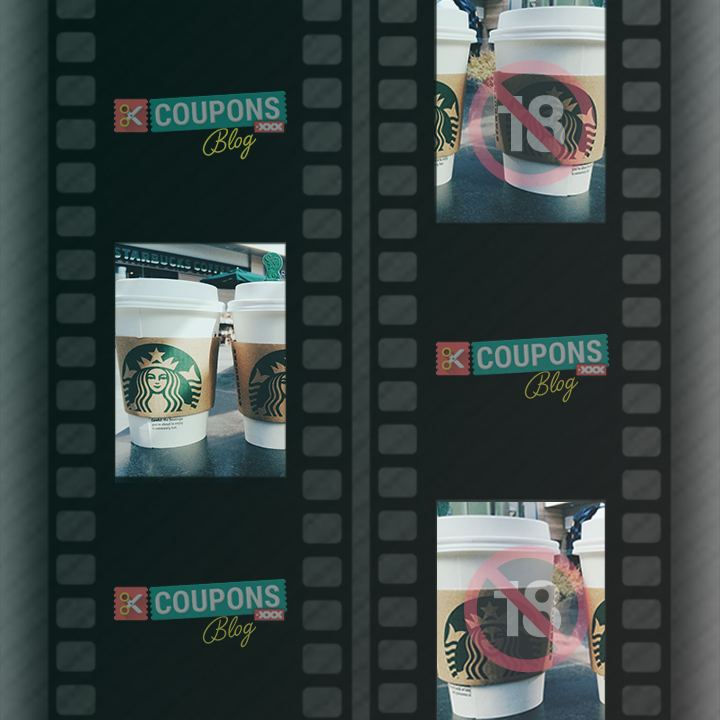 Mar 01, 2019
Starbucks Bans Porn: Porn Industry Says, "Hold My Latte"
Reading time: 3.5 minutes
Back in November, Starbucks announced that it is banning porn. Starbucks first promised it would (eventually) move to block porn from its free wifi networks back in 2016, after receiving pressure from various Bible-thumping, morality policing anti-porn groups, like Enough is Enough, who were the latest to attack the coffee giant's unrestricted wifi stance as part of their Porn Free WiFi campaign. The week before Starbucks announced i's new porn ban, Enough is Enough criticized the company by saying it "cares more about providing paper straws to protect the environment than protecting kids and patrons on its public WiFi." Clearly Enough is Enough wants to throw shade at those damn liberal caffeine peddlers for thinking that destroying the world's oceans might pose a bigger problem for our youth than sharing a wifi network with (gasp) exposed boobies! However, Starbucks has decided to appease the booby shamers by finally and definitively addressing this entirely made up problem.
Entirely made up you say? Isn't watching porn in a public coffee shop, at the very least, a trifle inconsiderate? Of course it is! The reason why the whole "controversy" is so absurd is that, according to Fast Company, it has always been forbidden to watch porn at Starbucks and employees were empowered - nay, explicitly instructed - to boot your randy, exhibitionist ass right out of their property if anyone noticed you watching something pornographic. However, up until this point, Starbucks didn't have any specific technology to filter out porn. This means that, if you somehow managed to surreptitiously back yourself into a corner and view porn in absolute secrecy without disturbing other customers or drawing the attention of Starbucks employees, than there was nothing they could do to stop you. This seems like a perfectly adequate system to me. I mean, if you aren't bothering anyone, who cares, right? Also, if you manage to find a nook at a Starbucks that is so private that you successfully manage to hide your public porn viewing and your behavior doesn't alert anyone to your dirty little secret, I'm frankly more impressed than concerned.
However, if secretly viewing porn at the local Starbucks is how you get your kicks, you may need to contact your mobile carrier about getting a bigger data plan, as Starbucks has finally developed a filter that blocks pornographic material from being accessed on their free wifi network. Companies like McDonald's, Chick-Fil-A, and Panera had all hastily slapped similar content filters on their wifi at the first whiff of controversy, so as not to damage their reputations as "family" environments. However Starbucks, to their credit, wanted to makes sure that their content filter was a bit more selective. Their filter will allow customers to access "mature" content that stops shy of pornographic, like HBO. So if you want to sit in the corner and awkwardly binge watch watch Game of Thrones, with its various beheadings, child death, and full frontal nudity - that is considered acceptable because hey, it isn't actually porn. Similarly, you should still be able to access coupons.xxx blog page, in spite of our "mature" language and content, because Starbucks' filter shouldn't affect your ability to access text.
Unlike Tumblr's adult content ban that was announced around the same time - and has the internet genuinely up in arms - reactions to the Starbucks ban have been mostly hilarious. Fast Company penned an article titled, "Okay, Who is Watching Porn at Starbucks?" Know Techie penned an article with the sarcastic subheading, "Triple money shot latte, please." Esquire simply writes, "Yes, it's that stupid." Twitter, of course, had loads to say about the new ban, with zingers like "There go half their customers!" and "Guess I'll just have to use my data. Lol!" Many customers were quick to point out that a simple VPN - or Virtual Private Network - will easily circumvent Starbucks' fancy new content filter.
Unsurprisingly, the best reactions to the Starbucks ban have been from the porn industry itself. Unlike the humorless, self-appointed modesty moderators, the adult industry has long excelled at making fun of virtually any situation, and most especially, of itself. A handful of companies have taken advantage of this fake controversy to get themselves some free publicity. YouPorn, the YouTube of porn, responded almost instantly by leaking a suposidly "internal memo" written in retaliation. The memo said, "In light of the news that Starbucks has blocked customers from searching and viewing adult content within their establishments, Starbucks products will officially be banned from the YouPorn offices, effective January 1st, 2019." Before you start picturing YouPorn hiring some sort of coffee police to swoop in, confiscating contraband lattes, industry experts agree this is simply a PR stunt hoping to grab a couple of headlines for the company. PornHub, which has built its brand by seizing publicity in just these types of opportunities, has gone ahead and created a brand new SFW (Safe For Work) category to its website, specifically designed to work around these content filters. PornHub VP, Corey Price said, "While we were aware some people's preference in a sexual partner mimics that of their coffee, we were unaware that people were acting on such impulses when getting their caffeine fix. To comply with Starbucks' new policy, we've created an option that allow fans to still enjoy great content to which they are accustomed, but that is appropriate for consumption in public places."
I'd like to suggest that YouPorn and PornHub also issue a public thank you letter to the various "moral decency" advocates for pushing Starbucks into giving them such a fun opportunity to grab a couple headlines. It truly is nice to see their aggressive stance against non-existent issues making such a positive impact on the industry. May their outrage continue to amuse adult entertainment fans and industry insiders for many years to come.