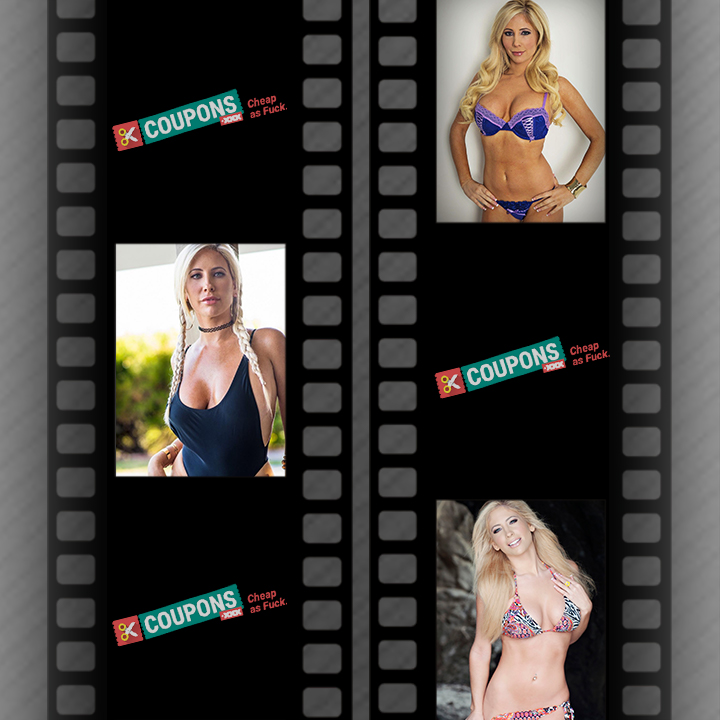 Dec 16, 2018
Tasha Reign - Activist, Educator, Porn Star
Reading time: 3 minutes
Rachel Swimmer, better known by her stage name Tasha Reign, began her career in adult entertainment ten years ago. Even before that, she was a Hooters girl, but in 2008, she began stripping at a club called Silver Reign - which served as the inspiration for now famous pseudonym. She filmed her first porno 2 years later, at the age of 21 - a super hot girl-on-girl scene for production company, Lethal Hardcore. She's modeled for Playboy, and Penthouse, just to name a few. In the fall of 2012, she launched her own production company, called Reign Productions - a growing trend amongst pornstars which enables actresses to have greater creative control and agency in their work. Tasha started the company in order to promote "fun, sex-positive adult content." Tasha writes and directs most of her own material for Reign Productions. Her latest Adult Industry venture began in 2014, when she introduced her own line of adult novelty products manufactured by Crystal Delights. In short, Tasha Reign has successfully made the transition from scantily clad waitress to powerhouse porn mogul.
While her fans may always think of her as the star of films such as New Sensations' Anchorman: A XXX Parody and Zero Tolerance Entertainment's Knockers Out, Tasha has used her star power to amplify her voice to a more mainstream audience as well, through political advocacy and a burgeoning side career as a columnist. She was dubbed "The World's Hottest Music Critic" when she became a weekly reviewer for indie rock magazine and website Rock Confidential. She also writes for OC Weekly in a segment called "Tasha Tells All…" and in 2014, she became an online columnist for The Huffington Post. She uses her platform to promote sex positivity and female agency. She used her first "Tasha Tells All…" segment to voice her opposition to Los Angeles County's infamous Measure B, which put what she considered ill-conceived restrictions on the porn industry. She penned a Huffington Post blog entry in support of a Duke University student, identified as porn actress Belle Knox, who was harassed for using her pron career to finance her tuition to the famously expensive institution.
Tasha's background, both as a porn star and political activist, makes her an expert when it comes to the increasingly politicized sex topics. Who better to teach young people about the inherently sex-positive message of enthusiastic consent in the wake of the #MeToo movement. To hear the old white men in congress talk about it, you'd think the idea of enthusiastic consent was some kind of joy-zapping plot by feminazis to rob college aged boys of harmless fun. Leave it to politicians to turn the concept of enthusiastic, exuberant coeds actually dying to have sex with their partners into a negative. Well, lucky for our new crop of frat boys, Tasha is here to put the sexy back into sex ed.
She actually began guest lecturing about the Adult Industry at UCLA, her alma mater 7 years ago, but in 2016, she was approached by a fraternity brother and asked to speak to new pledges about the word "consent." In an article she penned for the The Daily Beast, she writes, "Speaking to these young men on this candid level may help prevent them from making poor choices." In same said article, Reign talks about the rage women are experiencing in the wake of Brett Kavanaugh's confirmation to the US Supreme Court and about the courage it took for Dr. Christine Blasey Ford to come forward accusing the Trump nominee of sexual assault at a high school party when she was 15 years old.
She also admits that she was initially afraid to go alone to a fraternity and lecture a room full of young men. She let past negative experiences allow her to stereotype all fraternity members. She was also apprehensive because of the stereotypes society often lays on pornstars, saying that her films - which she says are intended only for a mature, media literate audience - encourage bad behavior in young men. However, she realized that in a world where sex is treated as both a taboo and a commodity, she was in an excellent position to help these young men with a truly honest, sex positive dialogue. She condemns California's inadequate sex education program and how ill-prepared it leaves young people for it's newly enacted Affirmative Consent law. As a feminist, she says she needs to remind herself that men - like anyone - are a product of their environment and that all of us must shape that environment for the better. She shies away from the idea that women's interest need be pitted against men's, saying instead "We're all in this together."
She promises to continue her advocacy work, pushing sex positivity into the 21st century by sharing her expertise with the young men who need it most. Tasha Reign is improving the lives of young people by being open about sex, and reminding us that it's supposed to be fun for everyone.