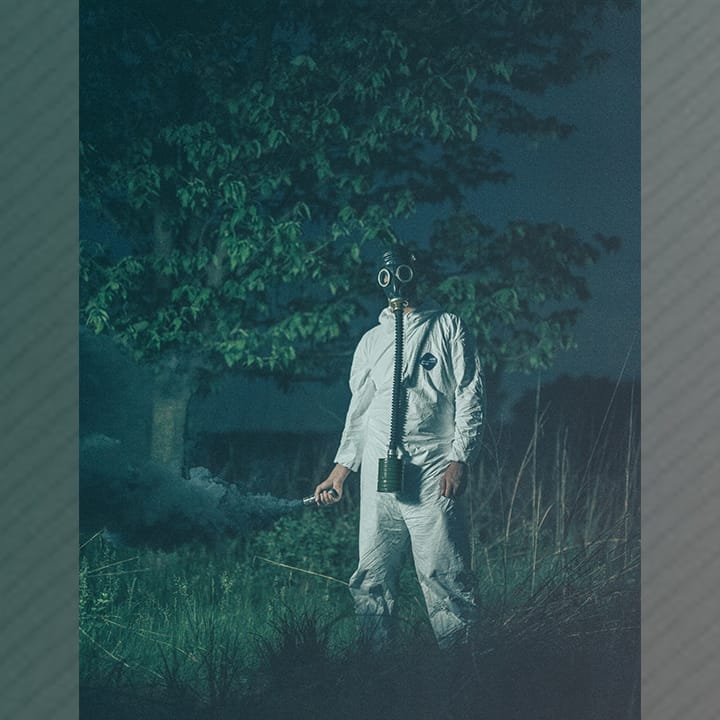 Sep 19, 2020
The Craziest Rule 34 Porn Scenes
Reading time: 4 minutes
We've all heard by now that porn consumption is on the rise since the Pandemic hit back in March. You've probably also seen headlines saying that pandemic themed porn has gone… well… viral. Hazmat suits and PPE may not initially seem like the sexiest apparel for a porn scene, but it may, in fact, be helping people cope in ways that go beyond quieting our collective boredom. There is actually a healthy psychological process by which many people sexualize scary things, by developing something called a "counterphobia."
Possibly as a result of this, humans are pretty damn good at sexualizing anything and everything. Given the vastness of the internet and its ridiculous efficiency as a means of quenching our endlessly weird sexual desires, we shouldn't really be surprised by the rise of pandemic porn. In fact, there is an entire internet rule about this; Internet Rule 34 states that there is a porn version of everything, without exception.
You've probably heard of Rule 34, but have you ever really thought about how weird it is? It rose to prominence in 2003 when a webcomic expressed its surprise at finding Calvin & Hobbs parody porn. While many consider the sexualization of something so innocent disturbing, this is hardly the most random, bizarre porn available on the web.
So what is? We've put together a list of the most surprising, unique, utterly random porn people have encountered online.
This first one is personal. It is not only the first truly bizarre porn I ever saw, but it was the first porn I ever saw someone put on during a party in college for its shock value. The fact that it was bizarre and sort of funny made it more socially acceptable than just putting on some vanilla porn in the background.
It depicted a blond being gangbanged by a couple of guys in pterodactyl costumes AND several pterodactyl hand puppets. As a theater major, I strongly suspected that some cast and crew of a crappy sci-fi flick had become disgruntled during filming and snuck into the props department, filming this as a strange kind of revenge. That was my only explanation of why something so weird might exist. Surely, there wasn't a real market for this, was there?
Of course, none of us thought of it as sexy - they were pterodactyls for fuck's sake - but you know what? After watching it, the party sort of broke apart and people started coupling up, heading off to various bedrooms to hookup. There were multiple threesomes happening in the house that night.
A couple of years later, I found myself dating someone on the asexual spectrum (spoiler alert: it did not work out). In trying to ascertain where he was at, sexually speaking, I asked if he'd ever watched porn. He was super embarrassed. He said that he didn't really masturbate to porn, but that a friend had shown him something he described as, "not like… normal porn. It was something really weird." I laughed and replied, "Did it have pterodactyls?" Relief washed over his face as he exclaimed, "Yes! Yes it did! How did you know!" Since that day, Pterodactyl porn has become my bar for bizarre, random, Rule 34 porn.
Dragons Fucking Cars
Thanks to this fun Reddit thread, I learned that dragons fucking cars in apparently a thing. Want to see? Because there is an entire sub-thread with graphic, dragon-on-vehicle porn. Unlike the Pterodactyl, which appears to be a one-off, apparently stacked dragons sticking their big, scaly dicks in various Automotives is like… a whole thing. 4Chan has a CG video, articles have been written, and Know Your Meme has an entire entry on the subject.
Panda Rape
Believe it or not, not all weird Rule 34 porn depicts winged beasts in flagrant. Leave it to Cracked to unearth seriously disturbing porn (one of several on a list) about a bunch of pandas (guys in Panda suits, y'all - no real Panda's harm) forcibly gangbanging a girl in a nightmarish bamboo forest. Over time, the girl goes from rape victim to willing participant because, as Cracked put it, "panda rape is a turn-off, but rough panda sex is pretty OK."
Weird Al Themed Porn
No, we aren't talking about porn featuring the real beloved comic/musician. We're talking about a porn shoot in which an actress plays him, effectively making a comic porn parody of a comic parody artist. This may not be the most meta thing I've ever seen.
Albino Dwarfs
The first time I'd ever heard of Rule 34 was in relation to Albino Dwarf porn. A friend of a friend seemed very proud and very excited to have found it. I could not imagine why, as I was pretty sure he did not harbor a secret albino dwarf fetish. He explained Rule 34 and stated that, apparently, on some random chat thread he'd been involved with, people had been unable to find any albino dwarf porn for years.
Here we are, more than a decade later, and I cannot find the thread he showed us or the porn that proved the rule, but a quick search of "Albino Dwarf Porn" shows that it does, in fact, still exist. In fact, if you want to get even more specific, you can even find transexual albino dwarf bondage porn!