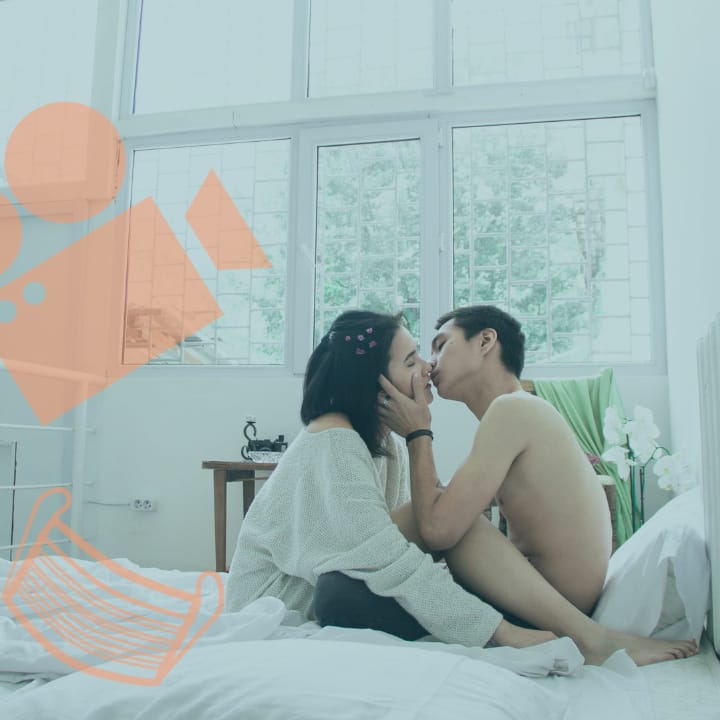 Aug 05, 2020
The Porn Industry Blueprint for Reopening the Economy
Reading time: 3.5 minutes
Could the porn industry provide the blueprint for safely reopening the economy? This is the question posited by a recent Stat News article. They point to the industry's success in handling the HIV outbreak that threatened to shutter the entire industry in the late 90s. As governmental agencies and companies grapple with questions like who to test and how often, parallels to the AIDs epidemic are obvious.
The article points out that the porn industry opted to test performers every 14 days in order to be cleared to work. Any positive tests lead to an immediate shut down of all sets, while detailed contact tracing is established. The Performer Availability Screening Services (PASS) system was established to help track and monitor models and their STI status. This was all voluntarily implemented, taking charge of the situation before government agencies were able to step in and impose their own regulations.
The Rockefeller Foundation recently released the "National Covid-19 Testing Action Plan," which included the creation of an "infection database" that could be accessed by employers, schools, TSA, and those scanning tickets for entry into sports or music venues. This could allow the economy to reopen, COVID negative individuals to enjoy social gatherings, and life to continue in a way that might actually start to feel normal long before a reliable vaccine is developed. Given that a vaccine is likely to take at least 18 months to become available, this may sound like a very tempting option. We all want aspects of our pre-COVID lives back.
Though The Rockefeller Foundation didn't site the adult industry as inspiration, there are some clear parallels. Porn was, after all, able to create a system that allowed them to successfully function despite a deadly epidemic raging around them. Could the porn industry help implement such a system to help us reopen amid the Covid Crisis?
The article points to one potential stumbling block. It says "Yet for all of that expertise, it would be hard to imagine the Trump administration, or state politicians, reaching out to the porn industry for guidance." Adult Entertainment is so stigmatized by conservative politicians, that they actually held up the COVID19 stimulus package (known as the CARE ACT) in order to specifically exclude industries that cater to the "prurient interest," aka porn. Until even conservative Americans recognize that sex work is work, people outside the industry are unlikely to acknowledge such successes in the porn industry, let alone apply them to larger policies.
Furthermore, there are obviously differences between the rights of a performer who chooses to work in the adult industry adhering to industry standards voluntarily set forth by the industry they are in and the entire US population being subjected to invasive testing just to go about their daily lives. Conspiracy theorists are already positing that the virus is being blown out of proportion so that it can be used as an excuse to implement unprecedented monitoring by companies and the government. While that may sound a little tinfoil hat to those who've been personally affected by the virus, it's hard to imagine a better opportunity to gain widespread public support for massive surveillance.
In addition to these significant privacy concerns, there are also major risks for discrimination. These risks aren't hypothetical. They are already a reality for some in the porn industry. Fears over HIV caused the further stigmatization of so-called "cross-over performers" - men who do both gay and straight porn. Because HIV was particularly damaging to the gay community, it was known as a "gay disease" for a very long time. This both slowed governmental response to the epidemic and led to further existing prejudices about gay sex.
This prejudice has had many consequences for those in adult entertainment. Some men feel like they've been blackballed from mainstream porn after branching out into gay porn (which pays male performers considerably more). The PASS System helped legitimize pre-existing homophobia and stigmatization of cross-over performers and their partners.
We've already seen increases in hate crimes when President Trump and others referred to COVID19 as a "Chinese Virus." What happens to COVID positive individuals revealed by contact tracing? How will their privacy be upheld? Will they be treated fairly by the system that reveals them? How can we be sure this kind of system won't put them at risk of further hate crimes? Can we responsibly move forward without the answer to these questions?
We are now seeing that African Americans are being disproportionately affected by The Novel Coronavirus. It isn't hard to see how, in this current racially charged climate, something like the PASS System for COVID19 could lead to deeper divides between white and black communities. It could even further limit access to resources like in-person education, shopping, or jobs for black people. It could even restrict movement for the African American community.
In a perfect world, politicians other industries would learn from both the successes and failures of the porn industry when considering how to navigate the current pandemic. In reality, both are likely to be ignored. No one wants to acknowledge an association with the porn industry, let alone improve upon its system to avoid its pitfalls. Time will tell, but I'm not optimistic about what a PASS-like system would mean for the world at large.