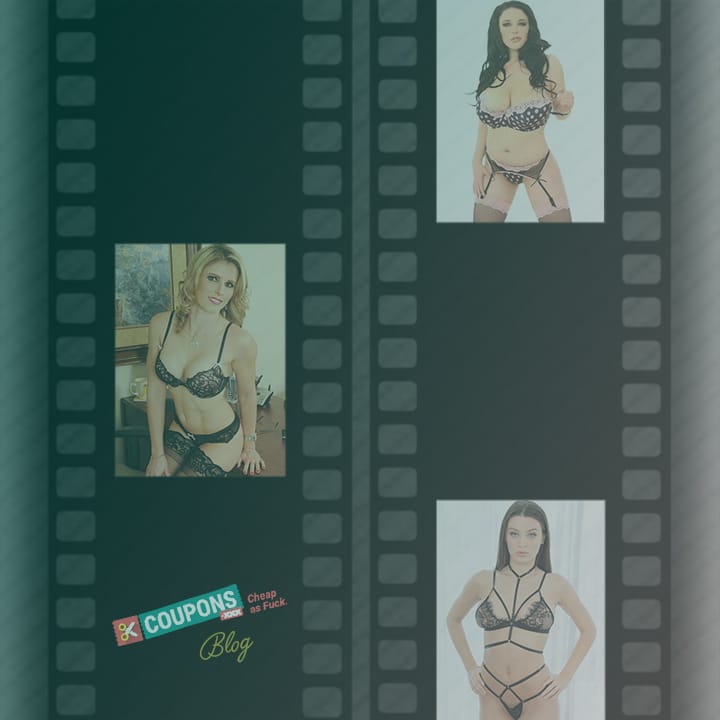 Oct 23, 2019
The Top 10 Grossing Pornstars of 2018
Reading time: 3.5 minutes
We at Coupons.xxx are always interested in tracking trends in the adult entertainment industry - from who took home an AVN Award, to covering search term trends, or even debunking myths propagated by far-right anti-porn lobbyists. We certainly aren't the only ones paying attention to the wonderful world of porn. Back in March, when we were busy rolling out our new Affiliate Program, The Adult Entertainment Broadcast Network (AEBN) revealed its list 100 top-selling pornstars for 2018.
Here are the Top 10 Straight Stars of 2018 are:
We start our list with a 40-year-old MILF from North Carolina. Cherie loves Xbox, surfing, swing dance, and playing with her 3 dogs. This athletic blond used to be a physiotherapist, so she's well versed in how the body works and moves. With over 300k followers on twitter, Cherie comes of as the more popular version of the hot mom next door.
At 46 years old, Brandi is the oldest MILF on this list. With long, bleach blond hair, large fake boobs, and perfect veneers, she's exactly what I picture when I think about a high-class cougar. She describes herself as an adrenaline Junky and sports enthusiast. When not shooting porn, Brandi speaks at universities about alternative relationships and the beauty of non-monogamy.
India is the single most productive female pornstar in the US, starring in well over 1000 scenes. She's also done some mainstream acting work. She is 44 years old and didn't break into the adult industry until she was 29. She got her start doing portraying various parody porn versions of Sarah Palin and, like many pornstars, focused on solo and lesbian scenes early in her career.
This bisexual beauty chose to reflect her Russian heritage in her porn name. Koshka is Russian for pussy. She is a stunning 6 feet tall, is just 23 years old, and has lovely 34 B boobs. She originally started camming as a way to spice up her life after relocating from Oregon to LA. With over 80,000 followers on Twitter, this Slavic hottie's star is on the rise!
This 27-year-old Sagittarius is a true Cali girl. Born and bred in the golden state, she currently makes her home in Sherman Oaks. With her long, silky hair a perfect B cup, she looks like a high fashion model. But don't let her appearances food you, Adriana is a cock-worshipping pornstar through and through!
Lena Paul has got to be one of the best things to come out of Florida in recent years. This busty 25-year-old started out pursuing a career in Latin American relations. She created a startup that secured deals between South & Central American governments and US investors. This incredibly savvy young woman originally saw porn as a way to help her finance her small business. However, she was so good at it that adult entertainment has become her primary career focus.
I immediately recognized her name from my recent review of Mom Drips. If I met her on the street, I'd have never guessed that this hot, blond MILF was actually 43 years old! This petite cougar is only 108 lb, despite sporting some ample DDDs. She was breaking into the porn industry back when DVDs were brand new, and no one had any idea how much porn would take over the internet. Today this mature, experienced hottie is proving that women over 40 have still got it!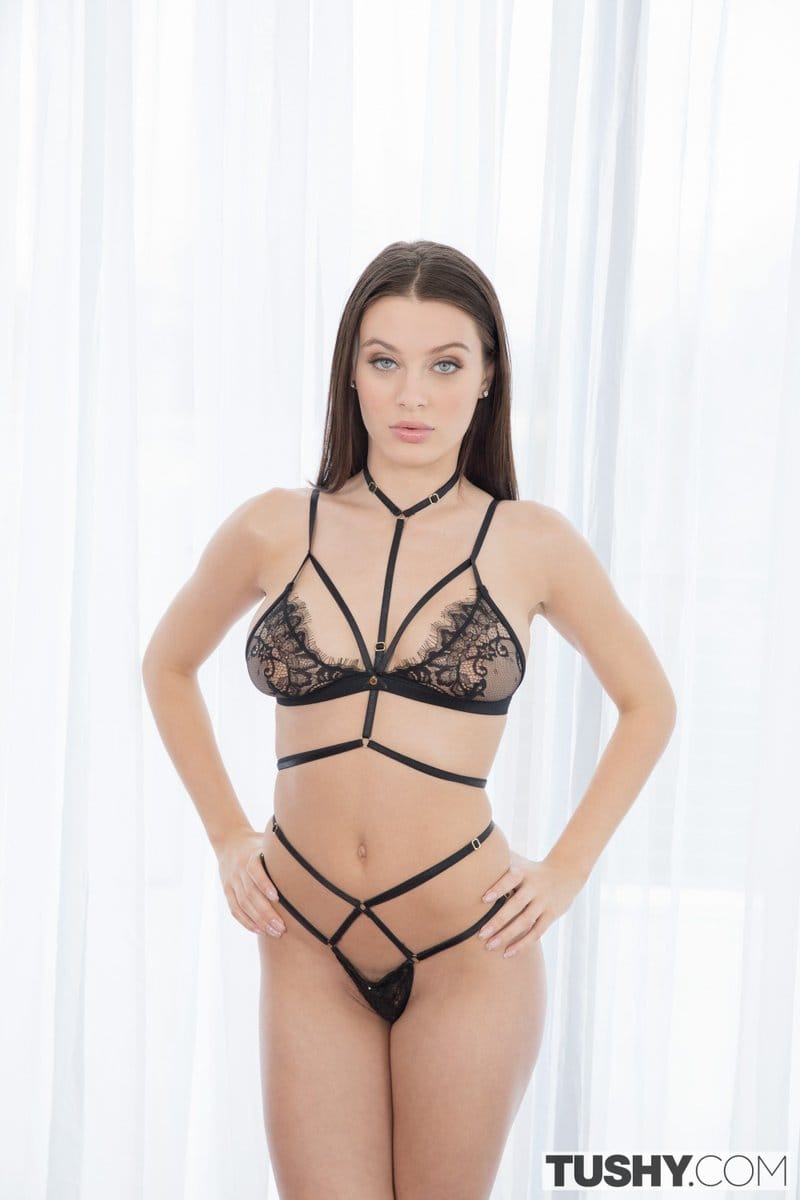 This hot up-and-cummer while have you screaming her name like you're in an episode of Archer. She's only 22 years old already making a huge name for herself. She has natural D cups, long, silky dark hair, and the most mesmerizing sea-colored eyes. She is known for her interracial porn scenes, her gag free deepthroat abilities and her appreciation of her costars' butts. Whether she's shooting a scene with a man or a woman, she just loves showing that appreciation orally! This sexy rim job queen is bound to make you feel dirty!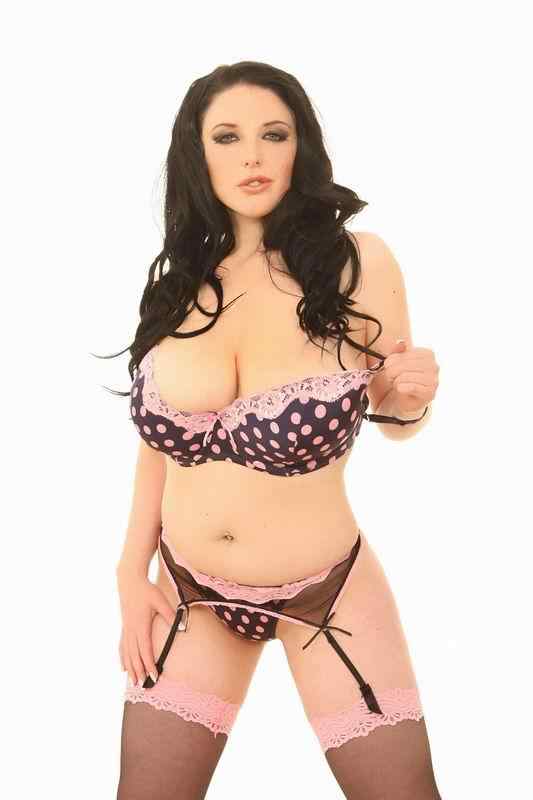 This Aussie proves that things really are hotter down under! With her long, sleek black hair, supple round lips, and enormous breasts, her appearance screams sophisticated bad girl. She couldn't wait to break into the porn industry, shooting her first film at just 18 years old while she was still in high school!

Now, she's 34 and has relocated to Los Angeles. She is busty, bisexual and best known for her solo & softcore scenes. Though these days, she's happy to ride a nice big cock (or 2) in front of the cameras.
Cory Chase may look like any other classy MILF. When you see her long, blond hair, confident smile, and hot librarian glasses, you may think she'd be most at home wearing a slinky little black dress and sipping champagne at some swanky soiree. Her appearance definitely brings to mind things one might associate with taste and sophistication. However, Cory definitely personifies the term "lady in the streets, freak in the sheets!"

This 38-year-old from New Jersey is no ordinary housewife! She's bisexual, is in an open relationship, and finds delight in the kinkiest fetish play! This femdom-goddess will have you worshipping her slim body, perfectly designed c - cups (yes, they are fake and they are amazing!). This sexy, mature, confident woman is proving that MILFs have more fun!
What do you think? Did your favorite pornstar make the list? Let us know in the comments!