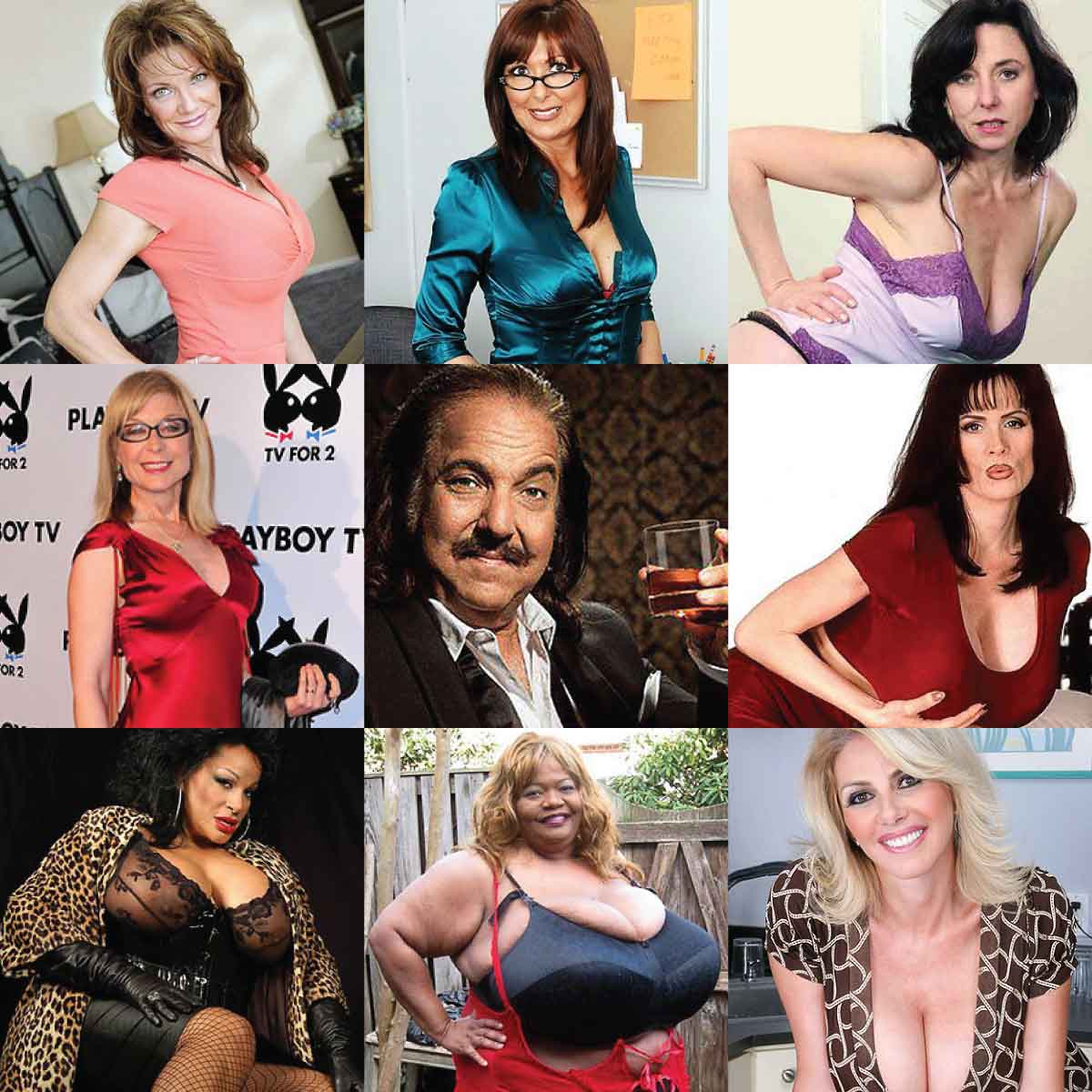 Nov 28, 2017
Top 20 Mature Pornstars Over 50!
Reading time: 5 minutes
Interested in what pornstars where like back in the Golden Age of Porn? We have a real treat for you this time! After a while of careful research, the complete list of the most famous pornstars over 50 years old is here. Pornstars may grow old, but their legacy never truly dies. Mature and stunningly sexy, they're still very much at top of in their game. Check them out below!
20. Deauxma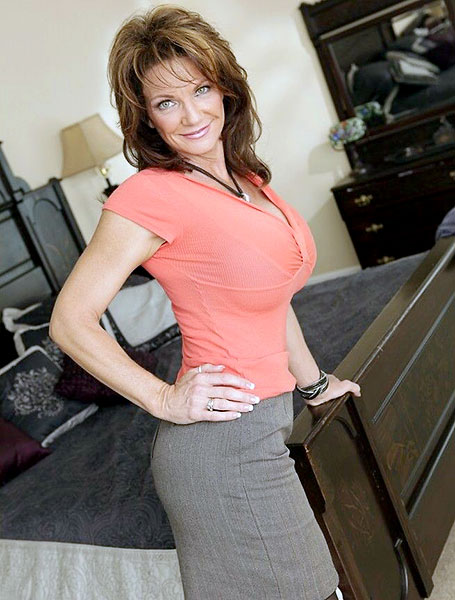 Deauxma (born in Würzburg, Germany living in San Antonio, Texas, USA) AKA Texas Cougar Deauxama is a matronly big bust performer. Her name is pronounced doe-mae although she sometimes pronounces it in just as Do me! After many years in porn industry, she created her own official porn site Deauxma Live. You can still find her performing in many videos by Naughty America & Girlfriends Films.
19. Kay Kummingz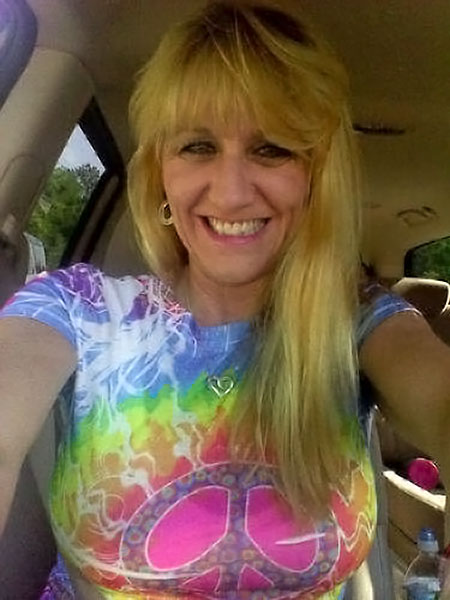 Hot Kay from New England, before entering adult entertainment industry, she worked as a network systems engineer for about 7 years. She was a college student and earned a Bachelor's degrees in Chemistry & Biology. She then began her career in the Bio-Medical Research field where she studied the effects of cancer drugs on known carcinogens via tracking their metabolism rate through the attachment of radioactive isotopes!
18. De'Bella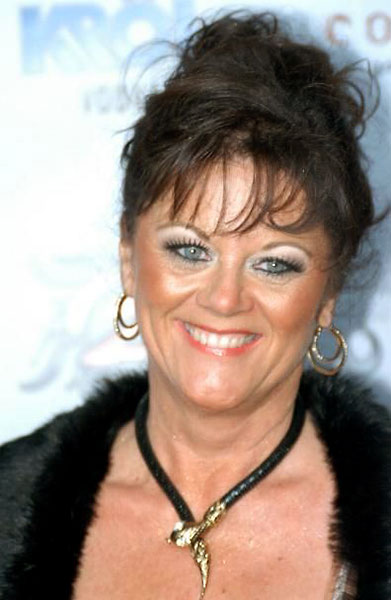 De'Bella (born November 2, 1956) from Blytheville, Arkansas, started her work when she was 50 years old. Her measurements are 34C-28-32. She did 26 films from 2006 until 2007!
17. Desi Foxx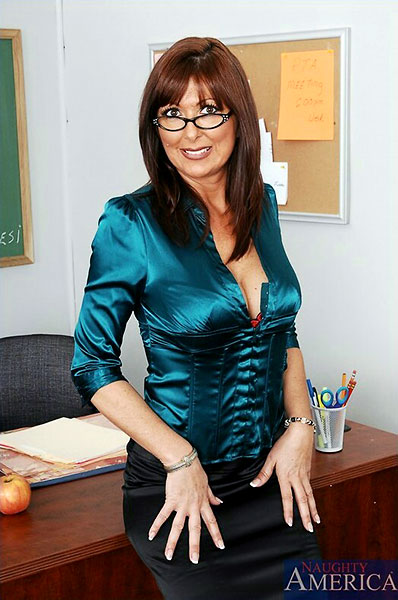 Desi (March 18, 1960, USA) is the mother of teen pornstar Elli Foxx whom she followed into the business in, apparently to keep an eye her. They promptly promoted themselves as being the first genuine Mother and Daughter porn star team and toured popular US talk shows - such as Howard Stern's show in advance of the release of their first video together. She continues to shoot for Naughty America (NSFW) to this day, making her one of the hottest matures in the business!
16. Dave Cummings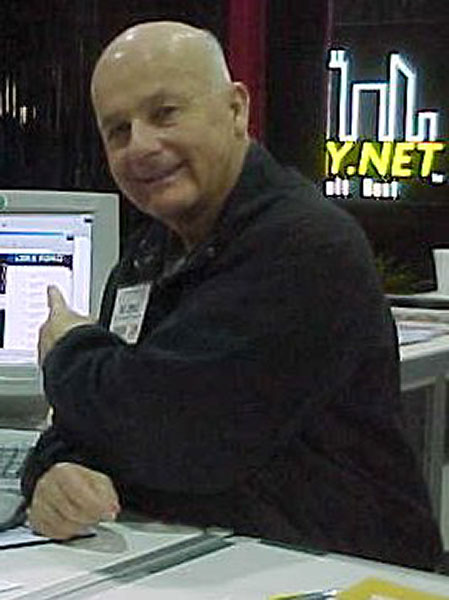 Dave Cummings (born David Charles Conners on March 13, 1940, in Saratoga Springs, New York, U.S.) is considered the oldest American still-performing professional porn star. He has both a Bachelor of Science degree in Economics and a Masters Degree in Public Administration, in addition to spending over 25 years as an officer in the United States Army, retiring in the rank of Lieutenant Colonel. He also his official site, which you can check out here (NSFW)!
15. Jeannie Pepper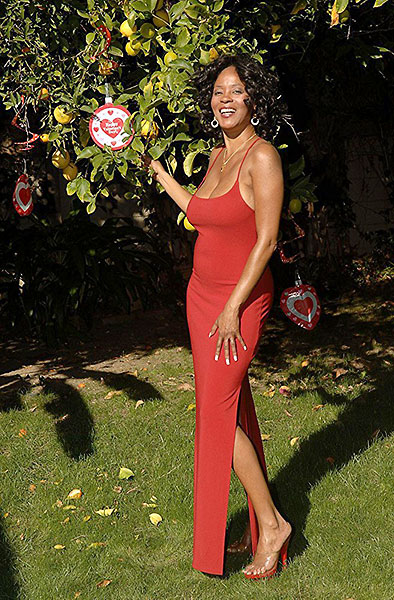 Jeannie Pepper (born July 9, 1958. in Chicago, Illinois). She began in the business in 1982 at age 24 and has appeared in over 200 adult films. She was still an active actress until 2007, participating in the mature adult genre.
14. Kimberly Kupps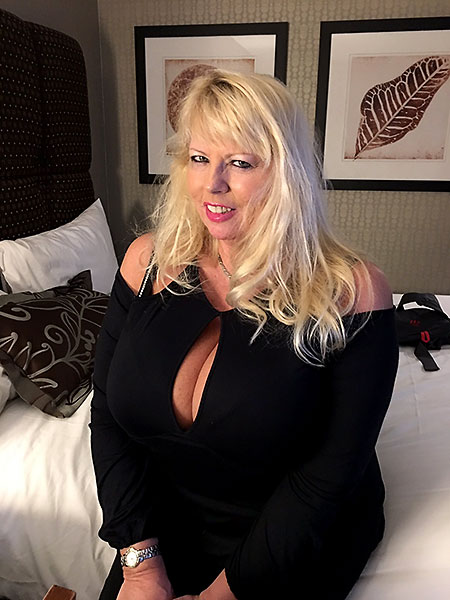 Kimberly Kupps (born September 6, 1955. in Wykoff, New Jersey) is an American porn star and exotic dancer, a proud owner of two huge round nipple pierced melons.
13. Lynn LeMay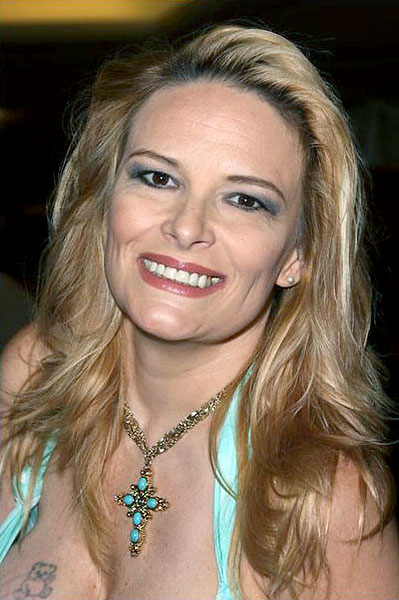 Lynn LeMay (born in Tacoma, Washington) in fall 2006 she founded the adult production company LeMayzing Pictures.
12. Rod Fontana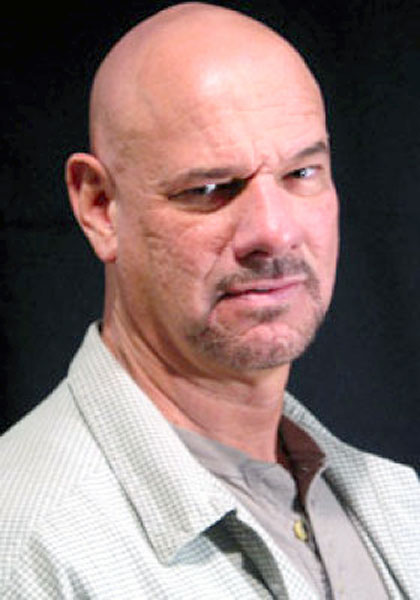 When it comes to the AVN Hall of Fame, Rod Fontana (born September 18, 1952) undoubtedly tops their email list of being among the oldest in the market. He retired in the industry (2008) at 58, going from porn to being a teacher in some institution or church within the U.S.
11. Sofia Stacks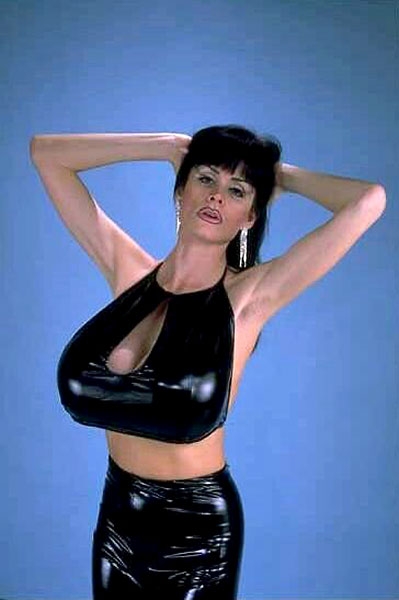 Sofia Staks (born January 7, 1959. in Minneapolis, Minnesota) is an American adult model, pornstar and booby dancer.
10. Karen Kougar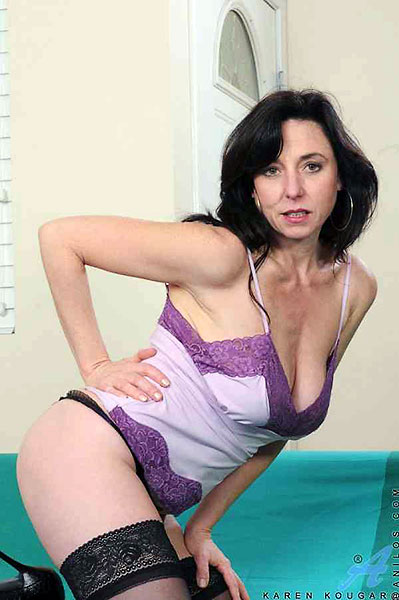 Karen Kougar (born July 12, 1962) is an American adult model and porn star from Miami, Florida. This sexy brunette is a proud owner of her big busty body, her measurement is 34DDD-26-36.

9. Penny Porsche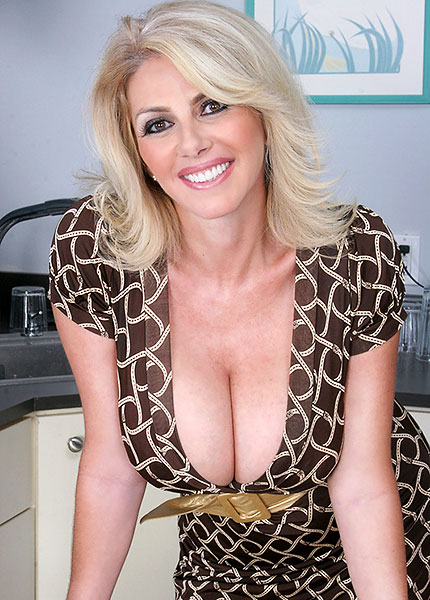 Penny Porsche (born August 21, 1961) is an American adult model and porn star who started in the adult business at the age of 43. Her 38F boobs are often a focal point of the videos. What made Penny a star in the adult industry are undoubtedly her natural beauty and a readymade fanbase for mature busty models!
8. Max Hardcore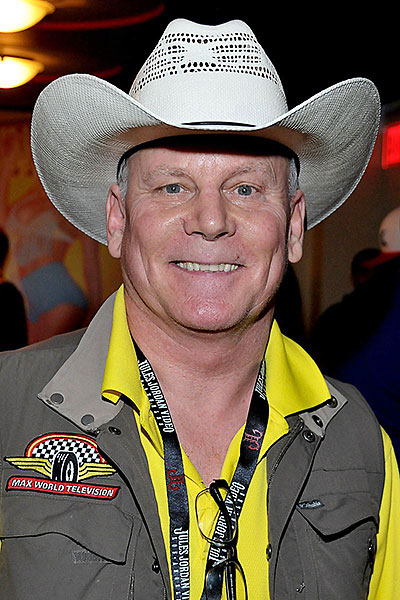 Max Hardcore (born Paul F. Little August 10, 1956) is a pornographic actor, producer, and director. He rose to prominence in 1992 with the film series The Anal Adventures of Max Hardcore, which in 1994 was awarded the X-Rated Critics Organization award for Best Amateur or Pro-Am series. He even stayed in jail for a while back in 2009 following a series of obscenity charges, only to be released in 2012! Since then, he announced his return to the porn industry.
7. Vanessa del Rio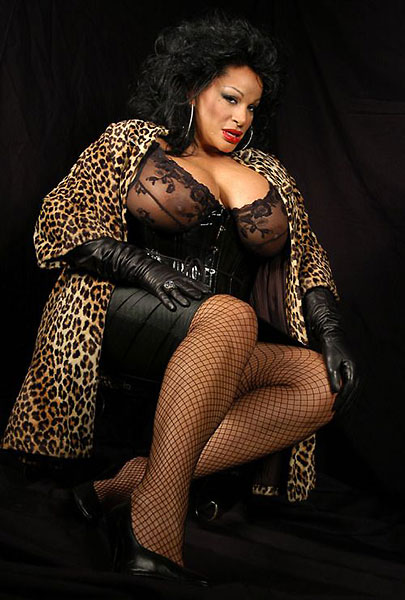 Vanessa del Rio was born Ana Maria Sanchez and raised in Harlem, New York, the daughter of immigrants from Cuba and Puerto Rico. She left a job as a computer programmer in her early 20s and became a waitress, then barmaid and go-go dancer. After a while, she finally decided to become a porn actress because they paid $150 a day, which was half of her rent! Prior to adult films, she also worked as a streetwalker and call girl.
6. Chessie Moore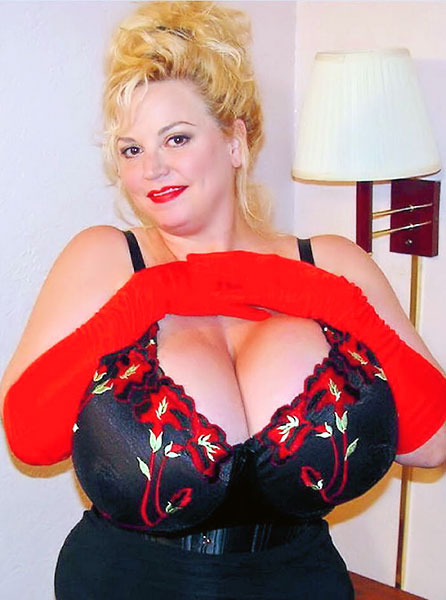 Born in 1959, she started late in the adult film industry, and her reasons for doing so are not quite clear. During her adult video career spanning from 1989 to present, Chessie Moore performed in more than 200 adult videos, and also directed a few! She has frequently demonstrated her front-bending contortionist skills by striking a pretzel pose, which she called a U-Fuck position, with one or both legs knotted behind her head.
5. Shigeo Tokuda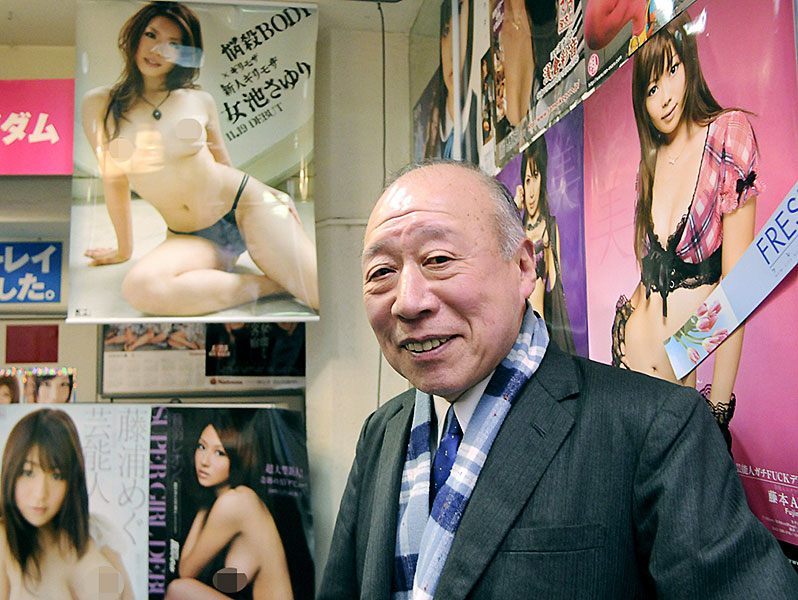 Shigeo Tokuda (徳田重男 Tokuda Shigeo) is the stage name of a Japanese male adult video (AV) actor. He has been described as the king of elderly porn in Japan. According to Wikipedia, his wife only suspects he might be a pornstar after 45 years of marriage!
4. Norma Stitz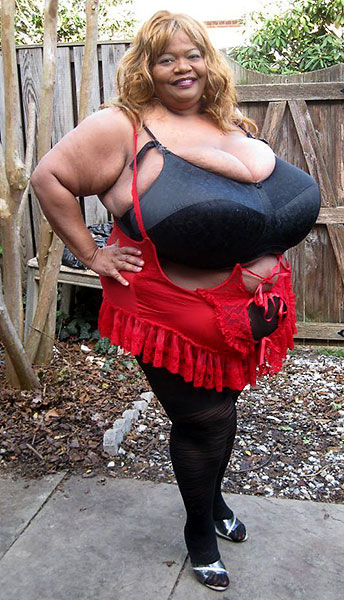 Annie Hawkins-Turner, better known by the pseudonym Norma Stitz, is a website entrepreneur and fetish model. Her stage name is a word-play on the phrase "enormous tits". Her breast size is said to be 102ZZZ, and each of her breasts weighs around 56 pounds (25 kg).
3. Persia Monir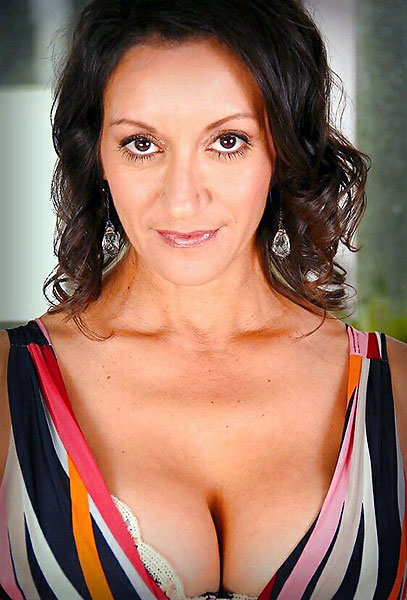 Persia Monir was born on September 27, 1958. in Oklahoma City, Oklahoma, USA. She went to Nursing School and worked in Critical Care for 15 years. This sexy mature pornstar now performs as a dancer and stripper!
2. Ron Jeremy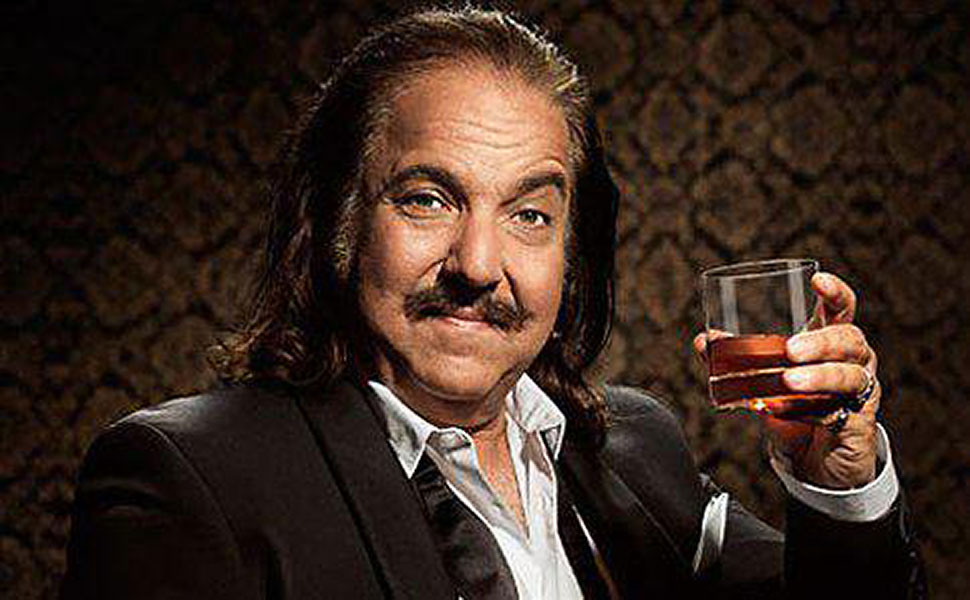 Ronald Jeremy Hyatt (born March 12, 1953), known by the stage name Ron Jeremy, is an American pornographic actor. Nicknamed & The Hedgehog, he was ranked by AVN at number one in their The 50 Top Porn Stars Of All Time list.
1. Nina Hartley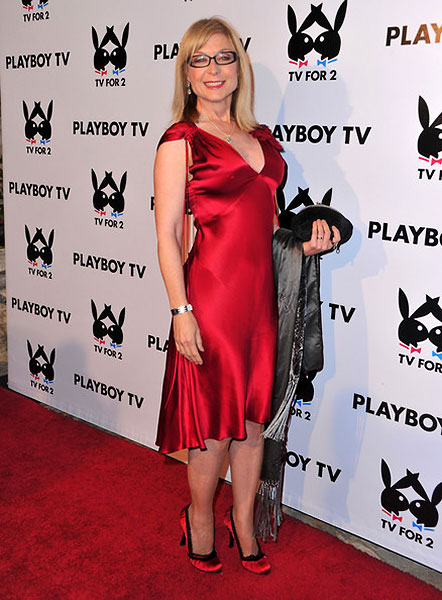 Nina Hartley (born Marie Louise Hartman, March 11, 1959) is an American pornographic actress, pornographic film director, sex educator, sex-positive feminist, and author. She remains active in the industry today, doing maturely themed shows like Nina Hartley's Guide.
If this list of mature pornstars is working for you, maybe you should check out our list of Mature/GILF porn sites or MILF porn sites and find out all about each site in our honest reviews. By having a subscription to your favorite adult site you will always be able to stream newest scenes with your favorite porn star in the best quality. Don't worry, with our discounts, it's Cheap as Fuck!
DISCUSSION: Would you add or remove anyone from the list? Who's your favorite pornstar over 50?