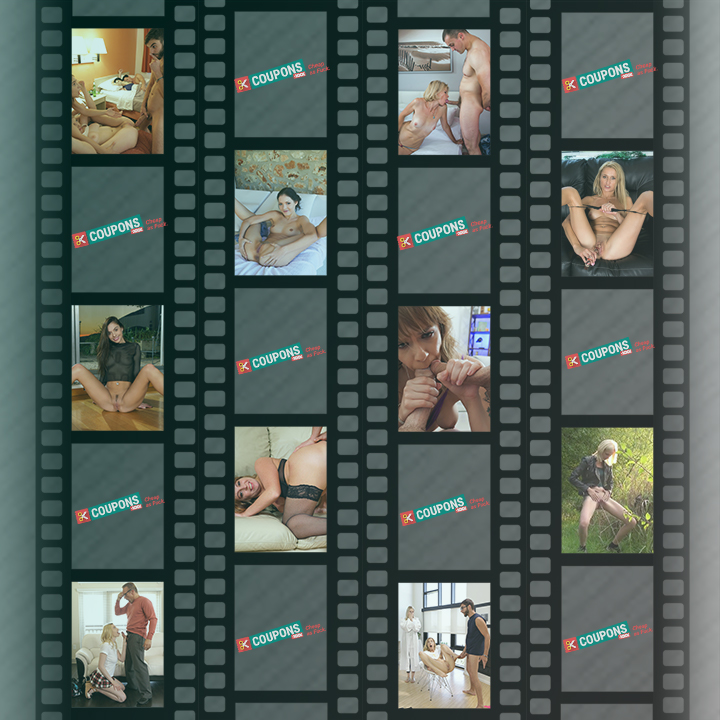 Jan 08, 2019
Top Porn Trends of 2018 - Part #2
Reading time: 5 minutes
Porn has existed since the dawn of man, in some form or other, but it's always evolving. Technologies change, cultural attitudes shift - both effecting way porn is made and distributed. Want to stay current and know what is happening in porn right now? We've got you covered! In a previous blog post, we touched on 5 of the top 10 biggest trends in porn so far in 2018. Namely, we discussed how female consumers are changing the industry, how incest porn is taking the world by storm, that BDSM and BBW porn is growing in popularity, and that preferences are changing when it comes to actress's ethnicities. Well, this is the second half of that list! Here are, in no particular order, the next 5 biggest trends in porn in 2018.
6) Who's Watching?
In our previous list, we started to touch on how emerging markets affect porn trends - namely how women across the world are starting to watch more porn - but it really cannot be stressed enough how much porn has become a global game. This is in part because Americans are actually viewing less porn than they used to. You read that right! According to XHamster, they had a 6% decrease in US viewership over the past 12 months. South Korea, on the other hand, has shot up 334%, making it suddenly one of the most coveted global markets for porn producers. Indonesia, Saudi Arabia, Russia, India, South Africa, The Philippines, Palestine, and Argentina all experienced double-digit increases and are considered strong, emerging markets as well. You can expect even American producers to start marketing hard to Asia and the Middle East in the near future. And who can we expect to be making this speculative future porn?
7) Actress Owned Production Studios
Big porn production studios are out. More and more porn stars are getting behind the camera and starting their own studios. This gives them more creative control and autonomy. By starting their own companies, they are free to make the porn they want to make. They can write and direct their own films, or hire people they legitimately want to work with. Longtime porn star, Tasha Reign, launched Reign Productions in 2012. She did this in order to have more agency in her work, and produce fun, sex-positive films.
While the intention for many actresses who launch their own companies may be to improve their working conditions while potentially increasing their profits, there are some side effects. In the previous post, we mentioned that more women are watching porn and experts speculate that one reason women might be tuning in (and turning on) to porn these days may just be that female produced porn appeals to them more.
If these small, porn-star owned companies are profitable, give actresses more agency, and appeal to an important growing market of female porn-watchers, why weren't actresses starting studios all along? This is mostly due to shifting technologies. Cameras and other production tools are becoming smaller, better and more affordable. In addition to providing access to an increasingly diverse group of new porn producers, technological advances have also affected what type of porn is being made. Which brings us to...
8) Technology Driven Porn
About 10 years ago, the cell phone camera brought us a sudden onslaught of grainy, dimly lit amateur porn. Lo-fi was so popular, it completely eclipsed bigger budget high production porn. This style is still thriving in places like PornHub. However, as technology advances, we are seeing a new generation of high production value porn being made. Instead of the big, high budget feature length DVDs of yore, we have small, independent studios creating online content using top of the line equipment. The two big categories utilizing tech to its fullest right now are so-called "glamporn" - meaning glamour porn - and virtual reality.
Virtual Reality has been the big promise in the porn industry for decades, but we're finally starting to get some producers trying to make it happen. It's been one of the biggest trends of 2018, with sites like PornHub, VRcosplayX and SinVR creating VR content. Now, if you look through some of these videos, you'll find that it's pretty much just glorified POV porn at this point. However, some porn producers are trying to bring porn into the 21st century with some truly immersive experiences.
Glamporn is less cyberpunk, but no less reliant on modern technology. Small producers are suddenly able to take their production value to heights Hollywood films couldn't have imagined 20 years ago. We're talking about well lit, gorgeous high def footage. Some even incorporate elaborate storylines and are basically mini-movies with hardcore sex. I was recently reviewing one such production, NarcosXXX. This is a multipart, fully scripted episodic series about the Colombian drug cartel that just incidentally is also a porno. Each episode starts out with gorgeous drone footage of the city before launching into actual character development and a soap opera-esque plot… which includes a lot of firey Colombian chikas getting it on. While it doesn't seem to be a direct parody of the popular TV show, Narcos, it is clearly trying to capitalize on the show's audience. Which brings us to our next big trend.
9) Parody Porn
If you can think it, there's porn of it, right? While porn versions of popular films have been around for ages, they have been blowing up the industry in 2018. In fact, a Cracked article about porn trends claimed that many people who watch a new film - be it in the theaters, Netflix, or illegally pirating - then immediately search for the porn version of that same said movie.
They say imitation is the sincerest form of flattery. It isn't just films being treated to the parody porn compliment, tv shows, and even video games are being pornified, too. In fact, when the popular online game Fortnite experienced some technical difficulties and was offline for a number of hours, searches for Fortnite Porn surged through the roof!
It's pretty clear that our interests outside of porn affect our viewing habits within the adult content world, which brings us to our final 2018 porn trend. We have saved the most disturbing trend for last. What porn trend is more disturbing than incest you might ask?
10) Trump
Ok. I'm not claiming that Trump the person is more disturbing than incest the real-world problem. However, even Trump supporters must admit that portly old white dudes with cheeto esque hair should not be trendsetters in the adult film industry. How exactly is Trump trending in the porn industry? Well… many ways, it turns out.
Firstly, internet searches for Stormy Daniels have soared through the roof since news broke indicating that she may have had an affair with The Donald and that Trump's attorney paid her off in order to get her to sign a non-disclosure agreement. Stormy Daniels, despite being a veteran of the porn industry, has never been so popular.
Also, it seems that many items in the news cycle seem to be triggering people to look up porn versions of various news stories. This isn't that surprising, I suppose, in a world where people google porn versions of movies right after seeing them. The news has, for better or worse [cough, worse. Definitely worse, cough, cough] become increasingly about entertainment. So, for example, when news broke that the Russians may have a videotape of Trump enjoying a little urine play, millions of people went and searched for golden showers porn. When Trump was campaigning against Clinton and began the chant "lock her up!" people started searching for "lock her up porn."
Lastly, Trump himself is obviously ripe for parody. Comedians love to hate him. Ratings have gone up for all the comedy news programs and late night talk shows since Trump declared his candidacy and - as previously mentioned - parodies are huge in the porn industry right now - POTUS is no exception. Many, many producers have chosen to stick their actors in boxed Mac n Cheese colored hair pieces and turn them loose on their pornstars. God help us all.
Can't get enough porn trends? Well, neither can we! Now that we've laid out the broad-stroked and shown how some of these trends are connected, we're going to be diving in a bit further with some of the biggest changes. That's right folks, we'll be going in deep. That is, we'll be providing more detailed posts on some of these trends and how they are shaping the adult entertainment industry.