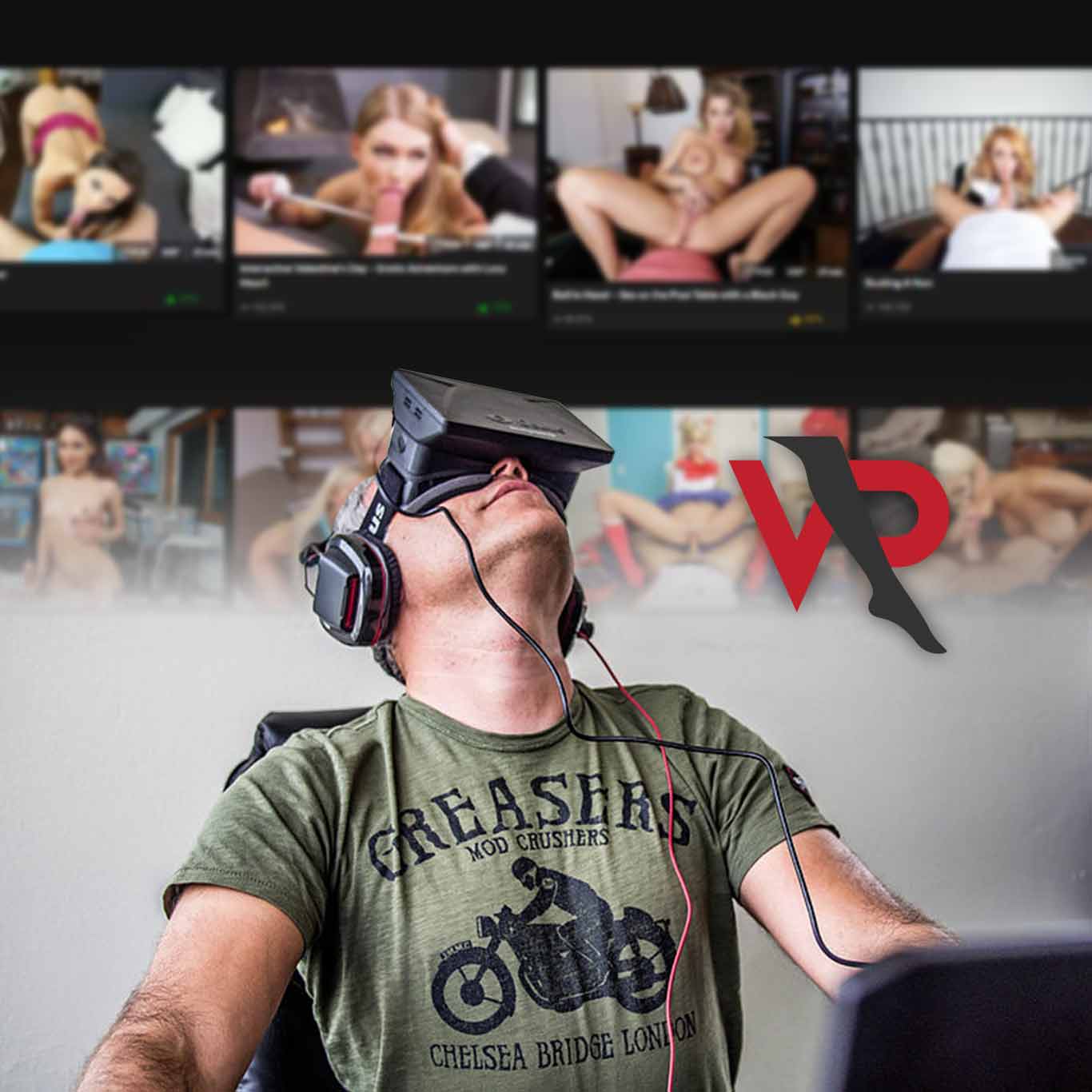 Mar 02, 2018
VR Porn - Getting You Laid!
Reading time: 2 minutes
Porn has made a great many strides from its humble beginnings, from magazines to first videotapes where you could enjoy the next best thing to actual sex! Today we're bringing you a step further in that wild and imaginative dream, offering a chance to experience a virtual revolution. VR Porn has been the newest trend to catch internet by storm, as a lot of mainstream devices hit the market and opened up endless marketing possibilities. Labeled as the next step in the development of the adult industry, there are complex implications here as to what this means in ways of sexuality! Today we'll explore the main ones, and talk more about the most popular niches and demographics of its user base.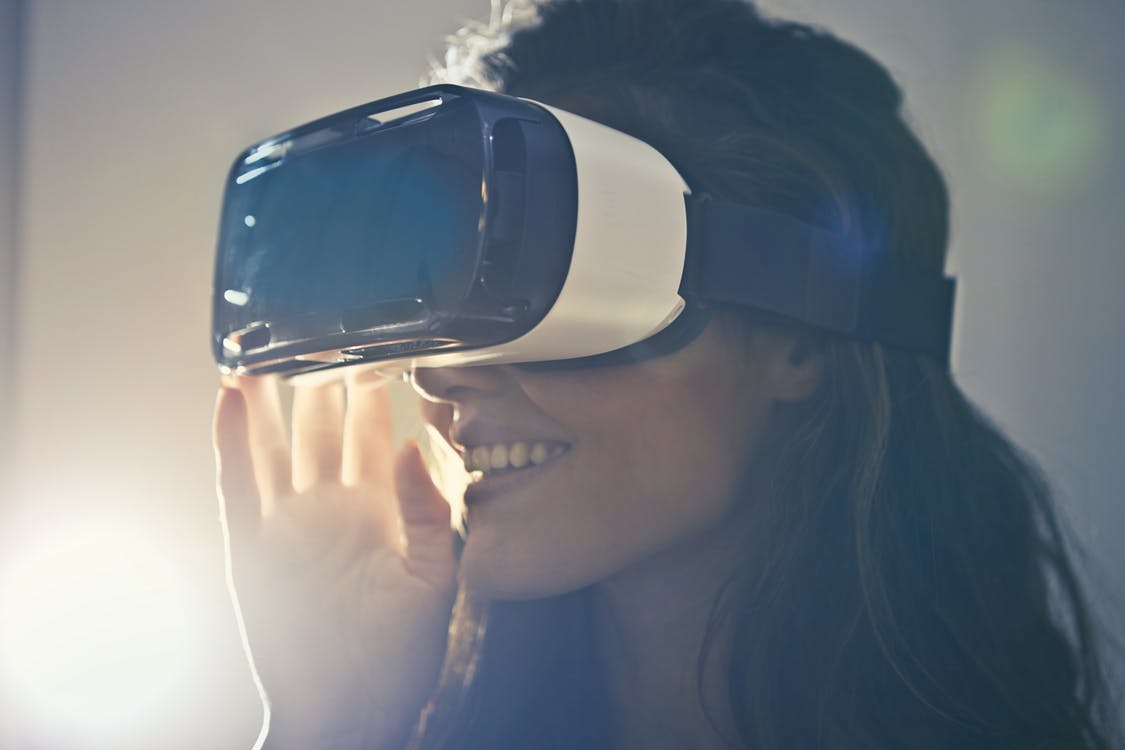 A Classic VR Headset
Where does one draw the line between romance and sex, intimacy, and loneliness? That's an age-old question, to be sure. There's a large percentage of people out there at any given point in time looking for a connection, and the means that will allow them to connect! The answer may just be closer than we all taught, with the development of virtual sex pleasure products. In its rudimentary form, VR is a way to escape reality, reshape it to the way you want it to be. That's where the point of view imagery helps a lot, giving the general sensation of being there! The only thing currently lacking is the fact you're not actually connecting to other people over vast distances - just jumping into videos. What does this all mean for the general idea of intimacy? It's changing once again, by allowing people to experience something from a first-hand perspective. Immersion plays a key role here, giving a sense of belonging. Too many singles this exact feeling is something priceless and can not be measured by any amount of money! One of the things that make VR so great is not that you're selling porn - you're offering intimacy and immersion.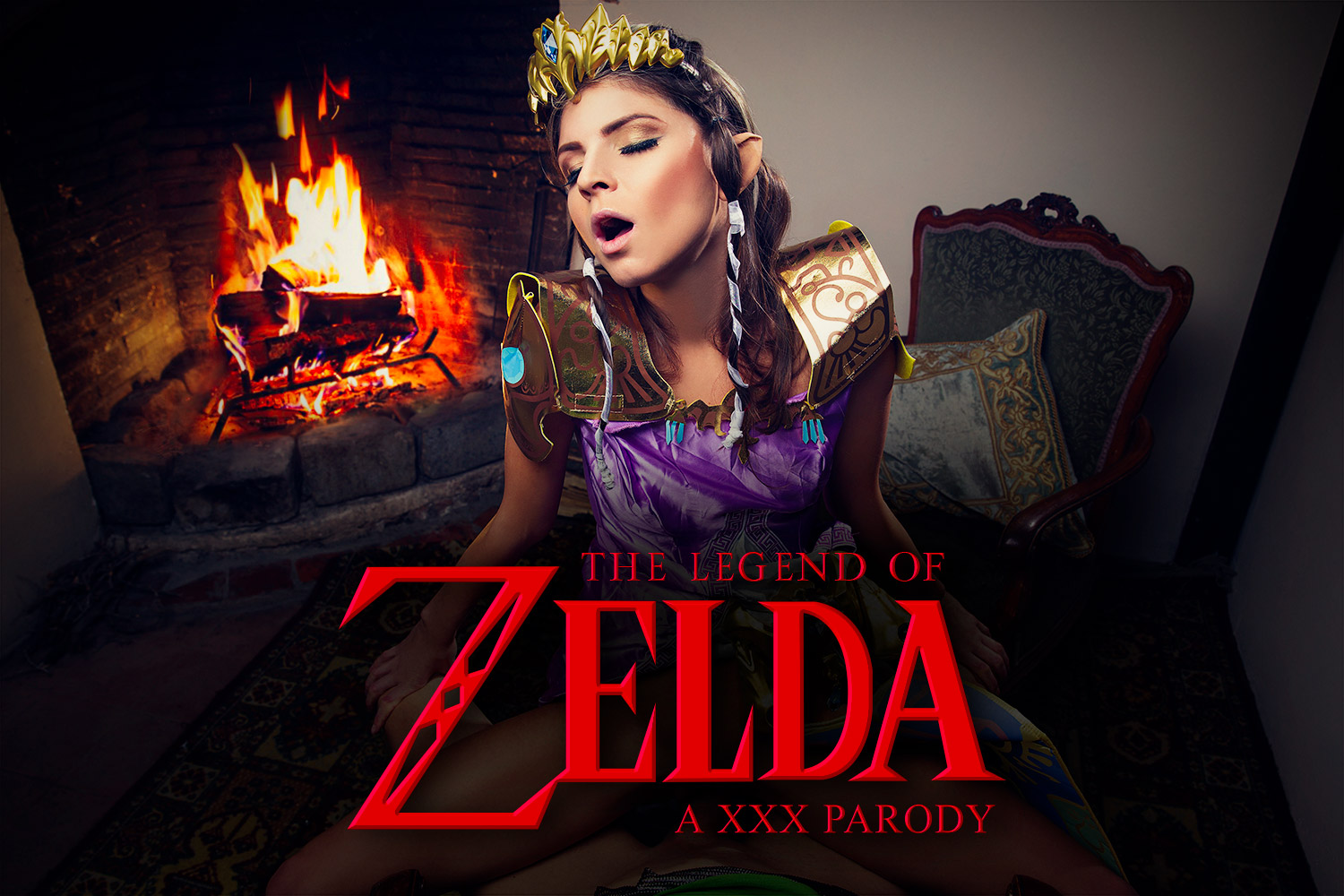 Immersive VR content - cosplay, is quite popular in Japan! (source: VRCosplayX)
You may be wondering, what age groups enjoy VR? According to the data provided by VRLaid, things here are quite straightforward. Like with any piece of technology, the targeted population here is mostly between 25-34 years of age! This doesn't come as much of a surprise as most of the working young adults are in a way technologically curious. Exploring new depths and seeking new challenges, they make for the perfect group to popularize this exciting advancement in the industry. What about the others? The second runner is the 18-28 age group, just falling short by a margin of 20 percent. This is largely due to budgeting, as VR gear doesn't come as cheap as you'd imagine! While we wait for the mass production of a wide range of devices, I'm afraid that a lot of teenagers and college kids simply can't afford it. Other age groups mark an expected gradual decline, all the way to the 60+ years one - where the numbers are only 1 percent of total traffic.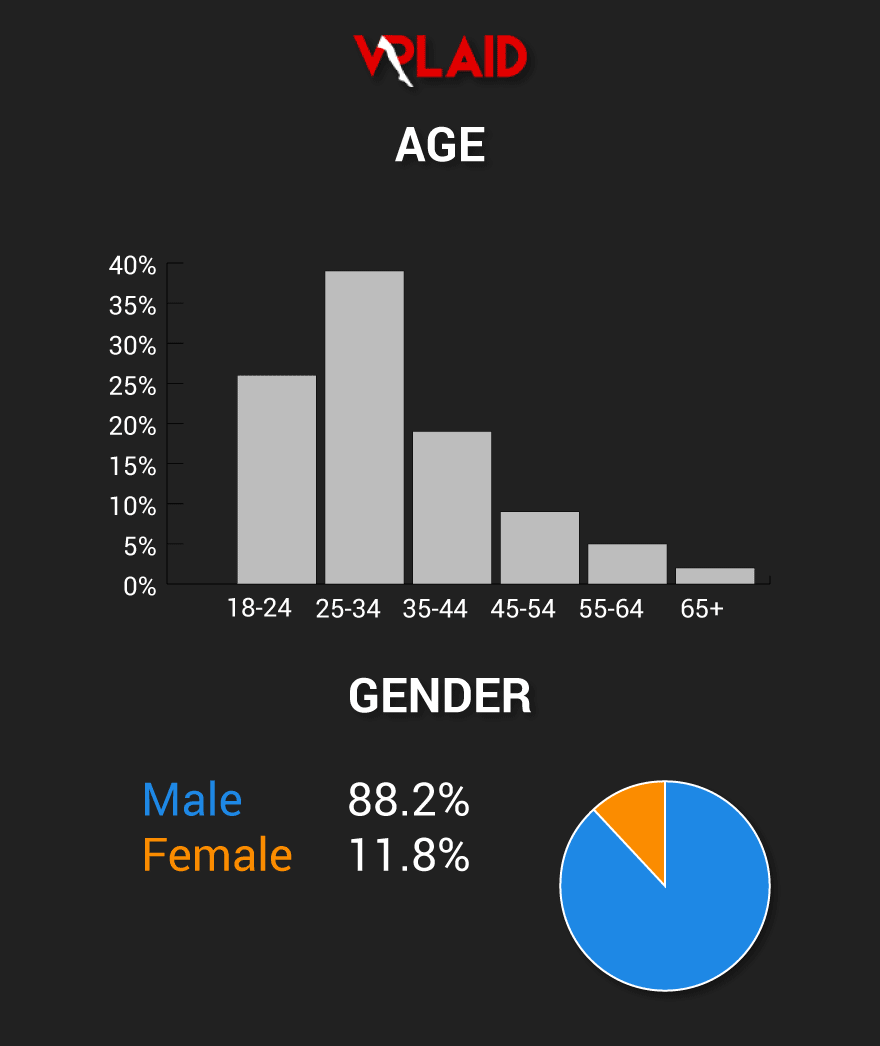 VR Porn Demographics (source: VRLaid)
Now we're got demographics down, it's time to see what kind of niches are involved here. The data suggests that when there's a VR Porn Tube site involved, there's something for everyone's taste! If we're talking about straight ones, the frontrunner is most definitely striptease. Sensual and slow, just the thing you'd expect to get you in the mood for something erotic. There's also any number of specific niches like anal or big boobs here. Both target the age-old fixation in men, brought to a whole new level with the immersive scenes that will let you control the narrative! Followed by fetishes like stocking or feet, it's the visual aspect that helps create the sensation of smell here, making this an unforgettable experience for all naughty lovers out there. We're left with straight categories that involve Asian, cumshot, and lesbian. These are either related to other ethnic-specific preferences, the love for creamy endings, and girl on girl action. Only a fragment of what you might experience using VR technology, in any case. If we were to talk gay and tranny content, it may come as a surprise that these categories ranked first on the popularity scale on VR Laid. This can be largely attributed to the clear lack of tranny and gay content when there's VR involved, making way towards a new and exciting market. Trans VR Porn and Gay VR Porn are something you don't miss out on!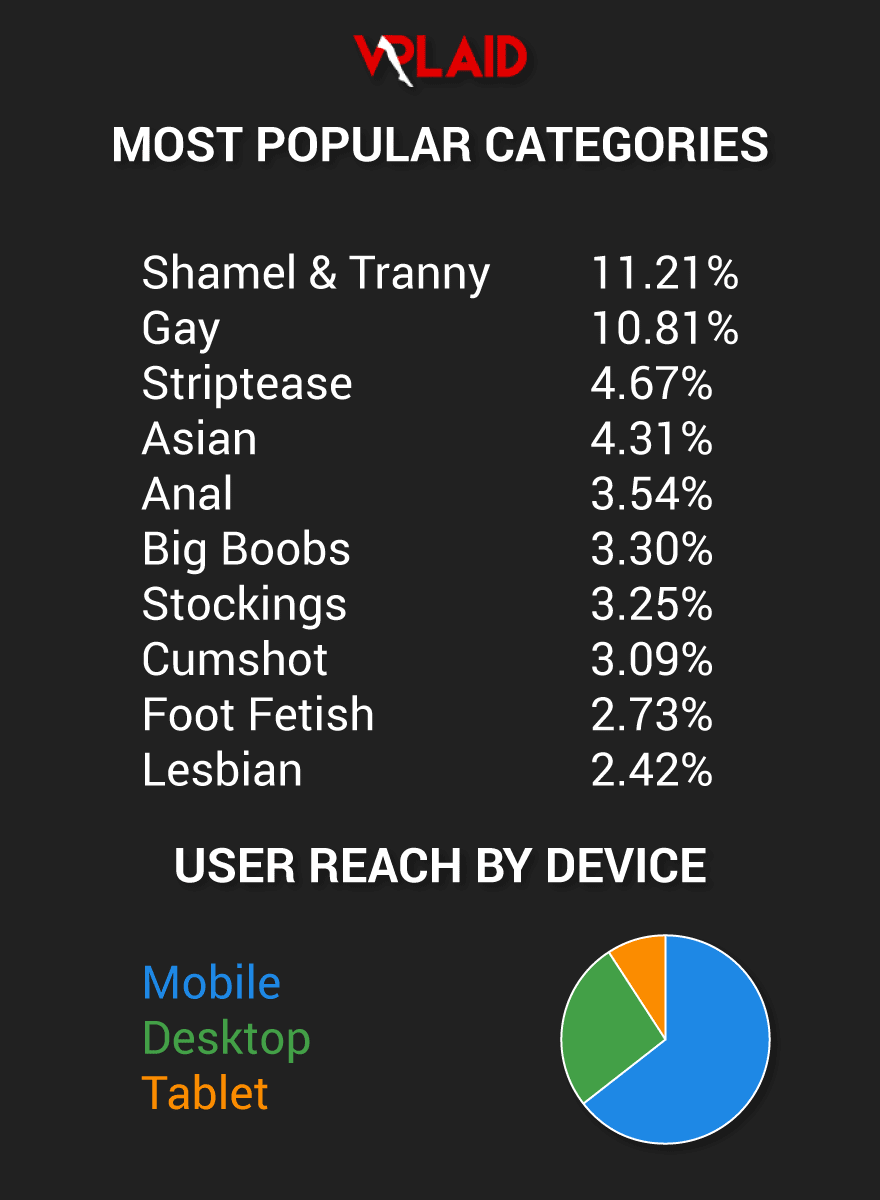 VR Porn Popular Categories (Source: VRLaid)