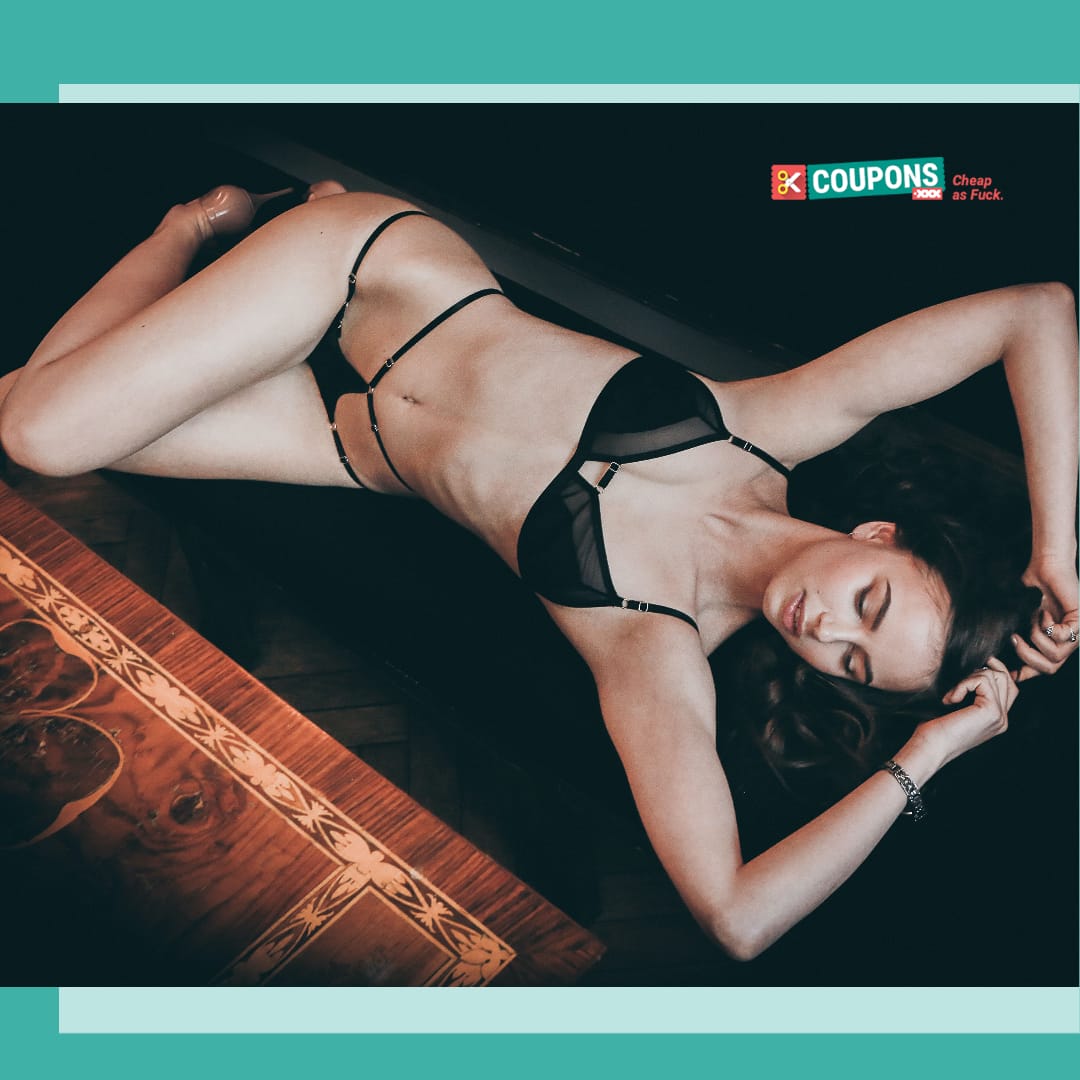 Jun 29, 2020
What are The Best Female Friendly Porn Sites
Reading time: 4.5 minutes
The year is 2020 and the so-called "experts" are finally piecing together is that women actually want to watch porn. We may not be as visually stimulated as our male counterparts, but that doesn't mean there isn't plenty there for us.
That said, what women are looking for in porn isn't always the same as what men want. This can be a bit of an issue when browsing for porn since, traditionally, the porn industry has been helmed by men with only male audiences in mind. That's finally starting to change.
Unfortunately, even industry giants like PornHub with all their analytical data don't always get it right when it comes to what women are looking for. It isn't all about soft lighting and bullshit fake romance. If women wanted to get off to a lifetime movie, we wouldn't turn to porn. So what is it exactly that women are looking for when it comes to porn? We here at Coupons have some ideas.
What Makes Porn "Female Friendly"
First of all, women are diverse. We aren't all looking for the same things in porn, any more than we're looking for the same things in sex. Too many "female-friendly" porn sections think that women must be super into very boring, vanilla, missionary-style sex when this absolutely isn't the case. When you look at the data, you'll see that women are often into super kinky categories like bondage and incest porn.
Because of our diverse tastes, it's easier to categorize "female-friendly" porn by what it isn't. Women are looking for porn which isn't misogynist. Does the video slut-shame its female participants? That's not exactly female-friendly. Is the setup derogatory, like "see what these crazy bitches will do for cash?" Again, not very female-friendly.
The biggest thing though, more important even than not degrading women through language or concept, is that in order for porn to be truly female-friendly, her pleasure cannot be disregarded. The female participant is not a receptacle for male pleasure. We don't want to see fake orgasms and moaning from sex that looks awkward, boring, or even unpleasant for the women involved.
Lesbian porn is by far the most popular genre among female viewers. Some of that may be because many female viewers are attracted to women, but I know tons of straight women who'd rather watch lesbian porn, because - by definition - it cannot be about women servicing men. Lesbian porn put's a woman's pleasure front and center, which makes it (shockingly) more appealing to women.
Also, while I mentioned earlier, women are often considered less visual when it comes to porn, that doesn't mean the visual elements should be ignored. If anything, it means we're pickier. We may not all be into soft lighting and candles, but we want to see what is going on. Women actually look at genitals considerably longer than our male counterparts, who are more inclined to focus on the faces of the performers. Porn where female genitals are prominently displayed, tend to play very well with female viewers because we can relate specifically to what is happening.
Oddly enough, gay male porn is also often more appealing to women than heterosexual porn. Sure, we can't relate specifically to the pleasure male genitals are receiving, but it is certainly one way to avoid the misogyny you find in much heterosexual porn. Women cannot be degraded if they aren't even present.
Lastly, we probably don't love the boring, played out "pizza delivery boy gets rewarded with a blowjob" plots that so many porns like to rehash. Let's face it, most dudes are pretty over this too. Porn writers focused on men have been allowed to be lazy because it assumed that men don't care about the plot. While this premise is in and of itself questionable, women, in particular, seem to appreciate more creative fantasy porn. Knowing the context not only deepens the fantasy, but porn that takes the time to actually build these elements are also less likely to speed past sex acts that men like to think of as "foreplay" and women like to think of as "the part of sex where we are actually more likely to get off."
To summarize, women want porn without misogyny, that focuses on female pleasure, female genitals, sex acts that are pleasing to female genitals, and maybe some fun fantasy plots thrown in there for good measure. Ok, so that takes care of the general. Now let's get into some specifics. Are there specific sites that are especially good for female porn viewers? Do Coupons have any recommendations? Of course, we do!
Coupons Recommendations for Female Friendly Porn
What is it?
YouPeg isn't actually a porn site, exactly. It's called the "Pinterest of Porn" and works much the same way the popular social media site does. Basically, it allows you to collect and save porn you like from around the web.
What Makes it Female Friendly?
Aside from mimicking Pinterest, one of the most female-focused social media sites, YouPeg also may be more important for female porn viewers than male. Most porn is created with men in mind, and while there are plenty of picky guys out there, a lot of dudes I know can pretty much get what they need from any good porn site with a decently large database. Search terms and categories are designed by men, for men.
I know for me personally, what I'm looking for isn't always summed up neatly in a category. Going off of what we discussed above, it can be really challenging to do a google search for "porn that doesn't slut-shame pornstars." Finding porn that satisfies female viewers can take a bit more creativity, and a lot more clicking around. Since it takes more work, you don't want to lose the sites you like, and you may not exactly want them bookmarked on the family computer. YouPeg takes solves all of that.
What is it?
Hot Movies for Her is a porn site specifically designed for women. It has a huge archive of over 225,000+ films and allows you to view 20 minutes for free.
What Makes it Female Friendly?
This site focuses on scripted porn scenes and series that depict real female pleasure. It also works with a number of studios where women have a significant creative role behind the scenes - studios like Girlsway and Bruning Angel Entertainment.
What is it?
Artful, erotic glam porn with an emphasis on solo and masturbation videos.
What Makes It Female Friendly
The focus is clearly on female pleasure. The vast majority of the sites are on erotic female masturbation videos, though there are plenty of lesbian videos as well. The handful of heterosexual videos they have do not neglect female pleasure, either. What's more, MetArt has plenty of female creatives working behind the scenes as well, including one who pinned this guest blog for us, all about female pleasure.
What Is It?
This is a porn site helmed by a feminist porn producer and sex blogger, Lucie Blush. Lucie entered the world of adult entertainment in part because she was dissatisfied with the boring, mechanical porn she was able to find. This site is all about sexual intimacy and erotic desire.
What Makes it Female Friendly?
The tag line of Lucie Blush's blog is "Confessions of a Feminist Porn Maker." Her site isn't exclusively marketed towards women - plenty of men are dissatisfied with impersonal, obviously fake, demeaning porn as well. That said, this site is the very definition of a female-friendly porn site. It's full of real women, enjoying real, intimate pleasure. It's basically perfect.