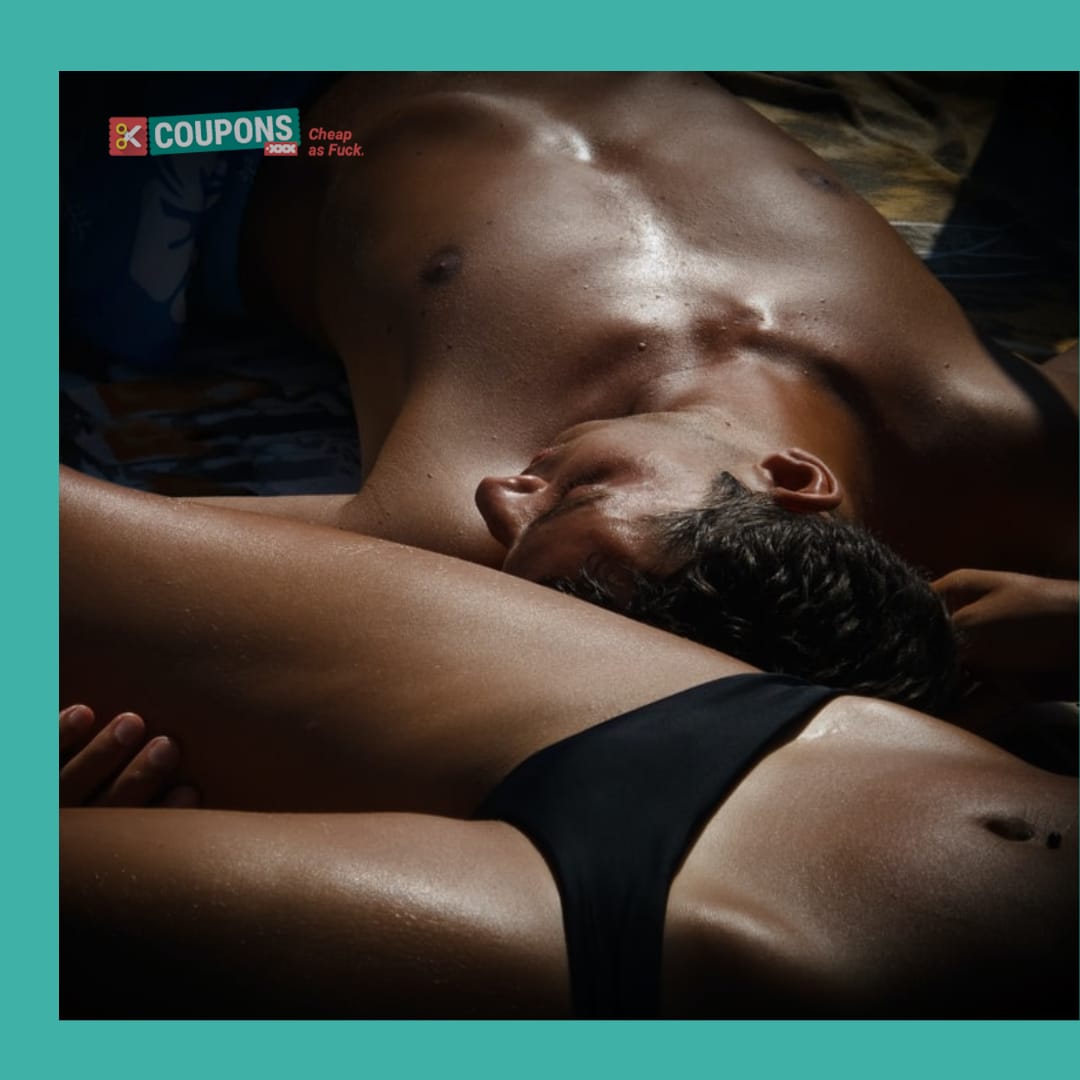 Jun 26, 2020
What are The Best Free Porn Sites?
Reading time: 3 minutes
We here at Coupons believe that the only thing better than really cheap porn is really good free porn. We know that many of our readers want to find a way to access really good, premium HD porn sites without having to spend any money. So if you're broke, but you don't want to waste a bunch of time skipping ads or sorting through grainy, dark, lo-res porn tubes, this list is for you!
If you'd like to browse through all over free porn offers, you can check them out here. However, we have a ton of options available, so if you don't want to click through a bunch of offers to see which are the best, keep reading!
What is it?
When you think of free porn, PornHub might be the first site that springs to mind. However, PornHub's free site is… something less than premium. It's full of short 5 minutes clips with no climax, has limited HD porn, let alone 4k porn options. It also has ads and offers no support for VR porn. PornHub Premium fixes all of that and comes with a bunch of extra features. It even offers support for smart sex toys and allows you to view their entire library on a Roku device.
What Do We Love About It?
PornHub Premium is everything we love about PornHub - the incredibly vast archive, superior site design, and near-limitless variety - plus a ton of full-length films in 1080p or even 4k. If you want an encyclopedic cornucopia of pornography, PornHub Premium is for you.
What's Our Deal?
When you sign up for PornHub Premium using our special offer, you'll get 9 days of unlimited access completely FREE.
What is it?
Think of FetishMovies as your one-stop shop for all the unconventional kinks imaginable. This huge database has over 225,000+ kinky fetish films and erotic photos. This site has BDSM, foot fetish porn, pegging, and just about every other kind of fetish you can imagine.
What Do We Love About it?
They say variety is the spice of life, and this site is simply sizzlin'. You'll find sex in virtually every flavor except boring old vanilla. The selection is truly dazzling. If you're looking for basically any imaginable thing that might be considered "fetish porn," this site will definitely have it.
What's Our Deal?
When you enter Fetish Movies from you unique link, you're first 20 minutes of viewing are absolutely FREE. It's true that you probably won't be satisfied with just 20 minutes, and may end up buying more, but hey, 20 minutes is enough to get you started for sure.
What is it?
Hot Movies has a database of over 200,000 adult DVDs in just about every genre and niche you can possibly imagine. It has an excellent selection of full-length films featuring some of the hottest pornstars in the business.
What Do We Love About It?
Some sites like this only offer short clips that don't include the climax of a scene. Hot Movies offers full-length DVDs where you get to see the whole story play out. They even offer series, which are basically like pornographic soap operas, where you can follow the characters from episode to episode. After you see Hot Movies, you'll never want to go back to 3-minute clips of randos boning ever again!
What's Our Deal?
Much like Fetish Movies, we've arranged for you to get access to their extensive archive for 20 minutes without paying a single cent. We know we must sound a little bit like heroin dealers offering you your first hit for free, as we know you'll be dying to buy more minutes after you use your first 20, but it's not our fault this site is so good!
What Is It?
Free Lifetime Passport is a network of 19 porn sites from all different genres and niches including Hentai, Anal, lesbian, teen, milf, Latina, amateur, pov, Asian, 3D, big ass, big tits, girlfriends and extreme!
What Do We Love About it?
We love that this extensive network is divided into different sizes according to the genre. With thousands of videos to choose from, it makes it much easier to navigate. We also love that the videos can all be either downloaded for offline viewing or streamed directly from your web browser in a variety of qualities, including 1080p HD porn. Best of all, we love you can browse for free.
Our Deal
We'll be the first to admit that their name is a little misleading. Lifetime membership to Free Lifetime Passport isn't actually free. This site has a monthly fee of $29.99. Sign up through our site and you can watch as many movies as you'd like during their free 2-day trial period. I don't know about you, but I can download a lot of porn in two days!
What is your favorite resource for free porn? Did it make the list? If not, feel free to tell us about it down in the comments section. Who knows? Maybe you'll find it on a future list!