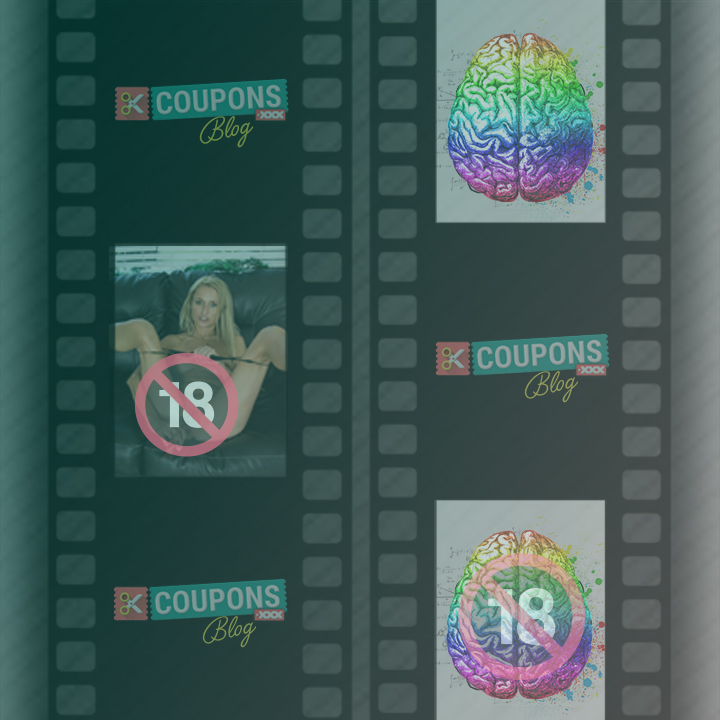 May 30, 2019
What are the Psychological Effects of Porn?
Reading time: 3 minutes
A while back we wrote a blog post about the the recent Xhamster Report on Human Sexuality Part 1, which claims that watching porn might actually make you bisexual. A controversial claim to be sure, but according to their evidence, it is possible. This got us wondering, what are some of the other psychological effects of watching porn? The more puritanical elements of society would have you believe that porn is a devilish, With many states like Arizona looking to declare porn a public health crisis, we here at coupons feel that it is important to look at the facts. It helps that - for the most part - the facts are on our side (and not that of the neo puritans). So how does porn actually affect you?
There isn't a ton of consensus when it comes to the psychological effects of watching porn. There are countless studies that contradict one another and there is much squabbling amongst the experts. That isn't really a big surprise, given who is funding most of these studies. For decades, various religious contingents have poured a great deal of time and money into demonizing porn. One tool in their kit was to actually fund studies that would prove that porn was ruining people's brains, making them violent crazy, sex addicts. Not unlike the so-called scientists who used bogus studies to stoke the fires of panic around "reefer madness" in the 1950s, these studies are incredibly biased and hardly scrutable.
Another group studying the effects of porn have come to the scene a bit more recently. Pornsites like xhamster and pornhub study users behavior. Their data-mining has given us a ton of new information about what kind of porn people are watching, how often, and where they are located. They have also both started conducting surveys, which gives us other demographic information about porn viewers such as marital status, gender, sexual orientation,etc. One benefit to these surveys, is that they tend to be very broad. These sites have enormous user bases, and the surveys they generate include a large number of participants. That certainly puts them in a class above some of the religiously funded studies I mentioned above. However, while these studies are really interested, they are certainly not unbiased. They are conducted by websites whose job it is to sell porn… not unlike yours truly.
If you really want to know the unbiased truth about the effects of pornography, you need to have a reasonable amount of scientific literacy, look for unbiased sources, funded by non-religious organizations with no stake in the game. However, when you do that, it isn't hard to see that there is no real evidence to support the claims being made by the religious right. Porn is, essentially, benign. It has a handful of both positive and negative effects on your brain, like nearly everything else. This is good news, because porn is ubiquitous. Nearly everyone watches porn sometimes and a fairly large segment of the population spends quite a lot of time watching porn. This is a simple fact that the anti-porn crowd has never been able to change. Given it's prevalence, it's a damn good thing that porn has at least as many benefits as potential drawbacks.
While certain zealots would have you believe that porn will ruin your relationships, but science firmly disagrees. Countless studies have shown that watching porn with a partner actually helps foster feelings of intimacy and may even make your relationship stronger. As we mentioned in our Valentine's Day blog post, we strongly recommend that anyone in a loving, honest relationship talk to their partner(s) about incorporating porn into their sex lives.
If you're solo, masturbation in general - with or without porn - can help you sleep better, help relieve anxiety and tension, and can help you stay in touch (so to speak) with your body. If you're a man, it can even help preserve your fertility (turns out that whole Catholic obsession about "wasting your seed" got masturbation 100% wrong). All in all, porn can be part of a balanced (sexual) diet.
Potential negatives are fairly mild, and can be negated by taking reasonable precautions. Experts suggest that spending too much time in front of a screen, regardless of what's on it, can cause insomnia, headaches, and mind harm your eye site (cue the old wives' tale about masturbation making you blind!). Also, there is some concern that the young and sexually inexperienced may develop unrealistic expectations of sex and women, based on the fantasies they see acted out in porn. However, as long as you aren't spending your whole day watching porn, and have a firm grasp on reality vs. fantasy, porn is really, completely, 100% harmless.
"But Coupons," you say, "Isn't porn addictive?" There isn't any reliable evidence that it is much of an issue. The connection between porn and addiction is fairly flimsy. Like sex, porn provides a dopamine spike. So do addictive drugs, but then again so does chocolate, music, staring at the face of a loved one, cupcakes and puppies. While you may joke about having a puppy addition, most of us don't ACTUALLY have one. In fact, it's been shown that even people who worry they themselves might be porn addicts, actually consume very little porn - they just feel guilt over the porn they do view, because they view any amount of porn as shameful. There is some evidence that a few people may suffer addition like symptoms as a result of watching porn - one can become psychologically addicted to anything - yes, even puppies. However most people - not unlike sex - just really enjoy porn.