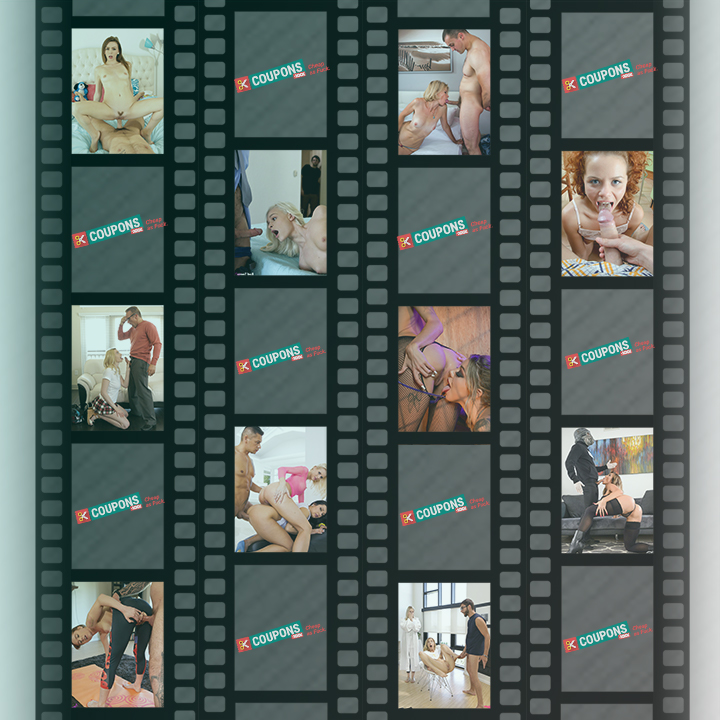 Jan 24, 2019
What is Up with 2018's Incest Porn Trend?
Reading time: 3 minutes
We at Coupons.XXX recently took a look at some of 2018's biggest porn trends. Perhaps the most shocking trend on that list is the incredible rise of incest porn. Incest porn is definitely having a moment. This genre has experienced an exponential boom this year and all of the biggest porn studios are anxious to cash in. So what is driving the ultra taboo market? What does it even entail?
Well, for starters, most of the genre isn't really portraying incest per se. It's mostly being billed as "Fauxest." The action in these scenarios centers around step moms, step dads, and step siblings. Back in February, Esquire Magazine did a piece on the growing fauxcest trend, where they explored the slight sanitization of this extremely taboo genre. They interviewed porn star Whitney Wright, who claims, "You can ask any young female performer what bookings she has this month, and she'll tell you she's playing 17 step-daughters." She goes on to explain that the script will go to great lengths to awkwardly interject that these young ladies are in fact playing "step" daughters, not blood relations. Without such disclaimers, esquire explains, certain credit card companies won't even process payments for the films. Of course, this hasn't stopped a few smaller companies and performers from going out on a limb anyway, to meet the growing demand for even more deeply taboo relationship, though those sites are more rare.
My Family Pies series on the Nubiles Network is very typical of this fauxcest porn genre. The latest video, which was added yesterday, features a dirty blond masterbating when her mom and brother walk in. The mom ignores the obvious embarrassment and starts talking to the scantily clad vixen about her brother's upcoming date. The mom then asks her daughter to help her brother "learn to be cool" to impress his date. Later, mom insists that she teach him to fuck "like a normal guy." He is finally referred to as her "step" brother just before they start boning. Mom strips her reluctant daughter and spreads her legs, providing a very intimate anatomy lesson for the dorky young lad. It seems clear that the mom in this scenario is meant to be the girl's biological mother, so even though she strokes the girl's thigh trying to get her to open up for her brother, there is no real sexual contact between the two. Most of the scene is shot from the boy's point of view, as he gains more confidence from exploring his step sister's body, guided and encouraged by his step mom.
One subgenre in which the incest trend ditches the so called "faucest" pretense is in twincest films. These are porns starring real life twins. This is nothing new. In the 1970s Denise and Diane Sloan and well as Brooke and Taylor young were popular for their incestious lesbian scenes together. However, in the past decade Sasha and Pasha, the Milton Twins, plus Gia and Noma Hill have all done some seriously explicate incestuous lesbian porn scenes. Everything from sharing men or toys to (occasionally) hardcore incestuous lesbian actions.
On the other end of the incest spectrum, you have some search terms which initially appear incestuous, but aren't necessarily referring to actual incest, or even fauxcest. The most popular search term for women, according to PornHub, is "daddy." Some of these ladies are, in fact, searching for faucest - which is, somewhat surprisingly, an extremely popular genre amongst women. However, some are just searching for the age old troupe of an older, more powerful man with a younger girl. Another popular search term with the ladies is "dad bod," again, suggesting that they are looking for someone paternal, but not necessarily incestuous. Similarly, men searching for "mom" might be homing to see an older, more confident woman who can instruct a young man in the wonderful ways of sex, rather than an actually incestuous situation.
But what about these searches which are obviously fishing for fauxcest/incest - terms like "step mom," "step daughter" and "siblings" are too specific to be just about the power dynamics. Why are people suddenly obsessed with these scenarios? The answer was partially hinted it when where we discussed "daddy" porn above. Women are largely responsible for driving the incest porn trend, as are international audiences in countries like Saudi Arabia and the Philippines. It's likely that these customers are inherently more interested in incest than, say, the average American male. It has more to do with the fact that many of these customers are new to the world of porn. If you look at who is looking up incest porn and what the biggest emerging markets for porn are, you'll see there is a huge amount of overlap. The theory among psychologists is that, as people first start consuming porn, they initially start seeking harder and harder material - not unlike a drug addict who requires bigger doses to reach the same high. Unlike drugs, porn viewers usually settle into something that suits them after some experimentation, and it isn't always the most taboo porn they viewed as a newb.
However, many international markets still have huge potential for growth. There are so many untapped potential customers in the world, especially female consumers. American and British men are actually watching less porn than they were 5 years ago, which means porn companies are going to work even harder to reach new consumers. So we can expect that porn that plays well with these new viewers, including incest porn, is going to become even more important in the coming years. In short, incest porn is not just having a moment - but this moment is likely to last for many years to come.
If you're interested in exploring this emerging trend yourself, know that you are in good company. We'd recommend checking out some of our tantalizing taboo offers like My Pervy Family and the dozens more incest porn deals in Coupons.xxx.