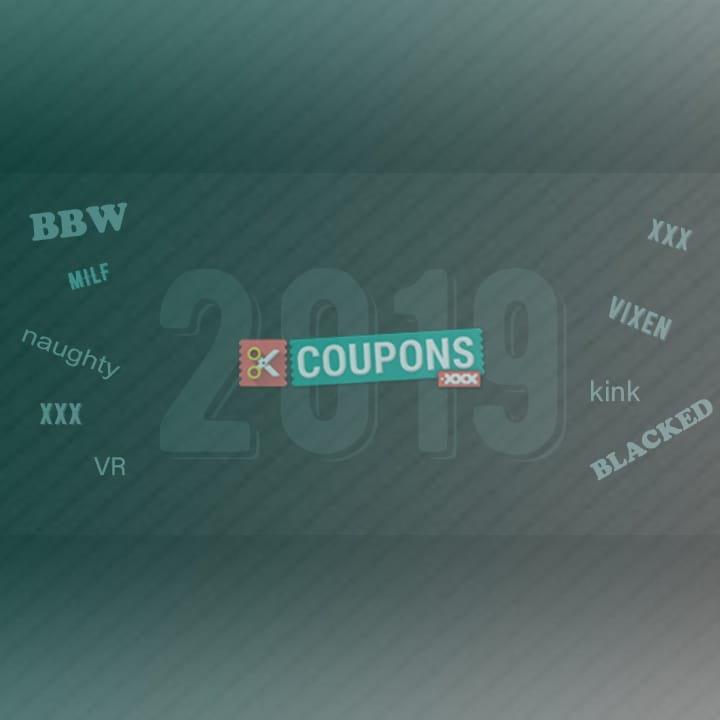 Feb 04, 2020
What Type of Porn do Coupon's Customers Search For Most?
Reading time: 3 minutes
Inspired by PornHub's 2019 Year In Review, we've decided to share some of our own internal analytics with our loyal Coupons.XXX readers. We've compiled a list of the types of porn our valued customers search for most.
How We Compiled Our Data
Before we get into what the terms are, let's talk about how we came to this list. We started by looking at our top search terms. We were primarily interested, for the purposes of this list, in broad categories. So we discounted searches for specific sites or pornstars right off the bat.
Next, we looked at search terms that - while they registered as slightly different - were clearly looking for the same kinds of content. For example, we combined the numbers of searches for "BBW" and "bbw" to create a single category, rather than counting them as two separate search terms. Some, like the example above, obviously had the same intent behind them. Other terms - like the decision to include 4k and HD as the same type of search, required a bit more thought.
Without further ado, here is our list:
Mom

Chinese

Free

Black

VR/3D

Japan

Foot

Kink

Stockings/Pantyhose

BBW

Mature

Family

Solo

Young/Teen

Squirt

Ass

Hairy

4k/HD

Office

Shemale

Big

Glasses

Cosplay

Teacher

Dad
Moms are Hot:
The term "mom" actually swept our top spot handily, even before adding searches for "Mom," "mother" and "milf." This type of porn is huge across the net, but our customers seem to be especially appreciative of this category. While it was our top type of porn, MILF was only PornHub's 5th most viewed category and the 4th most searched for term.
We opted to keep the "mom" category separate from the "mature" category, simply because those seeking "mature" porn are often looking for much older ladies. Most of our MILF porn features pornstars in their late 20s up to their early 40s. However, these days there are plenty of mature pornstars who are still shooting incredibly hot scenes well into their 50s. These ladies are also known as GILFs, though that term isn't popular on our site (yet).
We also didn't choose to add any of the mom-related terms to family porn. Most of those searching for moms on our site are more concerned about the age of the actress than whether or not she actually has kids. However, given the rising popularity of incest or fauxcest porn, you can't discount that some of these searches may have been hoping for that kind of content. I suspect that some people searching specifically for the term "mother" are hoping for at least a light incest angle, but I don't have the data to support that.
Free Porn
Most people know that Coupons.XXX is the best place to find amazing deals on top-shelf premium porn memberships, but did you know we offer some great opportunities for FREE porn as well? Whether it's an exclusive deal that gives you access to a free trial membership, or our favorite free lifetime memberships, Coupons.XXX can help you find the best free porn on the web. It's hardly surprising this type of porn would be near the top of the list for our customers!
Black Porn
An argument could be made that this category should actually be our largest. The number one search term on our site in 2019 was "blacked." Various other versions of this term were also wildly popular, including "Blacked" and "BLACKED." This is a specific site, rather than a category, and therefore searches for it were discounted. However, an argument could be made that people searching for our deal on Blacked.com were certainly looking for black porn. If all the Blacked searches were included in this category, Black Porn would have had more than twice the numbers as all the maternal search terms combined.
Keeping it in the Family
We already talked about why we chose to keep the "mom" related searches separately from "family" searches. We didn't include searches for "dad" or "Dad" in the family category either, because again - many of these searches have more to do with the age and power status of the pornstar, and less to do with an incestuous dynamic. On its own, daddy didn't quite make the top 15.
We did, however, include the term "son" in the family search term, as those merely hoping for porn featuring an older woman tend to search for MILF, Mature, or another related term. Son searches seem to correlate with the rise of fauxcest themed porn. If we'd kept them separate, "son" would have edged out "teacher" for our #24 place, bumping "dad" off the list entirely. The term "Family" would drop in rank to #14.
Other Top Searches
As I mentioned earlier, we did not include searches for individual sites or pornstars in our list above. However, for those of you who are curious, we're also happy to share that info. As I already mentioned, Blacked absolutely dominated these searches, but a few others had noteworthy numbers as well.
5 Most Searched for Porn Deals:
Blacked

Vixen

Naughty America

Bangbros

Brazzers
The only two pornstars with enough searches to crack our top 100 were Kendra Sunderland and Lena Anderson respectively.
Conclusion
So there you have it, folks. These are the terms our porn lovers love to search for. Are there any surprises? Did your favorite category make the list? Let us know in the comments!