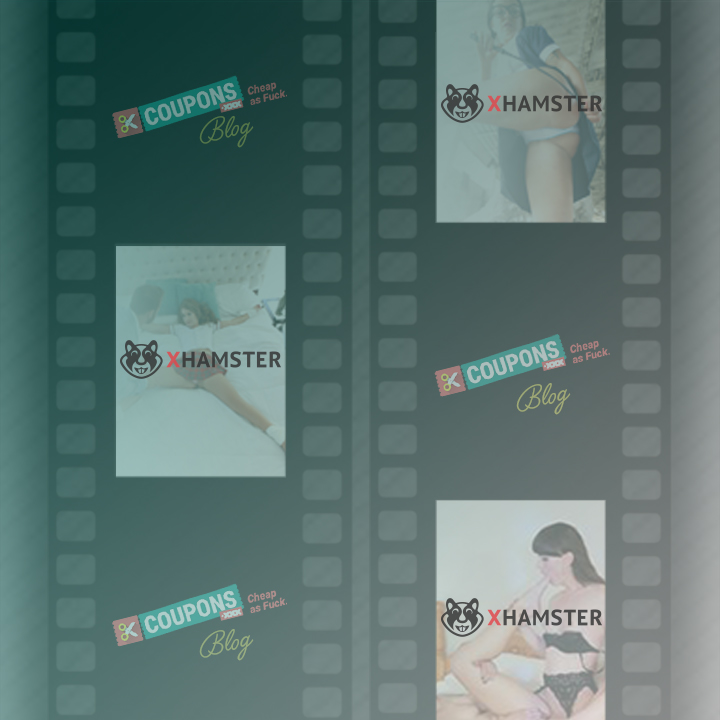 Apr 02, 2019
XHamster Digital Sexuality Report, Pt #1
Reading time: 4 min
They say if a website is free, you are the product. It's certainly true that in this digital age, companies tirelessly mine their users for data, which can be used to target ads. This is obviously great for the advertisers, who are more likely to make sale with a targeted ad, but collecting this data can also actually help companies make a better product, more tailored to its users.
In the world of adult entertainment, porn mega giants XHamster and PornHub are data collecting pioneers. They keep track of every click for their records. They also conduct surveys. They want to know their users, so their content providers can offer up exactly what the customers want.
Recently, XHamster issued the rather dryly titled, "XHamster Report on Digital Sexuality, Part 1." The subtitle is, "Bisexualty." This ambitious internal study compiled a range of customer data, including age, gender, sexuality, relationship status, political views, viewing habits and more. The idea being that, the more they new about who was watching their porn and why, the better they'd be able to serve those same said customers. By the end of the survey, XHamster had data on over 11,000 users.
This is a huge undertaking, and they will continue sifting through the data, gleaming various insights for months to come. However, one very interesting connection did stand out to them. They noticed that there seems to be a positive correlation between bisexuality, and watching porn. They discovered that the more porn someone watches on a regular basis, the more likely they are to be bisexual. The report on digital sexuality says, "While we're just beginning to process the data, one number jumped out at us immediately. Over 22.3% of all US-based xHamster visitors consider themselves bisexual. Only 67% consider themselves to be entirely 'straight.'" This is significantly lower than what you'd expect, given that a 2017 Gallup poll found that 95.5% of Americans consider themselves to be straight. This is difference between expectation and reality is even more staggering, when you consider that porn is predominantly marketed to men, and men report themselves as being straight over 96% of the time. So what accounts for these peculiar numbers?
XHamster initially thought there was something wrong with their numbers. How could this possibly be true? They said, "At first, we thought there was something wrong with the numbers, or the study design. But as we dug deeper, we saw a consistency with their answers — from relationship status, to what porn they viewed, to where they lived — that supported the numbers."
Despite stereotypes about gay men being avid consumers of porn, it wasn't the G in the LGBT crowd skewing XHamster's numbers away from the statistical average for the US - it was the B. Self reported bisexual men make up just 1.8% of the US population, but account for 1/5th of XHamster's recent survey. While US women are more likely to self report as bisexual than men, making up about 2.8% of the general population, they made up over 46% of the porn loving ladies surveyed by XHamster.
While this is certainly an interesting correlation, this alone doesn't necessarily point to a causality. Which is to say, it would be anybody's guess whether being bisexual made you more likely to watch porn, or whether watching porn made you bisexual. In fact, at first glance, I'd be inclined to think that perhaps those of us (and yes, dear reader, you may consider this me officially coming out) who self report as bisexual may just be the open minded sort who enjoy bringing a little porn into our sex lives. XHamster did find that bisexuals were more likely than any other group to agree that "porn is a healthy sexual outlet." However, if this were the case, you'd expect to see self reported bisexuals watching various amounts of porn, just like the rest of the population. However, that simply wasn't the case.
According the XHamster, the more porn you watch, the more likely you are to report being bisexual. When you compared people's viewing habits, there was a direct positive correlation - not just between watching porn and being bisexual, but in the amount of porn you watched and being bisexual. Porn enthusiasts who watched multiple times a day were the most likely to report being bisexual, where as people who watched less than once a week were the least.
So, maybe bisexuals are just more likely to be a bunch of horny, porn crazed sex machines. As someone who identifies as bisexual, I can say with authority that this is a commonly held stereotype. However, there are other ways of interpreting the data here that make at least as much sense.
There is no way to know if someone is "really" bisexual. You can't get into someone's brain (or body, for that matter) and find out if they are "really" attracted to both genders. In fact, the whole concept is rather offensive. The only reasonable way to treat issues regarding sexuality is to take someone's word for it. If someone says they are bisexual, they are bisexual. If someone says they're straight, they are straight. That said… there is some evidence that suggests that more people (like… way more people) experience sexual arousal by both genders than consider themselves bisexual.
A 2015 survey led by Dr Gerulf Rieger from the Department of Psychology at the University of Essex found that most women - regardless of sexual orientation - reacted to sexual stimuli by both men and women equally. Now, that this doesn't necessarily mean that all women are bi, however, it does point to a potential gap between people who identify as bisexual, and people who are capable of experiencing sexual arousal by both genders. It is important to note that XHamster considered the idea that women were skewing their data linking bisexuality to increased porn viewing, so they repeated the survey with only male applicants and found an even more striking link than when they'd included women.
Could it be that reported porn viewing triggers those sexual responses to both genders? Is it possible that the more often you feel yourself becoming aroused by someone you aren't supposed to be attracted to, the less likely you are to dismiss those feelings? Maybe porn helps some people process aspects of their sexuality, they wouldn't otherwise come to terms with. XHmaster's results certainly imply that may be possible. I'd personally love to see further study into this fascinating aspect of human sexuality.
XHamster will be releasing more findings from their porn data gold mine in the coming weeks. Make sure to watch this space for more updates! .