Nov 16, 2017
14 Celebrities & their XXX Doubles
Reading time: 3 minutes 30 seconds
If you've ever dreamed of that perfect guy you keep watching on TV, or binge-watch his movies in the hope a shirtless scene appears, then, later on, went googling for some more skin only to be left disappointed, this is a one of a kind chance to make the best of it. Male celebrities displayed on this site all have a more or less similar looking porn star, keep scrolling to see who managed to end up on our hot doubles list.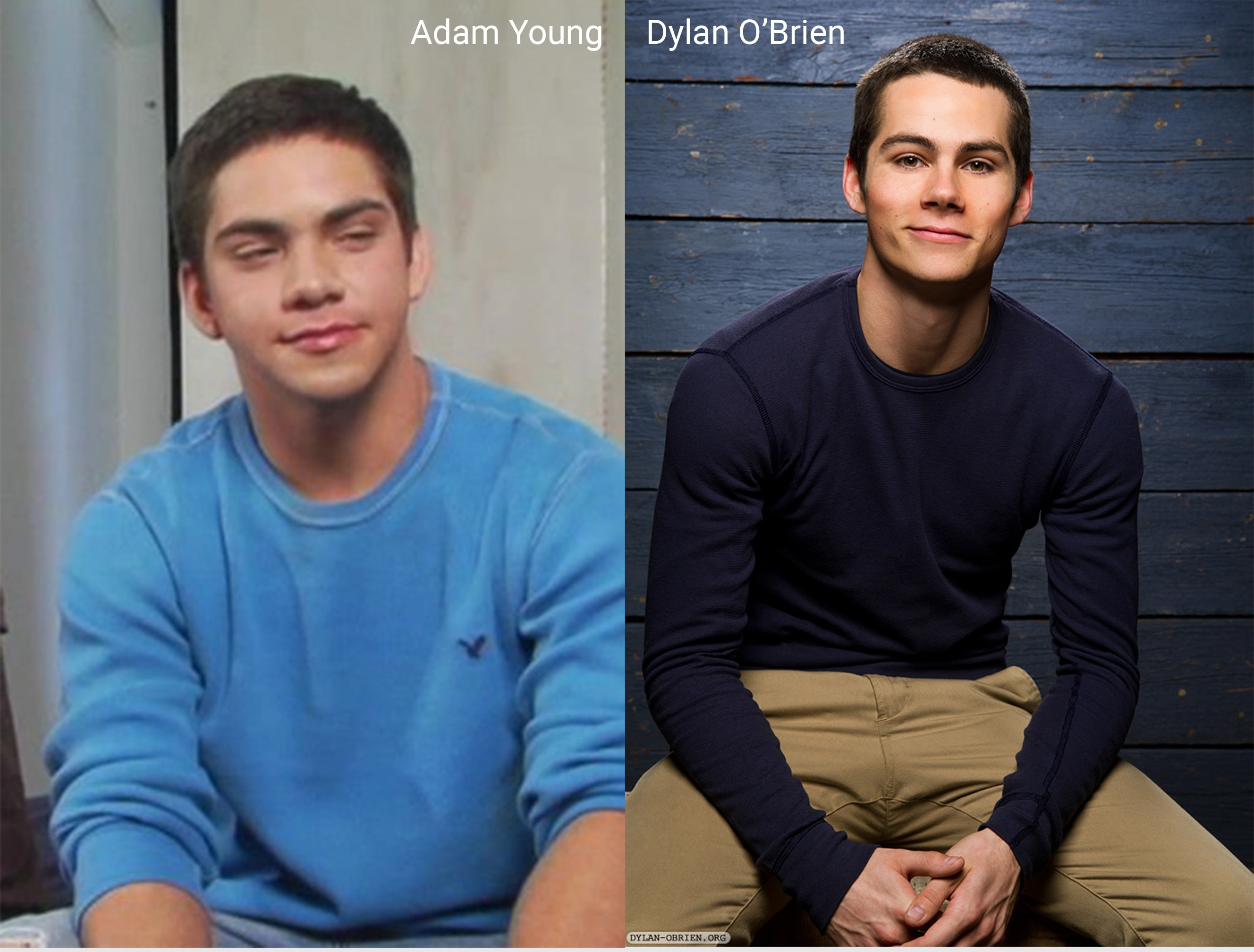 Adam Young maybe isn't world famous pornstar, but this cutie surely captures some of the facial characteristics of Dylan O'Brien, a star that had his roots on MTV's Teen Wolf, now surely more famous for the Maze Runner saga. There was a series of Teen Wolf cast nudes flushed out on the internet over the past year, and Dylan here was the only "innocent" male star, that had no nudes published in all that chaos, while others like Cody Christian, Tyler Posey, and Ryan Kelly showed us their meat. I must say, I wasn't disappointed, though I'm still waiting for Dylan's tool to circle around.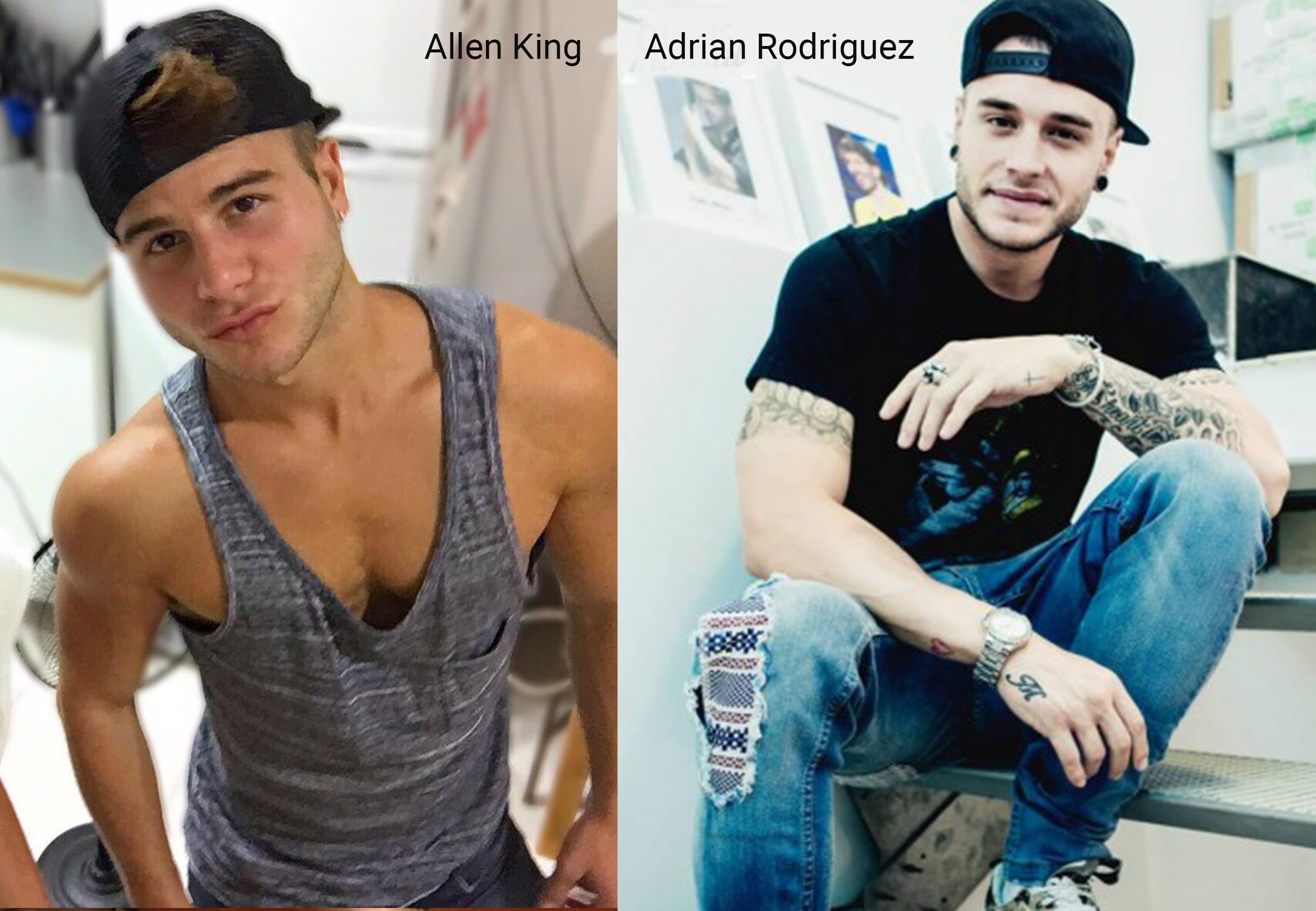 Adrian Rodriguez is a Catalonian actor I have watched in a gay role that had trouble coming out, in a Spanish series dedicated to youngsters, Fisica o Quimica, and there I have fallen in love with him. Even in the series, he had some nude scenes, but no full frontal of this cute candy has ever seen the surface of the internet. There are various nude and shirtless pics of this hottie, as well as bootylicious photoshoot, but his porn double does a pretty good job showing us what we are missing with Adrian. Allen King has been my longtime favorite, and I have always been comparing the two, especially later when Allen appeared with plug piercings in his ears as well.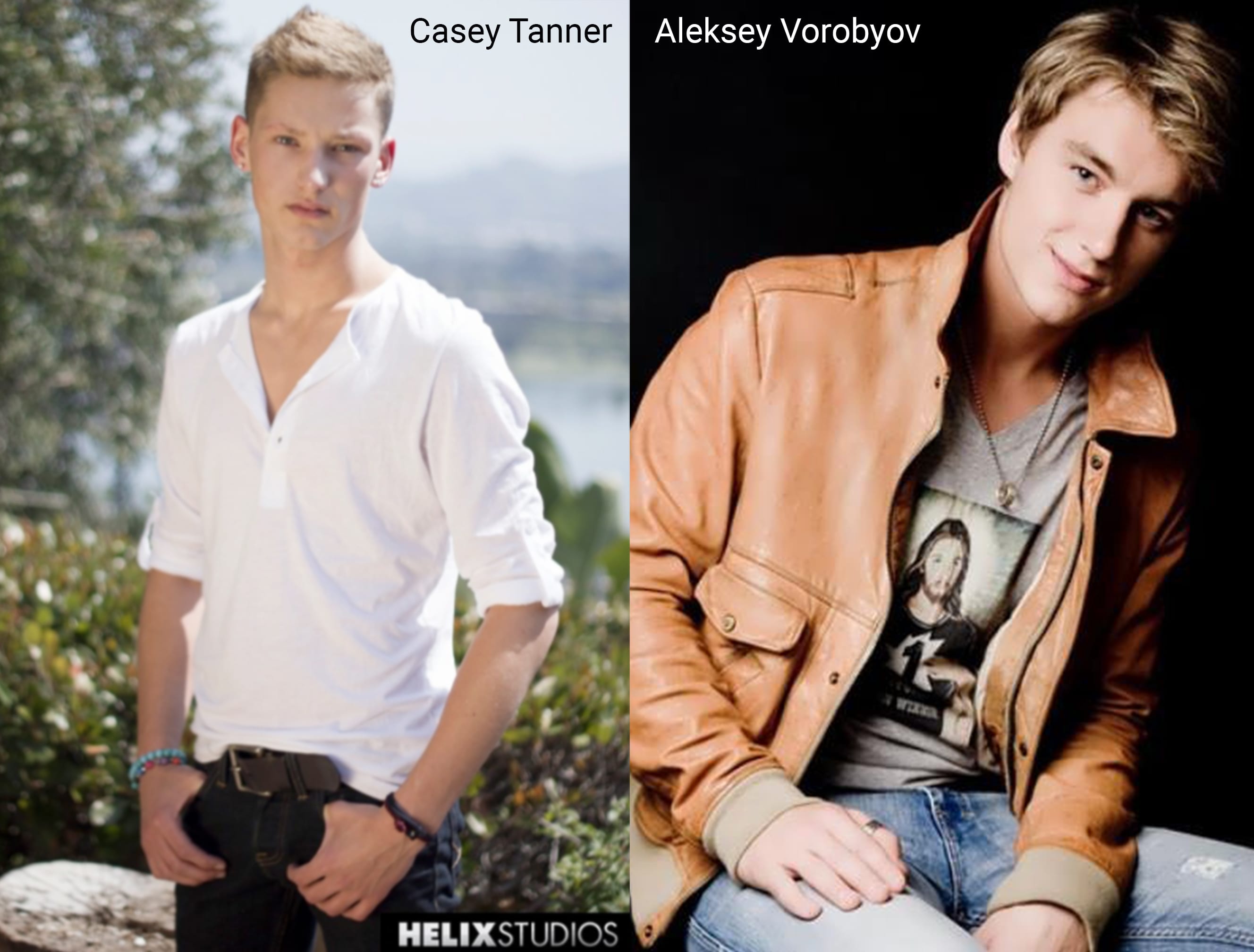 Aleksey Vorobyov might not be a big famous celebrity, but he does have the similarities with Helix's Casey Tanner, both share slender twink built, blonde hair, piercing blue eyes, and a cute face. Though Aleksey has grown into a twunky star we gladly look at, and until there is more of him to look at, Casey will fill the void.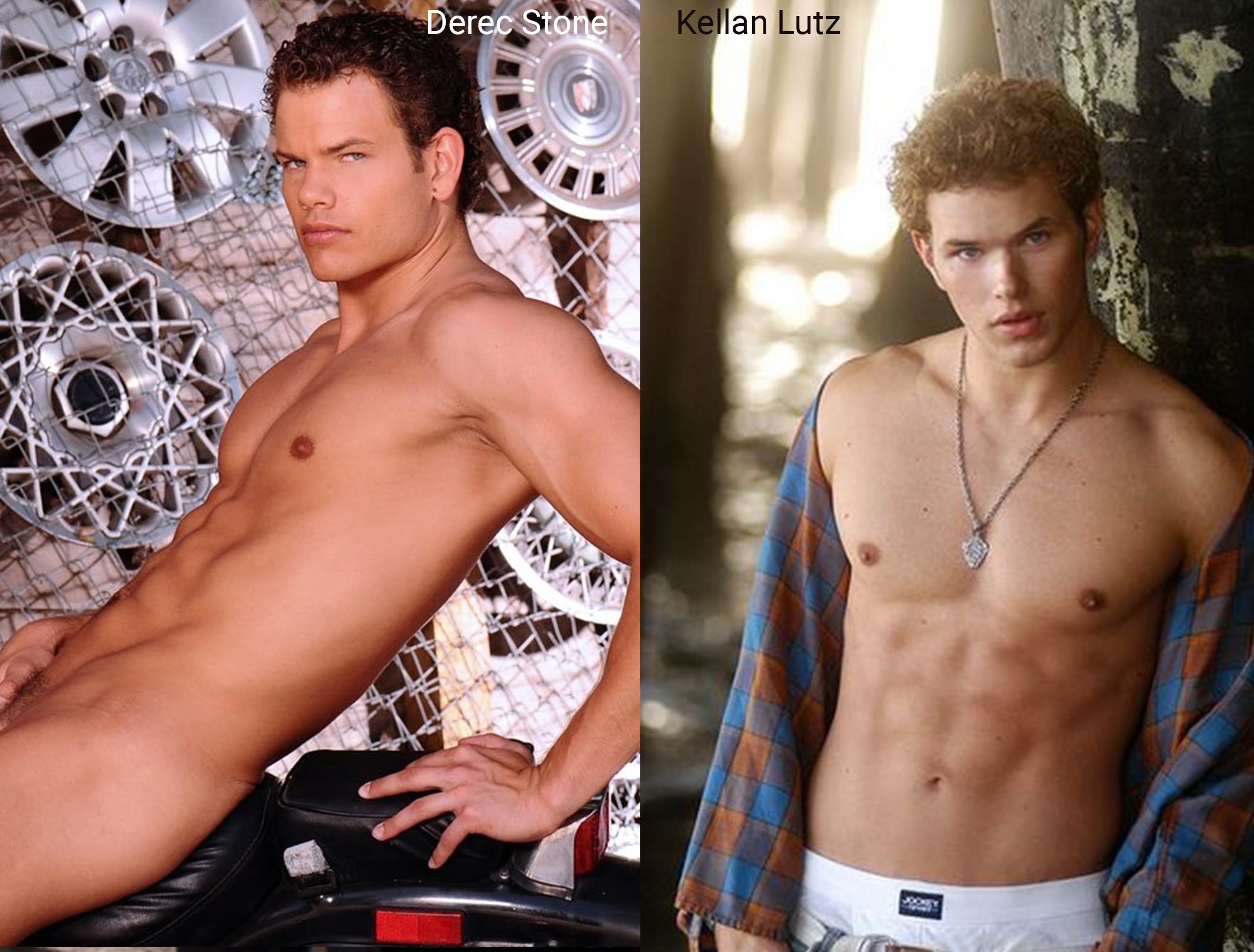 Kellan Lutz has our hearts since 2008 when he appeared on the silver screen with white pale skin, as a vampire I'd let him suck quite a bit more than just blood. Since then there have been numerous nude and semi-nude photos of this hottie available on a simple google image search of his name, the furthest he has gone to treat us was a glimpse at what appears to be a big ballsack. While we wonder if the rest matches, Derec Stone will provide an equally sexy substitution in the porn world.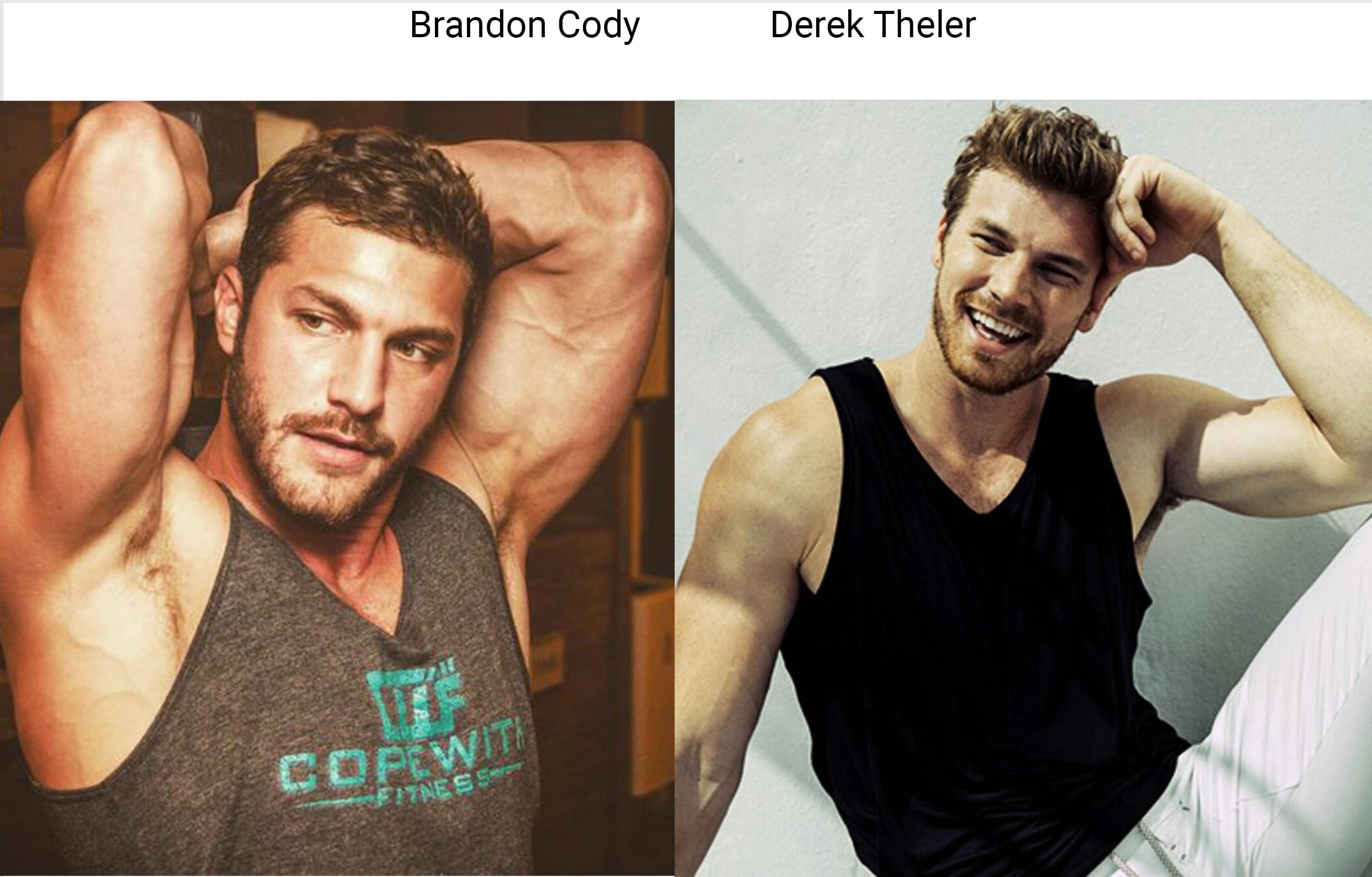 Derek Theler has been my dirty imagination since Baby Daddy came out, the star has not reached a huge Hollywood success, but considering his looks it is prepared in his near future, as long as he doesn't have to act. As much as it is a beauty to watch, it is also a pain to witness that bad acting. Ever since SeanCody's, now MEN's, Brandon (Cody) grew some beard, the striking resemblance had me cumming. It is one, ultimate double I would stick out, as I think there is no person on this planet who can say they don't look alike.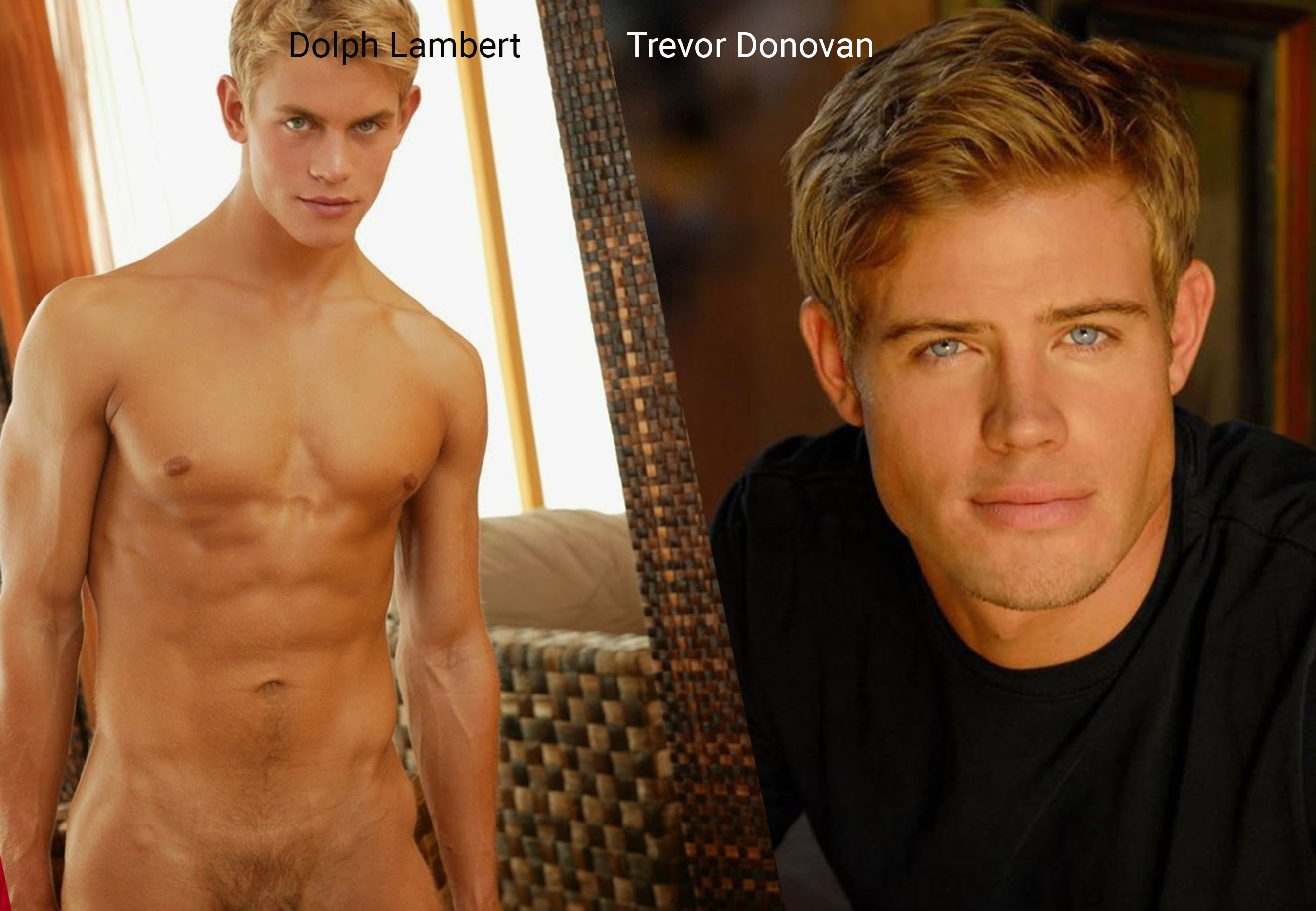 90210's Trevor Donovan has had our asses gaping every time he would appear on TV, and BelAmi has his double in their collection. Dolph Lambert is a blondie cute on the transfer from twink to hunk any day, and the only option to fool yourself into having a hot fuckfest with Trevor Donovan.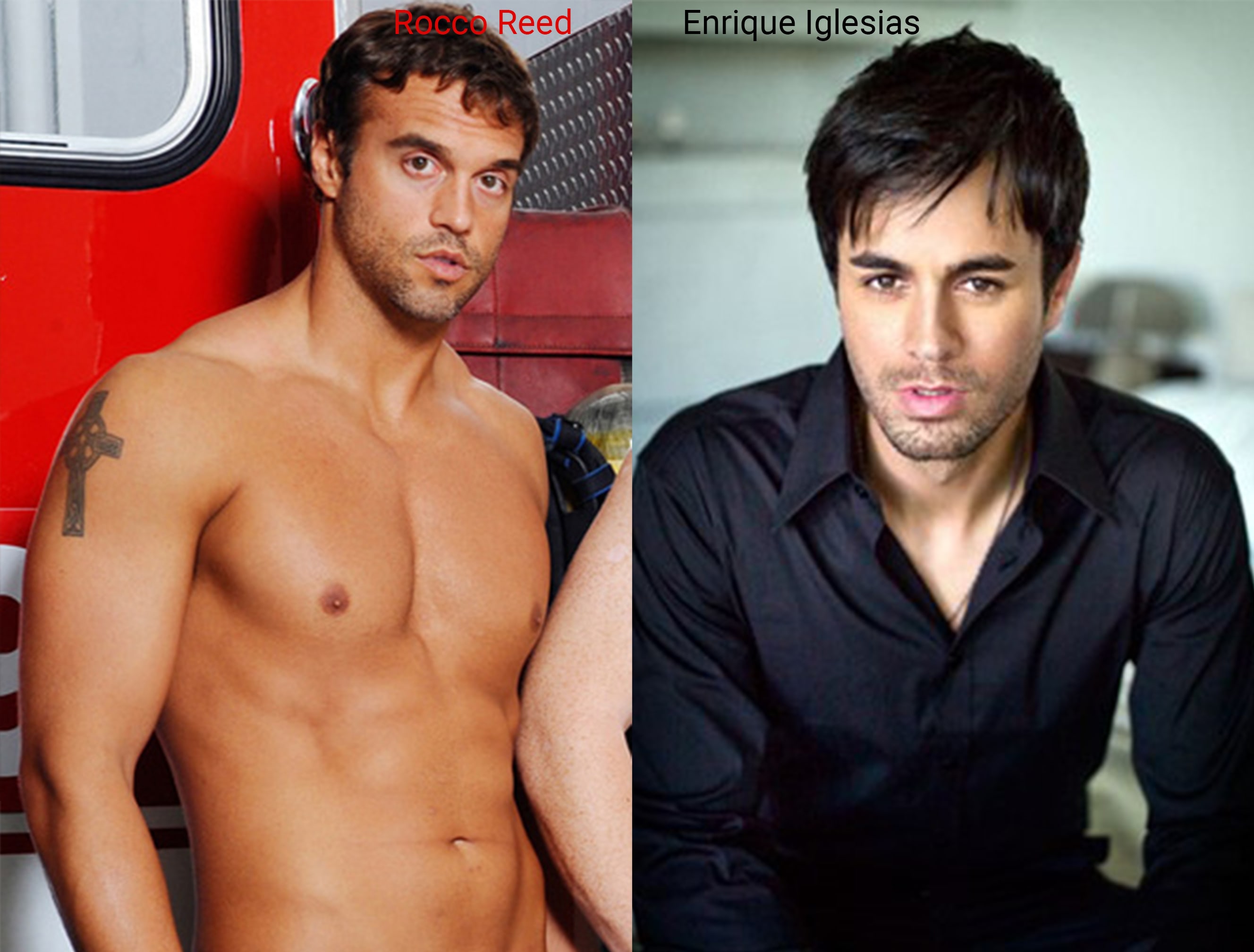 Rocco Reed is an XBIZ nominee this year, and it's rather hard not to stumble upon him in your porn browsing moments, but he is on our list because of his resemblance with Enrique Iglesias. The famous singer had stories circling around about him having a small penis, which he never corroborated with any pics. Rocco is quite a stud, with a hunky body and quite a useful size of the dick.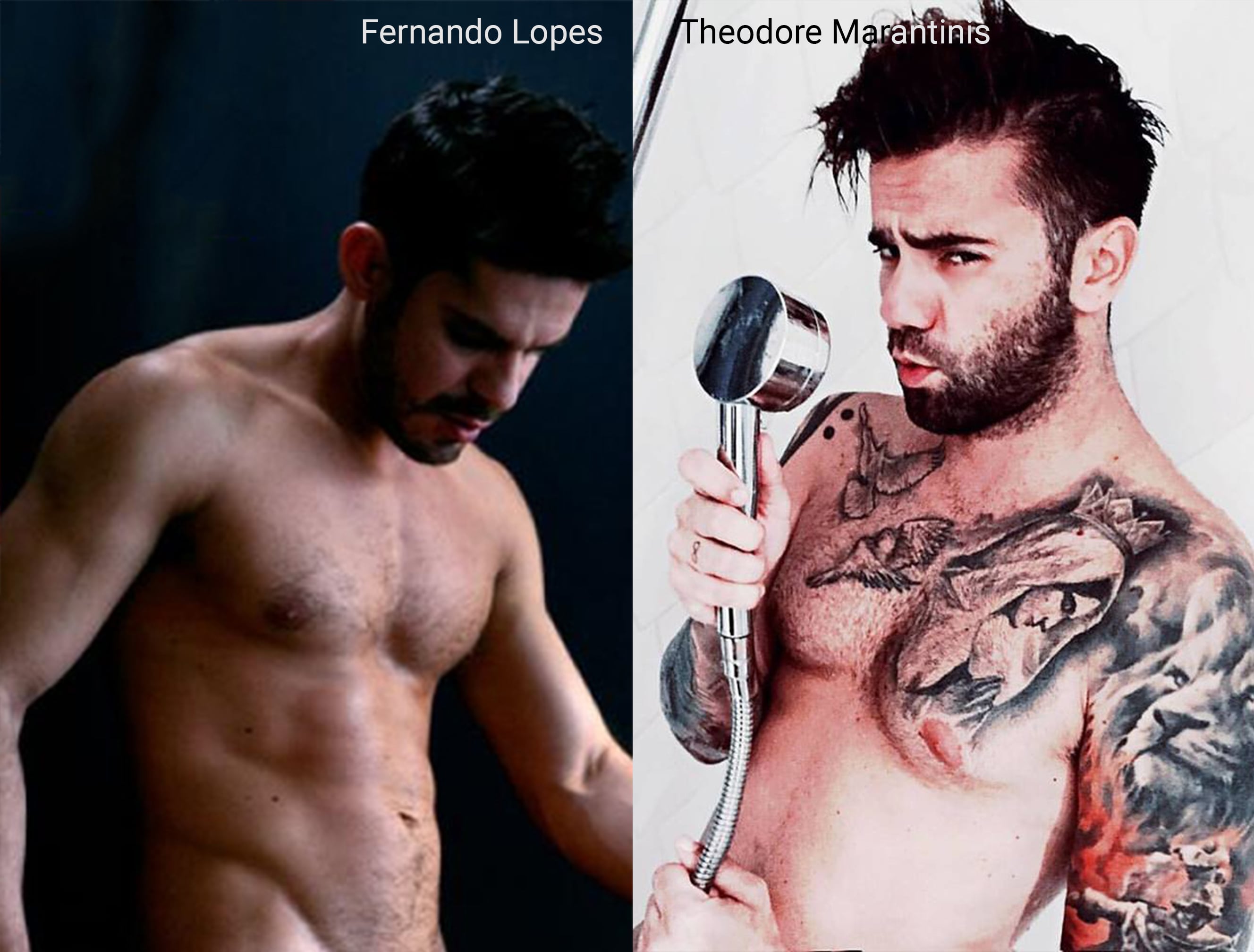 Lucas Entertainment's Fernando Lopes is on our list due to a resemblance to the Greek hottie Theodore Marantinis, the Greek X-Factor contestant, if you wondered who he was. This hottie posted a few skins revealing pics of himself, but never quite as revealing as Fernando goes on his day to day job.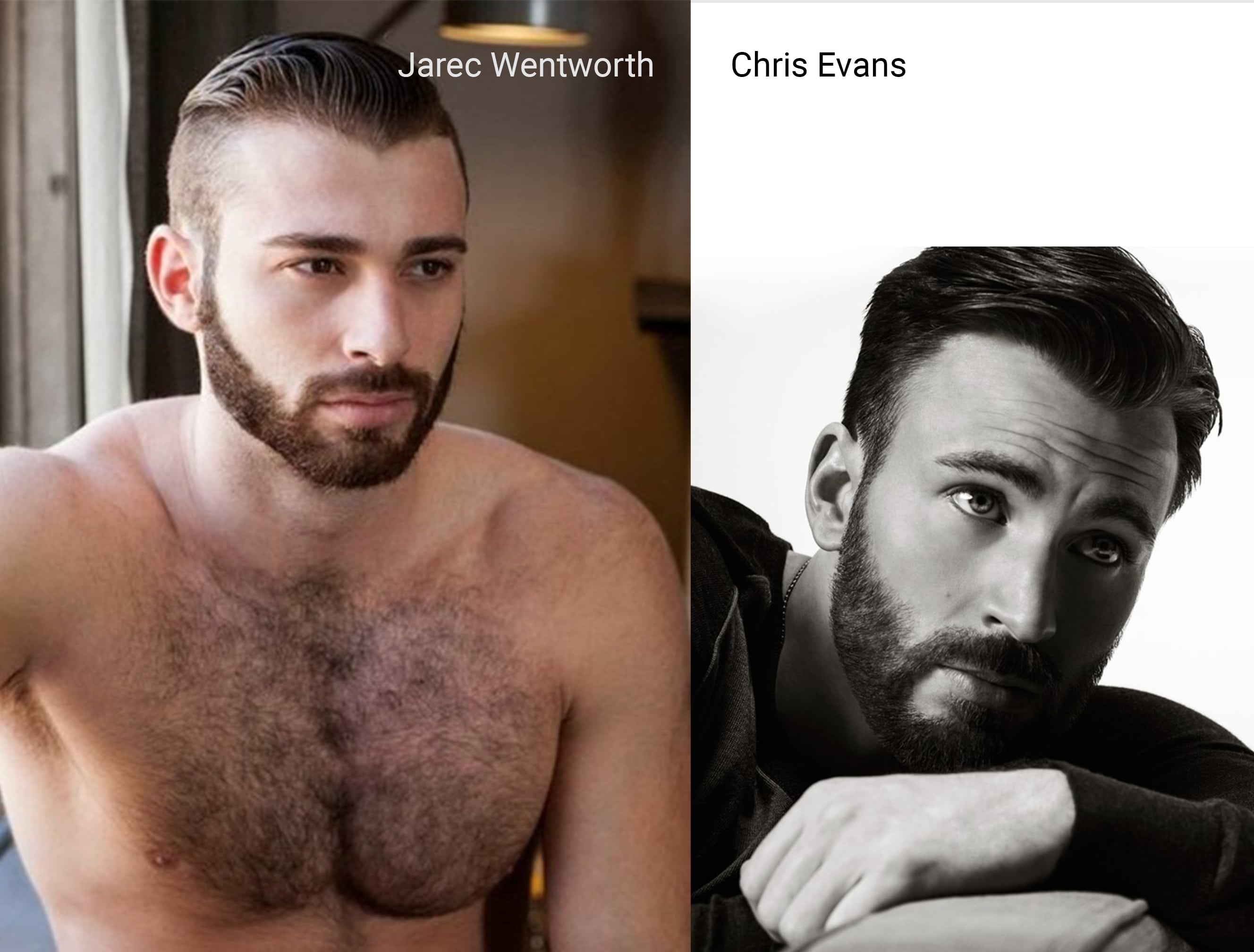 Chris Evans is on my jackoff list since Not Another Teen Movie came out with that nude cream and banana scene having him parade through our screens. While his brother gave us the courtesy of having his nudes leaked, Chris never did so. You can wait for those, but the only current option is to satisfy your Chris desires with Jarec Wentworth from MEN.com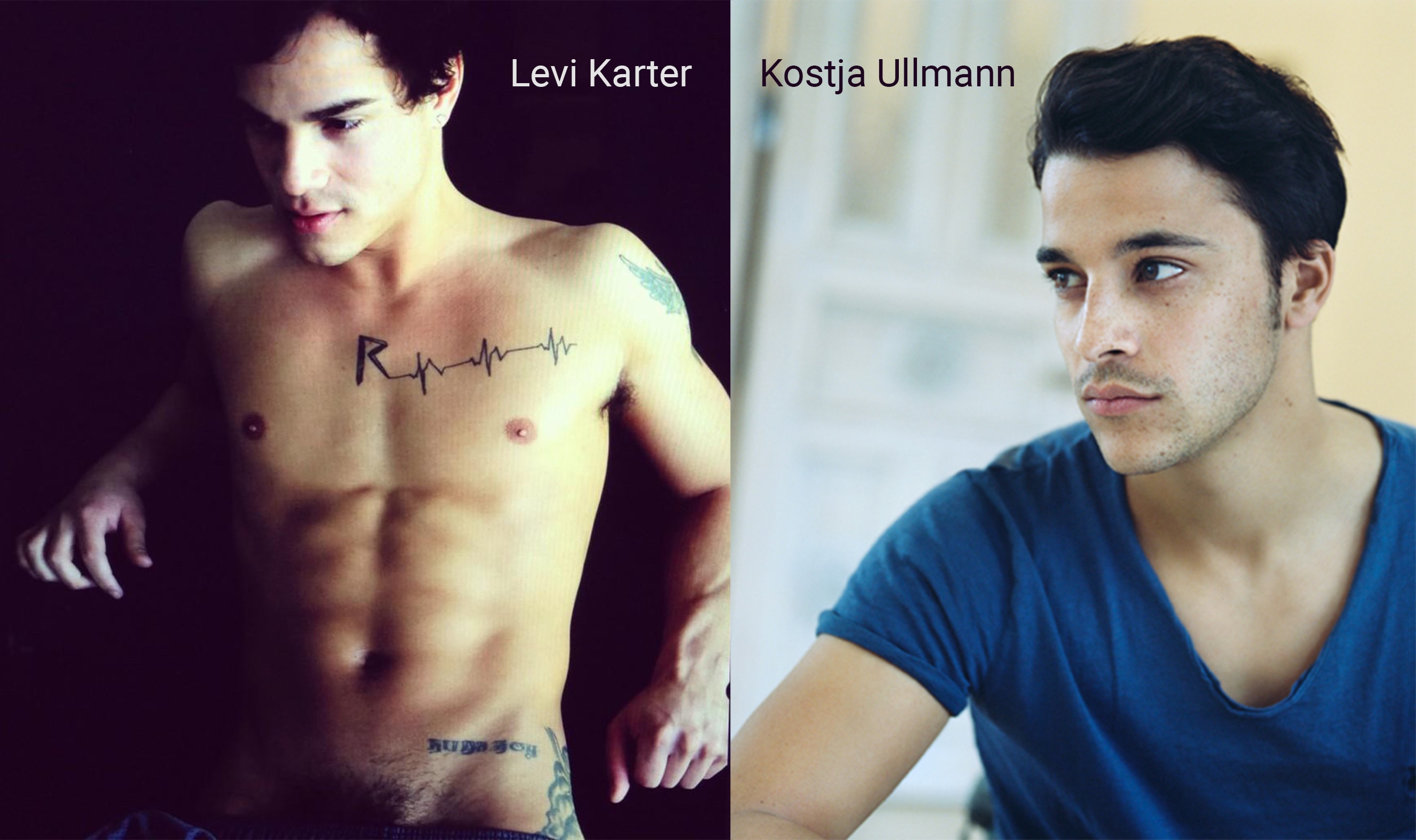 I could recognize the curved bridge form of Levi Karter's tool any time any place, it is so cute and so damn hot, I must say I love that dirty little slut. In my teen days I watched German movie, Sommerstrum several times, it features Levi's celebrity lookalike, Kostja Ullman, who is just as equally cute, and even more so, plays a gay role in the said movie. In his career, Kostja had shown us some skin, but all the best parts were censored, that's why Levi comes as a perfect substitute.
It is the combination of irresistible smile and transparent blue eyes that keep you falling in love with Bradly Cooper, and his hot porn doppelganger, Park Wiley. You can catch Park in PrideStudios work, where he shows you how he fucks. I can imagine Bradley isn't much worse than the pornstar in bed, but since he has kept his privates private so far, Park is our way to go if we want some Bradley in our sex life.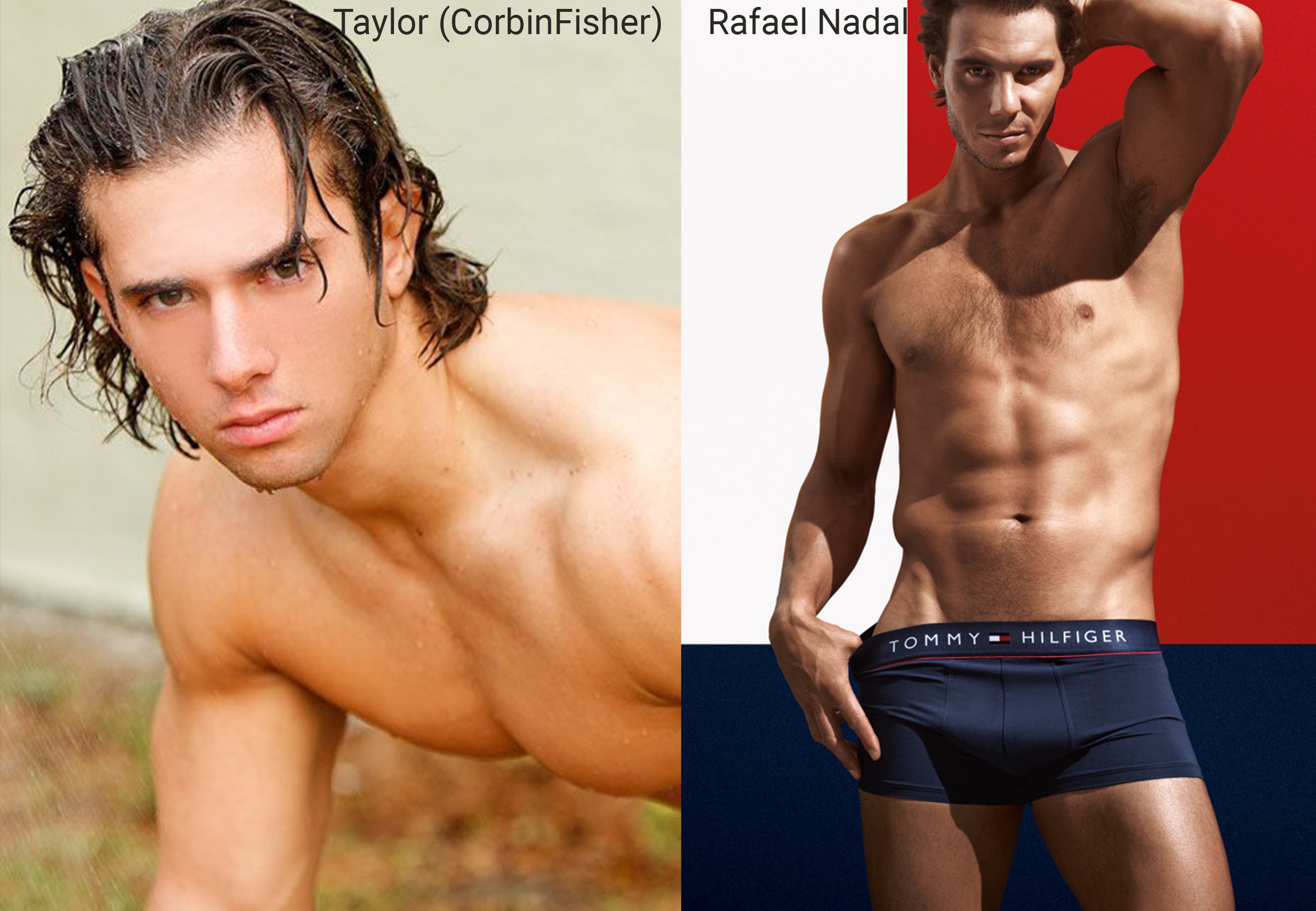 Rafael Nadal probably has more look-alikes than any other pornstar on this list, but having to choose only one, I've decided that Corbin Fisher's Taylor is the best fit. Though honestly, Taylor looks way much better than Rafael ever could, so I don't really mind that all Rafa ever gave us was his ass on a boat, when Taylor gave us so much more to spaz over.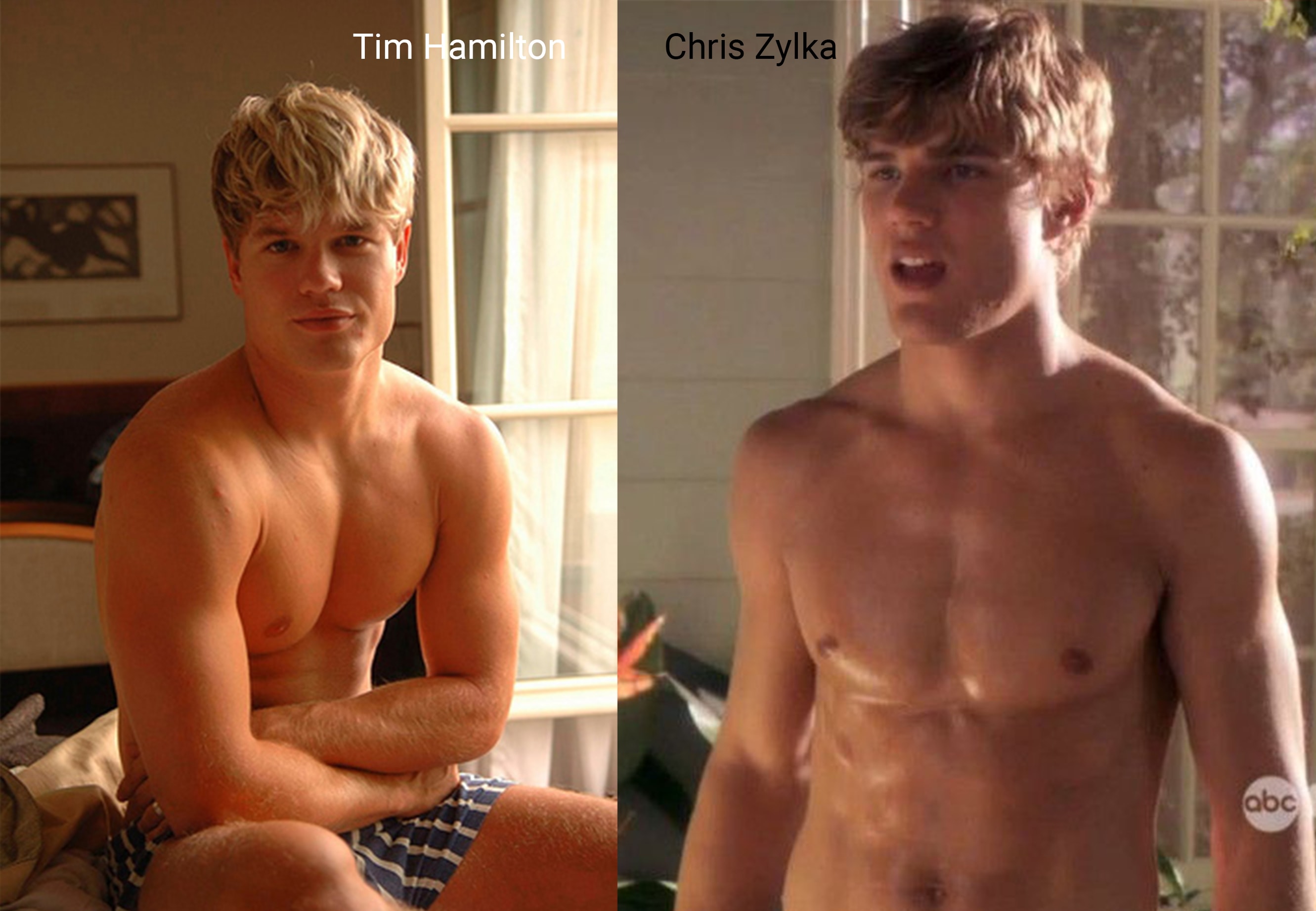 The only thing Chris Zylka had never shown us was his erect cock, but with everything else I have seen, this boy is a keeper. While we patiently wait for more, like for example a completely not safe for work scene like the one seen in Nymphomaniac by Shia LaBeouf, we have his porn double, BelAmi's Tim Hamilton.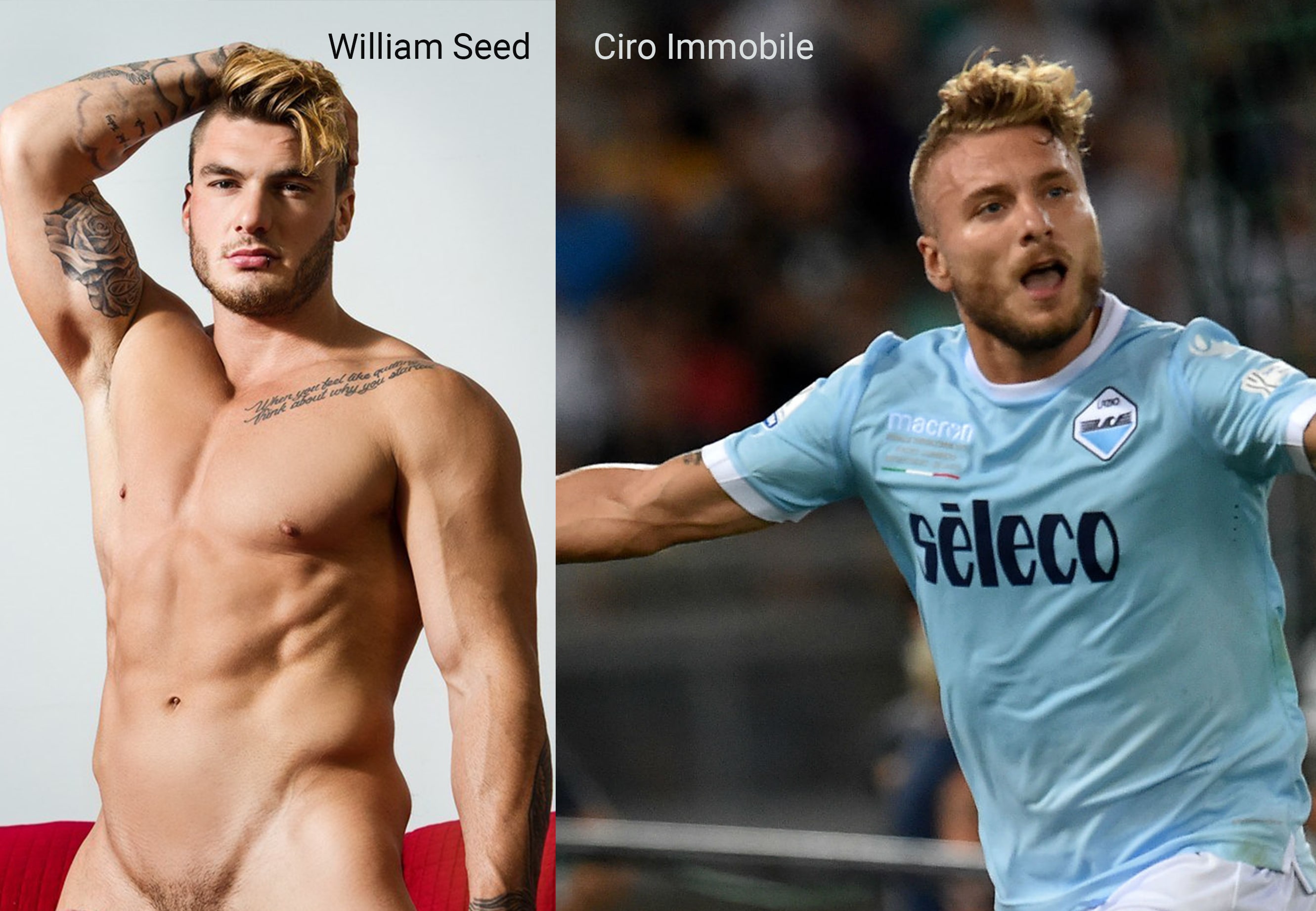 The last one on our look-alike's list is not a singer, not an actor, rather a soccer player, and this hottie has quite a lot in common with William Seed. Ciro Immobile has the same hair, the same love for tattoos, similar beard growth, hair color, and many facial characteristics that match the MEN pornstar. Honestly, I was stricken by their resemblance, it is that one that is truly visible through movement that actually leaves you breathless. While the hot soccer player does not have any homemade sex tapes, William has quite a career behind his yummy ass.
DISCUSSION: Which two look like they could be siblings? Got another pair on your mind? Comment below!