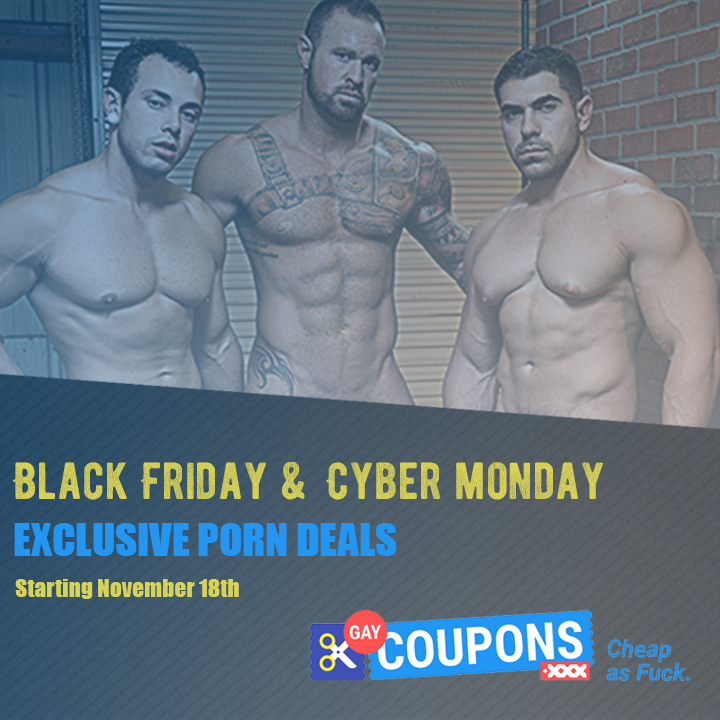 Oct 11, 2018
Black Gay-Friday is Coming
Reading time: 3-4 minutes
It's that time of year again! The nights are getting longer, the days are getting colder, pumpkin spice has made its an annual invasion of every girl's morning latte, and - inevitably - some jackass is going to remind you that the holidays are "just around the corner." Well, today dear friend - I am that jackass.
I know. We aren't ready to think about it. The holidays are stressful and who wants to start dealing with all that mess when we can still buy a decent heirloom tomato at the market. Do we really need to start thinking about Black Friday deals when we can still smell the faint afterburn of summer? Well...unfortunately, most of us do. The holidays take so much preparation! Are we really going to spend our entire 2-week vacation visiting the parents in Wichita again? Do we take the new boyfriend? If so, is dad going to keep referring to him as the "roommate" for the entire visit? We spend hours fantasizing about the amazing holiday orphan party we could have with our friends if we stayed home, but then we remember mom's health hasn't been great. Plus, cousin Judy is going through a divorce and could use someone sane at the holiday table. So, inevitably, we do the dutiful thing and book a trip that we dread.
So I get it. We're all in the same boat and no one is ready to start thinking about the seemingly endless string of obligations and selflessness that the holidays entail. Holidays are expensive, frustrating, and take up way too much of the year. We stuff ourselves full of rich, but tragically bland food. Every year we swear that this year, just this once, we're going to do something nice for ourselves and stick to that damn diet, actually use that gym membership and engage in a little self-care. Every year we make these resolutions with the best of intentions, but every year we just end up locking ourselves in our bedrooms with a pint of ice cream and binge-watching porn for the first 3 days of the new year. Well, news flash - diets don't work, masturbation burns calories, and studies have shown that alone time is necessary for self-growth. Turns out you've been a self-care genius all along!
So how about instead of buying that expensive gym membership we'll only use twice or another Atkins cookbook that will just sit on the shelf silently judging us, we get ourselves something we really want. Well, friend, I'm here to tell you about our amazing early black Friday porn deals! That's right! Holidays don't all have to be about chastity and selflessness anymore. You owe it to yourself to squeeze in a little me time this year, and we at coupons.xxx are offering some amazing Black Friday porn deals - we're talking about the best adult paysite reviews, exclusive Black Friday porn coupons, the best porn discounts on the web and amazing limited-time promos on the top xxx sites.
I know, Black Friday sends a shudder down your spine as you imagine people pushing and shoving their way towards the latest iPhone, but these days - thanks in part to concepts like Cyber Monday - Black Friday deals now extend to all sorts of industries, even porn! On Black Friday, you'll find the hottest discount on porn sites of the entire year. We have so many Black Friday porn deals on all the best adult paysites. We're offering a free trial of PornHub Premium Gay - all the hot amateur action with none of the ads! We are also offering more than 50% off Next Door Studios, HotHouse.com and ExtraBigDicks.com. Check out our porn coupon worth $20 off membership at NextDoorEbony.com or IconMale.com. Want something a little more interactive? We are offering free membership to GayHarem.com, an interactive (and super addictive) game where you collect and undress sexy hunks, battling other harems. No matter what kind of porn you're looking for, we've got the best deals around.